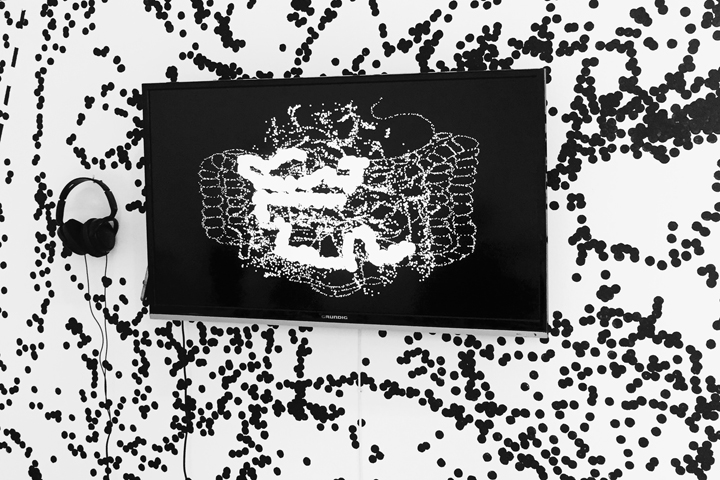 Deelregeling Talentontwikkeling, Talentontwikkeling

Rudy Guedj

€25.000
Rudy Guedj studeerde in 2013 af aan de Gerrit Rietveld Academie aan de afdeling grafisch ontwerp. Guedj is geïnteresseerd in de constructie en de ontwikkeling van de verhalende mogelijkheden van ontwerp. Vorm en inhoud zijn voor de ontwerper van even groot belang. Tekenen is een steeds terugkerende vorm binnen zijn praktijk. Via de lijn van het tekenen onderzoekt hij de vele manieren waarop een verhaal kan worden benaderd. Zo onderzoekt hij architecturale vormen, het ornament, het typografische, het gedeconstrueerde, de fictieve, de referentiële, de schetsmatige, de drie-dimensionale, het abstracte of de figuratieve vorm. Het komende jaar wil Guedj zich onder meer verdiepen in rationele architectuur en de werkwijze van Lina Bo Bardi. Daarnaast zal hij samenwerken met de schrijver Will Pollard waarvoor hij onder meer een visuele taal ontwikkelt en zal hij workshops geven in samenwerking met ontwerper en uitgever Anton Stuckardt (designer and publisher) rondom het werk van de Franse auteur Raymond Roussel.
Rudy Guedj over zijn ontwikeltraject:
In the context of the Talent Development Program 2016–2017, Rudy Guedj has developped Building Fictions as a publishing project. BF is the imprint under which he published Tummy Rumble (To Me Rubble), a collaboration with the writer Will Pollard, resulting in an installation, a video work and a book. Tummy Rumble (To Me Rubble) is the first of a series of collaborative works exploring the potential of fiction as a possible tool to (de/re)construct spaces (or the potential of spaces as the possible tools to (de/re)construct fictions). The works created and published will tend to depart from spatial situations or constructions, looking into how design, artistic, architectural or litterary practices can relate to one another and foster the creation of new forms in terms of narrative building. While investigating fictional strategies and their potential within artistic production, BF is also interested in finding out where those strategies are at play in the context of real constructions, could those be made of concrete or be more ephemeral, metaphorical, thus anchoring the effects of fictions within the real world. Often departing from research, the works created will introduce processes of figuration and abstraction within language and form (drawing being a recurring element at play), in an attempt to play along the border defining Histories and singular stories.