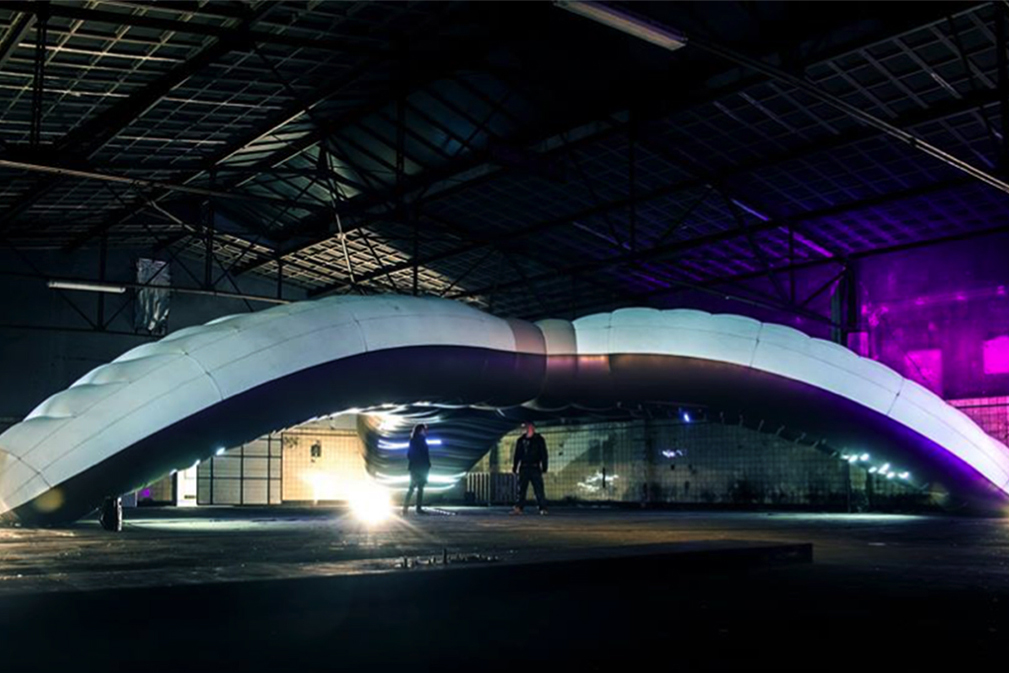 2 February 2018

In 2017 the Creative Industries Fund NL supported 67 proposals within the Voucher procedure for presentations abroad, from the total of 103 applications received. The shortened procedure has made it possible for the Fund to respond more quickly and directly to the work field and has enabled many designers to accept an invitation from abroad. At the same time, the vouchers issued have contributed to the reinforcement of the international positioning, the extension of the field of activity and the visibility of the Dutch Creative Industries.
voucher procedure abroad
Creative Industries Fund NL has a shortened procedure for makers who have been invited by a foreign cultural institution or organization to give a presentation abroad in the near future. This could be participation in an exhibition, manifestation, individual presentation, workshop or lecture, or as a speaker at a conference or symposium. Per voucher a maximum of € 1,500 is awarded for accommodation, travel, transportation and any communication costs. A maximum amount of € 150,000 is available per year for the voucher procedure. During 2017, a total of € 118,789 was applied for and € 92,797 was granted to 67 applicants. The remaining amount is being deployed for the vouchers in 2018 and supplemented to €150,000 from the basic grant programmes.
worldwide distribution
The supported proposals ranged from presentations at festivals and individual exhibitions to participation in conferences, symposia and expert meetings. These took place at 67 unique events and in 30 different countries: the top 4 were the United States, United Kingdom, Russia and South Korea. In short, the interest in the Netherlands Creative Industries is widespread over the whole world. A special effect of the presentations is that several collaborations have led to new invitations and various visits from foreign contacts to parties in the Netherlands.

We have singled out two projects receiving grants below:

Knust in Latin America
The Kulturele Nijmeegse Universele Stichting (KNUST) is the print and Risograph-printing studio of production house Extrapool in Nijmegen. Last spring, KNUST received several invitations from Latin America where there is a great deal of interest in Riso-printmaking. With a voucher, KNUST was able to accept the invitation from Mexican collective Crater Invertido to organize a five-day Riso-printing workshop in Mexico City. They subsequently took part in the Feira Plana festival in São Paulo (Brazil) and a two-day expert meeting organized by the Meli-Melo Press collective. In all these activities, the exchange of knowledge about the working method and the technical and artistic aspects of the printing process played a central role. This resulted in mutual inspiration and further collaborations. For instance, following the example of KNUST, Crater Invertido and Meli-Melo Press would like to set up a residency, make and meeting place and their makers are participating in a residency with KNUST. Because KNUST, with this voucher, managed to respond to growing interest from abroad, combined various events and anticipated a follow-up, the Fund was convinced of a strategic and future-oriented approach. It provides clear added value to KNUST's cultural entrepreneurship and at the same time to the distribution and reinforcing of Dutch knowledge in the field of printing.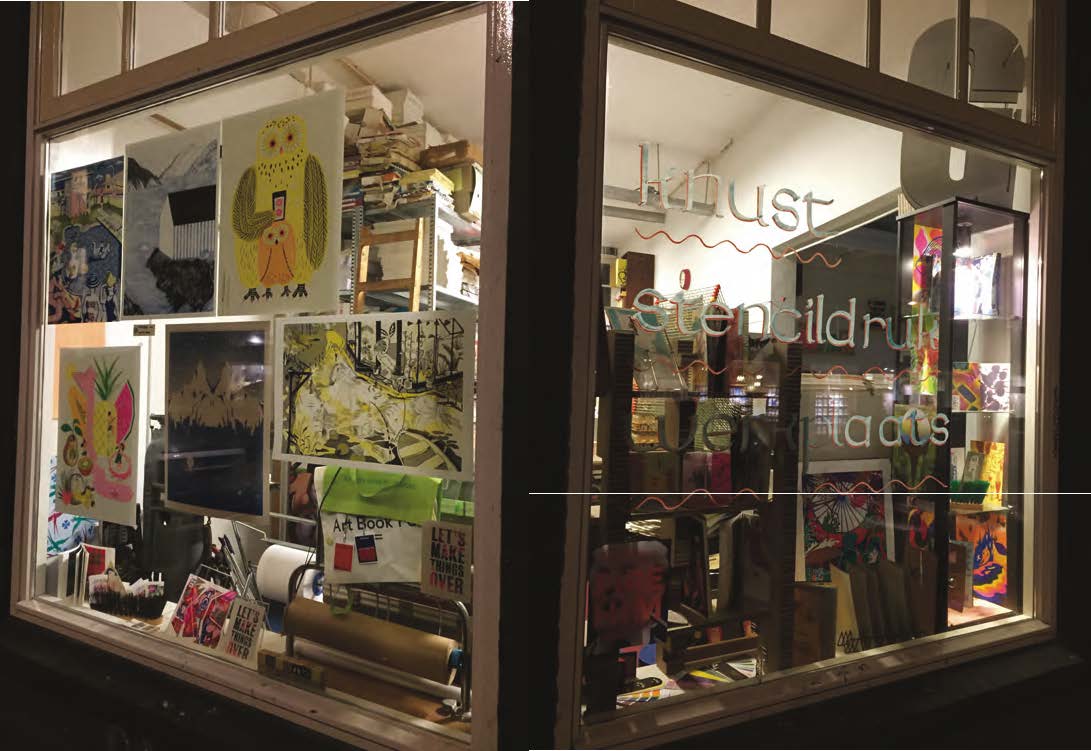 KNUST in Latin America
Why and how to start a game collective!
For the sixth year, the A MAZE. festival was held between 13 and 16 September 2017 in Johannesburg (South Africa), where international and African game developers, digital artists and activists came together to exchange ideas, skills and knowledge in the fields of independent games and playful media. For these editions, Aran Koning - on behalf of Sokpop Collective, a group of independent Dutch game developers - was invited to give a presentation about setting up a game collective. Aran contends that there is a fast-growing scene of independent game developers in South Africa. He aims to encourage the makers to enter into collaborations and form collectives, and to increase awareness of these makers and the knowledge being developed. Accordingly, Aran formulated clear objectives and urgency for the voucher, where mutual cultural exchange of knowledge between South Africa and the Netherlands takes precedence. Furthermore, this presentation provides added value in connecting Dutch game developers to a wider international network.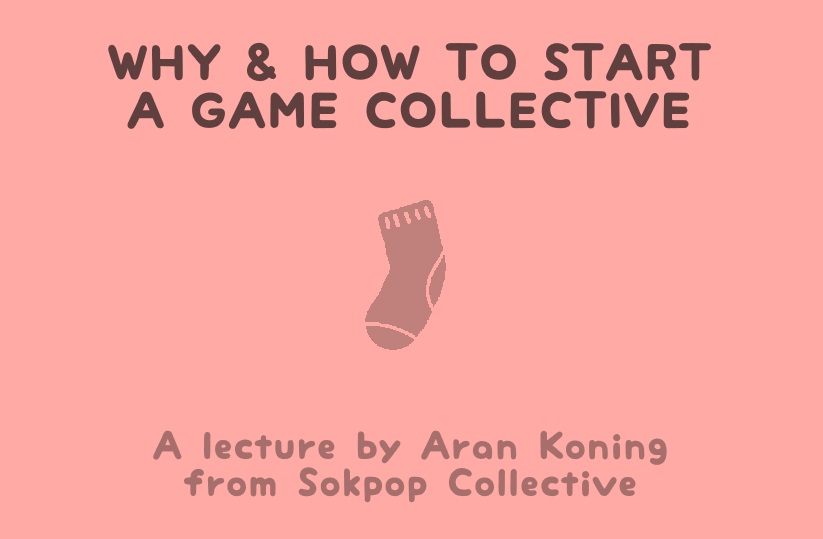 Why and how to start a game collective!
all vouchers awarded
Here you can find a summary of the projects receiving vouchers in 2017.

submission in 2018
For 2018, the application procedure has been slightly amended in order to speed up the process and, in so doing, correspond better with the objectives of the procedure. A personal, motivated invitation, combined with an explanation of the applicant's own vision and approach continues to be an important part of the application and evaluation.

You can submit an application via the Fund's online application environment. Read more about the Voucher procedure here.

Photo above: Little Babylon @ FILE festival, Wave Of Tomorrow