Selection Open Call: Turkey, Russia, Egypt, Morocco #2
27 March 2019

In September last year, the Creative Industries Fund NL issued the Open Call Turkey, Russia, Egypt, Morocco #2. Dutch designers and cultural organizations were asked to submit a plan for a project, intervention or trajectory that deploys design for more inclusive societies in Turkey, Morocco, Egypt or Russia. An interdisciplinary committee with expertise in the countries concerned selected 16 projects from 38 proposals.
Approaching from different angles and disciplines, the 16 selected projects focus on new relationships between identity, street culture, public space and the relationship between the city and the countryside. The project forms are diverse and range from design research (including field research) and speculative design to a festival. Based on design (design, digital culture and architecture), the teams discuss and investigate themes such as gentrification, visual identity, upcycling, data ownership and privacy, migration and the future of crafts. The projects are context-specific and the selected international teams work together with different communities.
The number of entries for this second open call was almost evenly distributed across the four countries, with fourteen applications for Morocco standing out. In addition, nine applications related to Turkey, six to Egypt and nine to Russia. Four projects per country were selected for the initial phase, with the possibility of submitting a follow-up application for the second phase. Below you can read about the striking elements in the entries per country.
Morocco
Morocco is a country rich in crafts and this was reflected in the applications. Six of the fourteen focused on the future and development of the crafts of fashion and textiles, two on digital culture and six on architecture. The country is versatile and consists of many contrasts. Each region has its own craft and specialization: Fes and the surrounding area is known for its ceramics, leather and wool while in Southern Morocco there is a great deal of work with wood and raphia and a rich history of carpet weaving. The applications focus on various social issues that are topical in Morocco, such as the position of women in the public domain, the distribution of resources and prosperity, the meaning of heritage and contemporary developments, road safety, and mobility and immigration. The projects submitted take place in different regions in the country. In general, there was limited involvement of Moroccan partners in the proposed collaborations. The selected projects touch on interesting and contemporary themes in terms of content, work together with local communities and professionals and have the potential to find a good balance in reciprocity and balanced partnership in international collaboration.
Selected projects in Morocco:
A SQUARE METER BERBER – Mina Abouzahra and Nina Mohammad-Galbert

QANAT: a training for the not yet – Jeanne van Heeswijk and Le 18

New Geographies of the Mediterranean Sea – Manon Bachelier, Justine Daquin and Zoé Le Voyer

Tangier: Facets of a Mediterranean Intersection – Amsterdam Andalusian Orchestra Foundation, Mahal Art Space, Ecole Nationale d'Architecture and Atelier Kissaria

Russia
Compared to the first open call, the projects submitted for Russia are very diverse in terms of themes. A large number targets the public space. But journalism was also central to one of the applications; it examined the mainstream media from a design perspective. The projects that use a special way of working and questioning were notable. For example, there are projects that conduct speculative research into the identity of a region and the possible relationship that people can have with it. Field research and collaboration with communities are typical of the selected projects. The committee found the projects that work in a cross-disciplinary way refreshing, especially collaborations between different cultural and artistic disciplines. It expects these to lead to innovative results that contribute to the meaning of inclusive societies in urban and rural areas in the Russian context.
Selected projects Russia:
Murmansk Project –Sonic Acts Foundation and Friday Milk

Who owns the river? - Observatorium Partnership and Street Art Research Institute St. Petersburg

What do landscapes say? Speculating on the diversity of landscapes and identity - Nomaos

Palaces of Culture in the former USSR - DVN Architect, Voronezh State Technical University, municipality of Voronezh, communities in Voronezh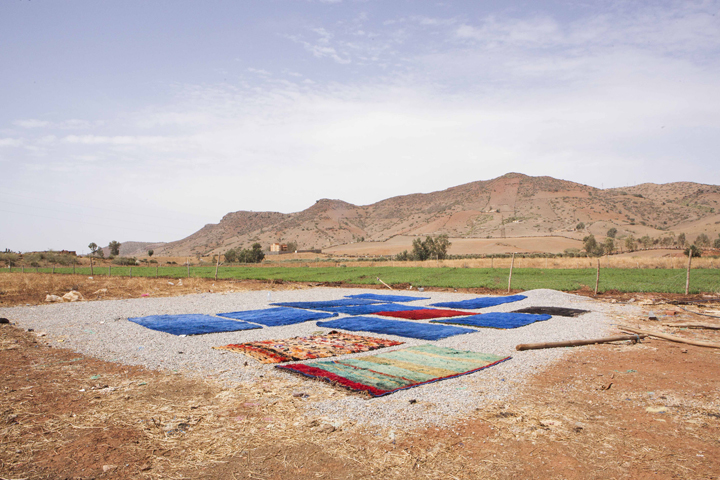 A SQUARE METER BERBER by Mina Abouzahra and Nina Mohammad-Galbert
Egypt
The situation in Egypt is complicated. Freedom of movement and possibilities for national and international exchange have changed in recent years. Despite the difficult situation and restrictions, the cultural sector in Egypt is very active, lively and critical. There are many grass-roots initiatives, organizations and collectives that know how to deal tactically with collaborations and support and that set up and carry out their activities strategically. The committee noticed that these initiatives were not strongly represented in the applications submitted. In addition, it was striking that five of the six applications submitted focused on Cairo and only one on Alexandria. The quality of the applications and the degree of detailing varied greatly. In the selected projects, the committee sees opportunities to involve more young Egyptian designers, artists and makers in the further development phase.

Selected projects Egypt:

We Are Data – Impakt Foundation and Cairotronica
Papyrus and New Media – Ba7r, Khatt Foundation and Megawra
Aseel – DecoType and Al-Qalam
(Re)model citizens – Elke Uitentuis, Wouter Osterholt, communities in Antikhana, CLUSTER, Takween and Megawra
Turkey
The applications submitted target several locations in Turkey: Izmir, Istanbul, Ankara, Eskeshir and Antep, close to the Syrian border. Overall, the quality of the applications was good. There was a great variety of themes and disciplines, encompassing textile design, illustration, design for public space, games and VR. A number of proposals lacked cultural relevance in the methodology, purpose or collaboration. The committee is positive about the selected proposals with regard to the degree of reciprocity in the Turkish-Dutch cooperation. The projects address the sustainable social effects in Turkey and are open to learning from the Turkish perspective for similar challenges in the Netherlands. The committee expects this aspect to be developed and detailed more strongly in the initial phase.
Selected projects Turkey:
Tradition as a Making Tool – Space Crafters and Cross Change
Inclusive regenerated fashion in Turkey – Knitwear Lab and Bersa Triko
No Seat At The Table – Minem Sezgin, Stüdyo 501 and Bant Mag
POMACE: Learning Circularity from Olive – Random Works, Studio FG, Melis Baloglu Design, Zeytince Association, Can Gunduz, Bilge Demirtas and the municipality of Karaburun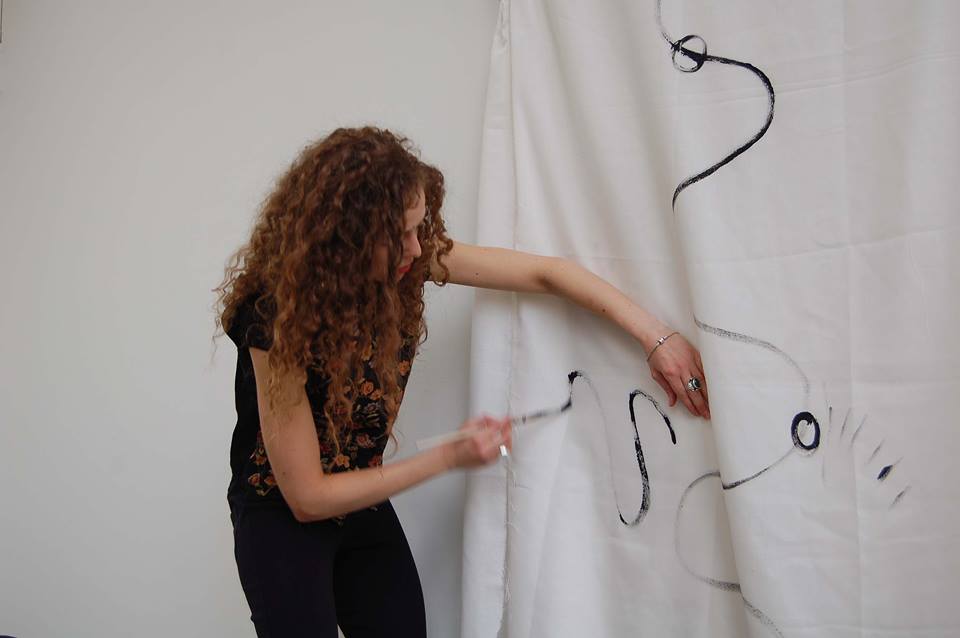 Papyrus and New Media door Ba7r, Khatt Foundation and Megawra
composition of the committee
The four components of the open call are each specifically targeted at one of the four countries, and together they form part of a single programme. It was therefore decided to set up a special committee which would include experts working in the creative industry and with the ability to think in an interdisciplinary way per country. Given the diversity of disciplines in the applications, two advisors with expertise in the fields of digital culture and design were also involved. The committee consists of:

Committee chair: Petra Stienen – publicist, independent consultant and Arabist. She has written two books on the Middle East: 'Dreaming of an Arab Spring' (2008) and 'The Other Arabic Sound' (2012). From 1995 to 1999, Petra worked as a diplomat in the press and culture department at the Dutch Embassy in Egypt.
Turkey advisor: Merve Bedir – architect and co-founder of MAD, a centre dedicated to spatial justice in Istanbul. Bedir is a member of Matbakh-Mutfak, a transnational women's collective based in Gaziantep and is involved in Future+ / Aformal Academy, an independent school for art and urban design in Shenzhen.
Russia advisor: Eva Radionova – landscape architect and founder of Novascape, curator of Russian-Dutch exchange projects, guest lecturer at the Academy of Architecture Amsterdam and the Amsterdam University of Applied Sciences.
Egypt advisor: Arthur Steiner – programme leader at HIVOS, art historian and Arabist with a practice at the interface of visual arts, design and technology. Steiner has set up various art spaces and exchange programmes in collaboration with local parties in the Middle East and is in Egypt several times a year for this purpose.
Morocco advisor: Saïd Belhaj – founder of Raphia, a line of shoes for which he collaborates with artisans in Southern Morocco on the design and natural techniques, including painting techniques. Belhaj is co-founder of PUHA, a boutique with work by more than 50 Dutch fashion designers who focus on sustainable materials and production techniques.
Digital Culture advisor: Janine Huizinga – Head of Interactive / Media / Design at the KABK in The Hague and co-founder of Creative Cooperative and the European Street Design Challenge. Huizinga has undertaken several projects in Russia and Egypt. Until 2009 she was artistic director at the Waag.
Design advisor: Yassine Salihine – industrial designer, lecturer in design research at the Industrial Design master at the KABK. In his practice Salihine develops concepts, designs and strategic design and forecasting for different sectors. Salihine has a background in investigative journalism.
background
Within the policy framework of the International Cultural Policy 2017-2020 (objective 2) and with funding from the Ministry of Foreign Affairs, the Creative Industries Fund NL implements a four-year programme entitled 'Inclusive Cities & Societies through Design'. Central to the programme is the role and commitment of design (and design thinking) in questioning and providing solutions for rapid urbanization and the associated social themes. Cross-disciplinary working with relevant stakeholders in Turkey, Russia, Egypt and Morocco is encouraged, both within the design disciplines and elsewhere. The programme is aimed at offering opportunities for equal collaboration between these countries and the Netherlands, and strengthening trust and understanding.
Photo at the top: Murmansk Project – Stichting Sonic Acts and Friday Milk