Selection Open Call SXSW 2018
7 March 2018

Creative Industries Fund NL is supporting the 'AstroPlant - a new generation of space farmers' workshop and 'The Living Museum' exhibition/performance programme with their presentations at South By Southwest (SXSW). This year's festival is being held in Austin, Texas, from 9 to 18 March, and provides a platform for hundreds of showcases in the realms of music, film and technology, as well as every imaginable crossover.
With its
Open Call: SXSW 2018
, Creative Industries Fund NL invited Dutch makers from the creative industries to submit proposals for a presentation at South By Southwest. As a result of this Open Call, the Fund is supporting two initiatives with vouchers for travel and accommodation expenses, and is in one instance contributing to the production budget.
AstroPlant – a new generation of space farmers
Thieme Hennis has received a voucher in relation to the workshop he is organizing together with Angelo Vermeulen (BE) and Beth Healy (UK), with the title
'AstroPlant – a new generation of space farmers'
. AstroPlant is a 'citizen science' project by Border Labs and the European Space Agency (ESA) to spark the interest of young creatives for space exploration and topics such as controlled plant growth, food in space, circular systems and electronics. Using an open source kit, in the workshop the 'citizen scientists' will generate relevant data about plant growth for research into regenerative ecosystems for Earth as well as Mars.
The Living Museum
The Fund is also supporting
The Living Museum
, an exhibition/performance programme curated by Chafik Benhmidouch, in which the focus is crossovers between music and fashion, art and technology. The programme is being staged in the New Dutch Wave House, where Dutch participants are presenting their work. The Living Museum is part of the SXSW / UNESCO Media Arts Exhibition. Lisette Ros, Cata.Pirata and Chagall are among the Dutch creatives who are presenting work within this ground-breaking programme.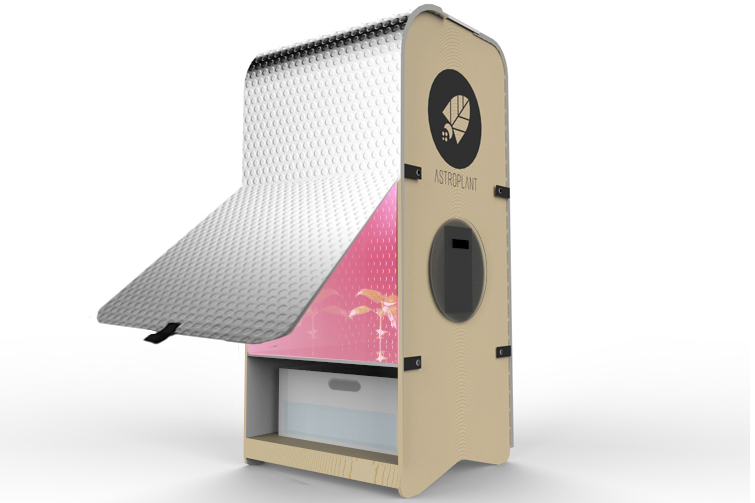 AstroPlant – a new generation of space farmers
Photo above: The Living Museum