Selection Open Call Fresh Perspectives #3
17 July 2019

Of the 30 proposals received by the Fund in response to the third Fresh Perspectives Open Call, six new proposals have been selected for a development contribution. This call concerns special forms of collaboration between a designer, maker or studio and a party with a strong social or knowledge position.
The entries were submitted to an independent committee consisting of Albert Herder, architect at STUDIONINEDOTS and lecturer at the Academy of Architecture in Amsterdam; René Post, researcher and entrepreneur in the field of digital culture; Yassine Salihine, designer and lecturer in design research at KABK; and Marieke Rietbergen, founder of the Design Innovation Group.
social relevance
The proposals submitted show that the social involvement and ambition of the designers is undiminished. Noticeably often, the focus is on creating awareness of a specific issue among a wider public, for instance urban drought, the lack of access to the housing market for homeless people or the functioning of food chains. But a large number of practical design solutions have also been devised. This is evident, for example, in the selected project by Echter Ontwerp, in which they develop and test a game together with Spirit Jeugdhulp. This game makes the first months of placing a child in a foster family less stressful for both parties. The proportion of projects with a 'green' theme remains high as well. Approximately half of the applications have sustainability, biodiversity and/or climate change as themes. Four of these were selected by the committee. In the field of sustainability, Anthroponix, together with Wageningen University, is developing a product that collects human urine and converts it biologically into a usable fertilizer. While Atelier NL, in collaboration with Bosgroep Zuid, is conducting research into sustainable, local wood production in the Netherlands. Two projects aim to strengthen biodiversity and, as a result, make the built environment literally and figuratively greener: Hosper BV, together with Architectuur Maken and GEP, a company specializing in the sustainable drainage and storage of rainwater, is developing a green drainpipe and Studio Natuur Inclusive and Vogelbescherming are joining forces to strengthen the biodiversity of bird species in 1970s and 1980s neighbourhoods. Finally, a project was selected that focuses on the sustainability and resilience of life without the sun: Oscar Santillan is designing and building a Greenhouse Observatory in collaboration with Leiden University. Algae are grown here using only starlight as an energy source.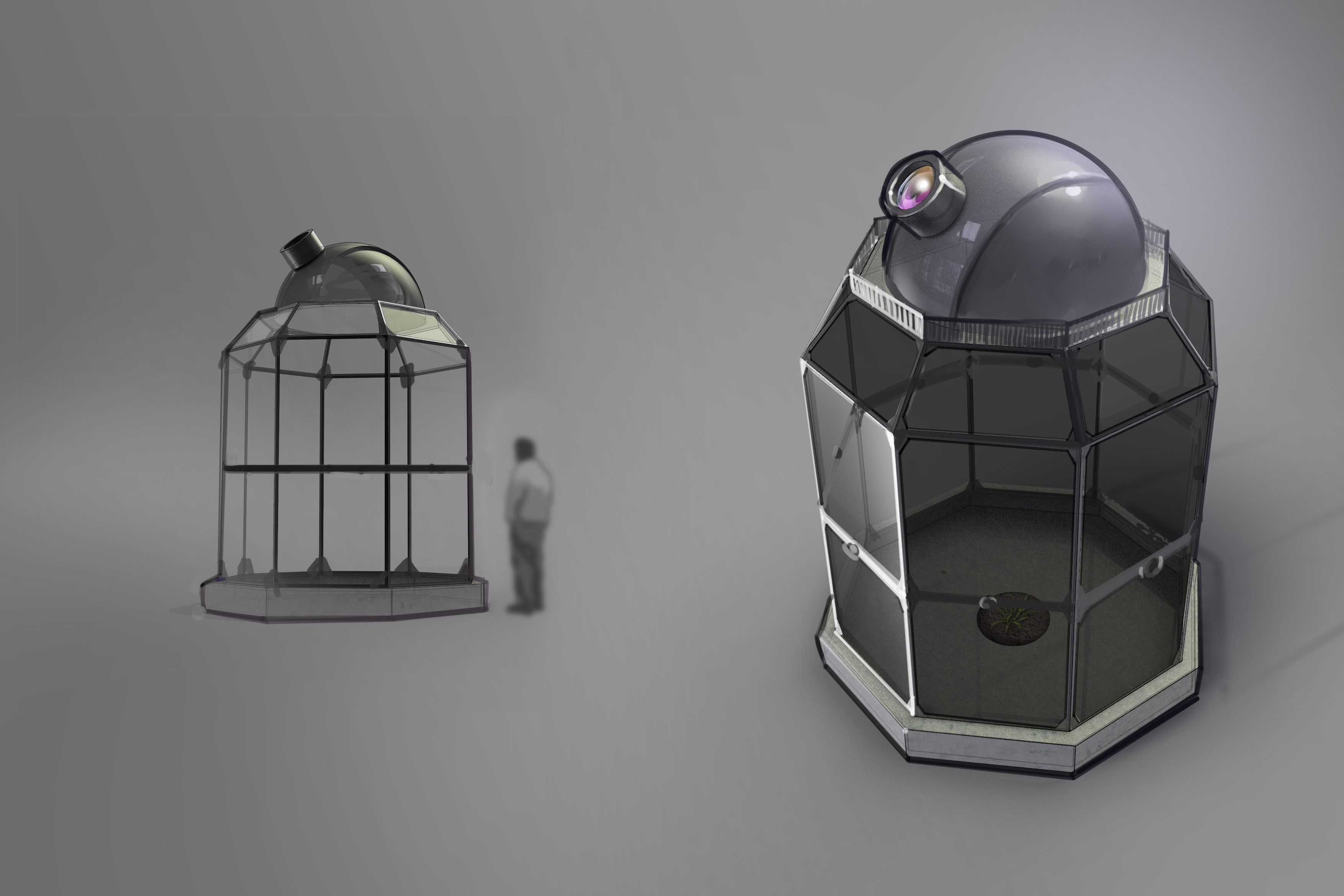 evaluation
The committee evaluated the applications on the basis of the relevance of the assignment, the purpose and set-up of the project, the quality of the work of the designers and the structure of the collaboration. The applications that were not selected fell short on one or more criteria in comparison with the selected projects. Unfortunately, the committee had to conclude that the quality of the entries this year was generally slightly lower than in the previous editions. According to the committee, many applications were leaning towards regular project proposals and lacked the new, surprising perspective that is specifically looked for in this call. It would like to see even more talented designers among the applicants, who are able to find the social connection with a distinctive idea and the right collaboration partner. Like last year, the committee notes that the presentation of the project results should more often take place outside the usual for the design sector, and more among potential users or relevant industries. In many of the proposals, again like last time, the committee was unable to find a positioning of the designer, especially in relation to similar initiatives. Finally, the committee notes with regret that in the area of digital culture and fashion, there were few or no applications this year.

selection
The selected projects for this third edition of the open call show the breadth and possibilities of the creative industry, especially in the areas of methodology and application of design ideas. The advisory committee has confidence in the quality of the selected proposals. In the second phase, a maximum of four of the six selected projects will receive a follow-up grant. The committee wishes the makers a great deal of enjoyment and success with the development phase of the projects and looks forward to the presentation of the results and the pitch for the designers' follow-up project at the end of the year.

The selected projects are:


WildHout-WildWood, Atelier NL
Regenerating Ecologies, Anthroponix
Greenhouse Observatory (working title), Oscar Santillan
Stilstaan, inchecken, thuiskomen | Voor het afbreken van breakdowns in de pleegzorg, Echter Ontwerp
De Groene Regenpijp, Hosper
De Stad als Toevluchtsoord, Studio Natuur Inclusief