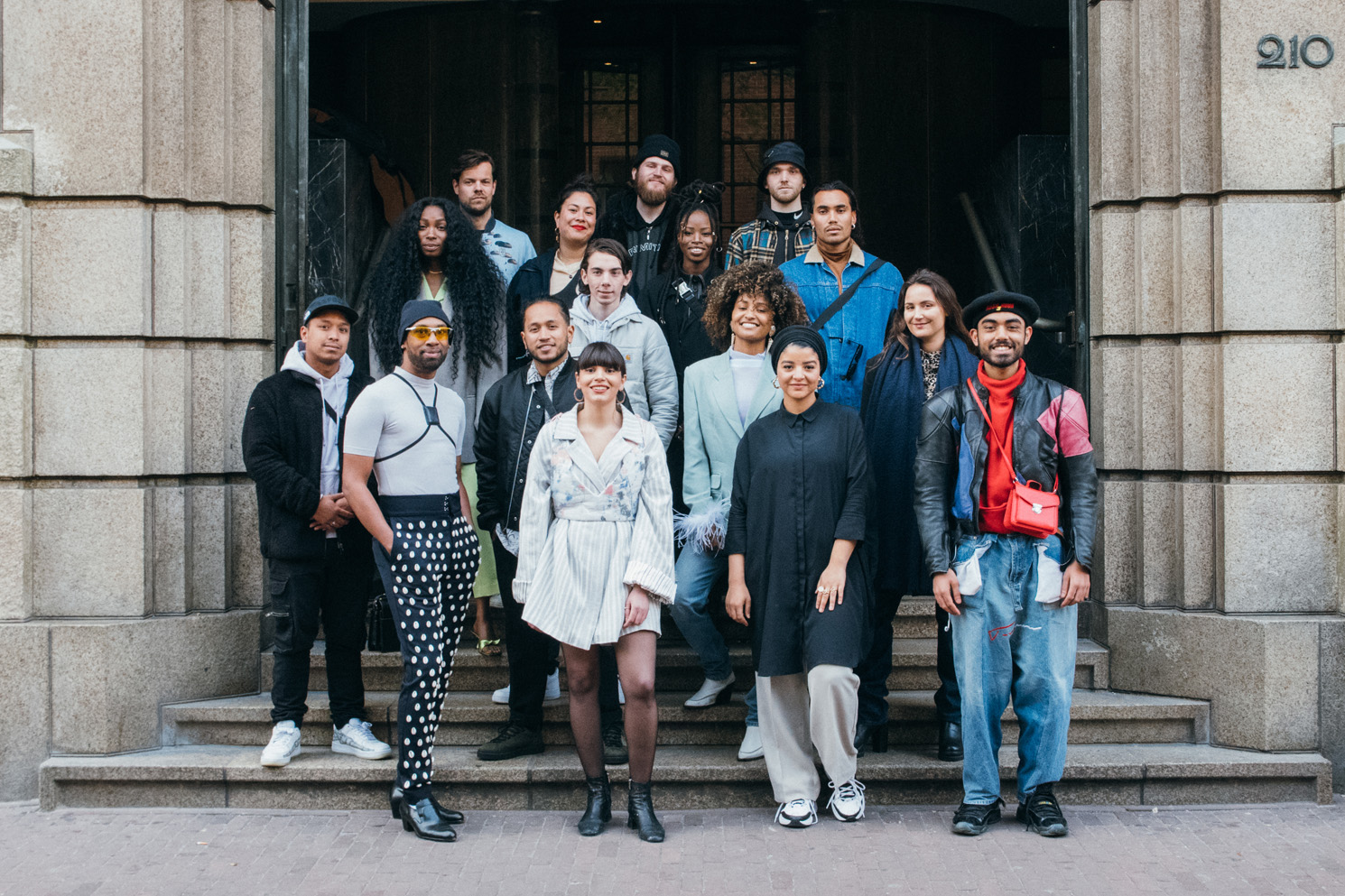 8 May 2019

During two vibrant scout nights, on Wednesday 1 May 2019 in Amsterdam and Thursday 2 May 2019 in Rotterdam, 29 young makers in total pitched their ideas or work with the aim of qualifying for a working grant from the Fund. Scouts Marian Duff and Meryem Slimani, who were appointed for Talent Development, were able to reach makers who have to a large extent developed themselves independently.
A wide variety of makers pitched their plans for the coming year. For instance, fashion designers, art directors, set designers, graffiti artists, typographers, product designers, illustrators or other image makers. All of them offered a brief insight into their activities in a very engaging way. The themes common to the various makers were a striking feature, with a focus on street culture and metropolitan dynamics, identity and society, and the autonomous position versus the role of platforms. 'Preparing for this evening gave me a boost, and only now do I really understand what the Fund actually means', was one of the reactions. 'Even though I wasn't chosen, this opportunity gave me so much energy and focus to continue on my own path, perhaps in collaboration with one of the makers I met tonight.'
development plan
During
the scout nights
, Marian Duff and Meryem Slimani, together with a jury, each selected four makers who will receive € 1,000 from the Fund to draw up a development plan for the coming year. The scout nights were an initiative of Marian Duff.
Selected in Amsterdam:
Yavez Anthonio
Giorgio Toppin
Youssra Benaya
Dek van der Plas & Anyah Sealey
Selected in Rotterdam:
Marwan Magroun
Imruh Asha
Yuro Moniz
Said Kinos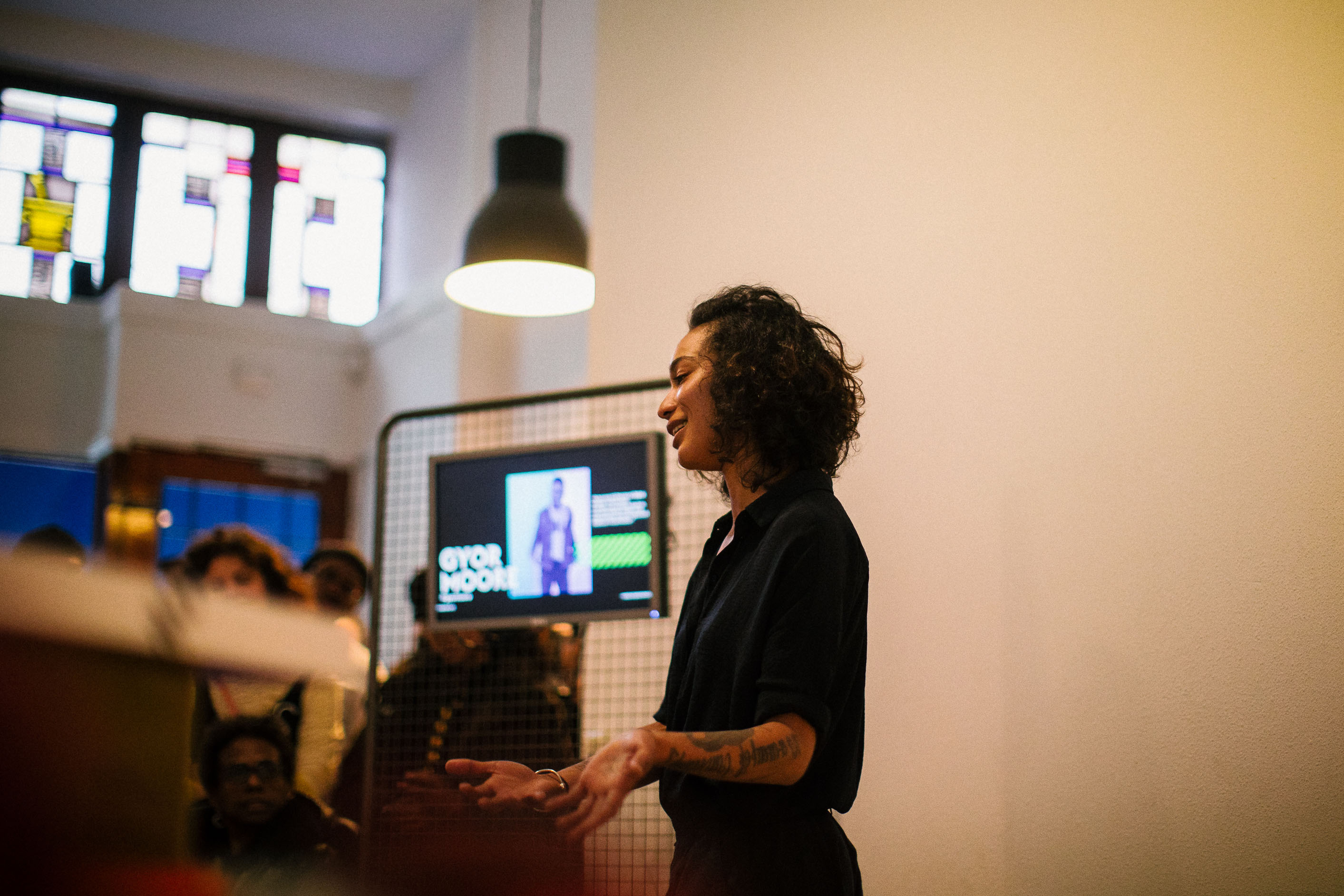 Presentation by Yuro Moniz during Scout Night Rotterdam at Brand New Guys. Photo: Diana Oliveira
follow-up
On 6 June, the Talent Development advisory committee will meet for the second time to evaluate a total of 60 development plans. The scouts Marian Duff and Meryem Slimani will be present for part of the meeting. They will describe the eight practices of the makers who were selected during the scout nights, but will not provide any further advice. The remaining 52 were already selected by the committee in the first round of Talent Development. On the basis of the plans submitted, the committee will select a maximum of 35 makers to receive a grant of € 24,000 from the Fund. At least two of these grants are reserved for the makers nominated by the scouts. These grants come from extra resources that the Ministry of Education, Culture and Science (OCW) made available for talent development in September 2018.

scout night jury members
In Rotterdam, the jury consisted of Nick Kailola (founder of Leyp, designer, sneaker customizer), Sharon Jane Dompig (visual artist and art director for Daily Paper, among others) and Telma Patricia Fonseca Monteiro (fashion designer and founder of INVALID Atelier). In Amsterdam, Aukje Dekker (founder and director of sociëteit SEXYLAND), Soufiane Kinani (creative manager Top Notch) and Angelique Hoorn (director Angelique Hoorn Management) sat on the jury.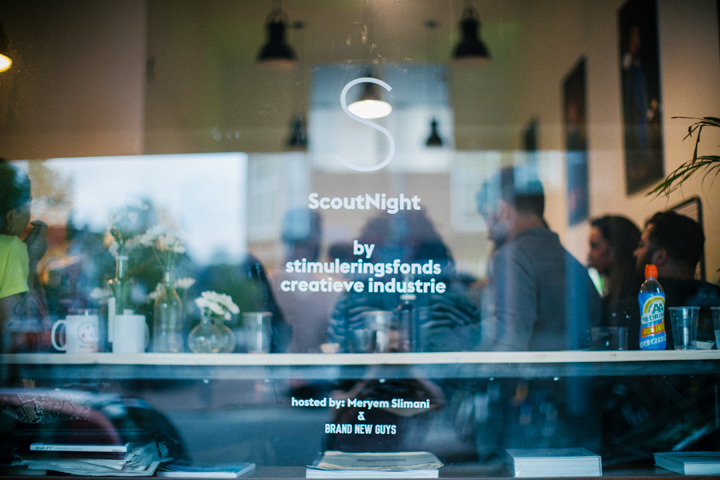 Scout Night Rotterdam at Brand New Guys. Photo: Diana Oliveira
Photo above: participants of Scout Night Amsterdam