Salone del Mobile 2017 in retrospect
12 April 2017

For product and furniture designers the Salone del Mobile in Milan is the ideal place to present themselves on the international stage. This year's fair attracted more than 340,000 visitors, including many representatives of wholesale and retail, press, media and other professionals from the international design world. Everyone is on the lookout for the latest developments in the realms of furniture and product design and, as we're accustomed to now, the Dutch presence was remarkable in several respects. Two of the Fund's members of staff, Eva Roolker and Zineb Seghrouchni, share some of their impressions below. During their short trip they visited several memorable presentations.
Experiment, craftsmanship and the everyday
A variety of Dutch presentations could be visited in Palazzo Clerici. MacGuffin magazine launched its latest edition, which is devoted to 'The Sink' in its entirety: presented in an installation with the many components of a sink, it explored the sink's everyday use, significance and design from various perspectives. Visitors could listen to a range of perspectives via a podcast.
The colourful presentation by Envisions grabbed attention too. Finsa, a Spanish manufacturer of semi-finished products such as MDF, wood-fibre panels, melamine and veneer, offered this designers collective the opportunity to experiment with their materials. The multilayered final presentation – 1:1 experimental pieces, short videos of the production process and a VR production – gave a complete impression of the possibilities that the materials offer.
Het Nieuwe Instituut drew the attention of an international audience to the New Material Award. Studio Minale-Maeda showcased their latest work and Commonplace Studio, Sabine Marcelis, Teresa van Dongen shared a presentation space. Their work and practices are diverse, but in the presentation all three of them focused on everyday household products and provided them with a new context and perception.
Design Academy Eindhoven was present as well, on this occasion with a TV and media studio. In this real-time TV studio, reality, fiction and the digital and physical worlds were interlaced in combination with continuous performances.
In the nearby Palazzo Turati the whole selection consisted of presentations by Dutch designers and labels. A common thread was an emphasis on traditional craftsmanship.
Exceptional collaborations between designers and manufacturers
Organisation in Design staged an exceptional tour de force by occupying the spaces amidst the arches beneath the elevated rails of Milan's central station. The presentations by Maarten Baas in collaboration with Hans Lensvelt, Baars & Bloemhoff and the British designer Lee Broom were tackled on a grandiose scale. In these normally disused spaces, Ventura Centrale offered a wonderful complement to the ample selection elsewhere in Milan. A special aspect of these presentations was the successful collaboration between designer and manufacturer.
Furniture manufacturer Hans Lensvelt and Maarten Baas presented the 101 Stoel there, a design by Baas which can be manufactured in large quantities, even though each chair is different. The variety in form, format of the back and the various colours ensure that each chair is unique. Baars & Bloemhoff entered into collaborations with designers for the second time. Six designers were given the opportunity to experiment with their existing materials and products, which resulted in a breathtaking presentation.
Fresh and established talent
Gallery owner Rossana Orlandi has for many years been inviting Thomas Eyck to show the exceptional results that spring from his commissions in her gallery at Via Matteo Bandello. This year Eyck presented Alegría van der Zande and Studio Brynjar & Veronika, with works that put nature in the spotlight. Every year Orlandi's gallery attracts a convivial hustle and bustle of international press and well-heeled visitors who are interested in the latest work of the exhibitors. Orlandi and her team selected fresh as well as established Dutch talent, this year including work by Floris Wubben, Siba Sahabi, Karel van Laere and Piet Hein Eek.
In the same street, just a stone's throw from Rossana Orlandi, Guus Kusters and Maarten Kolk strove to attract just a limited public with a somewhat deviant approach. They rented a Milanese apartment and invited a select company of guests, so they could take the time and space to show their work and enter into conversation with their visitors.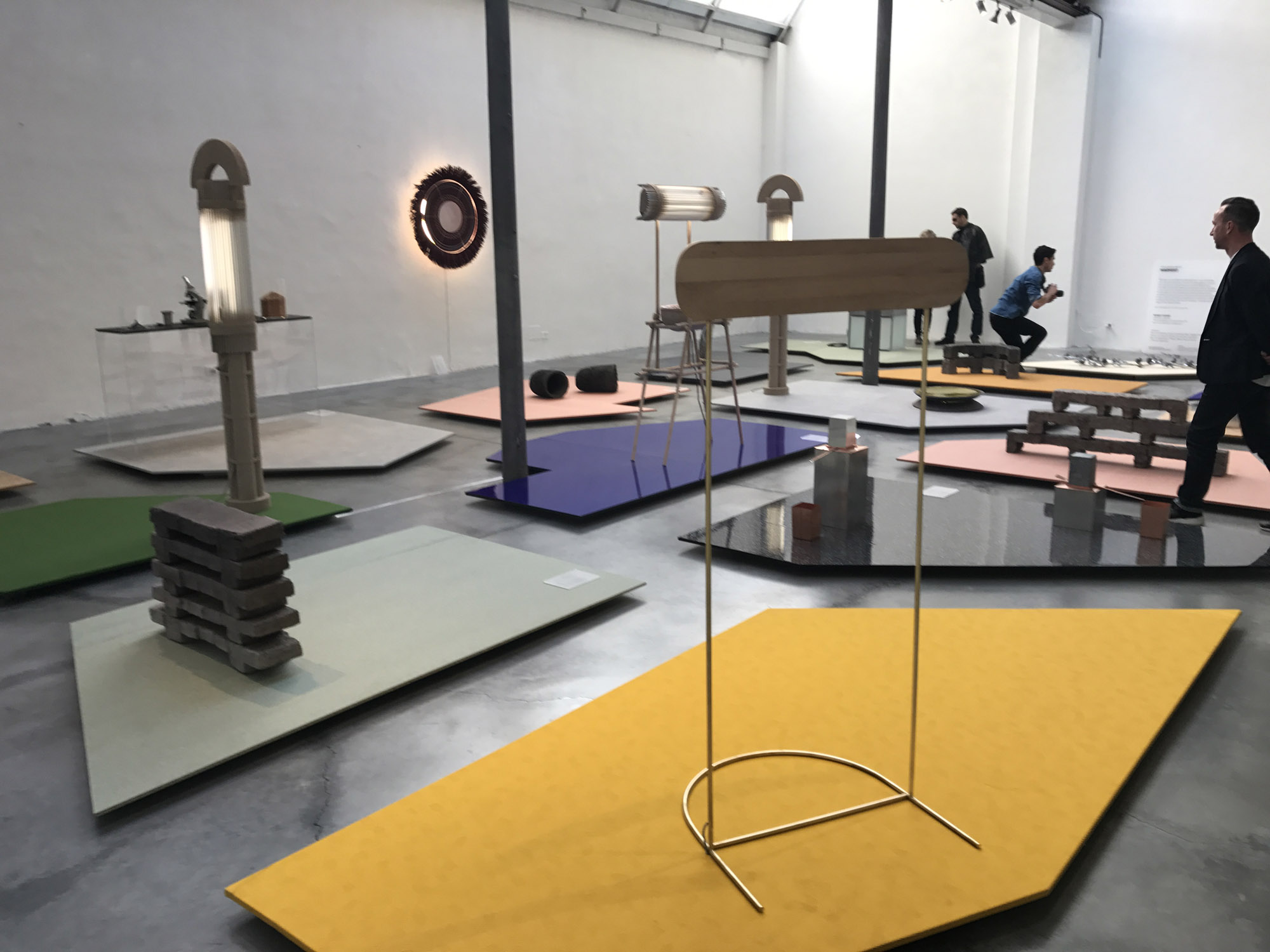 Presentation Dutch Invertuals in Isola
The collective behind Dutch Invertuals was in attendance once again. In Isola we spoke to the designers about their teamwork methodology and the exceptional collaborations that they foster.

Following a successful presentation during the Design Week in Eindhoven in 2016, the Dutch-Italian architect duo behind Studio Ossidiana (Alessandra Covini and Tomas Dirrix) brought their Petrified Carpets to the attention of an international public at one of the 5VIE locations.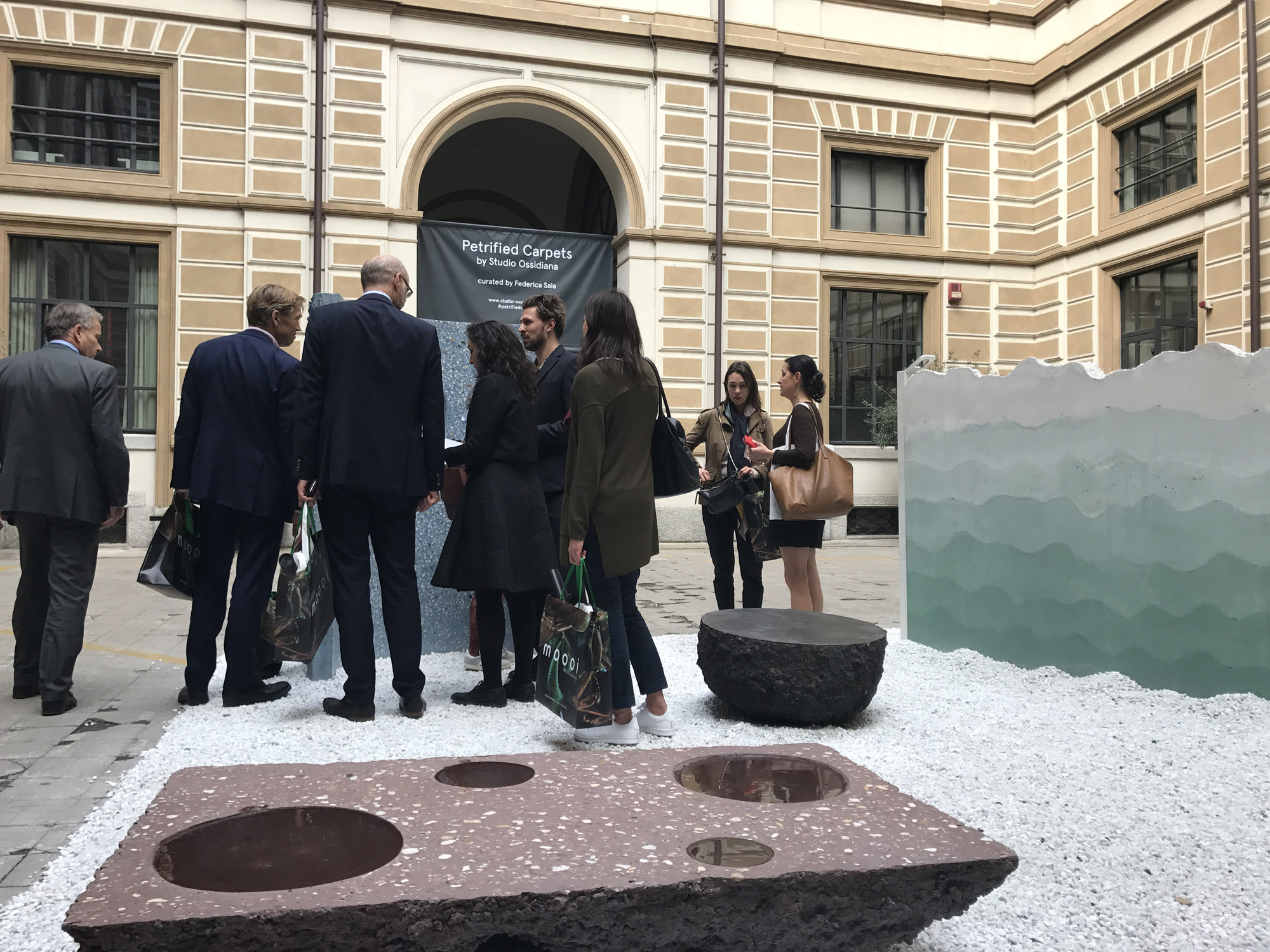 Studio Ossidiana (Alessandra Covini and Tomas Dirrix) showed their Petrified Carpets
International allure
The massive international public means that the Milan design week is the ideal place to establish contact with the industry, press and colleagues with ease. Each district or location has a distinctive character that presents specific opportunities. The Dutch designers make well-founded choices and take strategic advantage of the opportunities for the international development of their practices. The presentations showcase the diversity of Dutch design and its superb quality.

In late 2016 the Fund selected 12 design studios for support via an Open Call. This contribution enables them to present their work in Milan in an exemplary manner. And with success! The Foundation presentation by Formafantasma won the Milan Design Award 2017 for Press Choice as well as an award for Best Technology.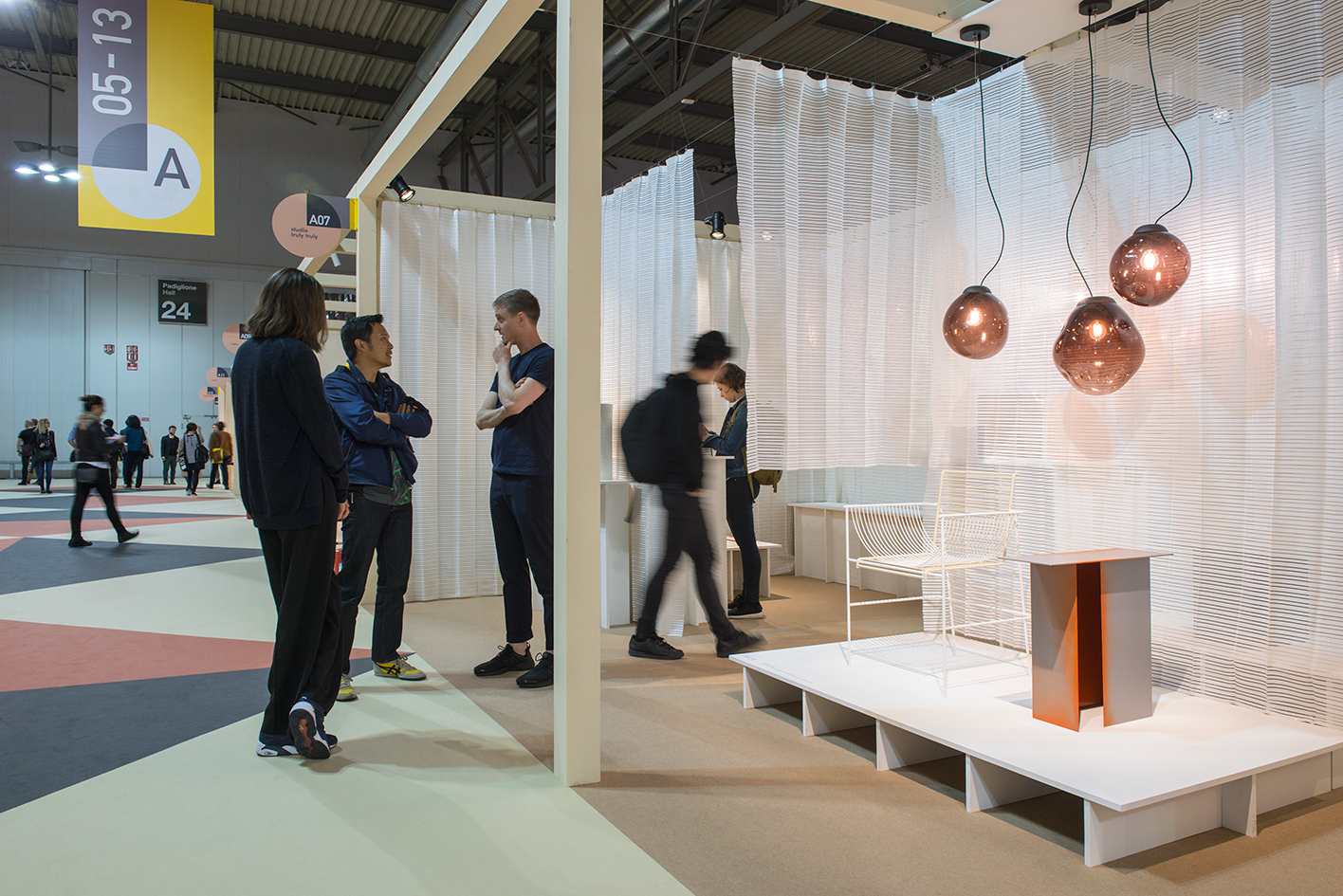 Stands at the SaloneSatellite. Image: Ilco Kemmere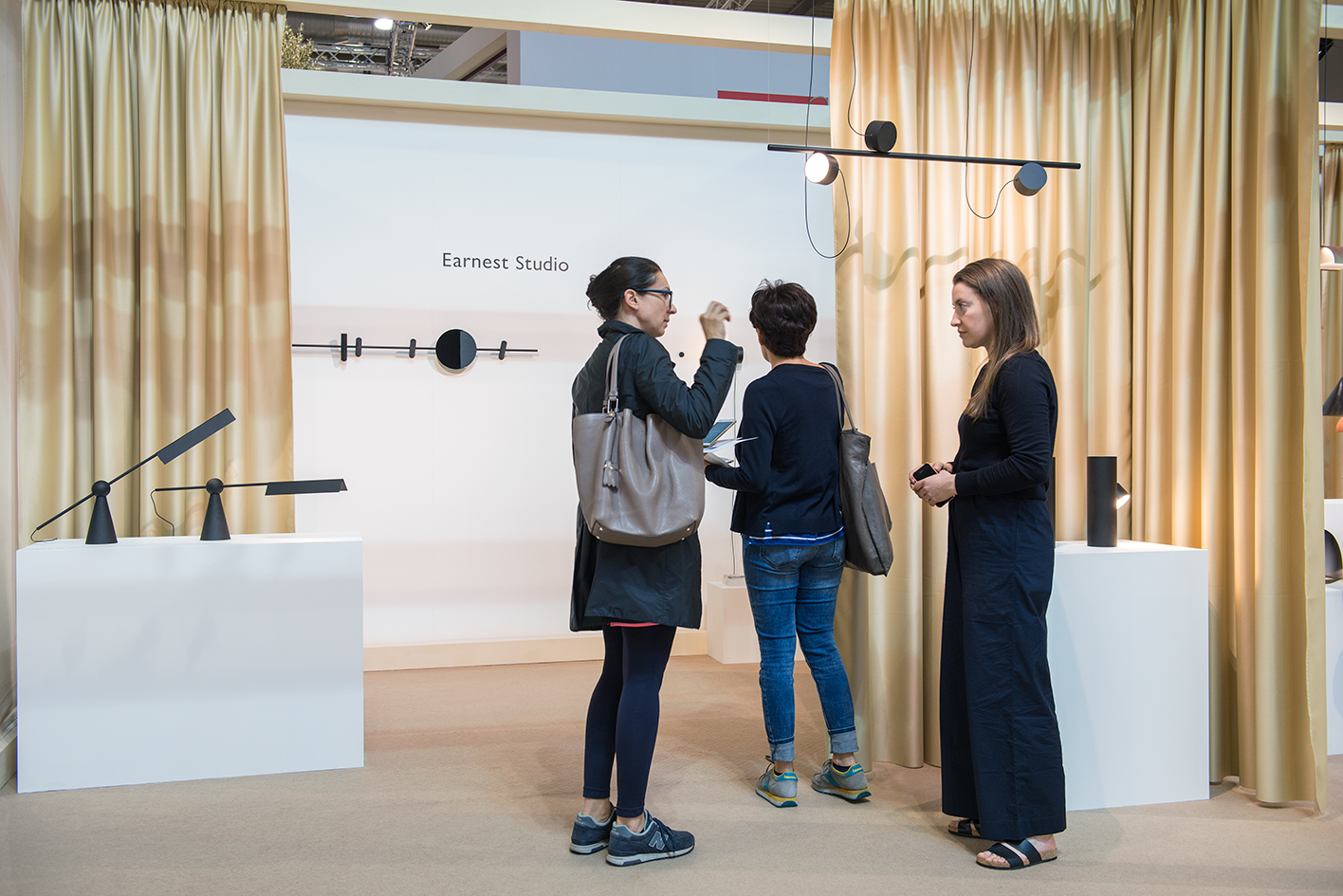 Presentation by Earnest Studio. Image: Ilco Kemmere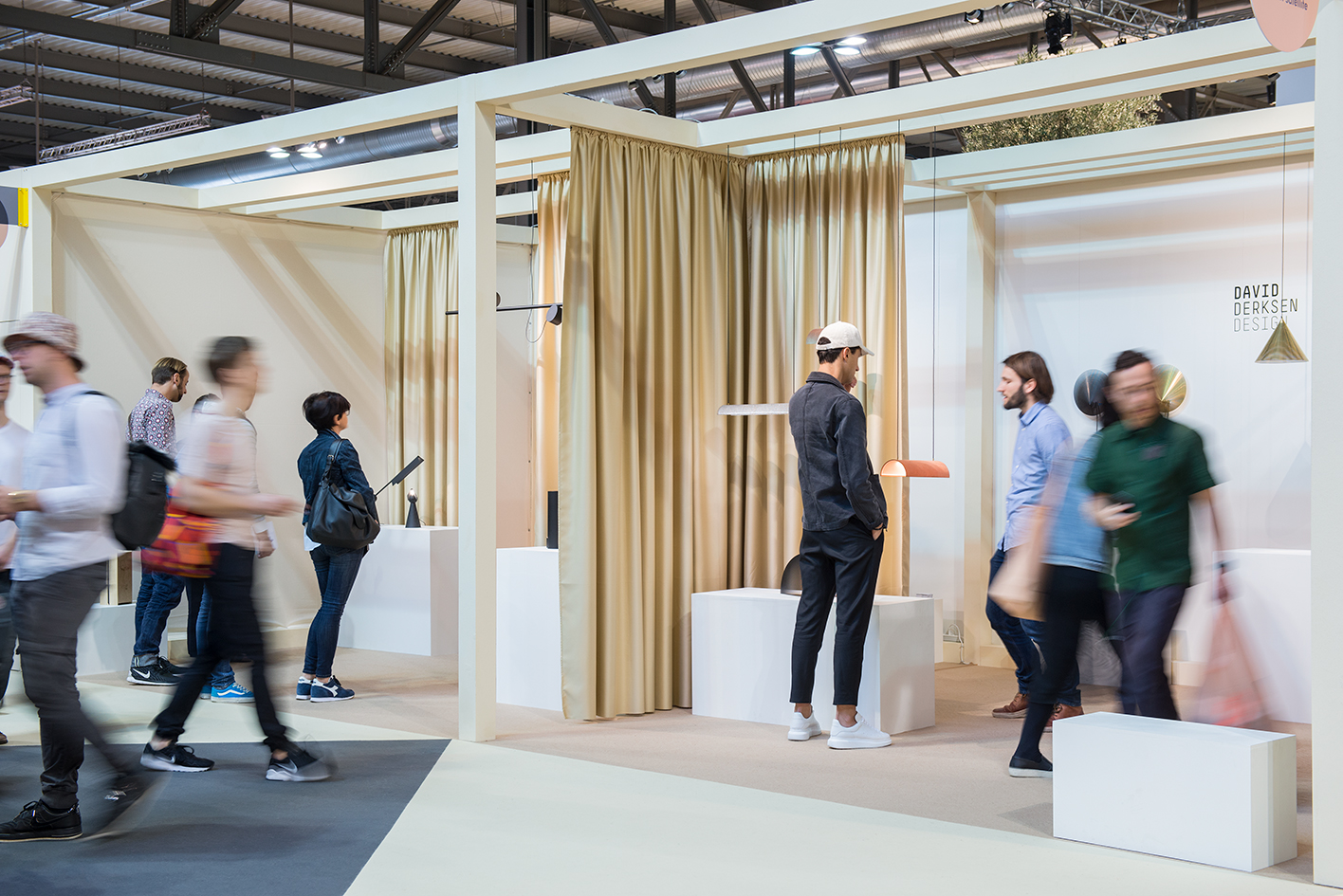 Bezoekers at the stand of David Derksen Design. Image: Ilco Kemmere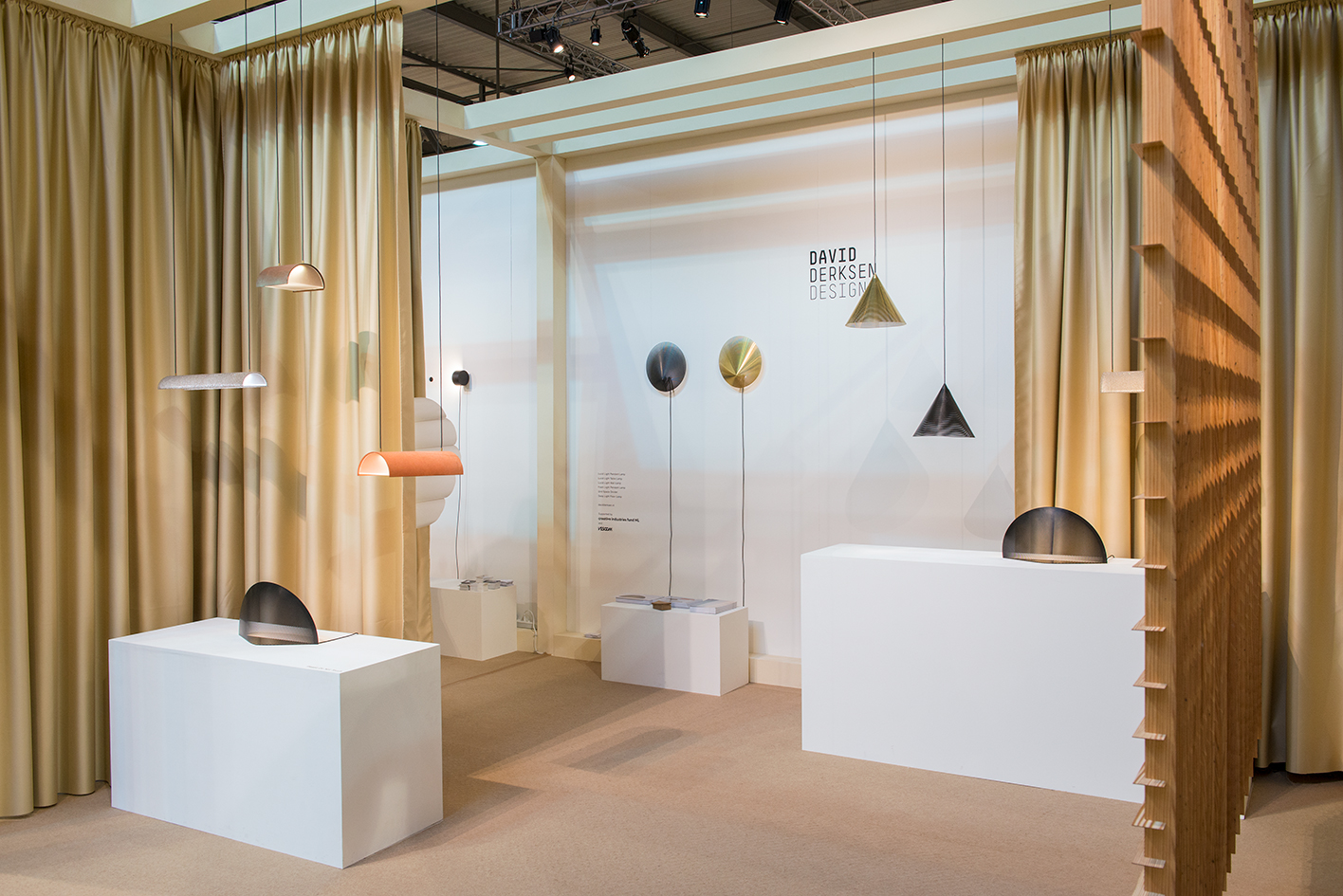 Image: Ilco Kemmere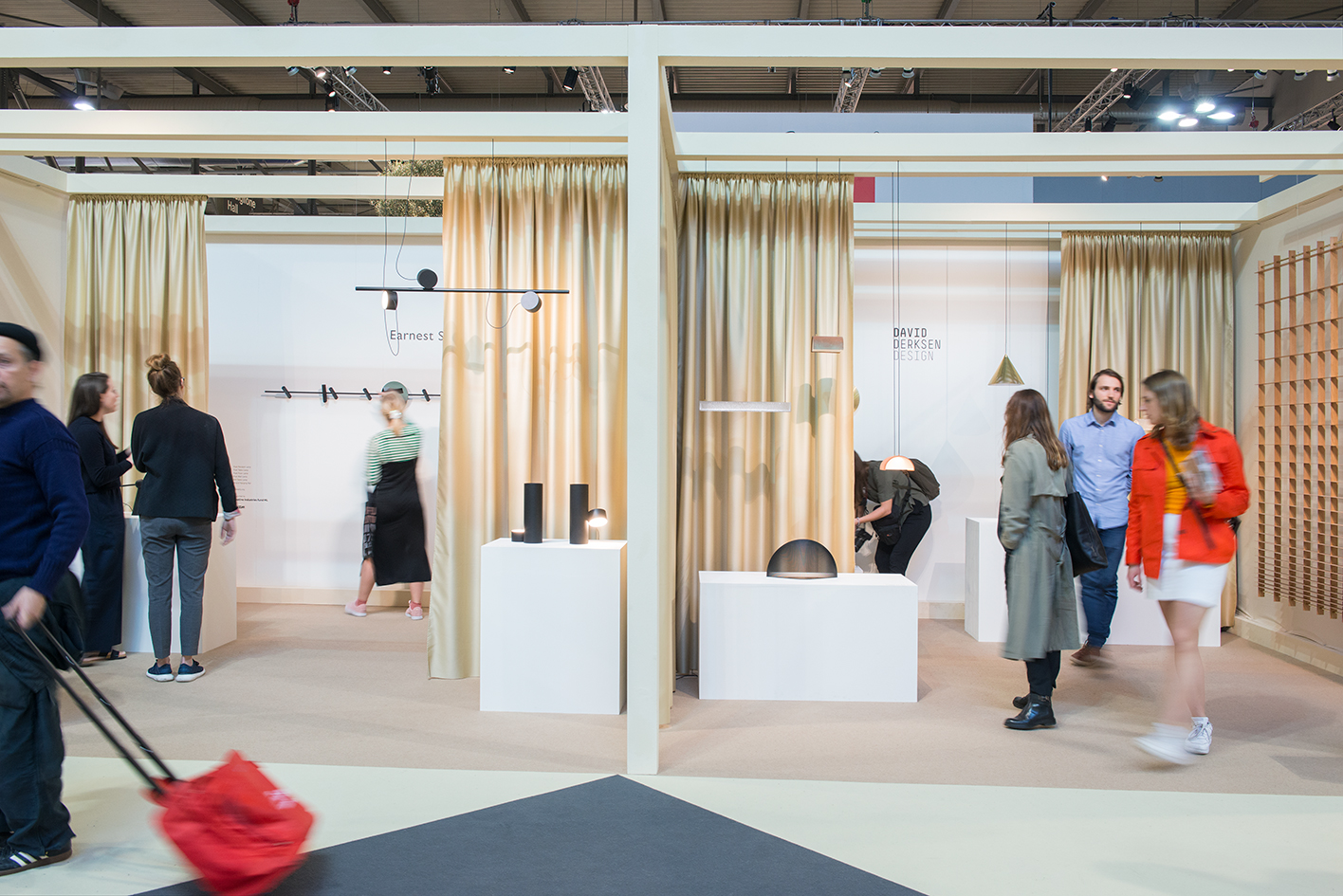 Image: Ilco Kemmere