Podcastseries with participants of the Venice Architecture Biënnale 2018
17 July 2018

This series of dialogues explores the multi-faceted effects of automation processes on the organisation of work, the freedom of bodies and the nature of the spaces they inhabit. Recorded during the opening days of WORK, BODY, LEISURE in the Dutch pavilion at the Venice Architecture Biennale in 2018. By René Boer (Failed Architecture) and Arif Kornweitz (Ja Ja Ja Nee Nee Nee).
One of the premises of the debates around the impact of automation is that these processes render (non)-human bodies and spaces obsolete. Yet automation processes may also revitalise those entities or create new ones. In unscripted gatherings that infiltrated the Dutch Pavilion during the Biennale's opening days, René Boer and Arif Kornweitz explored these questions together with participants and guests. The conversations, recorded and available as a podcast series on the websites of Het Nieuwe Instituut, Creative Industries Fund NL and Ja Ja Ja Nee Nee Nee, capture the energy, dynamism and wealth of ideas circulating during the opening days of the Dutch Pavilion.
1. A conversation with Hamed Khosravi, Taneha Kuzniecow Bacchin and Filippo LaFleur over toekomstscenario's voor een slimme en intelligente haven: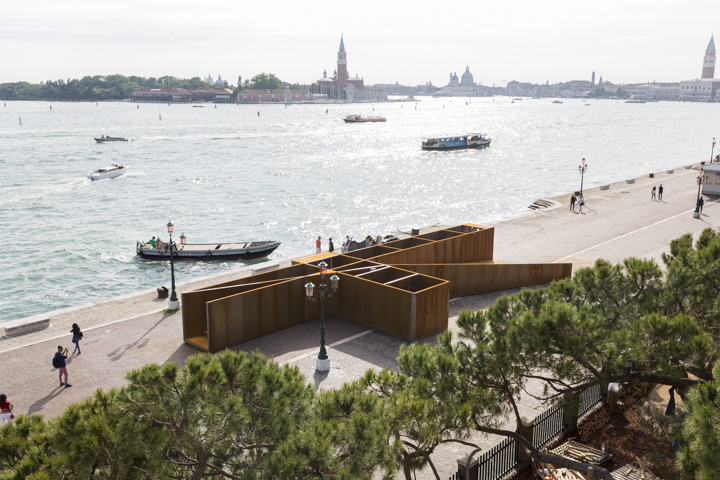 'The Port and the Fall of Icarus' by Northscapes Collective (Hamed Khosravi, Taneha Kuzniecow Bacchin, Filippo LaFleur). Photo: Daria Scagliola
2. A conversation between curator Arif Kornweitz, architect Liam Young and designer and researcher Simone Niquille about digital bodies & spaces: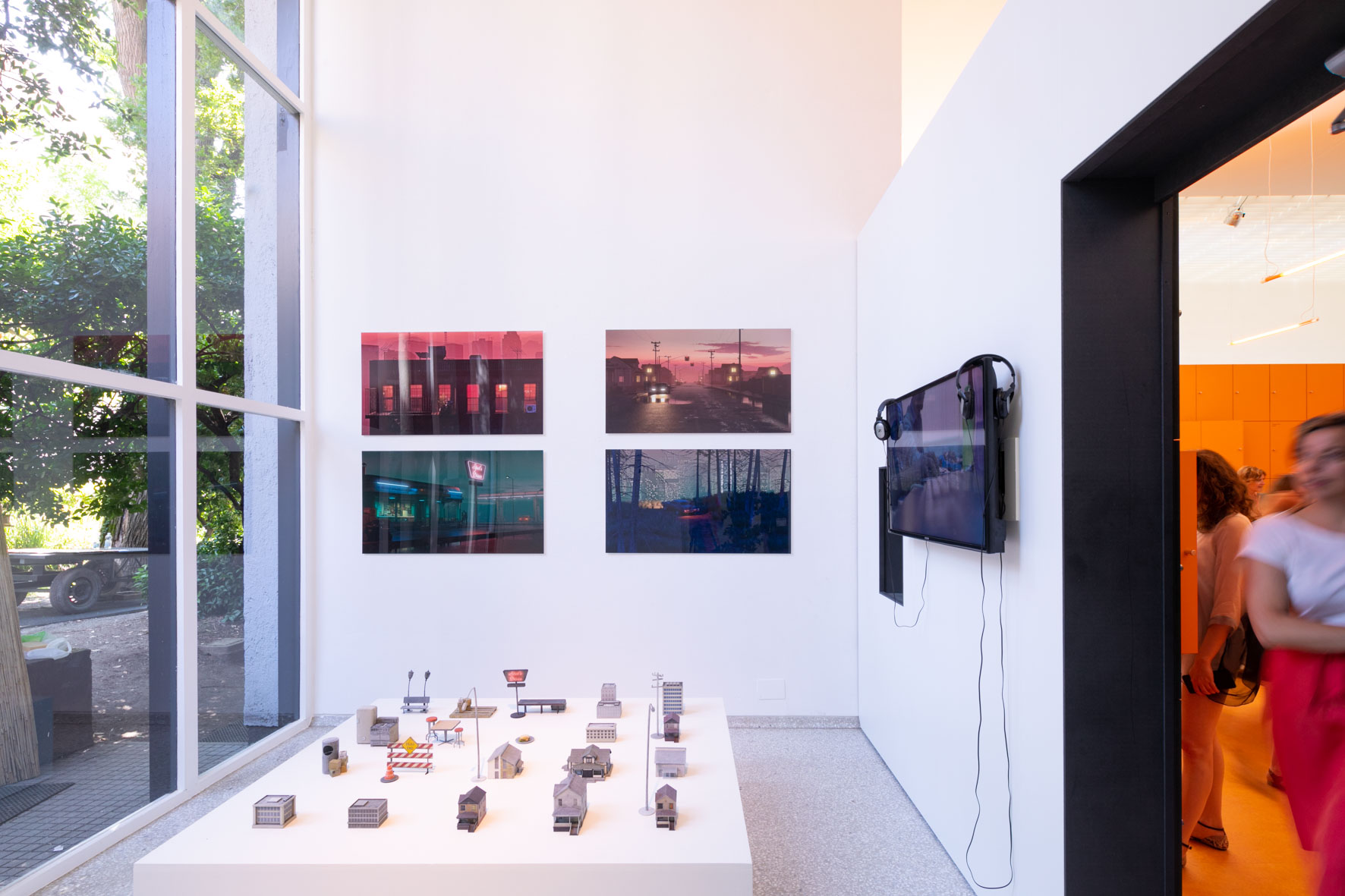 The installation 'Renderlands' by Liam Young in the Dutch Pavilion. Photo: Daria Scagliola
3. Architect René Boer speaks with Giuditta Vendrame and artist Giulio Squillacciotti, initiators of the project 'Shore Leaves':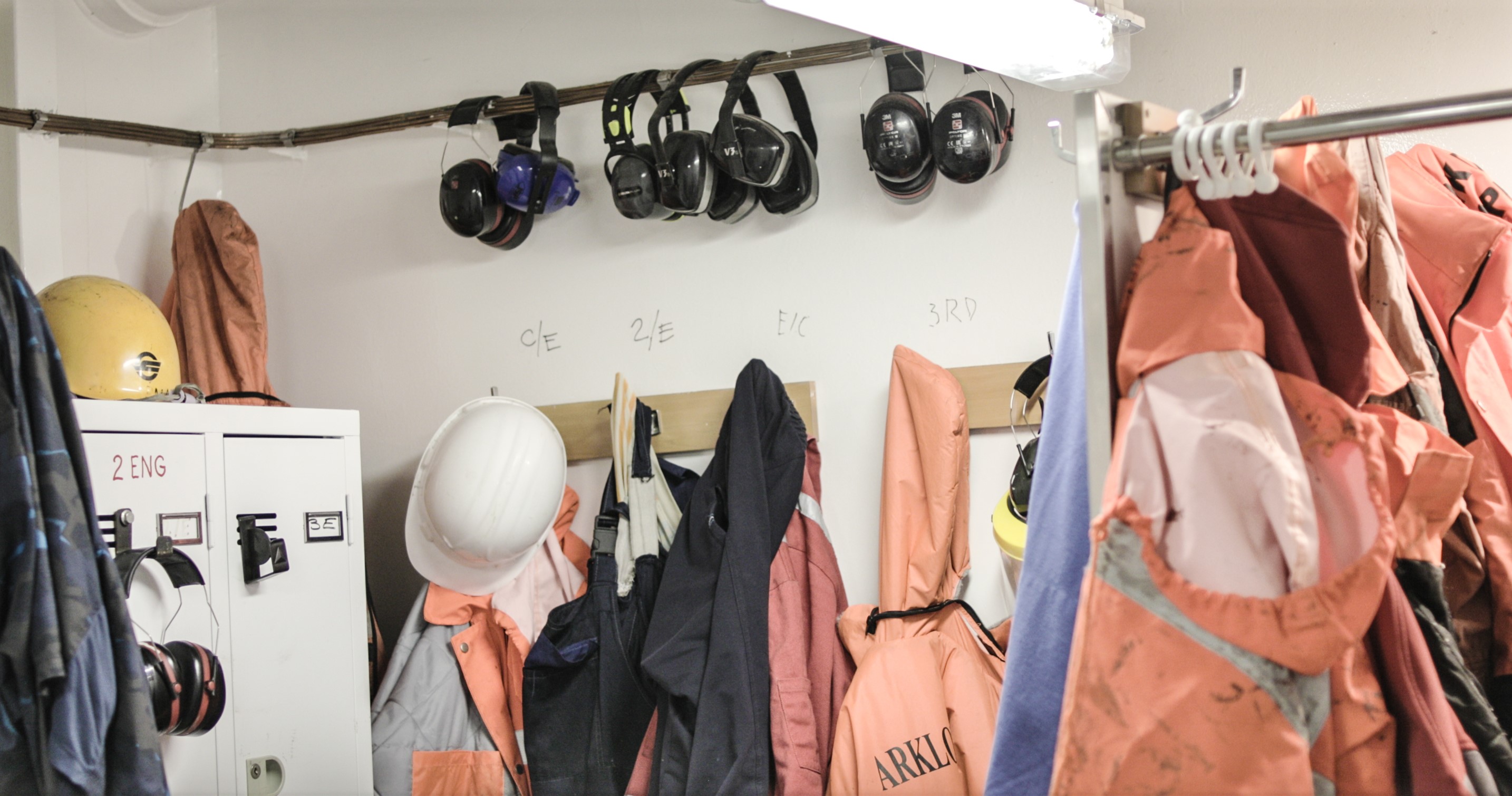 'Shore Leaves' by Giuditta Vendrame, Paolo Patelli & Giulio Squillacciotti.
Photo above: Ja Ja Ja Nee Nee Nee during the previewdays Venice Architecture Biënnale in the Dutch Pavilion with the theme WORK, BODY, LEISURE. Photo: Daria Scagliola.