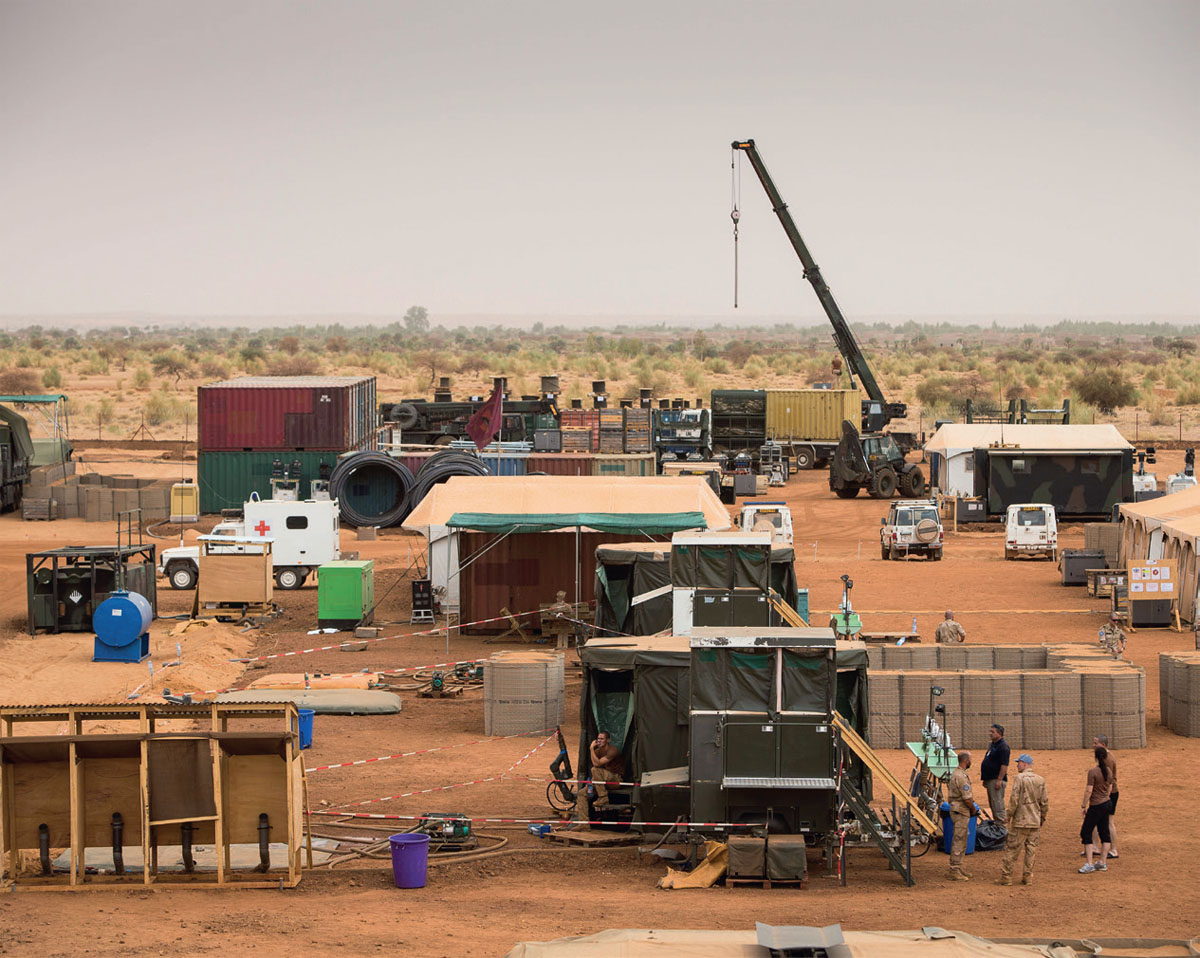 18 March 2016

The arrival of a UN peacekeeping mission means that a local safe haven has to be created for the Blue Helmets and support staff. A complete infrastructure is constructed for such camps or 'compounds', which are self-sufficient worlds in miniature with water, electricity, roads and a medical post. 'Until now these have been tightly enclosed worlds that exclude local citizens and are fully dismantled again on the UN's departure,' notes Malkit Shoshan of the architectural think tank FAST.
Why not design the compounds so that the people you have come to help there can make greater use of them – both during and after the mission? By allowing more interaction you can lay the foundations for a more humane and more sustainable concept, Shoshan explains. 'Amenities such as water, power and healthcare are often scarce in needy regions. By literally turning the compounds inside out and shifting the amenities from the heart to the perimeter you can create a civilian zone. If you already involve the local population during the mission, then the compound can continue to serve as a catalyst for development afterwards.'
Shoshan elaborated her ideas with a multidisciplinary team of economists, anthropologists, architects and landscape architects, and then approached the Dutch Ministries of Defence and Foreign Affairs. The ministries were so enthusiastic that they invited Shoshan to undertake field research at the UN compound in Gao, Mali. 'It starts with the creation of awareness. That was a speedy process thanks to all the discussions at the ministries and the specially created BLUE exhibition, which is also going to the Architecture Biennale in Venice. We are now going to see whether we can translate that awareness into concrete steps in the Sahel.'
The project Design for Legacy is supported through the
Grant Programme for Architecture
.