Looking back at Milan Design Week 2018
2 May 2018

In April, Minister of Education, Culture and Science (OCW) Ingrid van Engelshoven paid a two-day visit to the Milan Design Week 2018. Together with the Dutch consulate, the Fund organized a guided tour to give the minister an impression of the scope and international position of the Dutch design field. Various designers welcomed the minister to their presentations and told about their work. The fair week, which centres on the Salone del Mobile, is the place to be for product and furniture designers to present themselves and meet various professionals from the international design world.
The delegation visited
the presentations
supported by the Fund via the Open Call Salone del Mobile Milan 2018. In addition, a number of larger, mainly Dutch presentations were seen. The Salone Satellite and Galeria Rossana Orlandi - well-known springboards to an international audience for young designers - and the new location by curator Anne van der Zwaag entitled Bar Anne, were also included in the programme.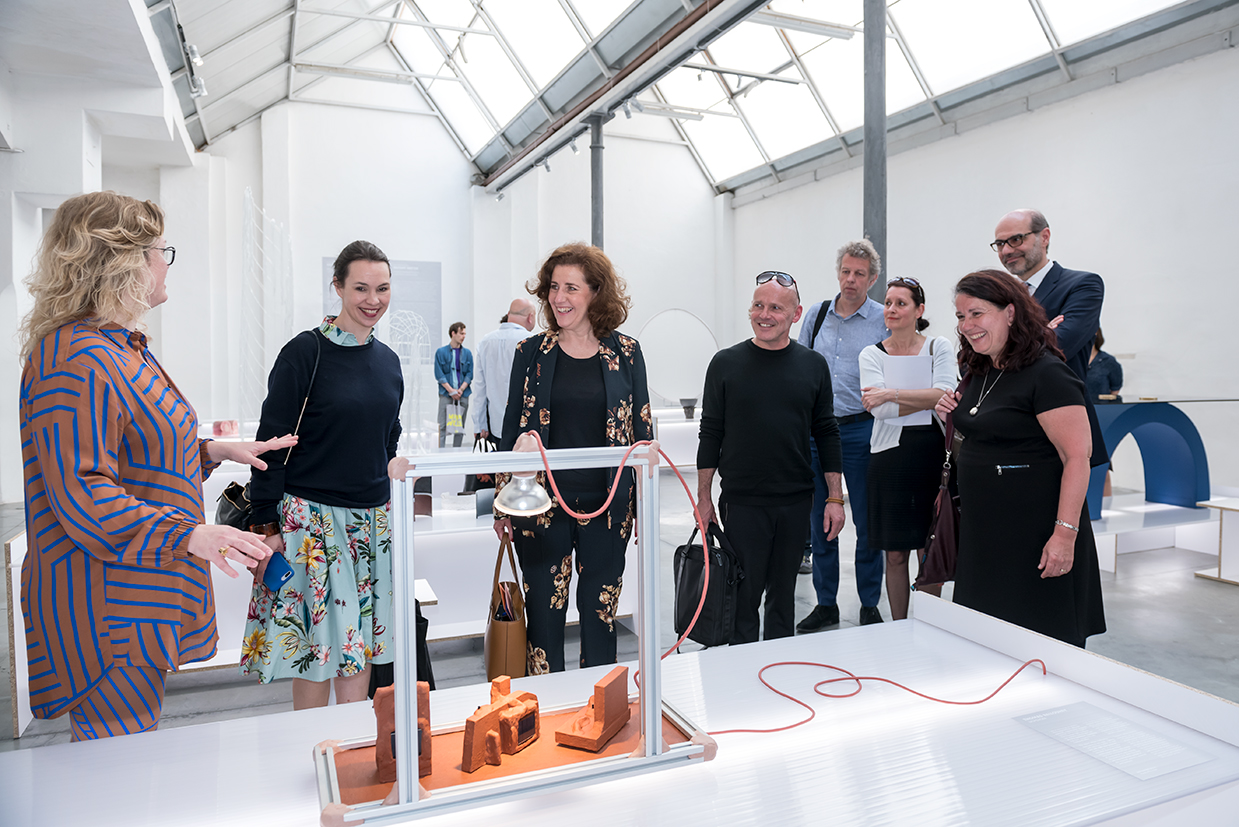 Dutch Invertuals - Mutant Matter
digitalization
Digitalization was a recurring theme in several presentations. The jewellery designs in the presentation 'Device People' by chp...? jewellery explore the increasing use of smartphones and other devices and the impact this has on our lives. Lidewij Edelkoort and Kiki van Eijk, commissioned by Google, are working on a series of products under the name 'Softwear' where a more sensory experience of hardware plays a central role.

Tijs Gilde Studio combines the theme of digitalization with material research and showed a number of designs at Satellite that originated from studies with stones and pigments. 'Counter digital' reacts to a world that is digitalizing more and more. His response to this situation is contra-digital objects arising from material experiments that surprise and stimulate the senses.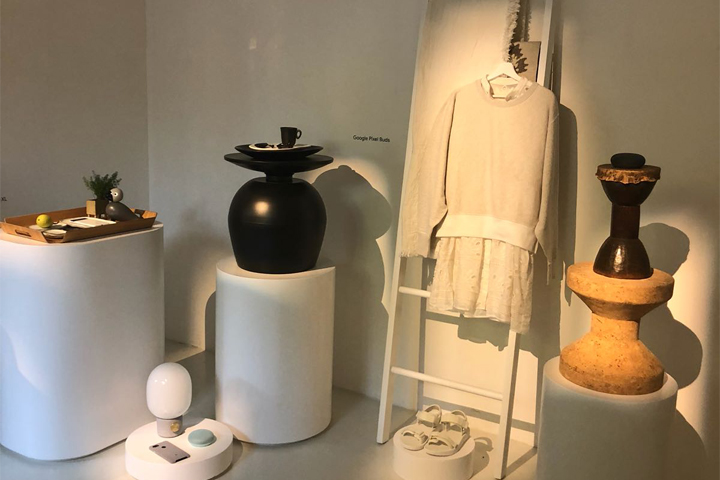 Lidewij Edelkoort and Kiki van Eijk - Softwear
reuse
We find the use and reuse of material with Dutch Invertuals, who are showing new adaptations of residual material from the Anthropocene in 'Mutant Matter'. Théophile Blandet has made a cabinet with polluting plastic that the EU will forbid in the future: a product that will be seen as very 'valuable' in the future. Shahar Livne has developed Lithoplast, a mixture of plastics washed ashore, which she processes to produce altar-like bowls and objects.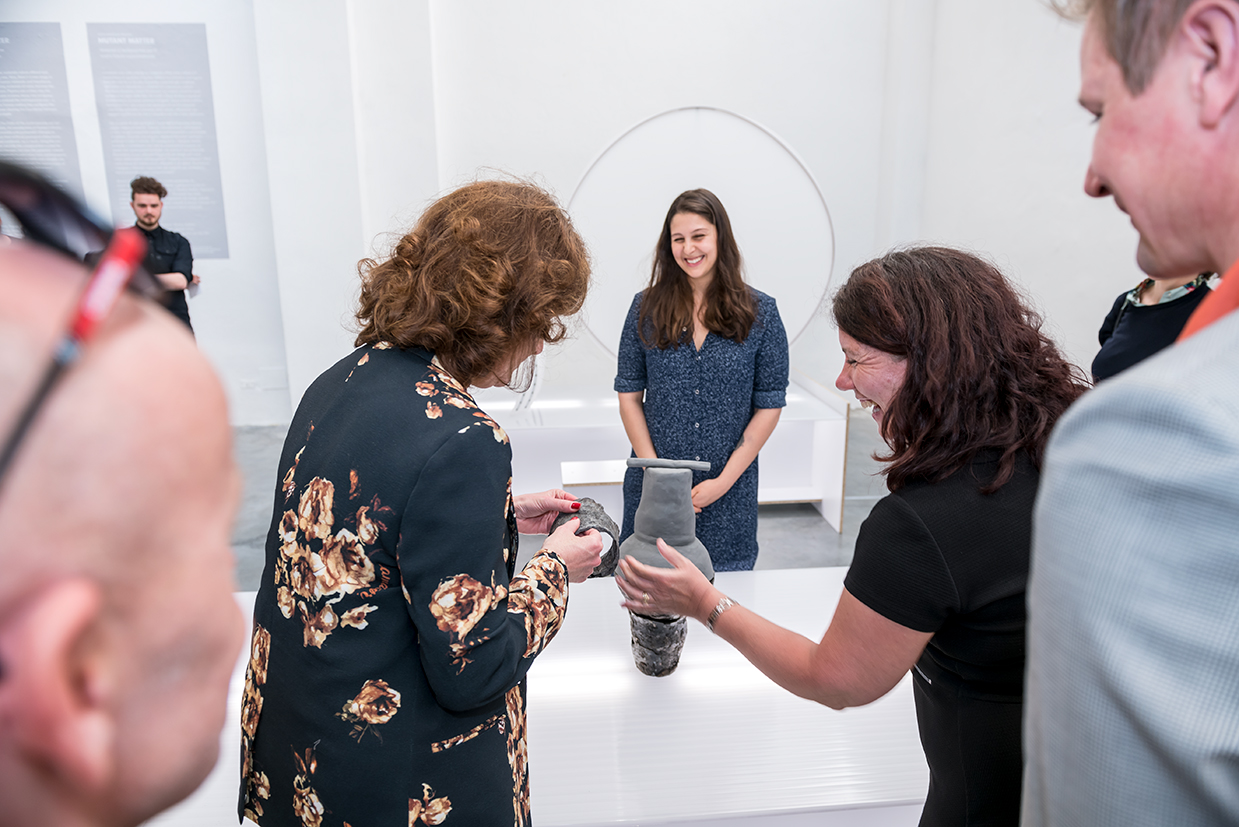 Shahar Livne - Metamorphism: Yulem
health
At Ventura Future, the exhibition Health & Happiness focused entirely on the future of our health and medical care. In the exhibition, designers Johan Viladrich, Nienke Helder, Gerjanne van Gink, Tamara Hoogeweegen, Alissa Rees, Rebekka Evita Strenk and Aurore Brard present projects and designs varying from practical applications for patients to more reflective studies into wellbeing.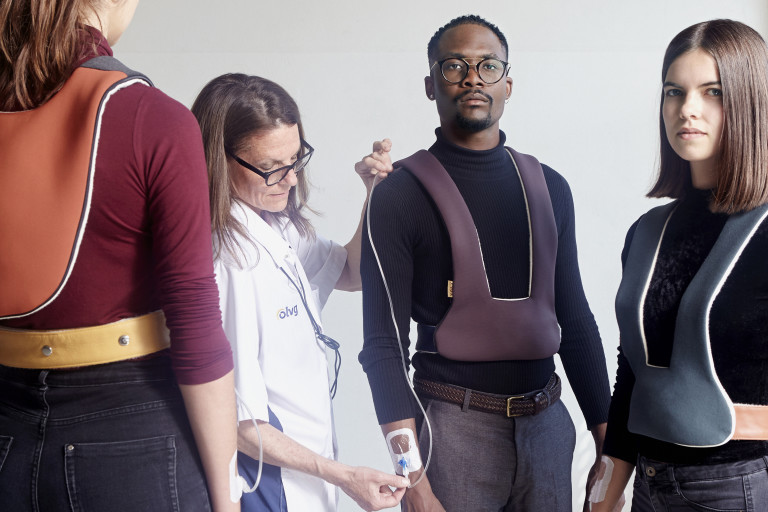 Alissa Rees - IV-Walk (a portable IV-Pole)
craft and craftsmanship
Craft and craftsmanship were given attention at the Crafts Council Nederland and Masterly. The Dutch in Milano. The Crafts Council Nederland organized a workshop in their presentation space for Emma Wessels, Gino Anthonisse and Christa van der Meer and Italian designers Sara Ricciardi, Astrid Luglio and Agustina Bottoni. They were given a lesson in the technique of macramé from an Italian master.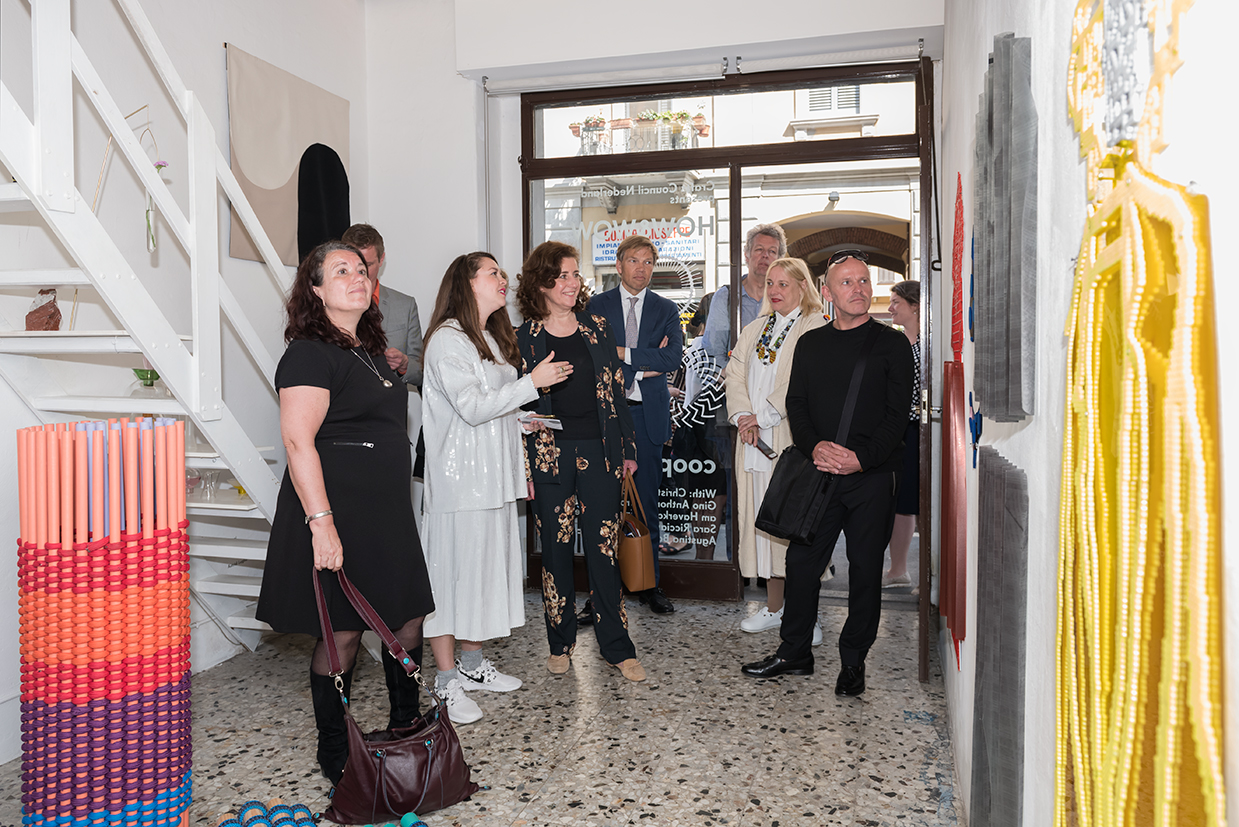 Crafts Council Nederland - HOW&WOW - cooperazione!
experiment & research
Experiment and research were highlighted by Dutch Invertuals, Better Known As, BELéN and the KABK. At the performative presentation Ready, Set, Go! by collective Better Known As, visitors could not only view the work, but also experience the process of creating the image.

Download the brochure here with more information about the 11 presentations in Milan that were supported by the Fund, with a short introduction by art and design theorist Louise Schouwenberg.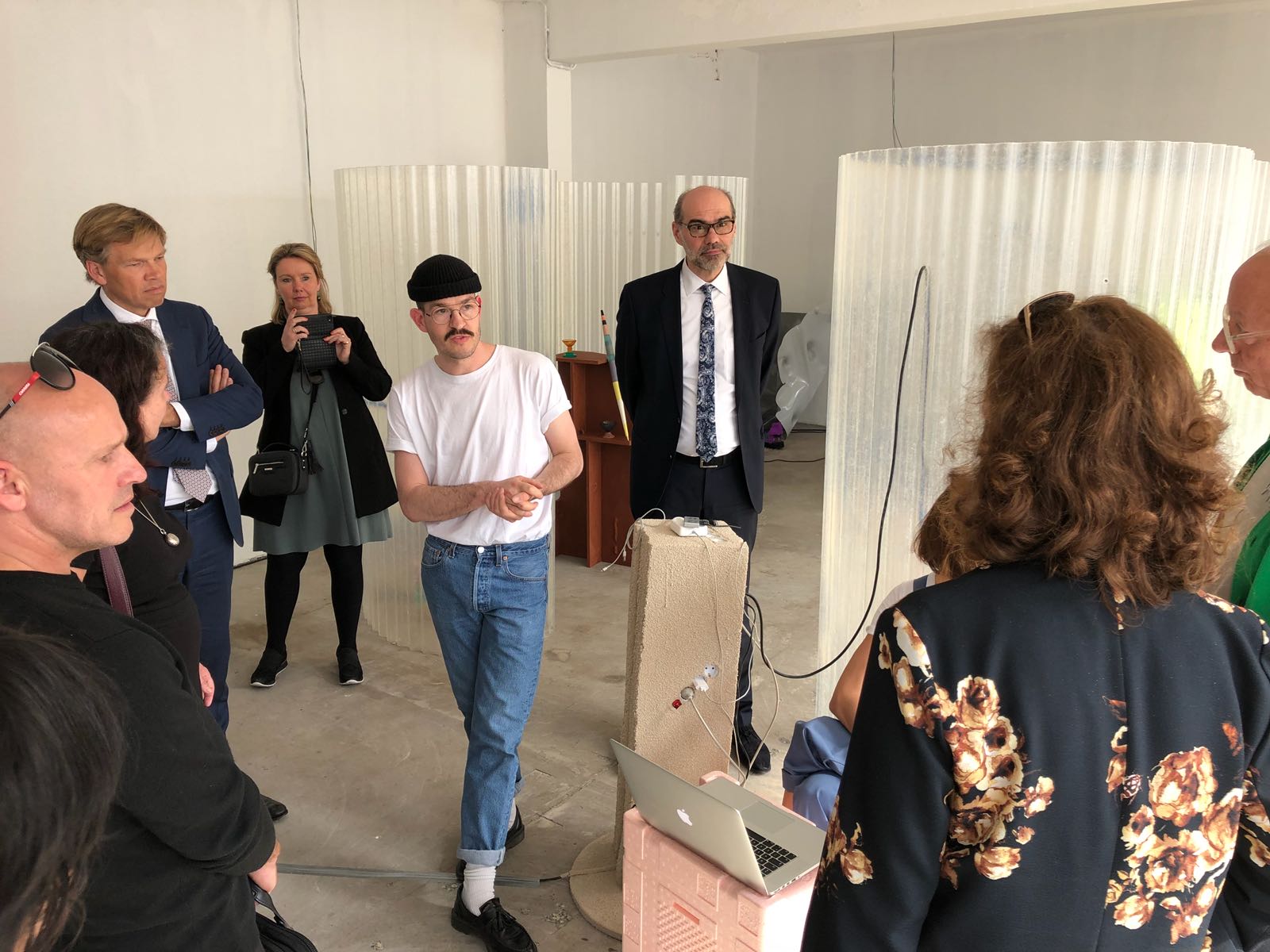 Better Known As - Ready, Set, Go!
Download the brochure about the 11 presentations in Milan here.

Photo's: Ilco Kemmere & Stimuleringsfonds Creatieve Industrie