Intermediate Status Temporary Procedure for International Collaboration
26 November 2020

Since 15 July 2020, the Creative Industries Fund NL has been working with a Temporary Procedure for International Collaboration (TPIS) to support project applications that focus on international collaboration. This procedure was organized as an alternative to the Internationalization grant programme and the Vouchers procedure for Presentations Abroad, both of which were put on hold because of COVID-19.
By means of the
Temporary Procedure for International Collaboration
, the Fund is supporting projects that provide a substantive contribution to the development, profiling and reinforcement of the international position of the contemporary Dutch creative industry. Since July, 23 applications have been supported under TPIS for a total sum of €363,797. Applications may be submitted on a continuous basis until 30 November 2020. Below are a few examples of projects that have been supported:
4DSOUND – Grove
'Grove' is an immersive audiovisual and sculptural installation, and is a collaboration between 4DSOUND, Salvador Breed (NL), Philip Beesley (CA), Living Architecture Systems Group (CA) and W+N Studio (UK). The project is in the research phase, and is focused on the development of new technologies such as kinetic architecture, 3D-printed speakers and interactive software. Grove combines film, audio and sculpture in the form of an installation that depicts the future of architecture. The work will premiere at the Venice Architecture Biennale.
RNDR – Untold Stories
'Untold Stories' is an interactive media platform that shows unknown stories and scenes from international films and documentaries that were never finished due to circumstances of powerlessness. By means of Artificial Intelligence (AI), the visitor can take control of the director's chair, change the narrative and edit an infinite number of versions. This project is a collaboration between design studio RNDR (NL), film-technology developer in the field of AI and machine learning KASPAR (DK) and mixed-reality studio Makropol (DK). With this project, the team aims to stimulate discussion on ethical issues concerning new technologies: can machines be used as storytellers and express our personal stories?
Stichting Creative Coding Utrecht – On The Fly
The Dutch live-coding scene has grown significantly in recent years and is characterized by the various applications within the music industry, performing arts, graphic design and game culture. With the project 'On The Fly', Creative Coding Utrecht wants to capture this diversity as keenly as possible and map out the community of Dutch makers. As a result, the Dutch field can be made more accessible for foreign partners and linked to the issues of the European collaboration project. International partners in the consortium include ZKM (Karlsruhe), Hangar (Barcelona) and Ljudmila (Slovenia).
Maryam Kordbacheh – Draping Poetry
(photo above)
'Draping Poetry' concentrates on material and form research from a conceptual and philosophical perspective on the design process. Kordbacheh studies and questions the fundamental aspects of design and investigates items of clothing that go beyond their material meaning. 'Draping Poetry' will result in a contemporary, conceptual and experimental art installation, in which Kordbacheh will highlight the results of the material and form studies and emphasize the process of design. Kordbacheh wants to exhibit her work in Japan and the Netherlands through photography and film. In addition, Kordbacheh is developing a physical publication. To do this, she is carrying out a focused search for sustainable international connections.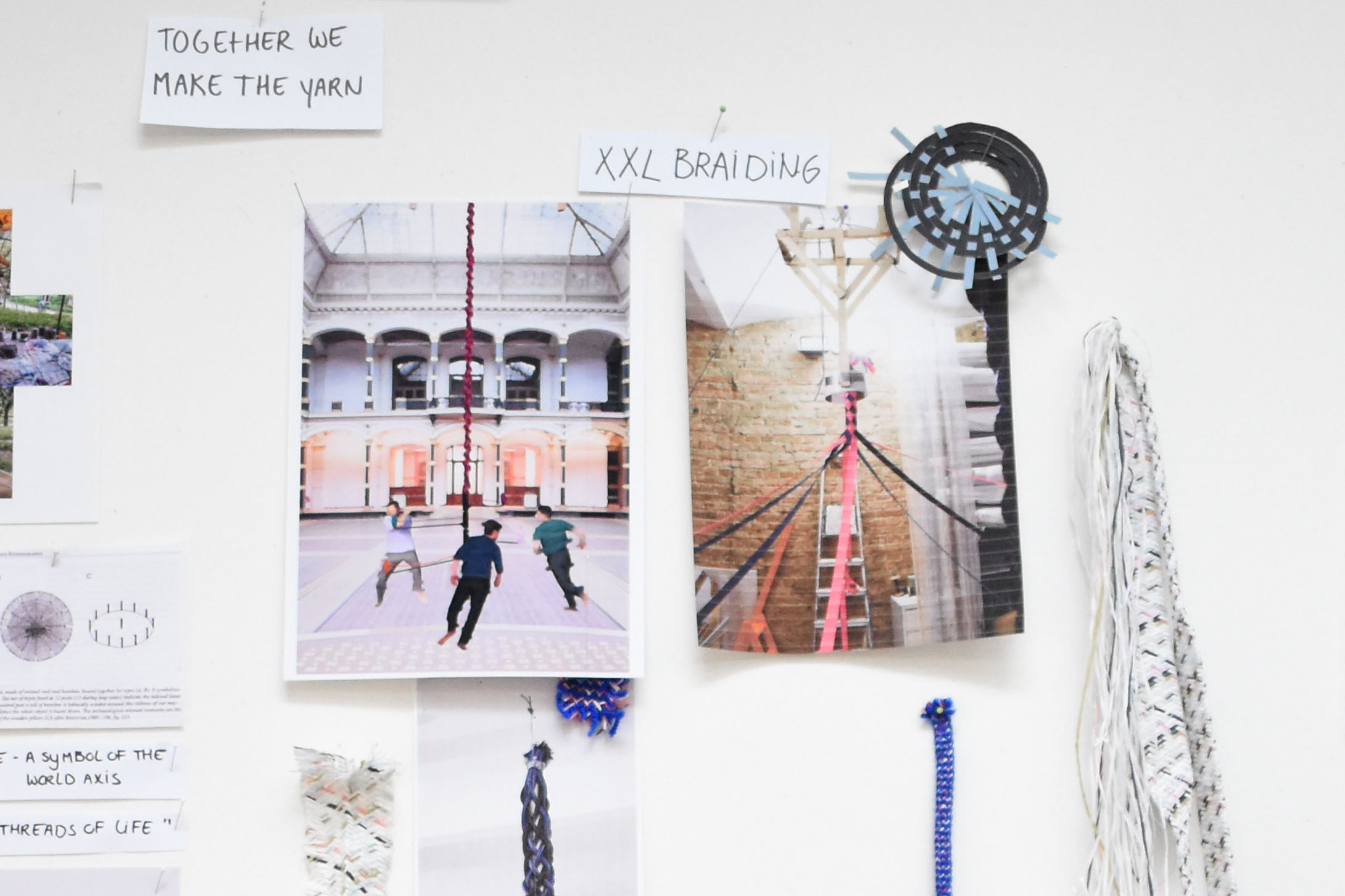 Jongeriuslab – A Woven Cosmos, Spinning a yarn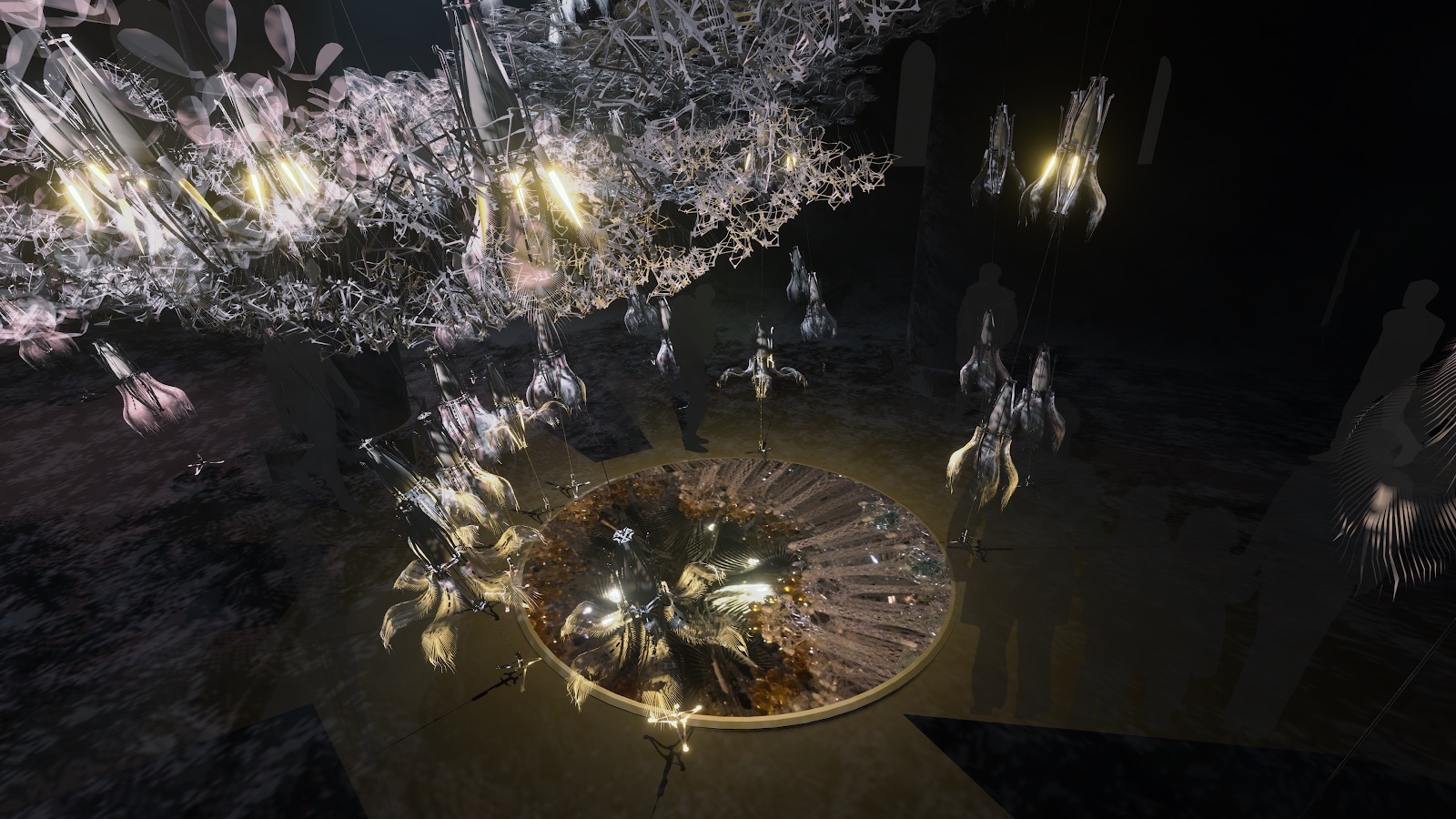 4DSOUND – Grove
procedure
The projects that are eligible for the Temporary Procedure for International Collaboration must focus on new forms of international collaboration in response to a specific question or assignment abroad. The applicant is a Dutch design party working together with one or more international partners. A project can last a maximum of six months. Applications are processed in order of receipt.

2021
In January 2021, the Temporary Procedure for International Collaboration will continue and the available budget will be announced.