Interest-free loans from Fonds Kwadraat
6 August 2018

Creative Industries Fund NL has been working with Fonds Kwadraat since 2014. The Fund provides grants for creatives, while Fonds Kwadraat issues interest-free loans to artists and designers. The cooperation between the two funds means there are financial possibilities for designers.
The aim of this collaboration is to enable makers and designers to continue their professionalization and elevate their entrepreneurial skills.
when can I request a loan?
A designer/maker cannot approach a bank for the (extra) funding of a project, certainly when this involves a relatively small amount. Designers are, however, able to approach Fonds Kwadraat, which has been successfully providing interest-free loans of up to €8,000 for more than 45 years.
An interest-free loan from Fonds Kwadraat can be requested for many different purposes, such as the development and realization of a design or idea, an exhibition or presentation in the Netherlands or abroad, participation in a fair such as the Salone del Mobile in Milan, a publication, or equipment that is needed to create new work.
Made to Mend
Designer Heleen Klopper is investing in her
Made to Mend project
(in Dutch only) for which she already received a grant from the Fund. With this positive evaluation in hand she could arrange an interest-free loan with Fonds Kwadraat, for a component of her proposal that was not eligible for subsidy. The loan agreement was concluded immediately, as a review by Fonds Kwadraat's committee is unnecessary if there is already a positive evaluation from Creative Industries Fund NL. Klopper will repay the loan by means of automatic monthly payments over the next three years.
'With the loan from Fonds Kwadraat I'm funding the initial production run. I'll be using it to pay the tailors.'
When asked why the loan, in addition to the grant, was important to her, Heleen answered: 'Made to Mend will be shown at Dutch Design Week in Eindhoven and during the Engaged Art Fair at De Balie in Amsterdam, where I'll be presenting a jacket and a bag. With the loan from Fonds Kwadraat I'm funding the initial production run. I'll be using it to pay the tailors.'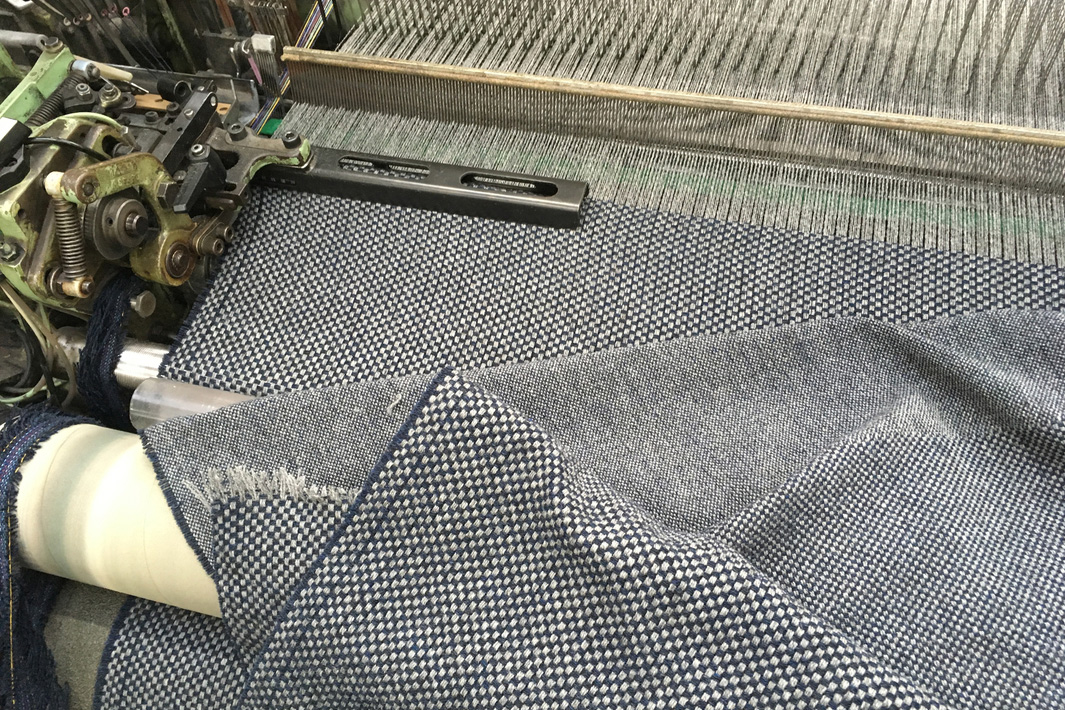 Made to Mend is a collection of basic garments, made from a woven textile with integrated repair possibilities that bear traditional darning and mending in mind. The guiding principle for these garments is that they are easy to maintain and repair.
funding mix
Makers and designers who receive a positive evaluation from Creative Industries Fund NL can arrange an interest-free loan at any point. The loan can be requested for:

components of proposals supported Creative Industries Fund NL that are not eligible for grants or as extra funding alongside the amount awarded by the Fund;
projects that have received a positive assessment from the Fund, but because of a lack of Fund resources are not (or only partially) eligible for a grant;
the follow-up to a plan or project that has been positively evaluated by the Fund within the last 12 months.
If a grant has been awarded by the Fund up to 12 months prior to a loan application, then there is no need for Fonds Kwadraat's committee to evaluate the project plan: the loan can be issued immediately. And designers who received a grant from the Fund more than a year ago, or who have not applied for or received a grant, can still apply to Fonds Kwadraat for a loan, subject to evaluation by a committee.
practical information
An interest-free loan from Fonds Kwadraat can be separate or complementary to a grant, crowd-funding, sponsoring or a combination thereof. The loan is between €500 and €8,000. The repayment is by monthly instalments over a maximum of three years. For a loan of more than €5,000 a guarantee is required. Examples of projects that Fonds Kwadraat has funded can be found
here
(in Dutch only, but with plenty of visual content).
Do you want to apply for a loan directly, without it being tied to a grant? There are five application rounds per year. The next deadline is 9 September 2017.
For further information visit the
website
of Fonds Kwadraat or contact Francine Mendelaar: T +31 (0)20 6255112 / E
[email protected]
.