Here is… Studio Knetterijs
2 October 2019They work as a group and each one has a great passion for illustration. Studio Knetterijs consists of Douwe Dijkstra, Tsjisse Talsma, Megan de Vos, Jan Hamstra, Senne Trip, Jaime Jacob, Maarten Huizing and Kalle Wolters. As a collective, they have existed since 2016. Everyone works on their own assignments, but there is also a joint project: a series of zines. Last year, they received an talent development grant from the Creative Industries Fund NL; quite a complicated situation when there are eight of them, but above all a great opportunity to take further steps.
Measuring yourself against others can create uncertainty, but it actually had a positive effect on the members of Studio Knetterijs. They know each other from the Minerva Academy in Groningen, where they already formed a close-knit group and were able to develop quickly because they were constantly learning from each other. 'We didn't want to lose that; that's why we formed a collective after leaving the academy. Nowadays everyone is comfortable in his or her own style, but it is still very valuable to be able to share your work directly with other designers and to receive feedback. It also helps that you have different specialities within the group, which you can call upon if something doesn't work out.
individual and collective
All eight of them work on individual commissions for The New York Times, Nautilus, Anorak Magazine, Uitgeverij Prometheus, De Volkskrant, De Correspondent, Airbnb, Campina Friesland, Eurosonic Noorderslag, the Province of Groningen, the Province of Drenthe and the Poëziepaleis, among others. As a collective they make zines, a series of small publications, each with a different theme. This project was also the reason to apply for a subsidy from the Creative Industries Fund NL. 'In this way, we wanted to fulfil our ambition to realize more self-initiated projects. In the past, we have carried out smaller projects in a similar way on our own initiative, but by means of the grant we were able to realize ideas on a larger scale.' Because they are such a large group, it was necessary to make clear agreements about the division of tasks. But it succeeded. 'The fact that we were able to carry out several projects as a group worked well. Within each project, everyone has their own role and is given the opportunity to add something visually to the project. The zines are really a collection of everyone's unique interpretation of the subject.'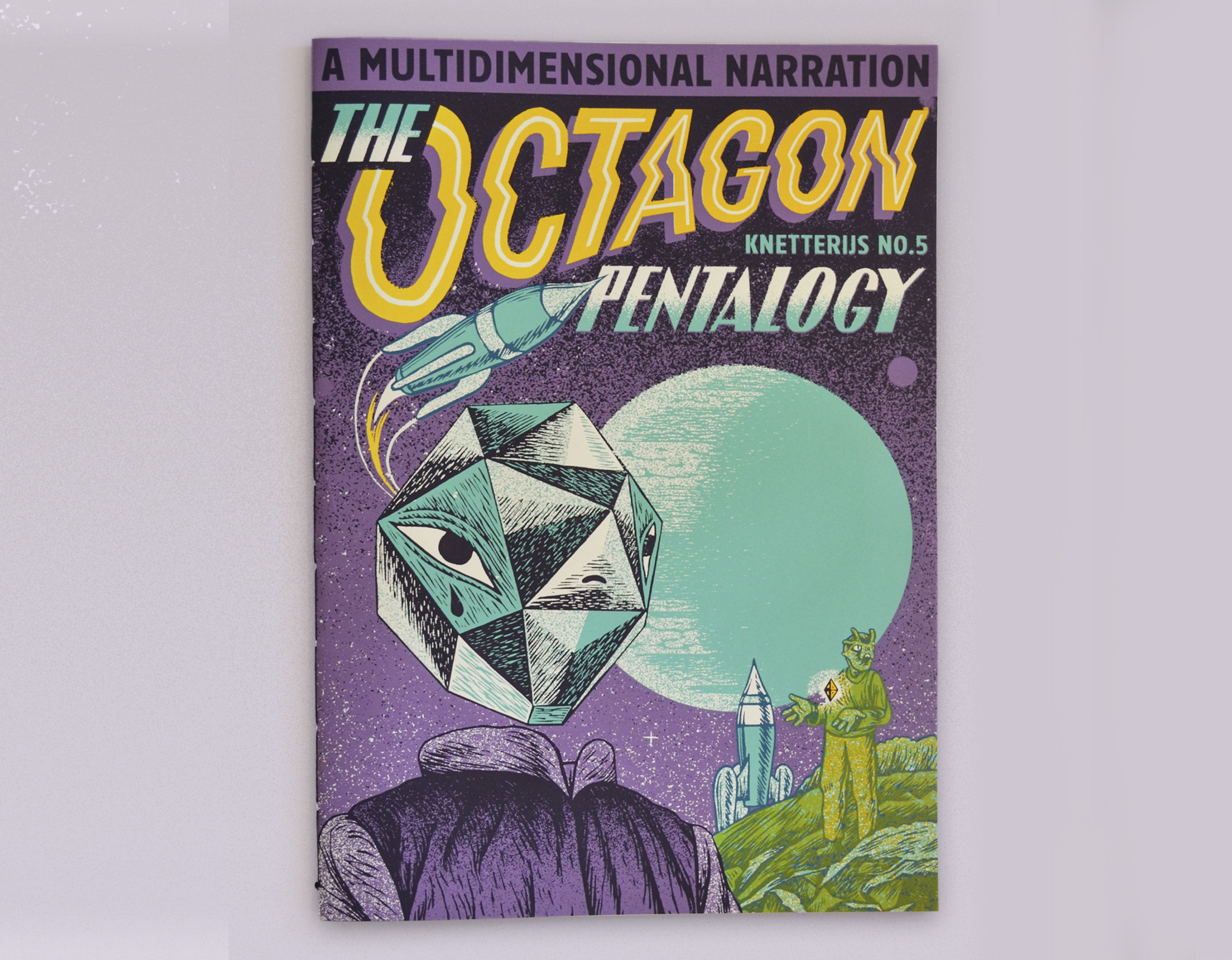 image and sound
The third zine in a series of three is 'The Octagon Pentalogy'. This zine with sci-fi as a theme, consists of five audio recordings, each of which gives a different meaning to the illustrations in the hand-bound, five-colour hand-printed edition. 'Every spread in this zine is made by another illustrator and together they hint at a story. However, it is only possible to construe a clear narrative from the story when listening to one of the five different audio tracks that we recorded.'
In the past year, the zine has been given a central function within the collective in the way they work together. The form, printing and way of working together have changed per edition. Projects could be tackled on a larger scale, simply because there was more financial scope, thanks to the talent development grant. There has been experimentation with new media and materials, and design processes have been streamlined. By setting the bar high, the members of Studio Knetterijs challenge themselves to continue making innovative zines in the future as well. 'We want to continue to work as a group on joint projects in which everyone's visual language comes together in a coherent project. We will carry on making plans in the future to go on working on projects in which printing technology, experimentation and collaboration play a central role.'

Curious about The Octagon Pentalogy? During Dutch Design Week, visitors to 'The Scene is Here' in MU can discover the most recent Studio Knetterijs zine. The members of Studio Knetterijs are also present to enter into a dialogue with the visitors about the project.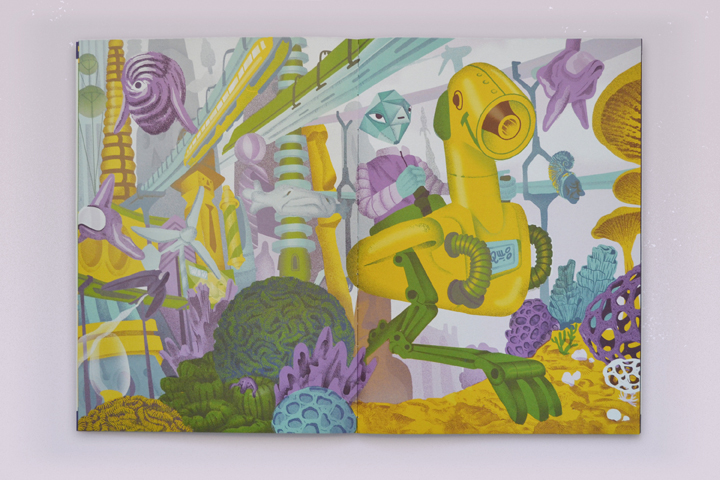 platform Talent
You can find more information about the Creative Industries Fund NL's Talent Development grants here. Are you curious about all the people who have received support through the Talent Development Grant Programme in recent years? Platform Talent provides an overview of all the supported designers and makers.