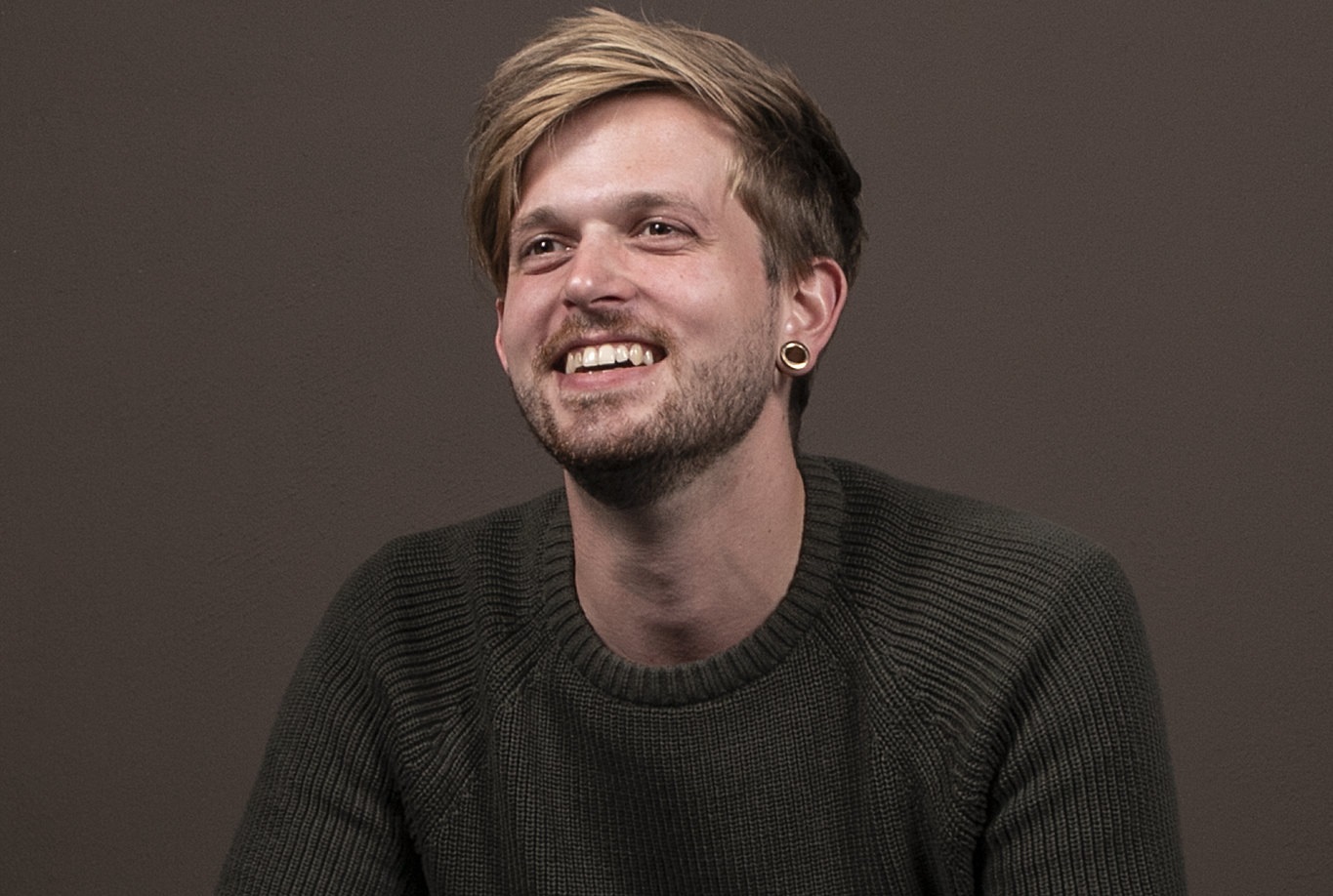 9 October 2019Bernhard Lenger sees it as his task to create change, even if only on a small scale. In 2016, he graduated from the Design Academy Eindhoven with the project 'This is Ecocide'. The impact was considerable. Although it is not easy, he decided to set up social design projects outside the walls of the academy as well. In 2018, he founded the We Are Foundation, in order to bridge the gap between designers and decision-makers and stimulate collaboration. The talent development grant he received last year from the Creative Industries Fund NL also helped him to take steps in this direction.
'We design impact for stories that need to be heard', it says on his website. The expectations of this impact are often high, says Bernhard Lenger, who comes from Austria. 'However, impact can be significant and earth-shattering, but also very small. And that is no less valuable. In my opinion, inspiring one or two people is already a very noble effect. Recently I gave a workshop in special-needs education. In that situation, you have direct contact with the participants, and the impact is very visible. That was much less the case with This is Ecocide. I wanted the project to draw attention to the strange fact that there is no international legislation against serious destruction of our ecosystem. Although it had a very considerable impact in terms of numbers, the degree differed enormously and was not very tangible to me.'
recognition
In addition to raising awareness, he also wants to connect and activate people with his projects. After all, the social problems we face can only be tackled together. He focuses mainly on NGOs, activists and politicians, both locally and internationally. As to whether he should become a politician himself in order to be able to exert even more direct influence, he is very clear. 'Politics is about people; I don't want to place myself centre stage and my own story is not what concerns me, either. I would like to work with politicians, but seen from their point of view, that is quite a step. As part of the 'Green New Deal for Europe', I am currently working with a group of young policymakers; they see the added value of a collaboration and made contact themselves after they had seen my work at the Dutch Design Week last year. I am helping them to present a policy document in an impact system and to tell the story to a larger audience. 'It's very interesting, and I'm very excited about many of the innovative ideas in the piece.'
The fact that it is possible to address the right people and parties outside the design world, and to be taken seriously, inspires confidence. If you've just come from the academy, there's quite a bit of insecurity. I wondered if I wasn't dreaming too much with my projects and if I was on the right track. The confirmation that I am is also borne out by the fact that I was selected for VPRO's TV programme 'De toekomstbouwers' (The future builders). It's very exciting and it gives me energy, although of course it's a bit weird to determine who's the best builder for the future. Every effort to make the world a better place is to be applauded.' In any case, Bernhard hopes that the effect of his nomination will be to inspire other young social designers to continue to set up projects, just like him, with the aim of making a social impact, even if the road to a stable practice, including financially, is perhaps a little longer.
professionalizing
He was able to strengthen his own practice last year thanks to a talent development grant from the Creative Industries Fund NL. 'I had quite a few steps to take, but the first time I applied for the grant, I missed out. So I thought very carefully about what I wanted to do with the grant; I hadn't been specific enough about this in my first application. In addition, I looked closely at how I could best describe my work and went through my application with someone from outside the creative industry. That helps to refine the application; because you are so familiar with your own work and your own story, it is actually very difficult to see which points are not clear.'
The grant gave Bernhard room to develop a way of getting off to a good start with the extensive projects concerning complex issues. He investigated how best to explain his work to parties who do not speak 'design language', made many new contacts, formed the bases for new collaborations and was given space to develop new concepts for his own practice, but also for the We Are Foundation design collective, which he initiated. He will present the results of the latter at the upcoming Dutch Design Week in the exhibition 'we are social impact'. Five fields have been formulated in which the collective sees a role for design and in which various actions are being undertaken: Systems of Governance, Culture of Information, Civic Society, Ethics of Technology and Justice in the Anthropocene. For instance, they show an ongoing field research study into the impact of Nicaraguan sugar plantations on people and the environment, they demonstrate the effect of workshops on improving special-needs education through the use of design thinking and design research, and they write letters to all newly elected members of the European Parliament to congratulate them on their new position and to express their confidence, but with a view to creating a stronger Europe, they also underline that the MEPS will be the designers of Europe for the coming five years.

As part of 'The Scene is Here', an exhibition and performance programme for all designers supported by the Fund in 2019 through the Talent Development Grant Programme, visitors can contribute to the letters to the MEPs in a mobile post office in MU during Dutch Design Week.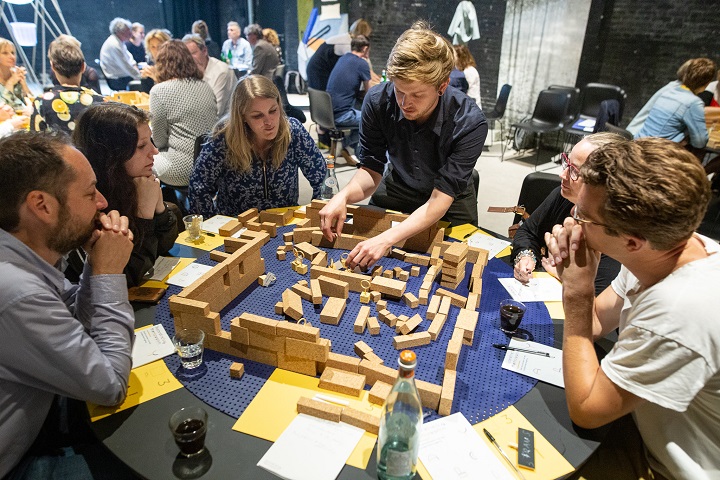 Workshop design thinking and design research, 2019
Platform Talent
You can find more information about the Creative Industries Fund NL's Talent Development grants here. Are you curious about all the people who have received support through the Talent Development Grant Programme in recent years? Platform Talent provides an overview of all the supported designers and makers.
Portret Bernhard Lenger: Anne Lucassen