Grants awarded second round Festivals
13 December 2017

In the second round of 2017, 11 programmes received grants within the Festivals grant programme. These festivals, with locations ranging from Maastricht to The Hague and Eindhoven, receive their contribution for their inspiring programming in the fields of architecture, design or digital culture. The contributions together represent a value of € 284,243 and vary from € 8,000 to € 50,000 per festival.
The advisory committee made the selection on the basis of the quality of the plans and the extent to which the festival occupies a valuable or distinctive position in the existing assortment. Grants were awarded to the programmes that provide form and content in the most appealing way to relevant developments in the fields of architecture, design and digital culture.
The festivals now receiving a contribution are:

Playful Arts Festival: (T)Here & Now, 's-Hertogenbosch

Festival Multiple Journalism: Innovatieve Storytelling, Amsterdam

Haperende Mens Festival 2018, Rotterdam / Amsterdam

TEC ART Rotterdam 2018

Rewire 2018, The Hague

Tech & Play Kids Festival, Eindhoven

ROBOT LOVE Eindhoven 2018

Tilburg Architectuur Film Festival (TIAFF)

Rotterdamse Dakendagen 2018

Festival Designkwartier, The Hague

Fashion My Religion!, Maastricht

We have singled out a number of the festivals receiving grants below:
Robot Love
From 15 September to 2 December 2018 the festival
Robot Love
will take place at various locations in Eindhoven. Robot Love focuses on a humanistic approach to technology and examines our relationship with artificial intelligence by asking the question: can we share love with robots?
The committee calls the subject of artificial intelligence relevant and is enthusiastic about the organization's chosen optimistic approach. The committee expects the festival to appeal to a broad public. They also mention strong programming, which involves good makers and allows room for critical debate.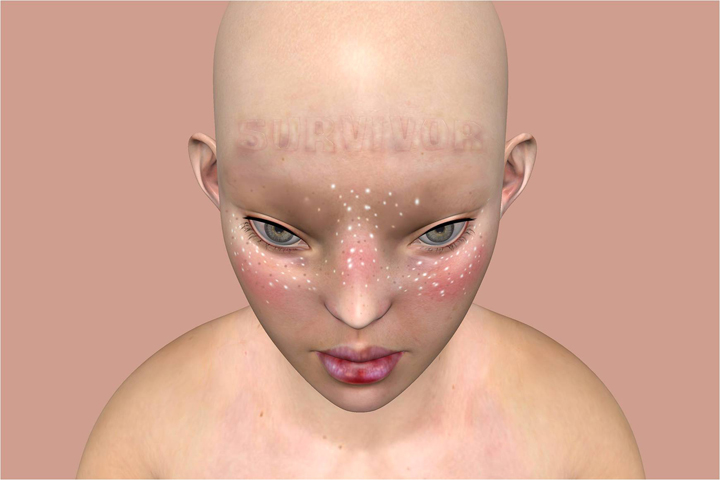 ROBOT LOVE Eindhoven 2018
De Dakendagen
From 1 to 3 June 2018 the festival De Dakendagen (The Roof Days) takes place in Rotterdam. The festival investigates the possibilities for using roofs and the potential of the roof landscape in Rotterdam to contribute to a future-proof city. Partners are architectural institutions in Rotterdam such as AIR, IABR and ZigZagCity. In addition, De Dakendagen collaborates with others, including social organizations, housing corporations and various commercial companies. The committee calls it a festival that succeeds in opening up an invisible part of the city to a broad public in an accessible way. The committee appreciates the way in which the organization manages to involve the public in spatial developments in a different way.

Haperende Mens
The third festival by the Haperende Mens foundation takes place on 12-13-14 January 2018. Haperende Mens 3 (working title) is a three-day multidisciplinary festival in Rotterdam (V2_ and WORM) and Amsterdam (OCCII) with digital culture (net-art, games, media installations) and music (electronic, noise, industrial, drone, psych, experimental), film, media and installation art, performance, dance and debate. The festival is a search for the possibility to lose yourself in this 'shapeable' society, where almost every moment is illustrated and the highest priority is given to ensuring certainties. Where can the deep, intense experience be found that rises above regulated existence? The committee finds the point of departure, the research questions and the theme of the sacred interesting. The committee is positive about the strongly thematic focus, which adds clear value to the festival.

all grants awarded
Take a look at the other projects receiving grants (Dutch only) within the Festivals grant programme.

new deadline
The closing dates for the Festivals grant programme in 2018 are: 1 February and 9 August. The total budget available for the coming year is more than € 900,000, divided over two rounds.

Photo above: REWIRE, The Hague