Festival Overview: Autumn 2017
22 September 2017

It's September and the festival season is open! With the Grant Programme for Festivals the Fund is supporting festivals in the realms of architecture, design and digital culture. 'As free spaces for experimentation and research, festivals play an important part in the development of these disciplines,' the programme's deputy secretary Marieke Ladru explains. 'Festivals also rouse interest in the design disciplines, often succeed in attracting target groups new and old in original ways, and propagate intriguing crossovers within and beyond the creative industries.'
This autumn the following festivals are on the agenda, with support from this
grant programme
:
TodaysArt 2017
An international festival for contemporary visual arts, technology, science and digital culture, TodaysArt is being held over the weekend of
22 and 23 September
around Het Nationale Toneel theatre in The Hague. Besides the club programme and panel discussions, the schedule includes a wide-ranging selection of national and international makers, performers and filmmakers: Gazelle Twin, HORDE, Midori Takada, Femke Herregraven, Tarik Barri, Dmitry Gelfland & Evelina Domnitch, Jonas Lund, Simone C Niquille and LP DUO.
website
Graphic Matters
The sixth edition of Graphic Matters is being held in Breda from
22 September to 22 October
. This year the festival focuses on revealing the social engagement of graphic designers. The programme includes a number of freely accessible interventions in public space alongside exhibitions and workshops that afford greater depth. The line-up includes graphic activist Klaus Staeck (DE), Wobby.club (NL), Jani Leinonen (FI), Tactical Magic (USA) and Ganzeer (EG).
website
Afrovibes
The Afrovibes Festival runs from
28 September to 9 October
at a range of venues in Amsterdam, Rotterdam, Utrecht and The Hague. Taking the theme 'Fragile Freedom', this arts festival brings contemporary theatre/dance productions and spoken word performances – complemented for the last three years by applied arts and design – from Africa to the Netherlands. The festival's curator Cathal McKee has devised a new 'design and creative arts' programmatic angle that focuses on exchange and interaction between artists and designers from the worlds of fashion, graphic design, illustration and theatre.
website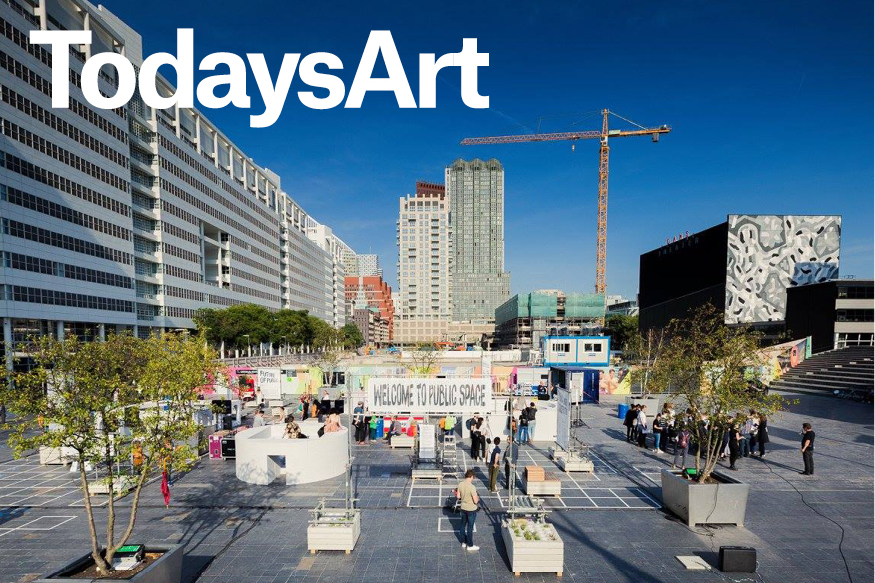 Today's Art Festival
PLAYGROUNDS
On 5 and 6 October you can visit the PLAYGROUNDS conference and festival at the Klokgebouw (Clock Building) in Eindhoven. A must for fans of animation, film and digital media, the PLAYGROUNDS programme includes a conference, exhibitions, performances, film screenings, workshops, masterclasses and an awards ceremony. website

Architecture Film Festival Rotterdam 2017
From 4 to 8 October, film-lovers can attend the ninth edition of Architecture Film Festival Rotterdam. The festival's main theme is 'City for Sale – The City as Investment Model', zooming in on the visible consequences of international flows of capital that wend their way into investments in real estate. website

ADE Sound Lab
Since 2015 the Amsterdam Dance Event (ADE) has been organizing a three-day programme about sound, art and technology under the title ADE Sound Lab, which this year runs from 18 to 22 October. The programme focuses on experimentation and innovation in the fields of sound, sound synthesis, and visualizations of light and sound. ADE Sound Lab encompasses lectures, workshops, audiovisual installations and performances. Thanks to the Open Call: ADE Sound Lab that was issued by the Fund in the spring, 12 designers have the opportunity to present their work. website

Cross Comix
Cross Comix Rotterdam, to be found at venues including the Rotterdamse Schouwburg theatre from 16 to 25 October, is a festival that showcases crossovers between comic strips and various other artistic disciplines. The crossovers being focused on in this edition involve the performing arts, literature, film, transmedia and visual art. The followings participants have already been announced: Aimée de Jongh, David Van Reybrouck, Fresku, Ilah, Jan Terlouw Junior, Judith Uytelinde, Mohammed Benzakour and Paul Faassen. website

ROBOT LOVE Living Lab (during DDW)
During the Dutch Design Week in Eindhoven from 21 to 29 October, Stichting Niet Normaal (the 'Not Normal Foundation') is organizing an event about the role of technology in relation to topical social themes. The content of the programme components dovetail with the eponymous exhibition that will be staged in Eindhoven in 2018. A test environment where human and robot can get acquainted in a loving way is being developed in collaboration with The Army of Love collective, the Universities of Technology in Delft, Eindhoven and Twente, FNV union, the Universities of Tilburg and Utrecht, and Summa College Eindhoven.
website

Impakt Festival
From 25 to 29 October you can visit the Impakt Festival 2017 in Utrecht. This year's theme is 'Haunted Machines & Wicked Problems', an analysis of our relationship with technology based on magic, myths and monsters: 'The more complex our technological landscape becomes, the more often we fall back on old notions in order to understand our relationships to systems and machines.' With its programme Impakt aims to demystify existing ideas and suggest ways in which magic and the mystical can be employed as metaphors in art, activism and a critical approach to technology. The organization is working with British curators Natalie Kane and Tobias Revell on the further development of the theme and programme. Confirmed speakers are Adam Curtis, Warren Ellis, Legacy Russell and Anab Jain. website

applications
The deadline for submitting proposals for the Grant Programme for Festivals second round is 4 October 2017.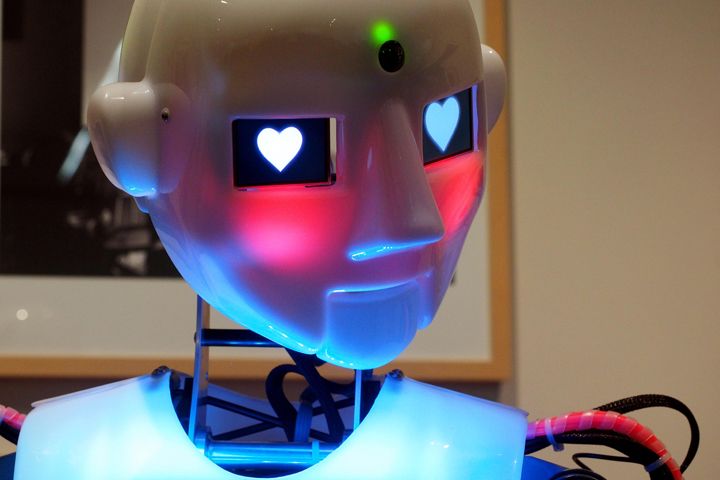 ROBOT LOVE Living Lab
Picture above: Graphic Matters