Digital Culture grants awarded in first round 2018: Blockchain is emerging
1 May 2018

The grants awarded in the first round of Digital Culture 2018 are now known. In total, 18 projects are receiving support. These projects include two proposals that focus on Blockchain technology. What do the submitters of these project proposals think of this technology? Is it a hype or is Blockchain going to change the creative industry for ever?
In the Fund's six year's existence, the grant programme for Digital Culture (formerly E-culture) has seen a diverse range of trends come along. Applications relating to Gamification, Virtual Reality, the Internet of Things, Google Glass, Big Data – sometimes a subject or technology seems to linger in the air. In order to keep the committee and the Fund staff up-to-date with new developments, the Fund organizes expert meetings with some regularity. In early 2018, we had discussions with experts, both for and against, about the usefulness or otherwise, the opportunities and the meaning of Blockchain technology for the creative industry. There is no simple answer to these questions, but one thing all the advisers agree on is that new media and new technologies like Blockchain bring new social design challenges.
Blockchain technology – a technology where controlled 'transactions' can be carried out between two or more parties without the intervention of an intermediary – covers a wide range of applications. This is perfectly illustrated by the two projects which employ a totally different approach:
prenuptial agreement
Designer Aiwen Yin explores the social potential of Blockchain in her project
'Poiexixx'
. Marriage represents the ultimate example here. Instead of defining relationships in laws and frameworks dictated by the state, Blockchain offers each individual the space to exercise control over every aspect of the union. Speculative or not, the possibility of this application raises fundamental questions – including within the committee – about the way we live and the disruptive function technology can have.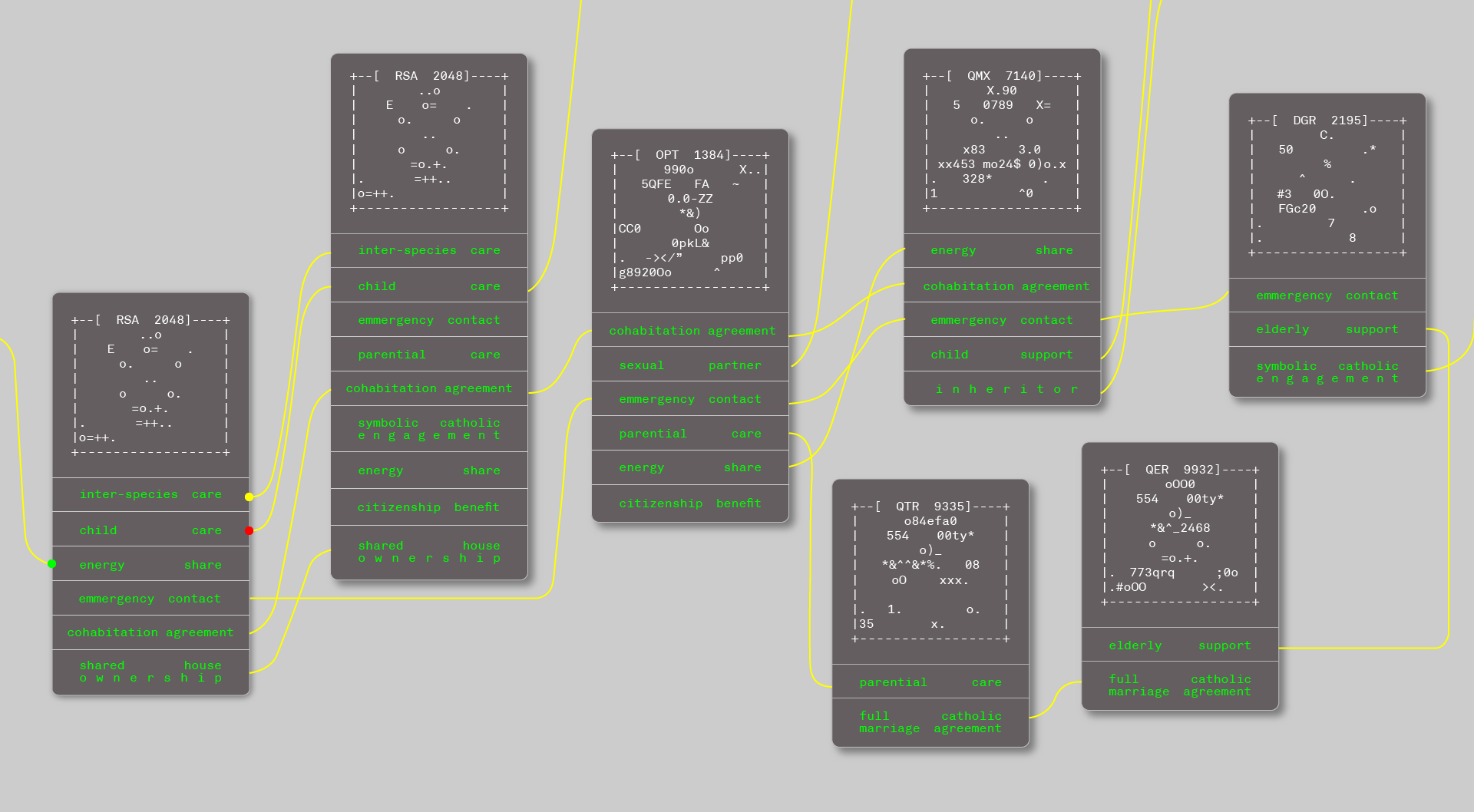 Poiexixx
new business models for creative makers
Less philosophical, but all the more practical for that is the research carried out by Max Peeperkorn into new business models for makers in the creative industry. Peeperkorn observes that makers in the creative sector often still work for very low rates, or even for nothing. In collaboration with Jennifer Kanary Nikolov(a) he aims to bring about a change in this situation – utilizing Blockchain technology – by fixing the value of a creative contribution for a longer period of time. For example, makers who provide creative input to the development of a new product or studio receive a payment from the commissioning client in the intended system in the form of a royalty or dividend in a blockchain. This way, the client can pay the maker for the service provided at a later date, if the product or end result is successful.

Here you can see a complete overview (in Dutch) of all grants awarded in the first round of Digital Culture 2018.

The next deadlines of the Grant Programme for Digital Culture is 9 May and 8 August 2018.

Photo above: Coded Matter(s), FIBER