Annual Report 2017: 6x the power of design
3 April 2018

Today the Creative Industries Fund NL publishes its annual report 2017. In 2017 the Fund awarded 11.3 million euro in grants to designers, cultural organizations and festivals. In this way, the Fund enabled them to make a contribution to a more beautiful, better and more sustainable world. In six video portraits, the Fund makes the power of design tangible.
SEE THE DIGITAL ANNUAL REPORT 2017 HERE
NB: The full version of the annual report is only available for desktop and tablet. Mobile users are automatically redirected to the mobile version with a summary in the form of a series of videos.
Syb Groeneveld, executive director:
'In a series of video portraits, we look back at the policy period's fruitful first year. Six projects can be seen that stand out not only because of their substantive and artistic quality but also their social consensus, audience reach and professionalism. These designers, makers, talents and organizations demonstrate in a convincing way what cultural subsidy can generate. With their originality and perseverance, they interpret in their own way the relevance of culture in our society.'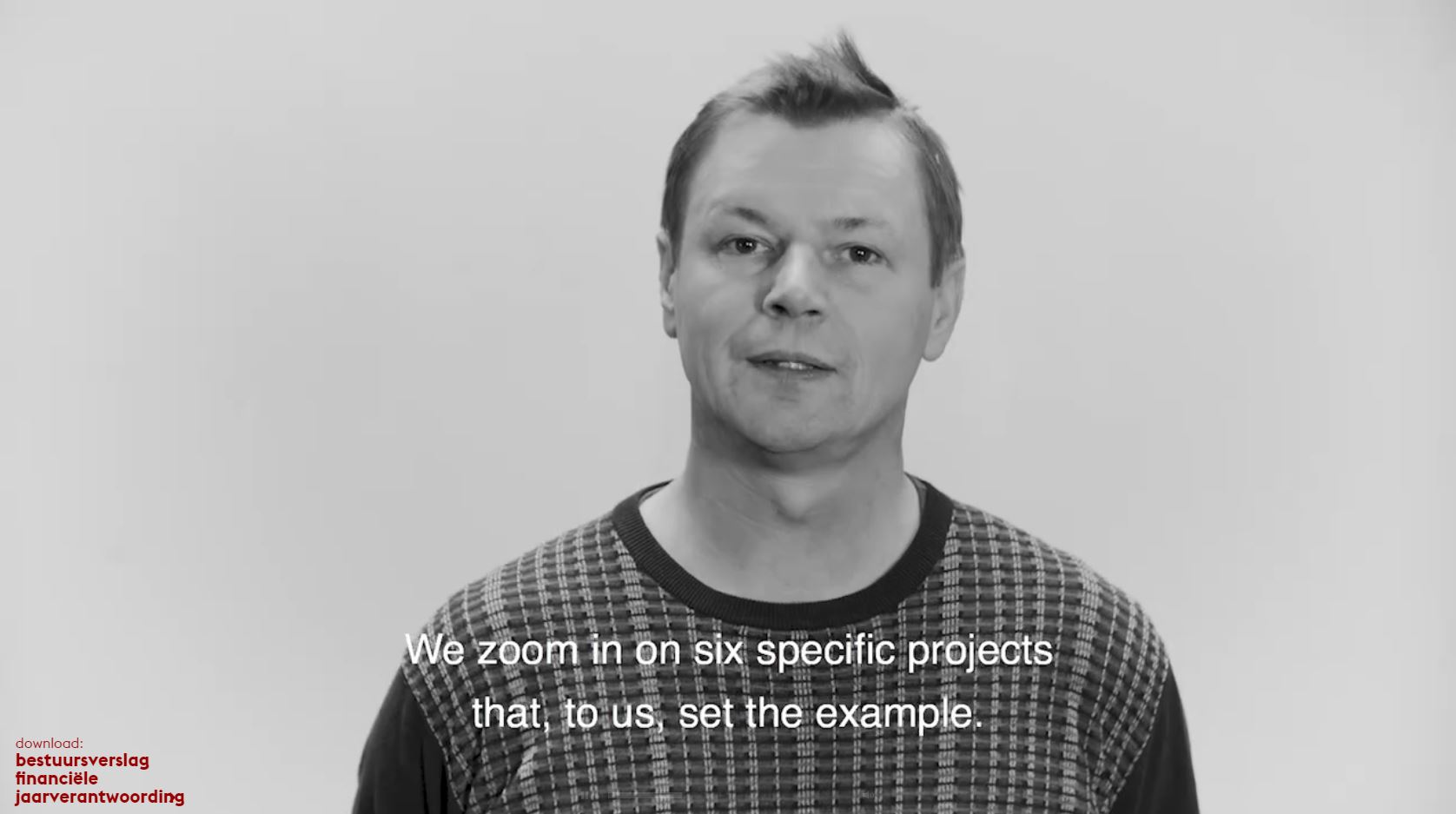 deepening the professional practice & social relevance
In 2017 the Fund awarded grants to 441 projects by designers and supported the programmes of 79 cultural organizations and festivals. By supporting experiment, research, production and presentation in and between the disciplines of design, architecture and digital culture, the Fund made a substantial contribution in 2017 to the quality of the professional design practice. In addition, the Fund stimulated the deployment of design power when working on topical social issues such as the energy transition, education, healthcare, the environment and climate change. Designers are in an unrivalled position to introduce new ways of working and to realize broadly supported mindsets.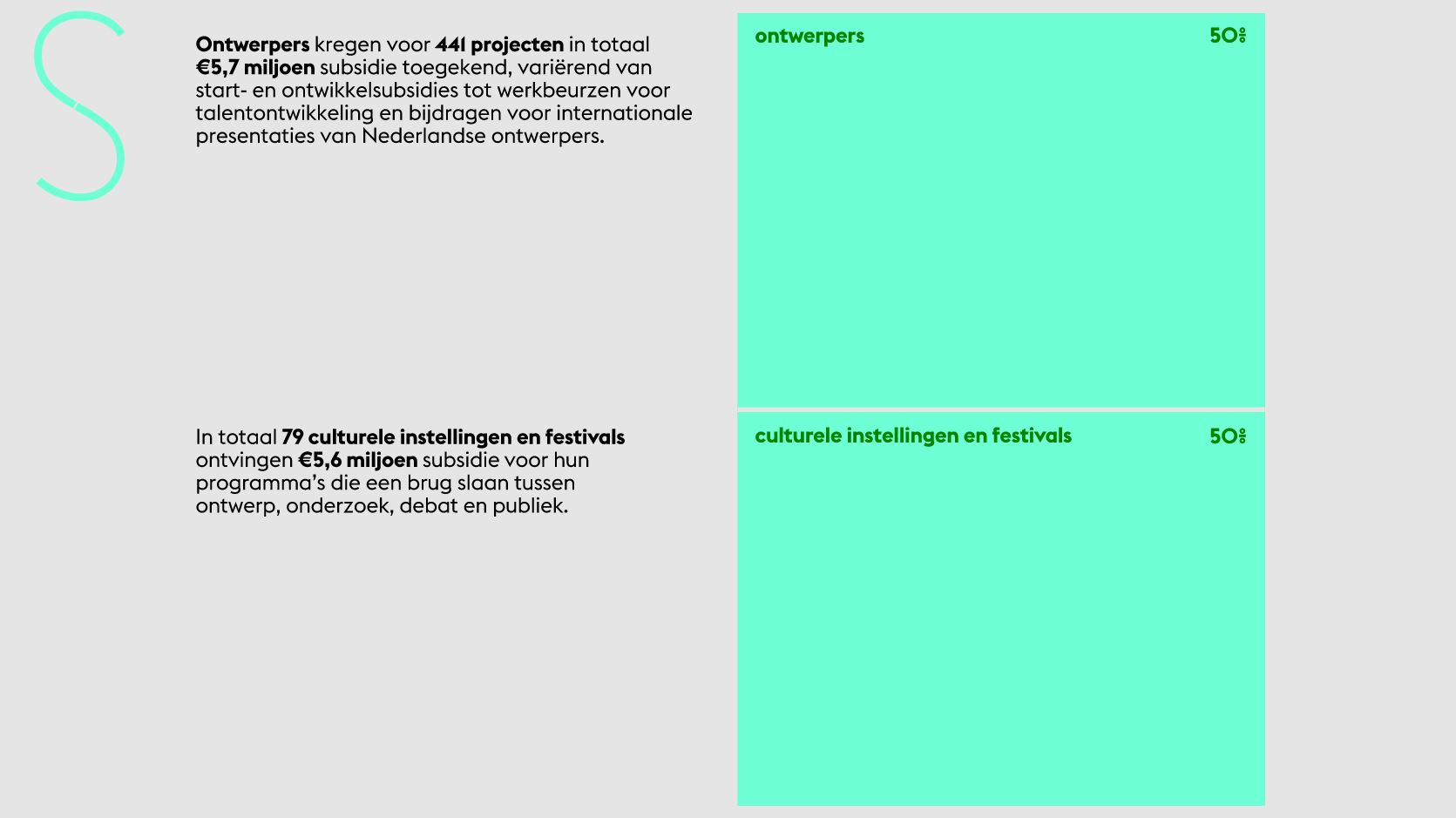 infographics & video portraits
By means of animated infographics, the digital annual report provides a view of the available budget's distribution and the results achieved. The review also shows the stories behind the figures in short videos. It is, after all, the individual designers, collectives and organizations that define the diversity, originality and relevance of the design disciplines. We hear from bio-artist Jalila Essaïdi, programmer Felipe Ignacio together with pianist Anne Veinberg, director of Fort Pannerden Eric Creemers, fashion designer Barbara Langendijk and jewellery designer Noon Passama, director of the Textiellab Errol van de Werdt and Eva Pfannes from Ooze Architects.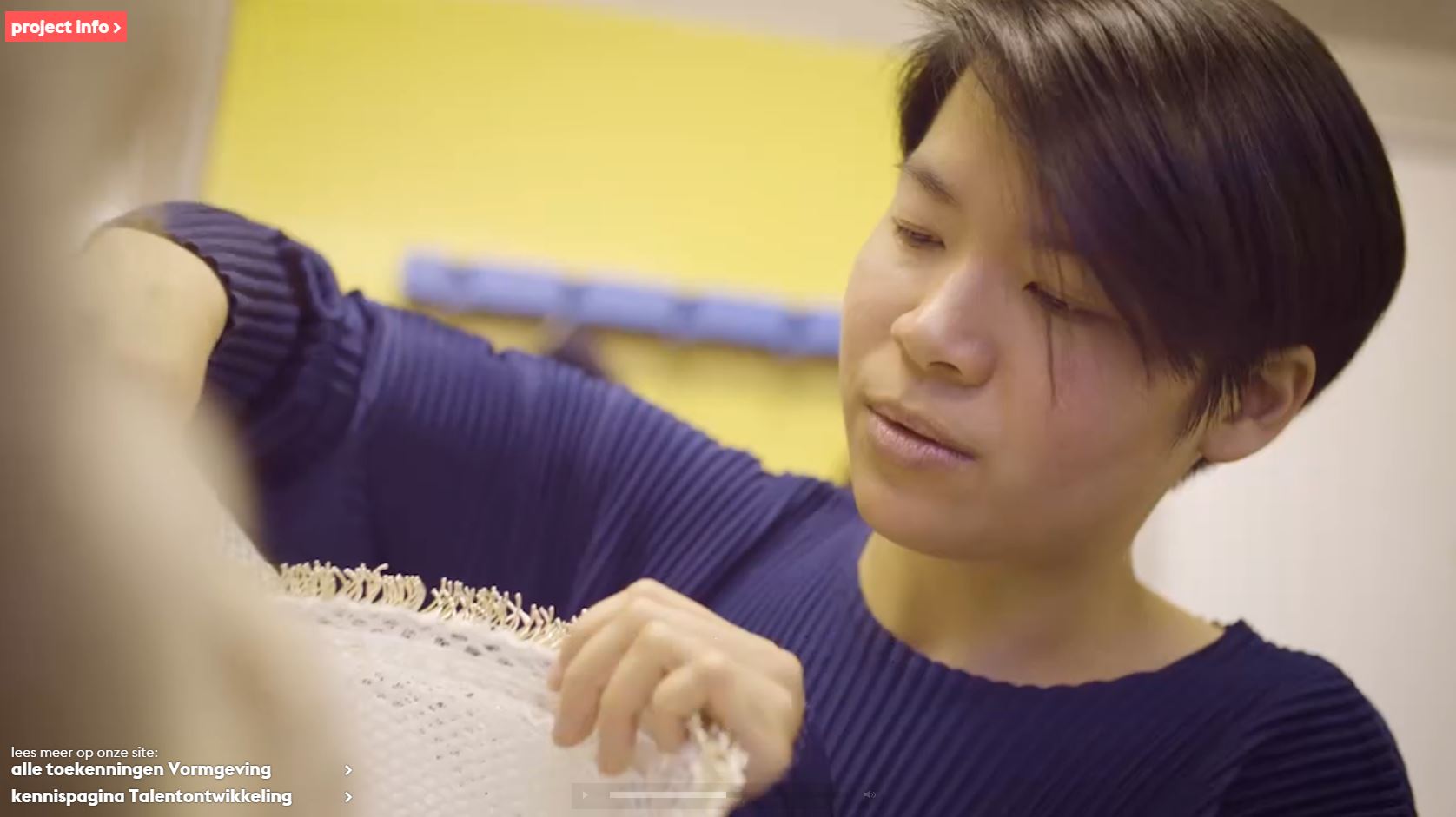 Bring it on!
On Thursday 12 April, the Creative Industries Fund NL is launching a new annual event.
Bring it on! is an open day where the Fund reviews the 2017 results and looks towards the future. The objective of the event at Theater Rotterdam's Schouwburg location is to bring together the design sector and discuss ambitions, design ideas and social impact.