39 Talent Development grants awarded
10 September 2019

Recently, 39 designers from across the entire breadth of the creative industry were selected for one year's support from the Talent Development Grant Programme. They each receive a subsidy of € 25,000 and the chance to further develop their artistic practice on the basis of a self-initiated plan. In addition, this grant offers room to pay attention to professional development, entrepreneurship and the presentation of work. The grant can only be applied for once a year. The next closing date is the end of February 2020.
expansion of application possibilities
For some years now, the Fund has noted that the number of applications from architecture and related disciplines is lagging behind. As a result, the Fund has made an extra effort in the past year to reach this target group. The application possibilities have also been expanded for architects. From now on, they can submit an application up to four years after registration in the Architects' Register. This extra attention seems to have borne fruit already. In the coming year, three architects, three landscape architects and one interior architect will receive a grant. A doubling of numbers compared to previous years. In addition, the Fund has started a special procedure with scouts. This is in order to reach promising makers who have not come to their professional practice through the regular routes, which means that they do not meet the diploma requirement that is normally a condition for receiving a talent development grant.
Alvin Arthur Consultancy
impression committee
Based on 185 portfolios and motivation letters, 52 candidates were invited to submit a development plan. In addition, eight promising makers were selected during the scout nights to draw up a development plan. The advisory committee, consisting of Angelique Spaninks (chair), Joost Emmerik, Tim Terpstra, Floor van Ast, Toon Koehorst, Tanja Koning, Arna Mackic, Branko Popovic, Gerben Willers and Lotte van Laatum, has issued a positive recommendadtion on 39 applications based on the 60 development plans. In its evaluation, the committee paid particular attention to the development potential of the applicant. Similarly to last year, it was impressed by the quality and imagination of the designers. In the plans of the makers put forward via the scouts, the strong personal motivation and social relevance of the proposed projects stood out. Across the board, the committee notes that more and more designers are relating to social challenges.

selection
The advisory committee has opted for applicants who have shown that they are ambitious, and at the same time have a realistic picture of what they can achieve in a year. The committee also appreciates applicants who are looking outside their own network for new collaborations and opportunities. The people selected have written convincing development plans, with stimulating research questions, promising collaborations and consideration for reflection and further professionalization. The committee expects the selected makers to continue to work on their artistic and professional development in their own unique way in the coming year.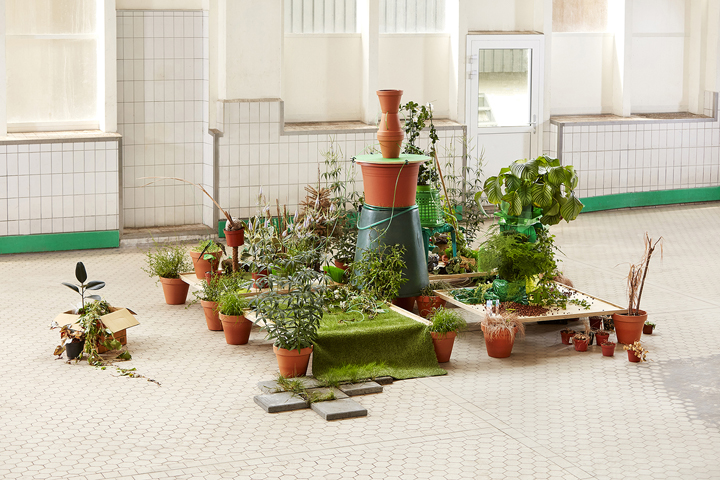 Studio Minji Choi
image above: Post Neon, Jim Brady en Vito Boeckx