26 Dutch designers show work at London Design Fair 2018
6 September 2018

The London Design Fair is being staged from 20 to 23 September. The Fund has joined forces with the Netherlands Enterprise Agency (RVO) to realize the Dutch Stuff pavilion, where 26 Dutch design studios, collectives and individual designers are showcasing their work.
After a successful debut in 2017,
Dutch Stuff
is being staged at the Old Truman Brewery for the second time. The pavilion's initiator and curator, Jimmy MacDonald, explains his fascination with Dutch designers as follows:
'The Netherlands has always been our go-to country for experimental design, which is central to the curation of this second edition of Dutch Stuff. As many of the designers have been sourced over the last 10 months, we are excited to see where these experiments have led and how they may have manifested in new products and collections by September.'
highly promising design talent
In 2018 the 26 participants will have more space to present their work, allowing visitors more opportunity to enter into conversation with the designers, to peruse the work, and become acquainted with the underlying concepts. Dutch Stuff is intentionally conceived as an eclectic, multidisciplinary presentation that represents the breadth of the design discipline in the Netherlands. The pavilion is showing furniture design, lighting design, textiles, ceramics and free design, such as objects and installations. The selection is a mix of highly promising design talent and more established names who are experimenting with methodologies, materials and means of collaboration in their work.
The participants include alumni of the Grant Programme for Talent Development, such as
Alissa+Nienke
and
Boris de Beijer
, as well as designers who have previously enjoyed the Fund's support to take part in the Salone del Mobile in Milan, such as
Earnest Studio
and
VANTOT
.
panel discussion
The Fund is joining forces with London Design Fair and the Embassy of the Netherlands to organize a panel discussion moderated by designer Ineke Hans and design critic Max Fraser in the Dutch Stuff pavilion from 10:30 to 12:30 on 20 September. Together with some of the participating design studios, the moderators will discuss the artistic and professional opportunities and challenges for Dutch designers in the British market.
participants
VANTOT
lennartlauren
Studio Simone Post
Systemises
Studio Plott
Studio Johan Viladrich
Martijn Rigters
Nina van Bart
Studio Laurids Gallee
Boris de Beijer
Fabian Briels & Hans van Sinderen
REM atelier
Maria Tyakina Studio
Studio Ro-Smit
Atelier van Middendorp
Bart Joachim
Creative Chef
Earnest Studio
Alissa+Nienke
forever studio
Studio Jeroen Wand
Christian Hammer Juhl
OS & OOS
Made by Rens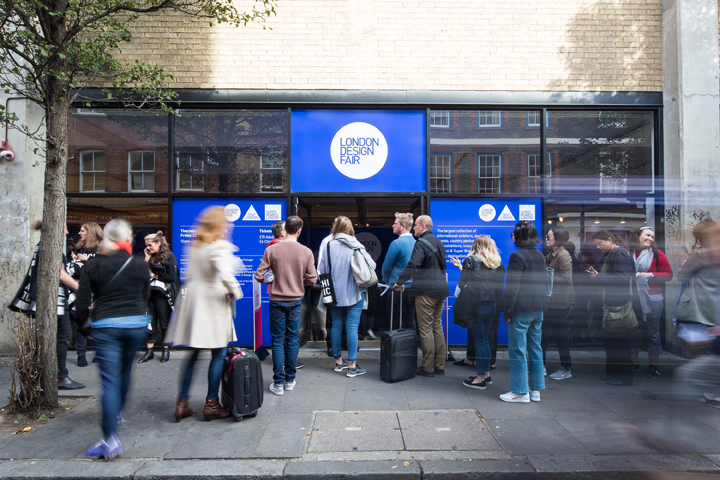 internationalization
The Fund is supporting the pavilion with a contribution from the supplementary resources of the Internationalization programme. The Fund's contribution means that up-and-coming Dutch designers can expand their field of activity and position themselves more effectively within the international design sphere.

Photo above: London Design Fair, Dutch Stuff 2017. Photographer: Sophie Mutevelian