news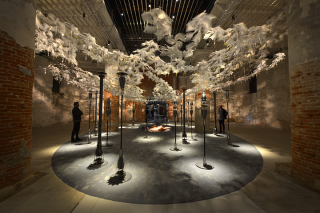 Venice Architecture Biennale 2021 tips
Venice Architecture Biennale 2021 tips
8 June 2021

A year later than planned, the 17th International Architecture Exhibition at La Biennale di Venezia is taking place from 22 May to 21 November 2021. The Creative Industries Fund NL supported a total of ten projects that can now be seen at the Venice Architecture Biennale. We provide a list of the projects below.
Dutch Pavilion - Who is we?
Het Nieuwe Instituut and the Creative Industries Fund NL jointly launched an open call in early October 2019 for a contribution to the public parallel programme at the Dutch pavilion. This programme takes place before, during and after the Venice Architecture Biennale or at other locations. Entrants were invited to respond to the theme of the Dutch pavilion, 'multispecies urbanism'. These three selected projects can be seen:
Failed Architecture with Stories on Earth. Stories on Earth is an attempt to use storytelling and design to develop a critical model that can challenge the current narrative about the relationship between humans and nature.

Bureau LADA with Shallow Waters. Shallow Waters is a speculative research project into aquatic biodiversity as a model for a 'water-related society' in which humans play a secondary role.

Studio Wild with The Forbidden Garden of Europe. The Forbidden Garden of Europe examines the extent to which spatial and social factors influence inclusive ways of living together. The garden can be visited from 29 August 2021 at Spazio Punch, Giudecca, Venice.

During the online opening programme on 20 May, the three projects were introduced through video portraits. You can watch the videos here:
main locations Venice Architecture Biennale - How will we live together?
In addition to the joint open call, the Creative Industries Fund NL issued another open call for projects related to the 'theme How will we live together?' at the main locations of the Venice Architecture Biennale. Head curator Hashim Sarkis is giving a central position to the major social issues of this moment on the basis of five focal points: 'individuals', 'new households', 'emerging communities', 'across borders' and 'one planet'. He invited six parties with a Dutch background to exhibit in one of the main locations in the coming period. Of these, three design teams were selected within the open call:

Studio L A with City of Ceramics. City of Ceramics is an installation that consists of the map of Venice on a floor of extremely fragile terrazzo tiles. With every step, cracks appear in the map, until at the end of the bienniale it will be in smithereens, leaving the visitor to reflect on their own presence in the city.
FAST, Foundation for Achieving Seamless Territory with Watermelons, Sardines, Crabs, Sands, and other Sediments. Border Ecologies and the Gaza Strip. This project investigates the problems in the Gaza Strip from an ecological perspective. In an installation consisting of a long dinner table with various objects, the results of the research into the relationship between ecology, culture and politics in Gaza are presented.
Alessandra Covini and Giovanni Bellotti with Variations on a Birdcage. Variations on a Birdcage is an investigation into objects that provide a direct encounter between humans and animals. The result is a playful installation on which people and birds can exert influence by playing, transforming, cultivating and feeding.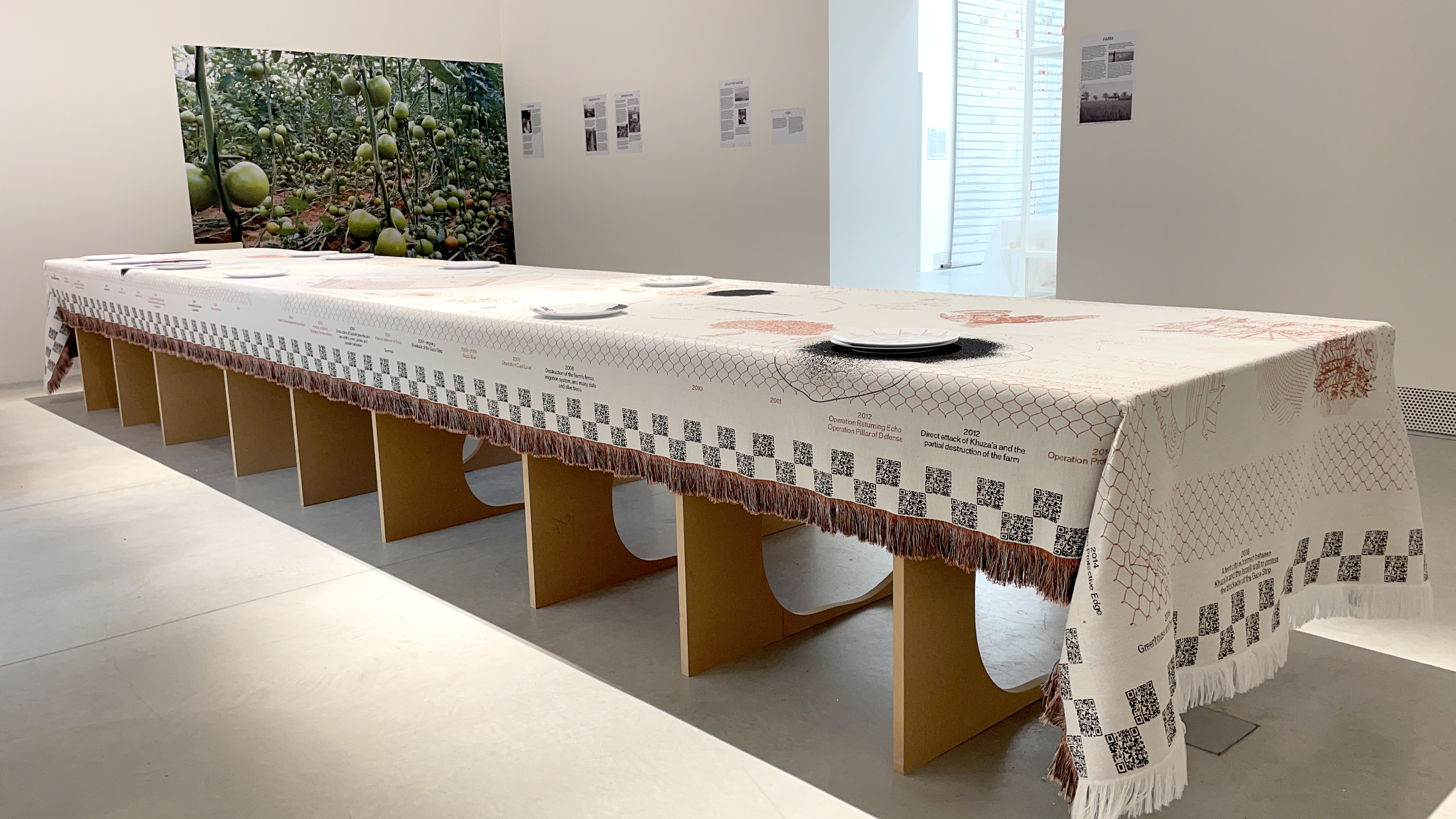 temporary procedure for international collaboration
By means of the Temporary Procedure for International Collaboration, the Creative Industries Fund NL is supporting projects that provide a substantive contribution to the development, profiling and reinforcement of the international position of the contemporary Dutch creative industry, and is focusing on new forms of international collaboration.
Three projects have been selected to be shown at the Venice Architecture Biennale:

4DSOUND with Grove. Grove is an immersive audio-visual and sculptural installation and meeting space that offers a vision on inclusive building. A soaring, undulating canopy of luminous, shimmering, lace-like clouds embedded with liquid-filled glass vessels hovers above a central screen, where a film by Warren du Preez and Nick Thornton Jones is projected. The projection is surrounded by columns with built-in speakers that carry a 4DSOUND composition by Salvador Breed.
Thomas Libertiny with Beehive Architecture. Beehive Architecture concerns an installation of 3 pavilions 'made by bees', made directly from beeswax by honeybees in their hives. This process is recorded live and presented on a large screen, allowing visitors to live the experience directly.
Ooze architects with Future Island in Venice about the evolution of the landscape under the influence of climate change, the capacity of the planet and the potential to adapt.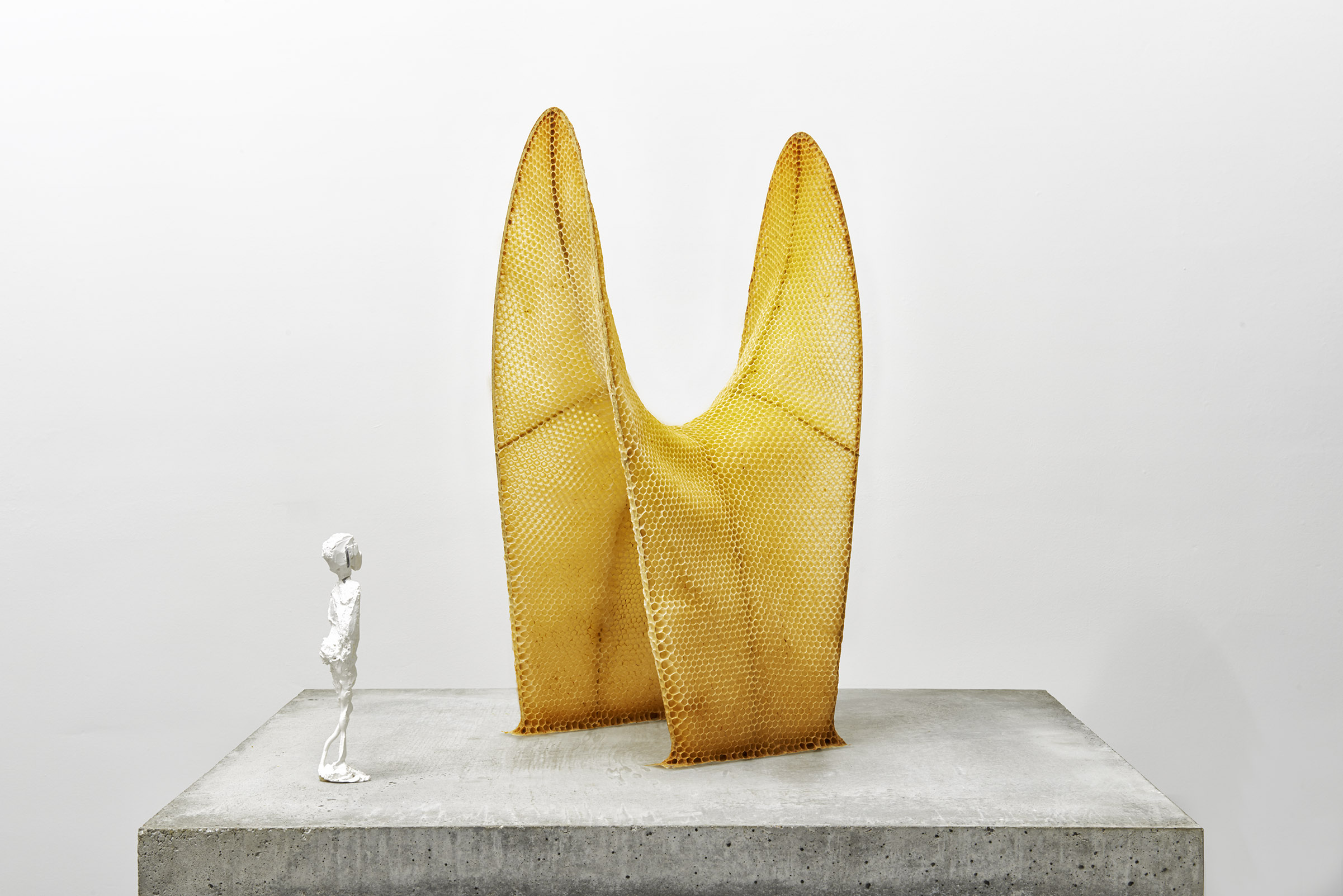 digital culture
Studio Pointer with the Modular 3D Scanner Toolkit with depth cameras. This makes it possible to scan objects and bodies 360° and convert them in high resolution in near real time. The aim of the project is to develop a well-functioning setup in terms of hardware and software, so that the digital scan is produced as sharply and quickly as possible.
Photo above: 'Grove' installation by Philip Beesley and the Living Architecture Systems Group Photo: PBSI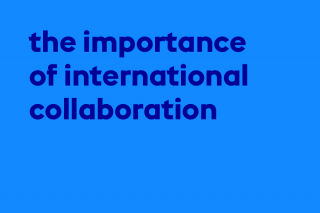 The importance of international collaboration
The importance of international collaboration
8 June 2021Internationalization has been a key objective of the Creative Industries Fund NL since its inception in 2013. By means of the Grant Programme Internationalization and its replacement in COVID-19 time, the Temporary Procedure for International Collaboration (TPIS), the Fund offers support opportunities to makers and designers to enable and continue collaboration with international partners. Commissioned by the Fund, Joanna van der Zanden, curator en advisor, has conducted a study under applicants to the Grant Programme Internationalization into the effects in recent years on the design sector. She has also investigated the need in the field and the effect of COVID-19 for international cooperation.
what is the importance of internationalization for the design field?
Joanna van der Zanden: 'First of all, I would like to mention that all the interviewees and respondents were extremely positive about the Internationalization programme. In general, you can say that it is good to be able to question the culture that has built you, and that is achieved better by operating internationally. In order to stay sharp, the entire field – makers, researchers, producers and intermediaries – needs this international context. Dealing with and learning from cultural differences and working on a different scale and within other locales provide new insights that strengthen the field artistically and feed its innovative power. Sometimes these insights lead to a transformational change of direction in one's own practice, and sometimes to a surprising collaboration or new assignments. What most interviewees and respondents agree on is that they could not have developed their design practice as successfully without the international experience. We need international exchange to continue nurturing the artistic and innovative power of the Dutch design field. In addition, international investment of time and resources also pays off in our own country. Anyone who stands out internationally enjoys greater prestige, media attention and opportunities in the Netherlands: ranging from a purchase of work by a museum to a chair at the university.'
'Recognizing the differences opens up equality in collaboration. This is where the challenge lies.'
were any differences observed per discipline?
Joanna: 'The need for internationalization is partly felt because the Netherlands for many designers is too small a country to build up a flourishing practice. For example, the assignment market is too small for designers. Starting designers and younger brands in particular benefit greatly from the support of a presentation at a fair or festival abroad. Mediating parties are often mentioned as indispensable because their knowledge of the international or local market and their network are of great importance for successful follow-up steps. Architects, researchers and landscape architects often indicate that the experimental scale in the Netherlands is too small. There is a need for research and pilot projects that explore themes such as circular energy, sustainable water supply, self-sufficiency and housing issues, and that is not always possible in the Netherlands. The field is too small for makers within digital culture. Digital culture is an international network, people seek each other out and stimulate and develop the discipline jointly. Without presentations and collaboration abroad, you can't build a career as a maker.'
where do the challenges lie?
Joanna: 'The criticisms about the objective of internationalization stem from the observation that an overly convinced and complacent attitude about one's own qualities can get in the way of exchange and undermine local sensitivity. A deep awareness of one's own background and privileges are important for a good relationship. Although Dutch design is still highly regarded internationally and opens many doors, it would be good if people were to name what they are less good at. What makes you curious? What do you want to learn? The challenges that designers can contribute to are the same worldwide, but the contexts differ, however subtly. It is from these differences that the field can learn. Recognizing the differences opens up equality in collaboration. This is where the challenge lies. Because really getting to understand each other takes time. Support is needed for projects and programmes that span longer periods of time or are allowed to go through different phases. There is also a need for more residencies abroad. These are plentiful for visual artists but scarce for the design field.'
'Support is needed for projects and programmes that span longer periods of time or are allowed to go through different phases.'
what have been the most startling effects of COVID-19 on international collaboration according to the respondents?
The study took place partly in the middle of the pandemic. When asked whether they thought international collaboration would be permanently changed by COVID-19, 96% of respondents answered in the affirmative.
Joanna: 'In addition to the direct negative economic effects of COVID-19 due to the disappearance of festivals, fairs and presentations, the lack of physical contact was often mentioned. This is precisely what is so important for a good exchange and understanding. It is also more difficult to build relationships and networks during this period. Many contacts made during fairs and festivals arise spontaneously, by chance. That is missing now. However, positive effects of this situation were also mentioned. The process is quicker and solutions can be found more quickly with the foreign partner. Explorations in collaboration also turn out to be perfectly possible online. And with the help of more local people, building presentations can also be done remotely. In economic terms, a number of respondents have seen growth in online sales and new sales markets as a result. Furthermore, the past year has proved to be a period of innovation, for instance looking for other presentation possibilities and setting up fairs. This is quite a challenge, and for a number of respondents it will mean the end of an existing business model for now, but the questions will stimulate the development of new possibilities. How do you convey the physical well virtually? What can the constructive utilization of Virtual Reality or Augmented Reality mean for international exchange? And how do you interact with the audience from a distance?'
The study asked about choices related to sustainability and internationalization – what were the responses?
Joanna: 'More than 90% of the respondents are open to making sustainable choices, or are already doing so. People want to fly less and travel by train more, including outside Europe, and when they are abroad, they want to stay there longer or combine several trips. We're moving to 'digital first', 'travel light' and 'stay longer'.'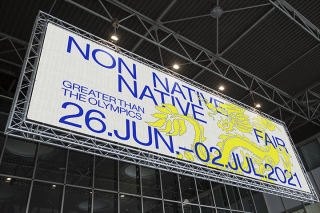 Interview Non Native Native | NNN Fair
Interview Non Native Native | NNN Fair
3 June 2021As Asians in Europe, Belle Phromchanya, Darunee Terdtoontaveedej and Honey Kraiwee noticed that they faced many assumptions and stereotypes. That is why they founded Non Native Native in late 2018, a cultural platform that provides a space for dialogue and reflection on the Asian creative landscape in the Netherlands. At the end of June, in collaboration with like-minded platforms from Germany, they are organizing Non Native Native Fair. The project was supported by the Fund through the Temporary Procedure for International Collaboration.
We spoke to Belle Phromchanya and Darunee Terdtoontaveedej. Both of them exchanged Asia for Europe in connection with their studies, and are not unique in this. However, the experience was not an unqualified success. Confronted with stereotypical expectations and prejudices, they experienced little room for exchange on subjects that really concerned them. Darunee: 'In those days, most of the mentors in the department were white and cis male. It was assumed that as an Asian, you are a connoisseur and representative of Japanese design, which is highly regarded here. Or people thought you would identify with the work of Ai Wei Wei, although this is now quite outdated, to give a few of the many examples. Belle adds: 'For example, people also assume that I know a lot about Indonesia because I come from Thailand. Chances are, however, that the average Dutch person knows much more about this country.' Darunee: 'Europeans are diverse, and naturally Asians are just as diverse.'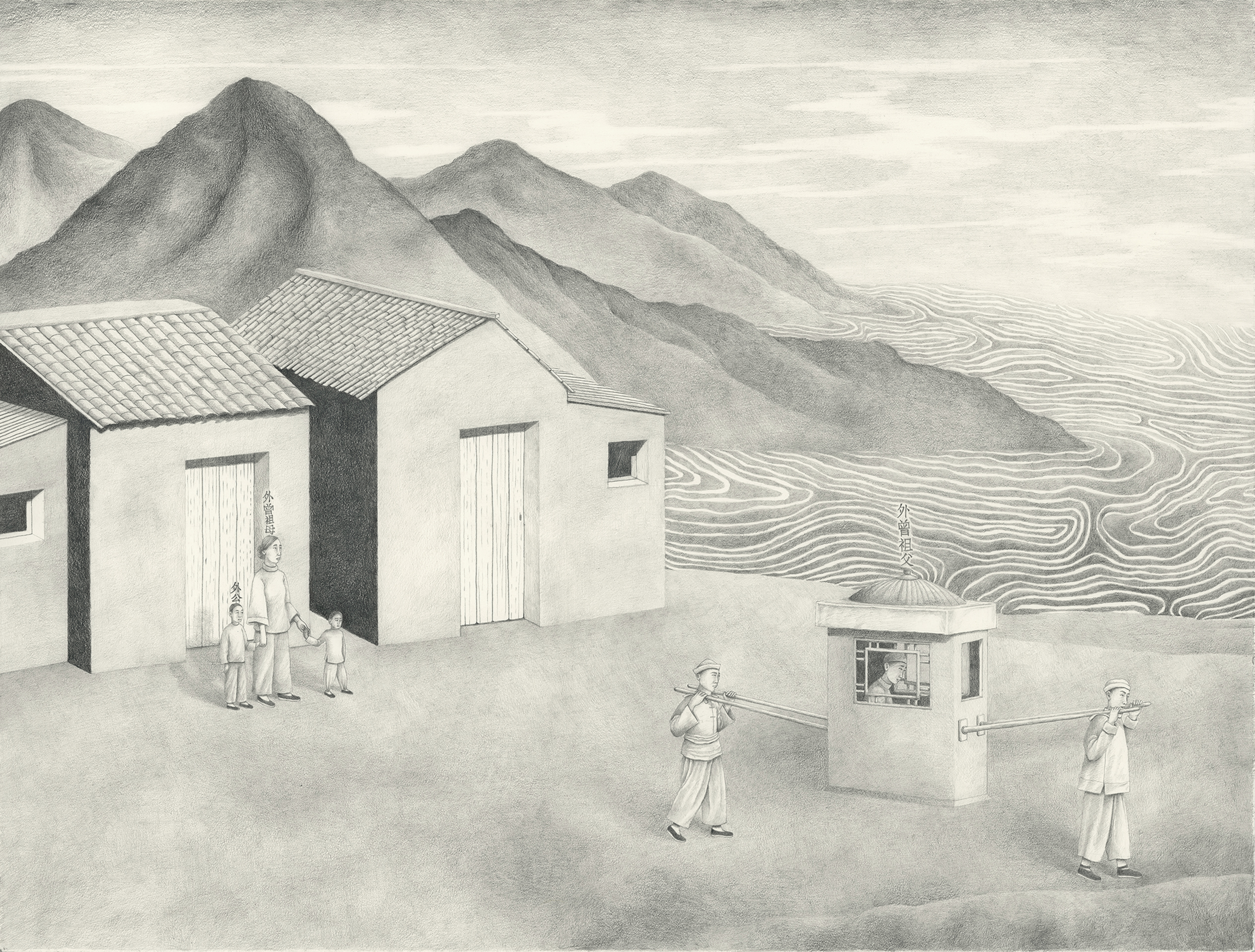 'Leaving with no goodbye' as part of the project 'Before I was born' by Tja Ling Hu
platform
There was hardly any room to discuss this situation, at any rate a few years ago. That is why they started Non Native Native. As a cultural platform, they have organized exhibitions, lectures and round-table discussions in recent years that focus on the Asian creative landscape in the Netherlands. The current times, in which there is significant attention for diversity and inclusion and Black Lives Matter emerged, but for instance racism against Asians also increased, has made the platform more activist than intended. Darunee: 'We think it's important to draw attention to our cause, but we certainly don't want to compete with other equally urgent issues. The message we're sending is activist, but we're not explicitly that.'

international
In 2019, they discovered that their platform did not stand in isolation and came in contact with Berlin-based collectives sōydivision and un.thai.tled, both with a wide reach and viable business models. They kept in touch to exchange experiences and learn from each other. The collaboration is now being consolidated in the Non Native Native Fair project, a hybrid event from 26 June to 2 July 2021 that brings together Asian creatives from different backgrounds and disciplines to present their work and products. Sōydivision and un.thai.tled are curating the Berlin contribution.


'Fair remuneration is often a challenge for creatives.'
fair
Non Native Native Fair is a layered project that focuses on telling alternative stories. The aim is to reflect on what it means to be Asian in today's world and to make the issues faced by the Asian diaspora visible. At the same time, the project examines the value of labour. Darunee: 'Fair remuneration is often a challenge for creatives. So we want to ask our participants to set the price of their own labour, on their own terms.' In order to recruit participants, an open call was issued. Belle: 'There turned out to be significant interest, including from outside the creative industry and outside the Netherlands. That is why we scaled up. It underlines the urgency of the issue.' The fair consists of two parts: the market where various products ranging in price from one to a thousand euros are sold online, and an online programme where participants present themselves and which contains interactive 'live' components inspired by teleshopping channels, including on-the-spot discount codes, phone-in sessions and live chats.
participants
The diversity of the almost 50 participants is considerable. The projects of Tja Ling Hu and of Jing He and Qiaochu Guo stand out, for example. In 'Before I was born', illustrator Tja Ling Hu depicts the story of her family who emigrated from China to the Netherlands and of whom she knows little because of the closed Chinese culture and the language barrier between her and her older relatives. Tja Ling Hu wants to give others insight into the story behind her family but also behind others with a similar experience. In this way, she wants to create more recognition and understanding for the Chinese community. Jing He and Qiaochu Guo are making a video project for Non Native Native Fair in which they deconstruct the Dutch civic integration exam. The exam does cover relatively trivial matters such as how to behave when invited to dinner and how to call an ambulance. But it totally ignores how to deal with the hostility and racism that many face as an immigrant.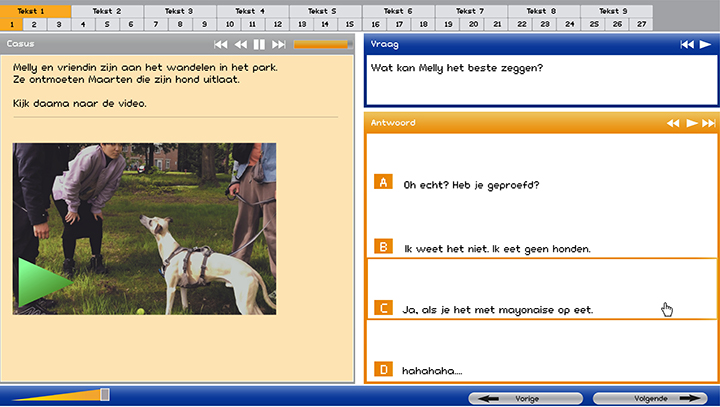 'Real integration' byJing He and Qiaochu Guo
experiment
To what extent the experiment will be a success remains exciting, but several hurdles have already been overcome. For example, it was a challenge in COVID-19 time to set up good communication and the open call online, but both have succeeded. Another challenge is the scale of the event, which is larger than any previous Non Native Native initiative. What is exciting now is whether it will appeal to a wider audience outside the predictable range, and especially whether the message will get across. Belle: 'Does the audience also understand the knowing wink and the elements we're playing with? Perhaps not, but the fact is that we are planting a seed that might later grow into understanding.'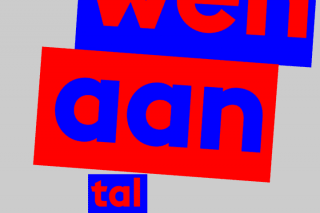 Open Call Building Talent 2021 for experienced design agencies
Open Call Building Talent 2021 for experienced design agencies
17 May 2021

The Fund is looking for experienced design agencies within the disciplines of architecture, design and digital culture that, with a contribution from the Fund, would like to enter into a collaborative programme this year for a period of approximately three months with a talented, starting maker or designer.
In this first round, which is open
until 21 June 2021
, design agencies can submit an initial research proposal. There is scope to support approximately 30 agencies. In August a repeat of the call is planned in which a further 70 cooperation processes are made possible. The application is relatively easy and quick to prepare.
Subsequently, in the second round in July, design talents can respond to the selected research proposals and a match will be made between agency and designer. The Fund then provides a subsidy to both the studio and the designer.
The objective of the call is to strengthen the connection of starting designers with the professional field during COVID-19 and to support the work field during this crisis by creating extra room for in-depth research and experimentation.
Open Call Building Talent 2021 for experienced design agencies
• Total budget available for round 1 and round 2 is € 375,000, which will allow for the selection of approximately 30 proposals.
• Amount available per collaborative programme: € 12,500 (€ 6,250 for the design agency and € 6,250 for the starting designer)
• Submit up to 21 June 2021
• Duration of collaborative programme 3 months (starting half September 2021)
• Available to experienced design agencies from across the creative industries
background
As a result of the coronavirus crisis, it is more difficult for design agencies to make time, space and resources available for self-initiated research and experimentation. In addition, it is difficult for many starting designers to find a connection with the professional field. By creating space for collaboration, the Fund wants to support starting designers and established agencies in this area. The purpose of the grant scheme is therefore twofold: firstly, the Fund aims to contribute to strengthening the knowledge, experience, network and entrepreneurship of starting designers. Secondly, the call offers an opportunity for experienced agencies to deploy extra design power for in-depth research and experimentation. There is a greater need for this, particularly now.
who is this open call for?
In this first round, the Fund is calling on design agencies from across the creative industry to submit a proposal. For instance, studios, architectural firms, collectives, game developers, fashion labels or other forms of professional design practices.
After completion of the first selection of design agencies in June, the second round will follow with a closing date of 24 August, for which starting designers and makers can apply, in response to one of the selected agencies and their specific research proposal.
submission
Design agencies can submit a proposal
until 21 June at the latest
.
Read more about the open call and how to apply here
.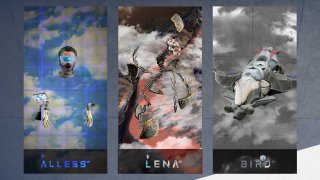 Nine projects selected in Immerse\Interact round 1 – 2021
Nine projects selected in Immerse\Interact round 1 – 2021
11 May 2021

In the context of the Immerse\Interact collaborative grant programme, the Creative Industries Fund NL and the Netherlands Film Fund are supporting nine projects within the interdisciplinary media landscape.
The Immerse\Interact Grant Programme focuses on the crossover between film, design and digital culture, where new ground has arisen in which digital pioneers, interaction designers and graphic designers work together with directors, scenarists and producers. It results in innovative media productions where digital storytelling and interactive or immersive media play a central role.
During the first round in 2021, the following nine projects are receiving a contribution:
Development
De Rietfluit

Jules van Hulst
Synchronic Cinema

Aram Lee, Quenton Miller, Luca Napoli
Eigengrau

Zalán Szakács
Soulpaint

Niki Smit (Monobanda) en Sarah Ticho
Jet of Blood

Justin Zijlstra en Lisanne van Aert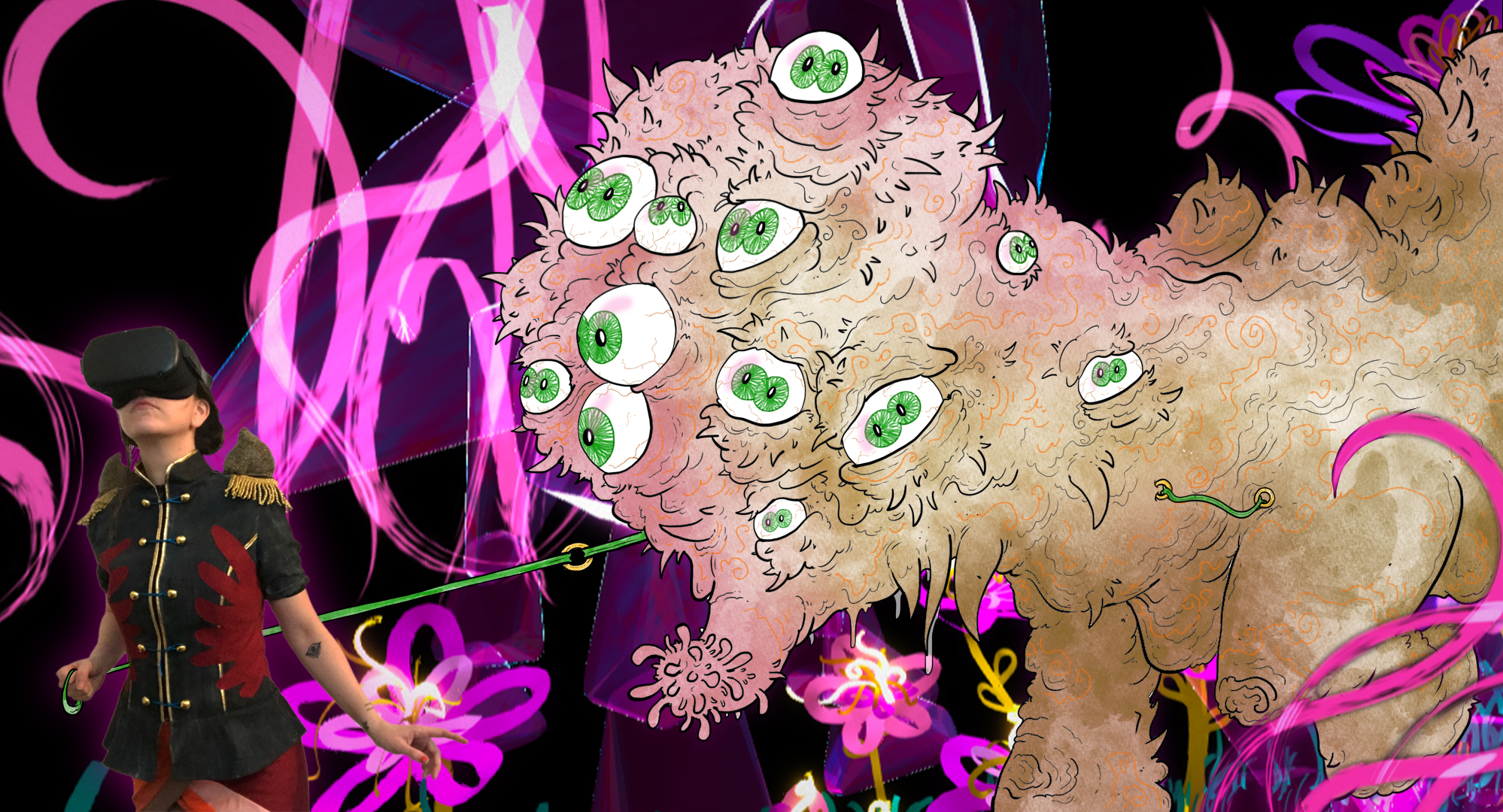 Oranova Nachtmarkt by Merel Barends, Jantiene de Kroon en Mooves
Realization

The Miracle Basket
Abner Preis en Valk Productions
Eclipse (photo above)
Ali Eslami Karrabi, Mathilde Renault en Alllesss
Oranova Nachtmarkt
Merel Barends, Jantiene de Kroon en Mooves
Voor Liefde: Klik op F
Maarten Groen, Jan Eilander, Jessie Tiemeijer, DPPLR & VRBASE.Studio en Daniel Doornink
deadline
The next deadline for Immerse\Interact is
Tuesday, 31 August 2021
. It is advisable to contact the grant programme coordinator, Sean Gilis, well in advance of submitting a proposal. The contact person at the Filmfonds is project supervisor Nienke Doekes. The grant programme falls under the subsidy regulations of the Netherlands Film Fund.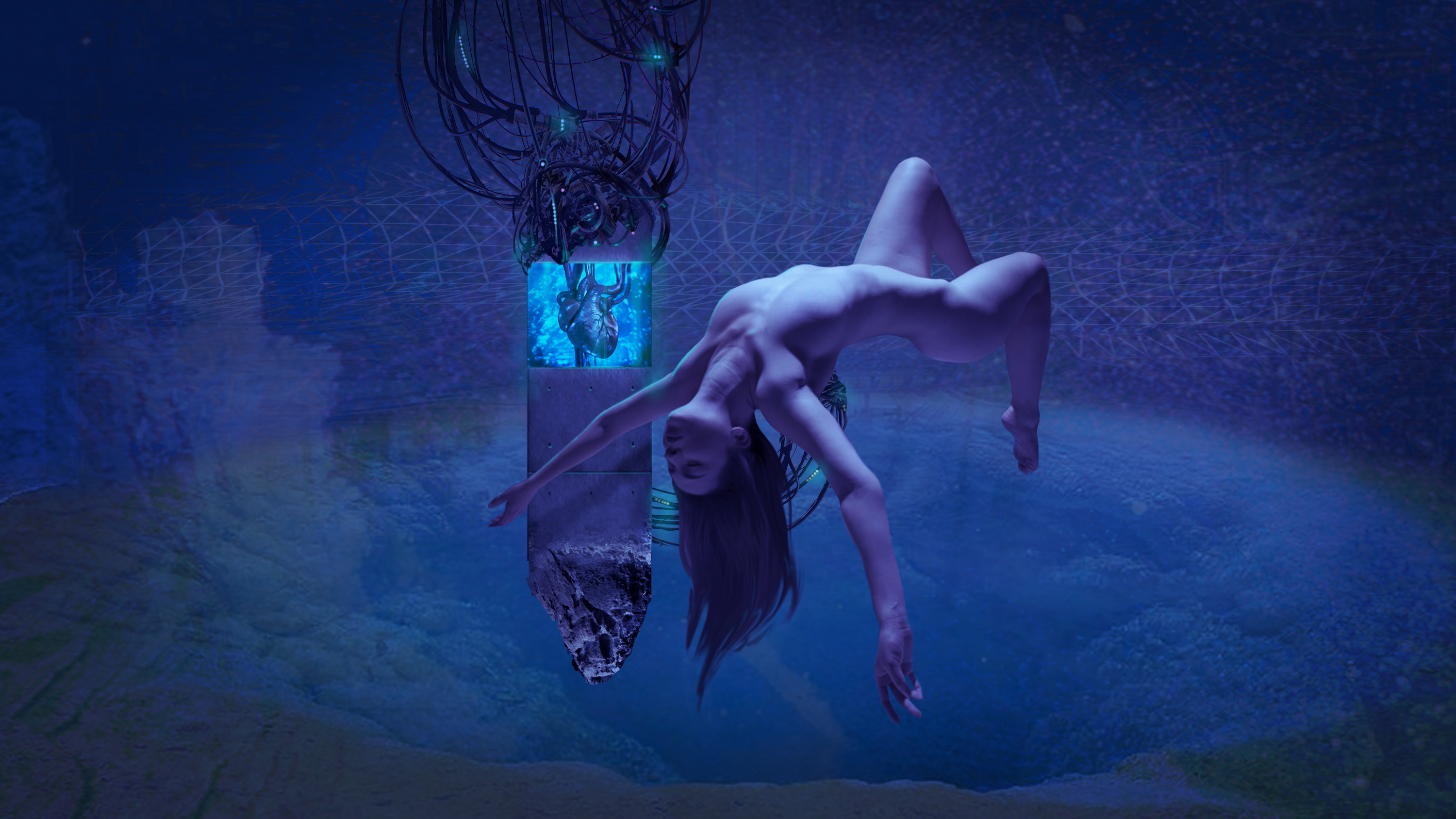 Voor Liefde: Klik op F by Maarten Groen, Jan Eilander, Jessie Tiemeijer, DPPLR & VRBASE.Studio and Daniel Doornink