news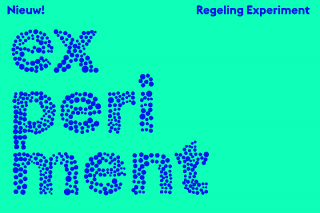 New Experiment Grant Scheme
New Experiment Grant Scheme
25 January 2021On 1 February, the Creative Industries Fund NL will open a new grant scheme, focussing on small-scale experiment-driven research within the creative industry: the Experiment Grant Scheme.

We spoke to Gabriella Fiorentini, coordinator of the new Experiment Grant Scheme.
Why create a grant scheme for experimental projects?
The Creative Industries Fund NL's mission is to continue and renew the rich design tradition in the Netherlands, from a cultural perspective, mainly by stimulating the process of experimentation, research and creation.
With this new grant scheme we are specifically seeking to stimulate small-scale experiment-driven research in the design practice of designers and makers within the Dutch creative industry.
Wasn't a similar type of application already possible within the Fund's regular grant schemes?
Yes there was, but with the Experiment Grant Scheme we are offering a fast and accessible procedure that will take no more than six weeks, so that we can give an extra boost to innovations in the short term. Also, co-financing is not compulsory. Within this grant scheme, you can receive a contribution of as much as € 10,000. Besides, you can submit an application at any time, so whenever it suits you.
How does it work exactly?
From 1 February, you can apply whenever you want through the online application environment. Grant applications will be processed in the order of submission within a period. The first period closes on 15 June 2021 at the latest, unless the grant ceiling of € 250,000 is exceeded before that date. In that case, the grant scheme will close immediately.
In what other ways is this grant scheme different?
The Experiment Grant Scheme has a fast procedure in place, so you receive a decision within around 6 weeks after you submit your application. After you have submitted your application, we check if it complies with the scheme's formal requirements. If your application is satisfactory, your project application will be processed and assessed in accordance with verifiable criteria by at least two Fund employees who are not involved in the formalities check. So, as a coordinator and contact person, I will not be assessing any submissions.
What are the most important criteria?
There are three criteria, which are all of equal importance:
the artistic value of the project;

the expected significance of the experiment for the personal practice or the area of expertise;

the degree to which the project is effective in its setup, methods and any expertise involved.

Who can submit an application to this grant scheme?
The grant scheme is open to professional designers, design agencies or design collectives from all the creative industry's disciplines. Interdisciplinary cooperative ventures and crossovers with partners from other disciplines are also possible, provided that this knowledge contributes to the experimental research. As an applicant you do need to be registered in the Dutch Chamber of Commerce.
Can you give some examples of the type of project applications the Fund is looking for with this new grant scheme?
That is tricky to put into words, because we work on a demand-driven basis. This means that your grant application and need for a grant is assessed based on the objectives and conditions of the Experiment Grant Scheme. But, as a generalization you could say that within this new experimental scheme we are offering scope for refreshing alternative mindsets. It is all about what you want to research and/or create and the significance of the results going beyond your personal practice. So, almost anything goes. I am really looking forward to proposals that surprise us.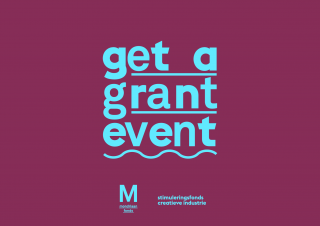 21 Jan: Online Get a Grant event
21 Jan: Online Get a Grant event
14 December 2020

When can you apply for a grant, how does it work and what do you need to be aware of? The Creative Industries Fund NL and Mondriaan Fund are jointly organizing an online information session on grant possibilities for artists and designers who have already graduated or are close to graduation. Sign up and participate on 21 January 2021 from 1 p.m. to 2 p.m. in the online event.
The Get a Grant Event gives an overview of what the Creative Industries Fund NL and Mondriaan Fund can offer young creative professionals. Are you looking for funding for your project or practice? Staff from the two funds will tell you about the subsidy possibilities. In addition the granted designer Yamuna Forzani and artist Mylan Hoezen will talk about their experiences in submitting an application and answer questions from the public. Afterwards you can ask the speakers specific questions.
get a grant events
Since 2015, the Creative Industries Fund NL and the Mondriaan Fund have jointly organized joint Get a Grant events. Meetings to inform (just) starting artists and designers, students and alumni about the subsidy possibilities of both funds.
This meeting is organized online due to measures around corona.
date:
21 January 2021
time
: 13.00 – 14.00 uur
registration
: the event is full. It is no longer possible to register. The Talent Development Team will organize one or two consultation hours a week in January and February 2021. Sign up
here
.
language
: English
moderator
: Femke Dekker (curator, moderator, (radio) DJ and teacher on art academies)
speakers
: designer
Yamuna Forzani
and artist Mylan Hoezen
fund employees
: Sharvin Ramjan (Stimuleringsfonds) and Carmen Muskee (Mondriaan Fonds)
Talent Development Stimuleringsfonds Creatieve Industrie
The Talent Development Grant Programme is a subsidy in which the Creative Industries Fund NL supports a new generation of designers and makers - working in design, architecture or digital culture - in further developing and profiling of one's own individual talent, both artistic and professional, by strengthening cultural entrepreneurship. The deadline for submitting a proposal in 2021 is 10 February.

Contribution Artist Start Mondriaan Fund
The Contribution Artist Start is for starting visual artists who have been working professionally for a minimum of 1 to a maximum of 4 years: for the development of art practice. The subsidy will be available for application from January 2021 at the Mondriaan Fund.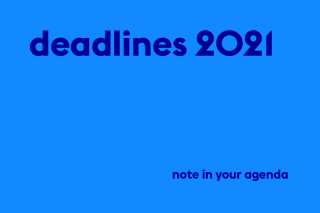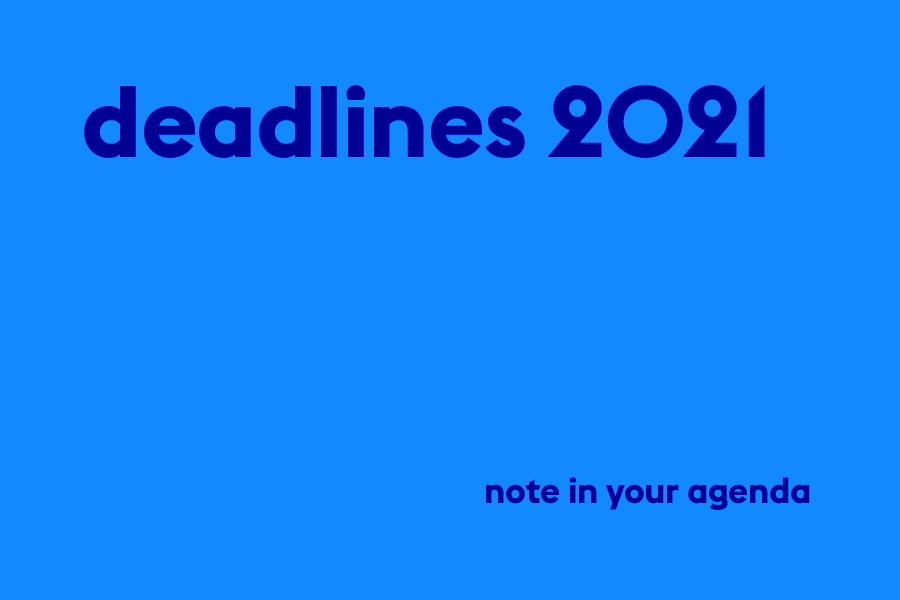 11 December 2020

The deadlines for Creative Industries Fund NL's grant programmes in 2021 have been set. In 2021 there are four application rounds for the Grant Programmes for Design, Architecture and Digital Culture. The Grant Programme Upstrem: Music x Design and the Grant Programme ImmerseInterct have two rounds each in 2021. There is one single round for the the Grant Programme Talent Development. View the closing dates and make a note of them in your agenda!
The 2021 deadlines for each grant programme:
Grant Programme for Design
:
13 January 2021
7 April 2021
11 August 2021
29 September 2021
Grant Programme for Architecture
:
27 January 2021
21 April 2021
12 August 2021
6 October 2021
Grant Programme for Digital Culture
:
20 January 2021
14 April 2021
18 August 2021
7 October 2021
Programme for Talent Development
:
10 February 2021
Upstream: Music x Design
31 March 2021
1 September 2021
Grant Programme Immerse\Interact
16 February 2021
31 August 2021
open calls
Besides the grant programmes, in 2021 the Fund will also be issuing various
Open Calls
. Keep an eye on our
newsletter
and follow our social media channels.
advice
Up to two weeks before the deadline you can present your draft application or project plan to the relevant member of staff for guidance. You can do this by e-mail or by phone. This option is not available when applying for the Programme for Talent Development.
online application environment
N.B. You apply for a grant via the
online application environment
. Apply for your log-in details in good time and familiarize yourself with the online application process.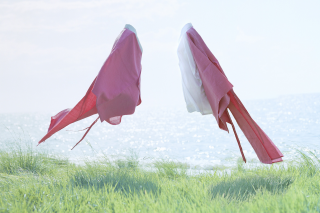 Intermediate Status Temporary Procedure for International Collaboration
Intermediate Status Temporary Procedure for International Collaboration
26 November 2020

Since 15 July 2020, the Creative Industries Fund NL has been working with a Temporary Procedure for International Collaboration (TPIS) to support project applications that focus on international collaboration. This procedure was organized as an alternative to the Internationalization grant programme and the Vouchers procedure for Presentations Abroad, both of which were put on hold because of COVID-19.
By means of the
Temporary Procedure for International Collaboration
, the Fund is supporting projects that provide a substantive contribution to the development, profiling and reinforcement of the international position of the contemporary Dutch creative industry. Since July, 23 applications have been supported under TPIS for a total sum of €363,797. Applications may be submitted on a continuous basis until 30 November 2020. Below are a few examples of projects that have been supported:
4DSOUND – Grove
'Grove' is an immersive audiovisual and sculptural installation, and is a collaboration between 4DSOUND, Salvador Breed (NL), Philip Beesley (CA), Living Architecture Systems Group (CA) and W+N Studio (UK). The project is in the research phase, and is focused on the development of new technologies such as kinetic architecture, 3D-printed speakers and interactive software. Grove combines film, audio and sculpture in the form of an installation that depicts the future of architecture. The work will premiere at the Venice Architecture Biennale.
RNDR – Untold Stories
'Untold Stories' is an interactive media platform that shows unknown stories and scenes from international films and documentaries that were never finished due to circumstances of powerlessness. By means of Artificial Intelligence (AI), the visitor can take control of the director's chair, change the narrative and edit an infinite number of versions. This project is a collaboration between design studio RNDR (NL), film-technology developer in the field of AI and machine learning KASPAR (DK) and mixed-reality studio Makropol (DK). With this project, the team aims to stimulate discussion on ethical issues concerning new technologies: can machines be used as storytellers and express our personal stories?
Stichting Creative Coding Utrecht – On The Fly
The Dutch live-coding scene has grown significantly in recent years and is characterized by the various applications within the music industry, performing arts, graphic design and game culture. With the project 'On The Fly', Creative Coding Utrecht wants to capture this diversity as keenly as possible and map out the community of Dutch makers. As a result, the Dutch field can be made more accessible for foreign partners and linked to the issues of the European collaboration project. International partners in the consortium include ZKM (Karlsruhe), Hangar (Barcelona) and Ljudmila (Slovenia).
Maryam Kordbacheh – Draping Poetry
(photo above)
'Draping Poetry' concentrates on material and form research from a conceptual and philosophical perspective on the design process. Kordbacheh studies and questions the fundamental aspects of design and investigates items of clothing that go beyond their material meaning. 'Draping Poetry' will result in a contemporary, conceptual and experimental art installation, in which Kordbacheh will highlight the results of the material and form studies and emphasize the process of design. Kordbacheh wants to exhibit her work in Japan and the Netherlands through photography and film. In addition, Kordbacheh is developing a physical publication. To do this, she is carrying out a focused search for sustainable international connections.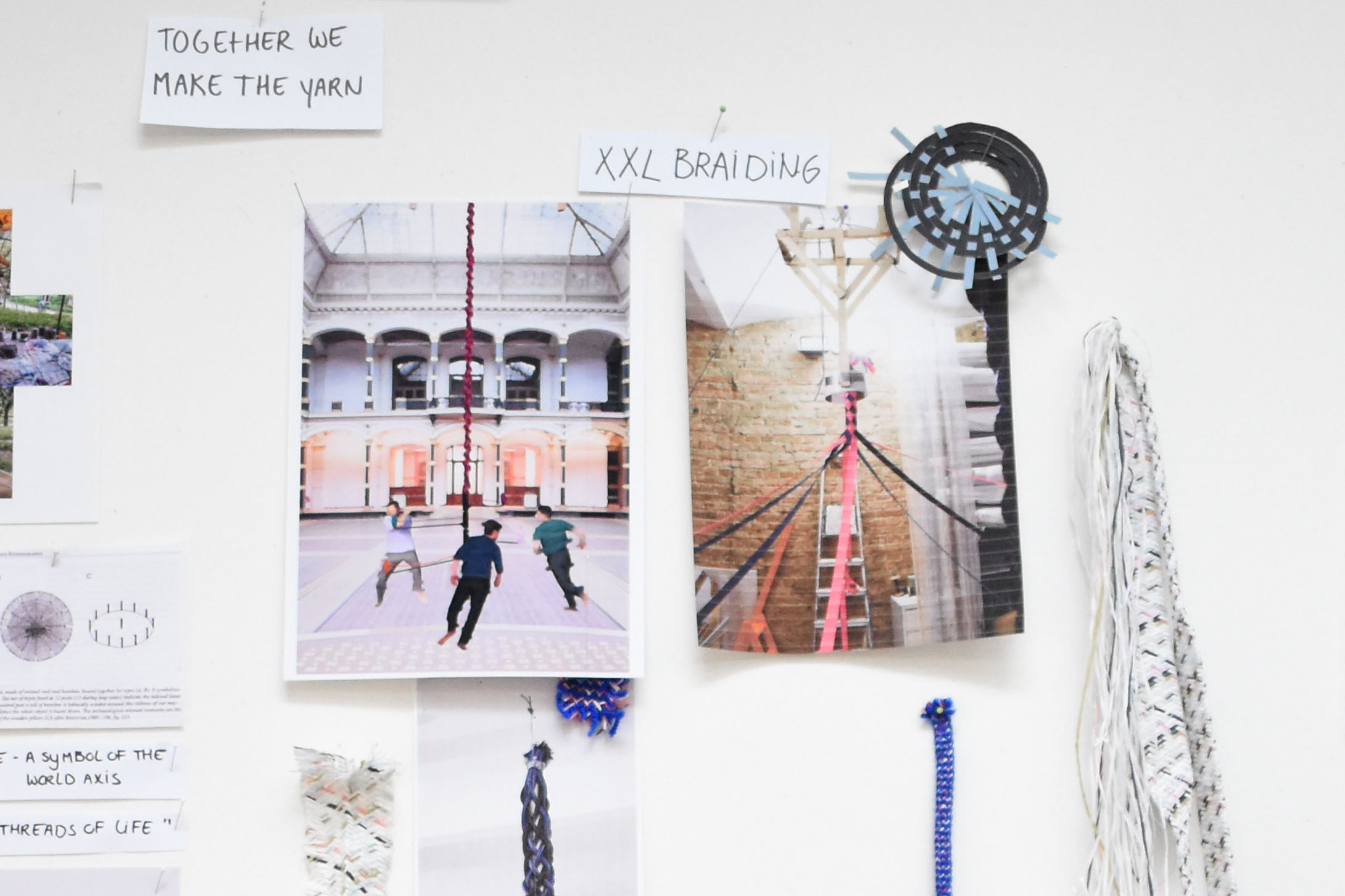 Jongeriuslab – A Woven Cosmos, Spinning a yarn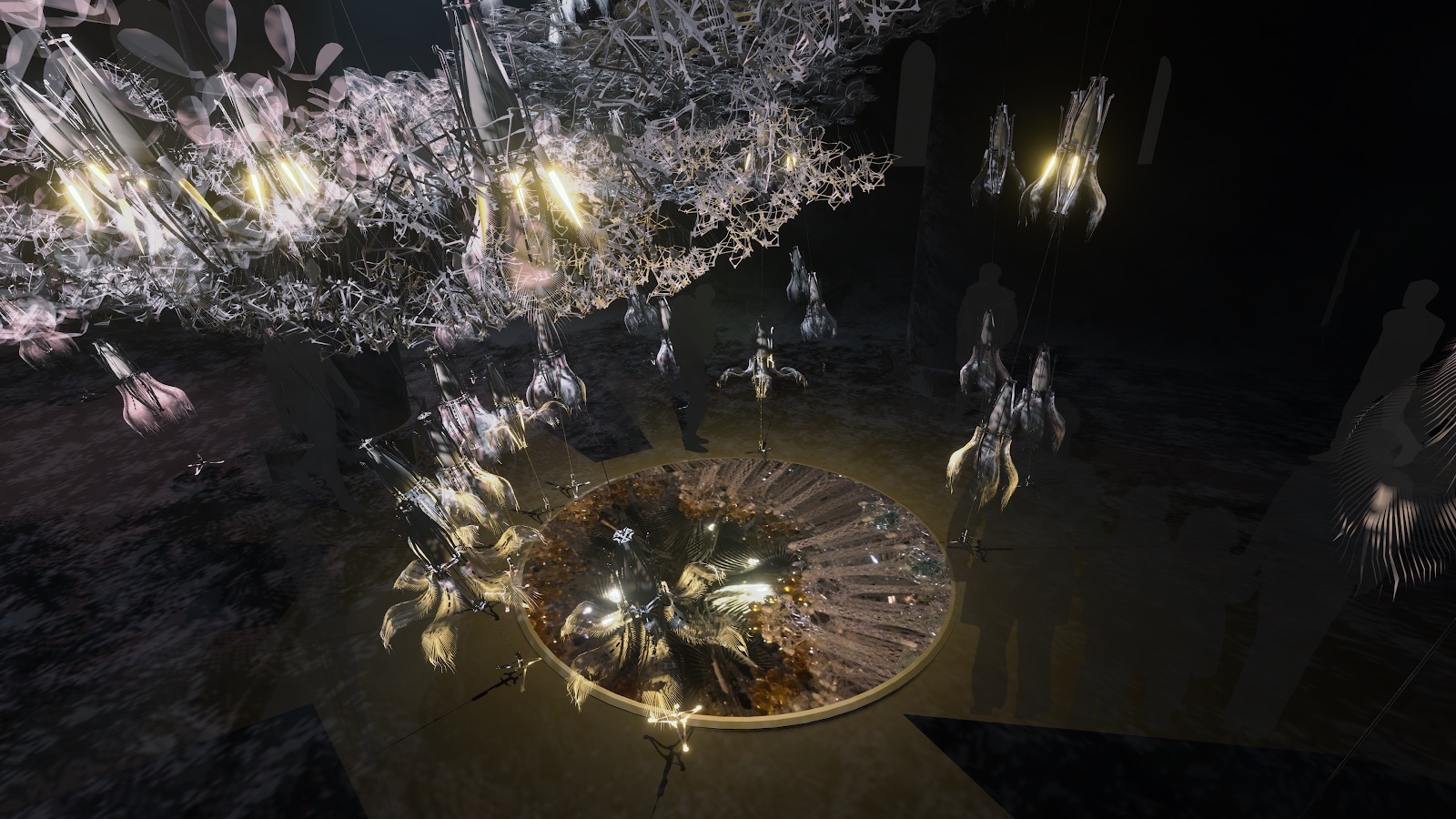 4DSOUND – Grove
procedure
The projects that are eligible for the Temporary Procedure for International Collaboration must focus on new forms of international collaboration in response to a specific question or assignment abroad. The applicant is a Dutch design party working together with one or more international partners. A project can last a maximum of six months. Applications are processed in order of receipt.

2021
In January 2021, the Temporary Procedure for International Collaboration will continue and the available budget will be announced.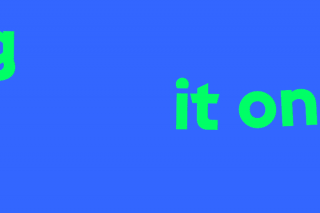 3 December: Bring it online! Information session 2021-2024
3 December: Bring it online! Information session 2021-2024
12 November 2020

On Thursday afternoon 3 December at 16:00, the Creative Industries Fund NL is organizing the information session Bring it online! 2021-2024.
During this online session in Teams, we are bringing the design sector together and are keen to discuss what drives you. How can we support your design ideas and how can we achieve social impact with the sector as a whole? Of course, we will also talk about the impact of COVID-19 on the Fund and the design field. Now and in the near future.
Director Syb Groeneveld will kick off by giving information about developments within the Fund, the new grant programmes and additional activities in the policy period 2021-2024. What is staying as it was, what is new and what is changing?
An important part of the afternoon are the break-out rooms with Fund staff members, and you can register in advance to take part. In these sessions, we explain the possibilities within the grant programme of your choice and within the Fund, by means of a Q&A conversation with the online participants. The sessions last an hour.
Make your choice from these sessions; you can only attend one.
1. Design Grant Programme
2. Architecture Grant Programme
3. Digital Culture Grant Programme
music x design and Immerse\Interact
4. Talent Development Grant Programme
5. International Collaboration in times of COVID-19
Would you like to submit a question in advance or put a topic on the agenda? When you register, please indicate which session you are choosing – only one is possible – and add your question. Of course, you can also use the chat function during the session of your choice or during the plenary section.
Date
: 3 December
Starts at16:00 pm
[bLanguage
: Dutch
Location
: online in Teams
programme
16:00-16:05. opening by moderator Afaina de Jong, architect and founder of research and design studio AFARAI.
16:05-16:20 Syb Groeneveld's explanatory comments on the policy plan 2021-2024
16:20-17:20 various break-out rooms and Q&A with online participants
17:20-17:30 conclusion led by moderator with Syb Groeneveld.
registering
We would like to hear what you think as an applicant and what you experience in practice.
Sign up via
the registration form
. You will receive a link for participation in your mailbox before 3 December. Respond no later than Monday 30 November 2020.