news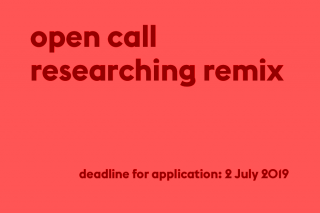 Open Call Researching Remix
Open Call Researching Remix
9 May 2019

Do you use 'remix' as a method to achieve innovative and experimental work? And within your practice, do you reflect on themes such as balance of power, ownership, appropriation and social inequality? For the Researching Remix Open Call, Metro54 and the Creative Industries Fund NL invite makers, collectives, organizers and thinkers to submit a project proposal. The deadline is Tuesday 2 July. The results of the selected works will be presented at the Dutch Design Week in October.
collaboration between the Fund and Metro54
As a platform, Metro54 follows experimental and innovative art, design, fashion, architecture, music and digital expressions very closely. In 2019, Metro54 is organizing the travelling annual programme Re-mix and Re-search: whose cultural appropriation is this?. This programme investigates the theme of cultural appropriation within contemporary urban arts & culture and is being realized in collaboration with the Creative Industries Fund NL.
open call
Remix as a methodology and research method has a significant influence in urban arts & culture. We are interested in projects that are able to relate critically to this influence and, in so doing, reflect on themes such as the balance of power, ownership and cultural appropriation.
For this open call we are looking for new, interdisciplinary and many-voiced remix work that contributes to innovation in the fields of (graphic) productions, graphic design, fashion, architecture, visual culture and digital culture. Themes such as agency, recognition and ownership play an important role in the intended projects. We are also particularly interested in how remix as a research method or methodology plays a role in your practice proposal.
group exhibition
The selected proposals for new work will be presented during the Dutch Design Week 2019 in Eindhoven as part of the exhibition and programme This is a Take-Over: Researching Remix. In this way, curator Metro54 wants to draw attention to design, reflection and research within urban arts & culture.
meetup
If you would like to present an idea or if you have any questions about the open call, come to the in-store meetup on Thursday 6 June from 19:00 to 21:00 at Daily Paper in Amsterdam. Metro54 and Fund staff will be present.
contact
If you have any questions about the content of this open call, you can also contact
Metro54
. For questions about submitting your proposal, please contact
Sean Gillis
or
Zineb Seghrouchni
or by telephone at 010 436 16 00.
practical information about your application
Who can submit a proposal?
Individual makers, designers, thinkers, collectives and organizers of new, interdisciplinary and diverse work can submit a proposal.
When is the deadline?
you can submit your application here

the open call closes on 2 July 2019

the selection will be announced in the third week of July

What is the available budget?
maximum € 4,000 per proposal for making new work (including VAT, where applicable)

a minimum of four proposals will be supported

What do you need to provide?
portfolio

project plan: in text and/or images; the inclusion of web links to online material, films, etc. is permitted

proof of the applying party's registration with the Dutch Chamber of Commerce (KvK)

What is the evaluation of the proposal based on?
vision on remix as a research method and methodology

extent to which reflection on themes that influence urban arts & culture has been developed

boldness and inventiveness

feasibility of the proposal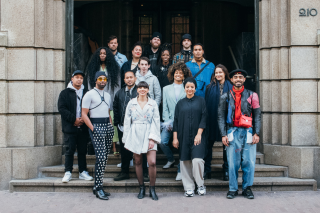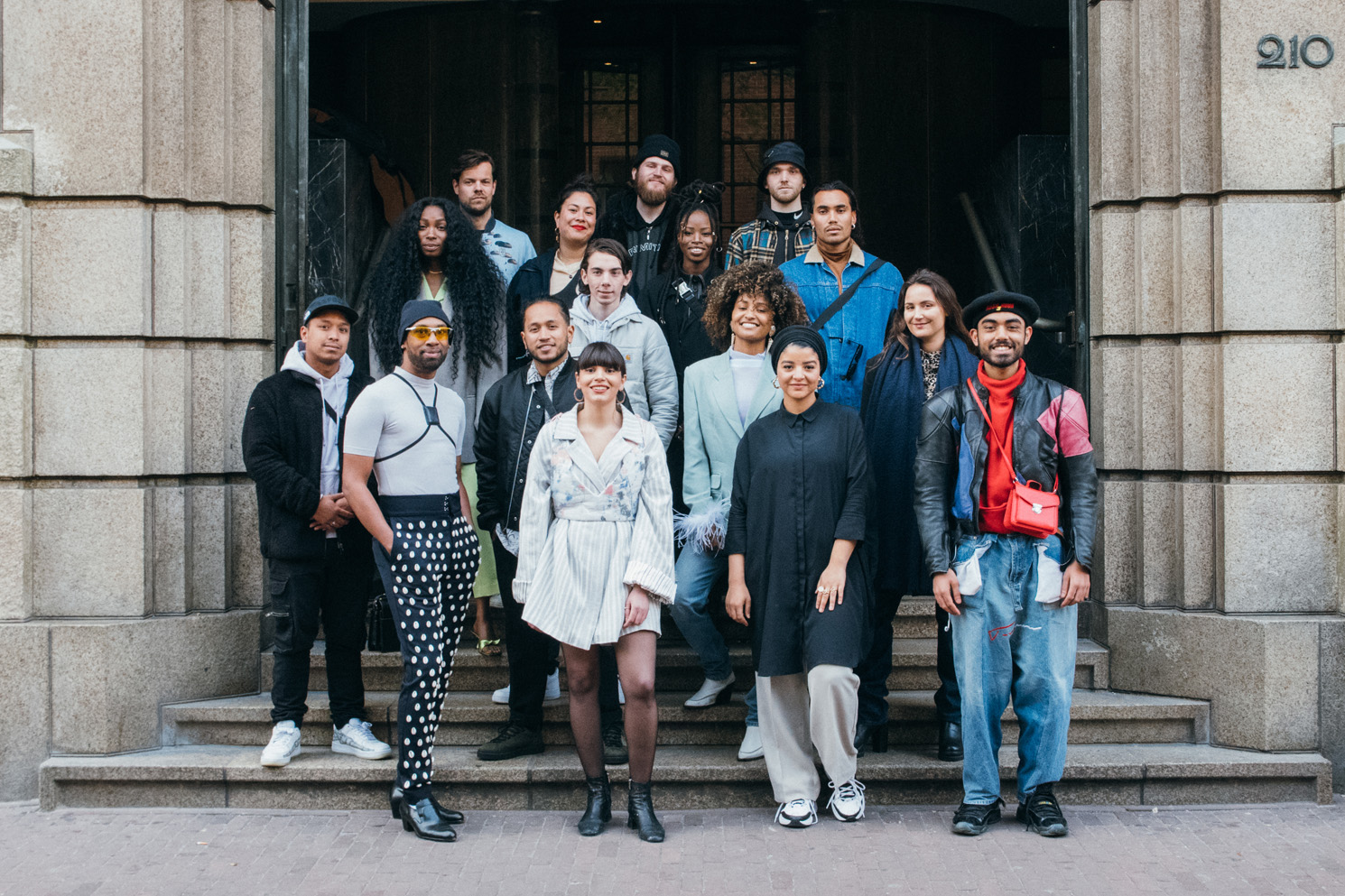 8 May 2019

During two vibrant scout nights, on Wednesday 1 May 2019 in Amsterdam and Thursday 2 May 2019 in Rotterdam, 29 young makers in total pitched their ideas or work with the aim of qualifying for a working grant from the Fund. Scouts Marian Duff and Meryem Slimani, who were appointed for Talent Development, were able to reach makers who have to a large extent developed themselves independently.
A wide variety of makers pitched their plans for the coming year. For instance, fashion designers, art directors, set designers, graffiti artists, typographers, product designers, illustrators or other image makers. All of them offered a brief insight into their activities in a very engaging way. The themes common to the various makers were a striking feature, with a focus on street culture and metropolitan dynamics, identity and society, and the autonomous position versus the role of platforms. 'Preparing for this evening gave me a boost, and only now do I really understand what the Fund actually means', was one of the reactions. 'Even though I wasn't chosen, this opportunity gave me so much energy and focus to continue on my own path, perhaps in collaboration with one of the makers I met tonight.'
development plan
During
the scout nights
, Marian Duff and Meryem Slimani, together with a jury, each selected four makers who will receive € 1,000 from the Fund to draw up a development plan for the coming year. The scout nights were an initiative of Marian Duff.
Selected in Amsterdam:
Yavez Anthonio
Giorgio Toppin
Youssra Benaya
Dek van der Plas & Anyah Sealey
Selected in Rotterdam:
Marwan Magroun
Imruh Asha
Yuro Moniz
Said Kinos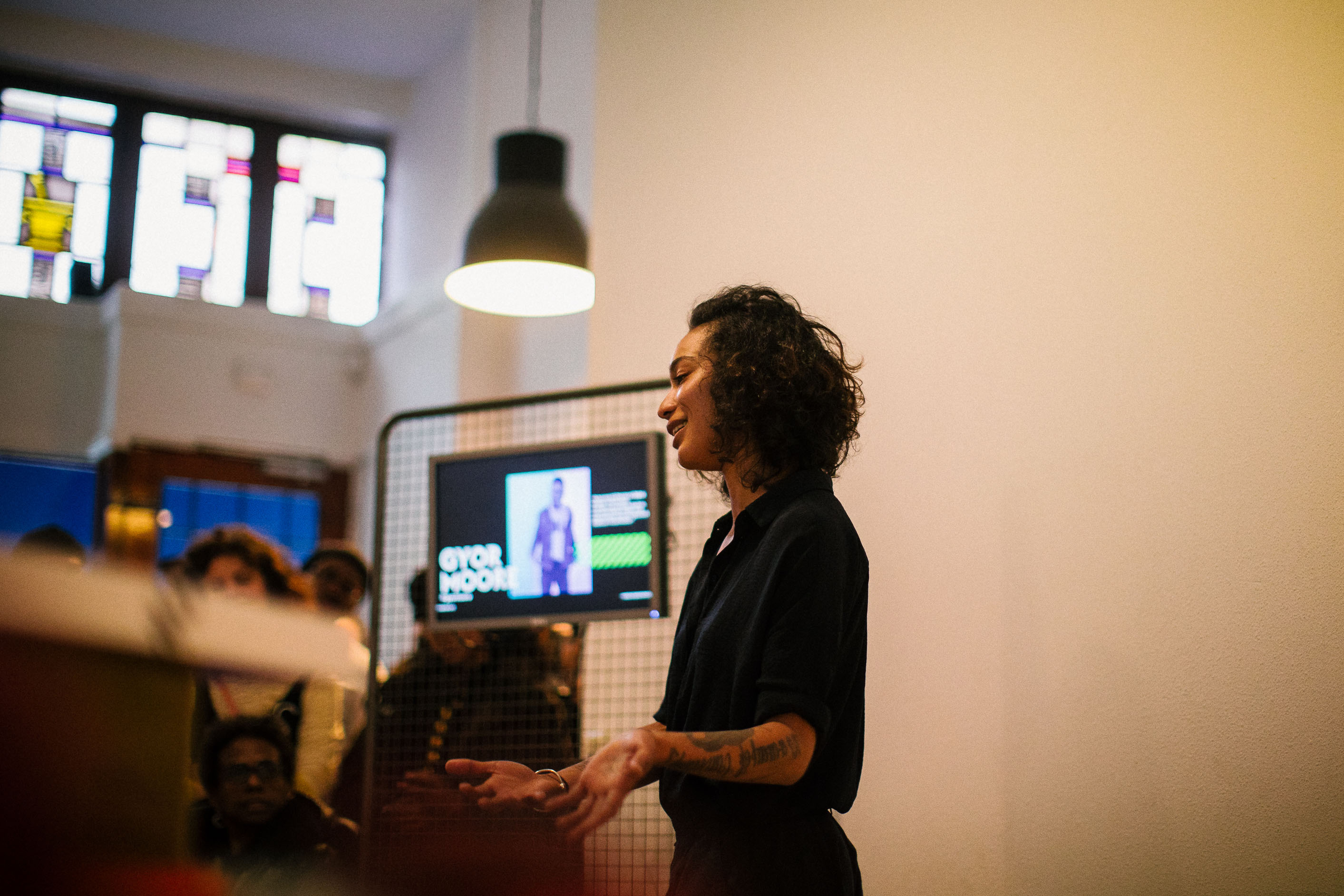 Presentation by Yuro Moniz during Scout Night Rotterdam at Brand New Guys. Photo: Diana Oliveira
follow-up
On 6 June, the Talent Development advisory committee will meet for the second time to evaluate a total of 60 development plans. The scouts Marian Duff and Meryem Slimani will be present for part of the meeting. They will describe the eight practices of the makers who were selected during the scout nights, but will not provide any further advice. The remaining 52 were already selected by the committee in the first round of Talent Development. On the basis of the plans submitted, the committee will select a maximum of 35 makers to receive a grant of € 24,000 from the Fund. At least two of these grants are reserved for the makers nominated by the scouts. These grants come from extra resources that the Ministry of Education, Culture and Science (OCW) made available for talent development in September 2018.

scout night jury members
In Rotterdam, the jury consisted of Nick Kailola (founder of Leyp, designer, sneaker customizer), Sharon Jane Dompig (visual artist and art director for Daily Paper, among others) and Telma Patricia Fonseca Monteiro (fashion designer and founder of INVALID Atelier). In Amsterdam, Aukje Dekker (founder and director of sociëteit SEXYLAND), Soufiane Kinani (creative manager Top Notch) and Angelique Hoorn (director Angelique Hoorn Management) sat on the jury.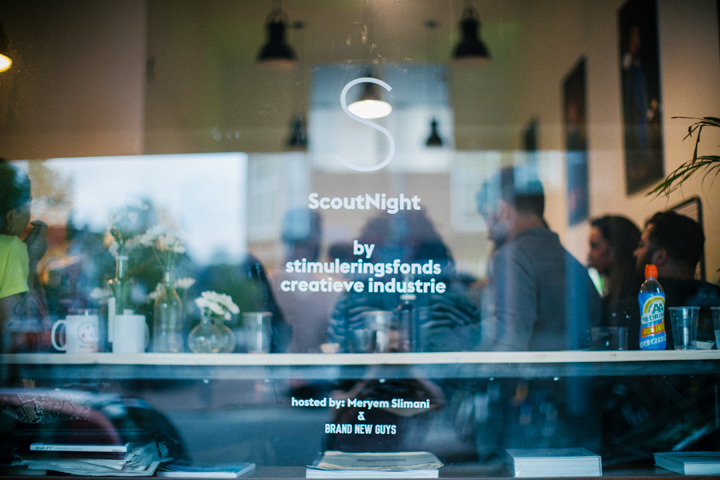 Scout Night Rotterdam at Brand New Guys. Photo: Diana Oliveira
Photo above: participants of Scout Night Amsterdam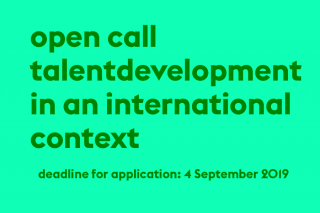 Open Call Talent Development in International Context 2019
Open Call Talent Development in International Context 2019
8 May 2019

The Creative Industries Fund NL invites architects, designers, makers, critics and/or curators with an exemplary and/or distinctive practice in the creative industry to submit a project application for an international project. A stipulation for support is that the project involves a collaboration and presentation with an international institution, organization or company with an excellent reputation. With the Open Call for Talent Development in an International Context, the Fund is stimulating the artistic and professional development of designers who are embarking on an exceptional collaboration with a foreign partner. This is the second open call in a series of three that will be issued each autumn through to 2020.
open call set-up
For this open call, the Creative Industries Fund NL is making € 75,000 available in 2019. Depending on the project, the collaborations can take a diversity of forms, for instance a research project, presentation or residency. The Fund is making a fixed sum of € 12,500 available for a residency and € 25,000 for other forms of collaboration.
The stipulations for being eligible for a grant are:
the project should take place largely or entirely outside the Netherlands;

the designer/maker/architect must have an exemplary and/or distinctive practice;

the designer/maker/architect has Dutch nationality or a practice that is registered in the Netherlands;

the foreign partner enjoys an excellent reputation;

there needs to be a reasonable amount of co-funding, of which a substantial proportion will be contributed by the foreign partner;

a form of presentation that is relevant for the project is included at the conclusion of the process;

there is no question of a commissioner/client relationship between the two parties.

You can find an overview
here
and
here
of projects that were supported in previous rounds of the Open Call Talent Development in an International Context:
application
The application can be submitted until
Wednesday 4 September 2019
at the latest via the Creative Industries Fund NL's
online application environment
.
more information
Find more information about the Open Call
here
.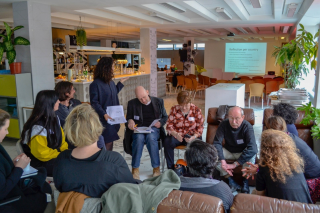 Tips for international collaboration
Tips for international collaboration
8 May 2019

How do you strengthen international collaborations and work together on an equal footing? And how do you measure the impact of your project within complex contexts? On Friday 12 April, in Mono Rotterdam, the 28 teams currently selected under the Creative Industries Fund NL's 'Inclusive Cities and Societies' programme shared their insights and the lessons learned in these areas.
The teams were selected for the Turkey, Russia, Egypt and Morocco
Open Call #1
or
Open Call #2
. All 28 projects focus on creating new relationships between street culture, identity and public space as well as between the city and the countryside. Eleven teams started their full project last year, while the other teams, selected for the second open call, have just begun the initial pre-research phase. The aim of the session was to learn from each other, to find out more about effects and impact and to exchange experiences concerning the international projects and collaboration.
instructive workshop
Together with Phil Compernolle, strategy and impact advisor, the Fund prepared a workshop session as part of the impact framework developed for the entire four-year programme. In four groups (one per country), the teams shared and discussed challenges they have faced so far, how they responded and what they would have done differently in retrospect. To fuel the discussion, a short partnership survey was sent to all Dutch and main local partners as preparation. Some main local partners were also presented through short videos.
recommendations for international collaborations
More than 75% of the teams mentioned in the partnership survey are intending to continue the collaboration in the future. The main reasons for collaboration for both the Dutch and international partners are to learn from each other and to achieve the project results. The challenges mentioned very much relate to the typical issues of a long-distance relationship. Examples are: dealing with challenges in communications (across borders and time zones), culture (the notions of time or meaning of things) and time management (aligning schedules). Collaboration with other stakeholders was also mentioned as a challenge. However, the teams also shared various hands-on solutions and recommendations with each other for building a successful and trusting international partnership.
Here is a quick summary and 9 tips on international collaboration given by the teams:
1. Take the time to get to know partners and build trust
Explore the richness of your partners and try to achieve project outcomes as a two-way experience for both sides. Trust and a good personal relationship between the core members in both countries are crucial. For example, in situations where conversations are in another language and can't immediately be translated into English, and to allow each other the freedom to work in a way that fits the context.
2. Know your local context
A successful partnership is a genuine one. It's not copy-pasting 'Dutch' solutions, but working in a way that is 'specific to the local situation'. Be prepared for halts and unexpected changes to the trajectory and always have a plan B (or even a plan C). In Morocco, for example, the key word is 'Insjallah'. Be clear, but also flexible, and trust your local partner.
3. Involve others
Focus on building capacity in the country you are working in, rather than just exporting knowledge. Work together from the very beginning of the project in every phase of its development. Also find the right communication partner, so that you can make a story out of it.
4. Visit
Exchange visits are crucial to experience the local context and previous projects carried out by both partners.
5. Listen
Learn to listen and take independent advice from a 'confident' local. The way projects are formulated can already reveal a lot of biases and power dynamics. Don't underestimate cultural differences in communication. It takes time to understand each other.
6. Communicate continuously
Communicate with your partners frequently and openly. Strengthening partnerships depends on constant action. In this context, an informal method of communication is often most valuable: use WhatsApp, a phone call or social media rather than e-mail.
7. Be clear, transparent and realistic
Set clear parameters and give freedom/trust within those boundaries. Establish the basis first (equity, roles) and make it a pleasure to be partners. Also, be realistic (and flexible) financially.
8. Have patience and long-term commitment
It's not about being perfect, because it won't be, but make it meaningful through the way you work and the data you create. Where relevant, make sure the project can still keep going when you leave. Long-term commitment is key, since social (or systemic) change takes time.
9. Reflect on impact
Reflection on the results of your project gives all the participants the opportunity to learn: from the good (success stories) and from the bad (brilliant failures). The most interesting story is how you adjusted the project to make it a success. Be ambitious, but realistic, and stick to your sphere of influence (what effect did the project have on the target groups, given all the other influences).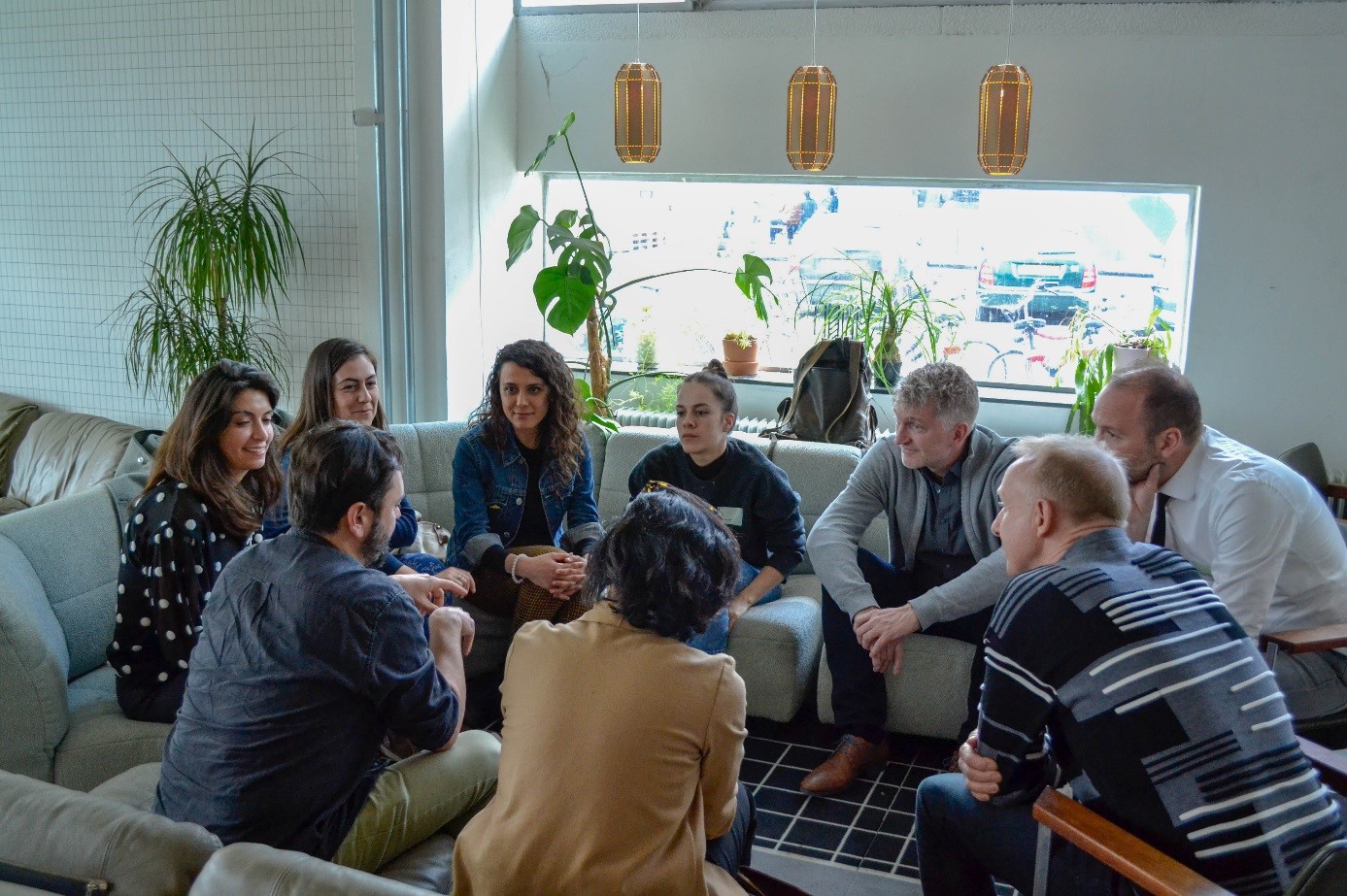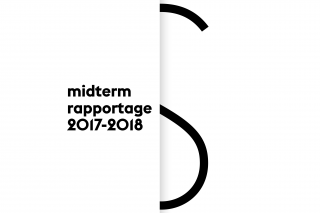 Midterm report Design Sector Internationalization Programme
Midterm report Design Sector Internationalization Programme
8 May 2019

In April 2017, the Creative Industries Fund NL received a project grant from the Ministry of Education, Culture and Science and the Ministry of Foreign Affairs for the Design Sector Internationalization Programme. In an interim report, the Fund describes and evaluates the activities undertaken in this context.
The Design Sector Internationalization Programme comprises a grant programme, a range of activities and a series of open calls. All these activities contribute to the ambitions and objectives as described in the policy framework for international cultural policy for the period 2017-2020.
The core of the programme is contained in the Internationalization Grant Programme. The central objective of this grant programme is to stimulate a strong cultural sector that grows in quality through international exchange and sustainable collaboration. The programme is designed to be demand-driven: designers, makers, institutions and foreign organizations can submit their proposals for proposed activities.
Within the policy framework of international cultural policy 2017-2020, the Fund also administers a four-year programme entitled 'Inclusive Cities & Societies through Design'. This programme focuses on four countries: Turkey, Russia, Egypt and Morocco and is open to projects within the three main disciplines of the creative industry and all possible crossovers. Central to the programme is the role and deployment of design and design thinking in questioning and providing solutions for rapid urbanization and the social themes associated with it.
The interim report shows, among other things, that the reputation of the Dutch creative industry is strengthened by showing high-quality selections on relevant international platforms. The focus countries and the countries with a 'made-to-measure' approach are well served and the quality of the supported projects seems to be still improving. Expanding the field of work goes hand in hand with strengthening the reputation of the Dutch design field. The Fund concludes that the interdisciplinary approach of the design disciplines gives the Netherlands a distinctive position and ensures that projects with a cultural and social perspective add a new layer to working on major social transitions such as climate, mobility and the living environment. In order to make this quality visible, a long-term policy is required to build trust and sustainable relationships and to create meaningful results.
The Midterm Report 2017-2018 on the Design Sector Internationalization Programme can be downloaded
here (in Dutch only)
. Would you like to submit an application to the
Internationalization Grant Programme
? The next deadline is
Wednesday 15 May 2019
, followed by the next on
Wednesday 9 October 2019
.
downloads