news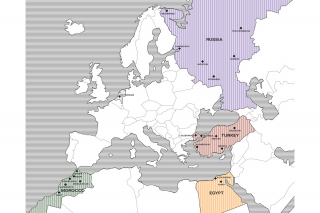 LIVECAST - Inclusive Cities & Societies through Design: Tales of the TREM
LIVECAST - Inclusive Cities & Societies through Design: Tales of the TREM
21 October 2020

On Monday 26 October at 14.00 CET, the Creative Industries Fund NL presents the livecast 'Inclusive Cities & Societies through Design: Tales of Turkey, Russia, Egypt and Morocco' at Pakhuis de Zwijger, Amsterdam. Between 2017-2020, the Fund supported 26 teams in these four countries. Several team members will share their international collaboration experiences involving numerous organizations, institutions and individuals. By taking us on their journey, we gain a deeper insight into their projects and an understanding of the significance of intercultural initiatives from a design standpoint. The livecast is also the launch of the new publication 'Tales of the TREM'.
View the livecast here:
In the livecast teams of creative makers, designers and architects share their special experiences in collaboration with numerous creative local partners in Turkey, Russia, Egypt and Morocco.

The livecast deals with the importance of international exchange in the area of current, urgent, global themes and the social role and impact of design. Together with many local partners, the teams look for innovative design solutions to the numerous challenges posed by rapid urbanization, such as designing inclusive public spaces, developing good, affordable housing and new forms of circular design. The aim is to share with a wider audience the stories unknown to many from these four countries, the innovative perspectives and the lessons learned.

The Creative Industries Fund NL supports 26 projects within the multi-year programme 'Inclusive Cities & Societies through Design', as part of the International Cultural Policy 2017-2020 of the Ministry of Foreign Affairs and the Ministry of Education, Culture and Science.

programme
With various team members and moderated by presenter Jörgen Tjon a Fong, we are going to discuss the following themes:

1. inclusive cities and societies
with guests:

Syb Groeneveld, executive director Creative Industries Fund NL
Tuğçe Akbulut, partner Tradition as a making tool (TR)
Daria Naugolnova, partner Identity in Typical (RU)
In video:
Fridaymilk, partner Murmansk Prospekt (RU)
intermezzo
Robin Vermeulen and the Amsterdam Andalusian Orchestra, partner
Facets of Tangier
(MA)
2. international cooperation
with guests:
Daria Ofman and partner Abdalla Daif of Connecting Deltas (EG)
Thijs Verhaar of Inclusive Regenerative fashion in Turkey (TR)
Yassine Salihine, designer and adviser to the Creative Industries Fund NL
3. a look to the future
Keynote and talk with Birgitta Tazelaar, deputy Director-General for International Cooperation – Ministry of Foreign Affairs of The Netherlands
publication
All 26 projects are featured in a publication, with inspiring interviews, stories and photos. Click to request the publication
here
.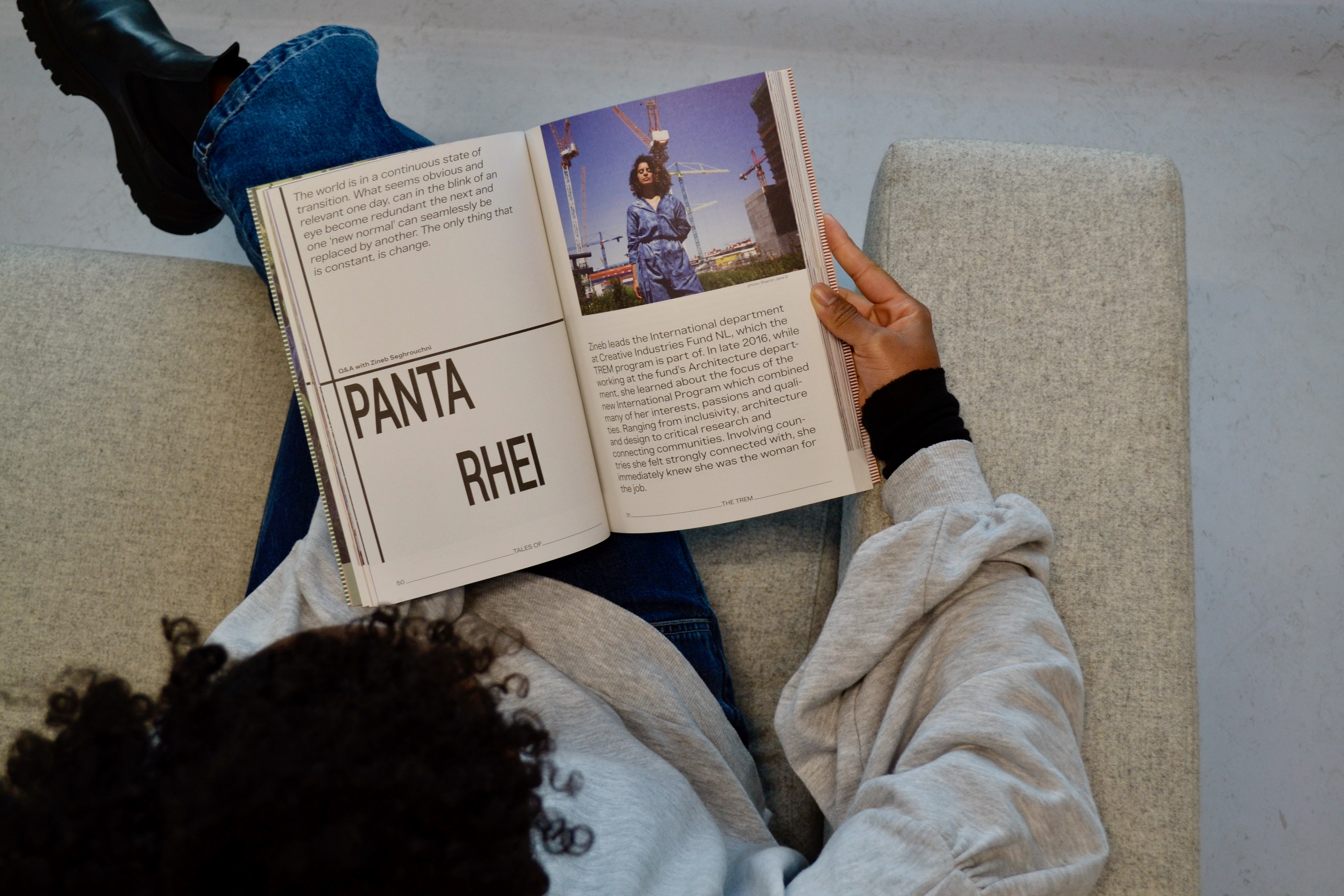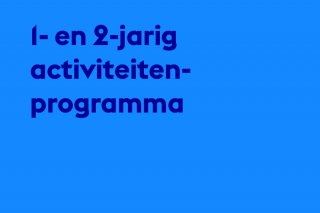 77 applications received for 1 and 2-year Activities Programme 2021-2022
77 applications received for 1 and 2-year Activities Programme 2021-2022
15 October 2020

The Fund has processed 77 applications within the grant programme 1 and 2-year Activities Programme 2021-2022. 17 organizations have taken the opportunity to submit two proposals simultaneously: one for a 2-year programme of activities and one for a 1-year programme of activities. All proposals will be evaluated shortly by the same committee.
The
advisory committee members 1 and 2-year Activities Programme
are:
Nathanja van Dijk (chair), director Kunsthal
Pieter van Boheemen, reseacher Rathenau Institute
Ella Buzo, programmer digital culture Tetem
Ama van Dantzig, co-founder Dr. Monk, social innovation office
Anne Dessing, architect Studio Anne Dessing
Daan Petri, architect Hootsmans architecture office
Annelies Thoelen, head programme Z33, Hasselt
Thomas Castro, curator/conservator grafic design Stedelijk Museum Amsterdam
A significant sum has been requested, in total € 12.3 million, € 8.3 million for a 2-year activity programme and € 4 million for a 1-year programme. The subsidy ceiling for 2-year programmes is € 2,000,000. The subsidy ceiling for 1-year programmes is € 1,300,000. In view of the available budgets, the advisory committee will have to make astute choices.
The average amount requested for a 1-year programme of activities is around € 80,000, while for a 2-year programme of activities it is on average € 150,000 per year. It is expected that approximately 17 institutions will be supported for 1 year and 7 institutions for 2 years.
selection announcement
The meetings of the advisory committee will take place in late October. On 6 November 2020, the institutions will be informed about the intended decision of the Fund's Board. The decisions will follow in the first week of December 2020.
1 and 2-year subsidy
With the 1 and 2-year Activities Programme grant programme, the Creative Industries Fund NL is providing subsidies to cultural institutions that would like to implement a 1 or 2-year programme that contributes to the advancement of excellent quality, development and professionalization of the contemporary creative industries within the Kingdom. Programmes for 2-year support must be of national significance. Programmes for 1-year support must at least be of regional significance.
next rounds
In 2021, there will be a new round for 1-year activities programmes that take place within the calendar year 2022. In 2022, there will once again be a round where both 1-year and 2-year support for activities programmes can be applied for.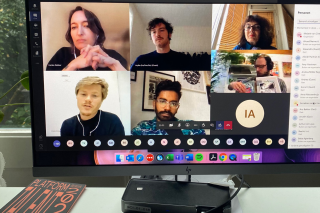 Get a Grant – a short, powerful application
Get a Grant – a short, powerful application
14 October 2020

Are you an artist or designer starting up your own practice? Perhaps the funds can help you on your way with a financial boost for talent development. 'Check the websites and know that there are friendly people working there who want to contribute their thoughts. Nothing to be afraid of,' says art teacher and radio curator Femke Dekker during the Get a Grant Event, organized last Thursday by the Creative Industries Fund NL and Mondriaan Fund via Teams. Some 140 participants joined this digital variant of Get a Grant. For the last five years, it has been a recurring event full of tips & tricks about applying for financing from a fund as a starting artist or designer. Moderated by Dekker, artists, designers and fund staff once again talked about opportunities for starters.
'Take the time to find your own voice. What is your position as a maker? Hone your plans, by discussing them with others as well. But most of all: write in giant letters on the wall what your own main goal is, your greatest passion, your plan. And keep that in mind when you make an application.' This was the advice from performance artist Mylan Hoezen. He graduated from the Minerva Art Academy in Groningen, and in 2019 he received a Stipendium for Emerging Artists from the Mondriaan Fund.
'Write in giant letters on the wall what your greatest passion is'
'Everyone has their own method,' he says. 'Before I completed the forms, I filled notebooks with my writing, all the while looking back at the capitals on the wall – my dot on the horizon. My tip is this: get started with your profession and don't put off submitting an application indefinitely. At that time, I also worked in a bar to earn my money, at all kinds of weird times. It was pretty 'messy', but waiting for the right moment makes no sense, because it won't come. The great advantage of a contribution is that it gives you time to focus on your work and development; it takes your professional practice further.'
immense variation: from installation, painting and fashion to digital design
Niels Engel, project officer at the Mondriaan Fund, and grants officer Sharvin Ramjan at the Creative Industries Fund NL, say that the two funds complement each other (and sometimes overlap to some extent) when it comes to a contribution for talent development. For pronounced crossovers, the funds jointly have a staff member for Interdisciplinary Projects.
'We like to keep an open mind and employ a broad definition of artists,' says Engel. 'Starters in the first four years of their practice can apply to us, in all possible disciplines, from painting or performance to audiovisual installations. Nor is it exclusively reserved for people with an art academy background. Artists who followed a design education can apply as well. And also starters without this specific educational background. What's important is that you are able to clearly demonstrate a professional artistic position and practice, and a professional profile.' Niels Engel tells us that you can apply to the Mondriaan Fund all year round for the Stipendium for Emerging Artists. He has noticed an increase in the number of applications since the coronavirus crisis. 'This year, in October, there are already 200. Approximately 40% are successful and receive a grant.'
Sharvin Ramjan has this to say: 'The difference with the Mondriaan Fund is that the Creative Industries Fund NL is specially intended for designers in the first four years of their professional practice. Within this group there is an enormous variety, ranging from fashion, product design and architecture to the application of new technology in digital culture. Every year we have one
Talent Development
application round, and the deadline is usually in March. Of the 200 or so applications we receive, some 60 go into a second round and between 30 and 40 are awarded grants. Applicants without a diploma from design or art studies can go to the
Scout Nights
.'
avoid stumbling blocks: endless texts and exaggerated themes
Applying is one thing; obtaining an award succeeds in a fifth to half of cases, and sometimes seems to be an art in itself. For moderator Femke Dekker, this raises the question: which stumbling blocks should you avoid as an applicant?
Ramjan: 'Dos and don'ts? I wouldn't want to name them, because a special application always rises above the patterns of dos and don'ts. Talent development is intended for exploring new avenues, so you shouldn't be putting on blinkers.'
Engel: 'Committees are wary of receiving motivations or explanations from artists that seem to go on for ever. It's better to write something short and powerful. If you're already struggling to make your point, how can a committee understand clearly? And it's best not to dream up major themes if you don't relate to them at all in your work. It's not a prerequisite to talk about sustainability, for example. The work can just as easily be about matter. Don't feel obliged to use big words; a committee will soon see through that.
text and image in one package – compare yourself and be precise
But the point is, as a thinker in images how do you find a short and powerful formulation? Designer Kalle Wolters talks about his method: working together. Since obtaining his bachelor's degree in Illustration & Animation from the Minerva Art Academy in Groningen, he and seven others are part of the collective
Studio Knetterijs
. In 2018, Knetterijs received a Talent Development grant from the Creative Industries Fund NL for the special publications the collective produces: magazines that turn into posters or from which postcards and also audio works appear. Wolters has this to say: 'Clarify your thoughts, your motivation and your plans by discussing them with others and letting each other read them. This was necessary within our collective to sharpen everyone's role and to name the common identity. But if you work alone as an artist or designer, it is just as important to compare yourself, for example to a colleague who may have been awarded a grant before. Someone who's not too close to you, because if someone like that understands what you're saying, it will come across to the committee as well.'
questions
Question from the audience: what about documentation material? Can you refer to a website or provide a link to videos? Niels Engel of the Mondriaan Fund is clear about this: the smartest thing is to upload everything you want to show together with your application, so that all the committee members are provided with your information in one package and do not need to gather information. The same applies to the Creative Industries Fund NL, where you are asked to upload a portfolio in addition to the motivation for your application.

When asked whether examples of good applications are available, moderator Femke Dekker refers to the websites of both funds. No private documents are shared there, but many examples of awarded grants are highlighted. 'These are inspiring and instructive – have a look at who the people are and seek contact if they appeal to you or you know someone. Colleagues are often willing to help each other. Dare to ask: the funds, but also among yourselves.'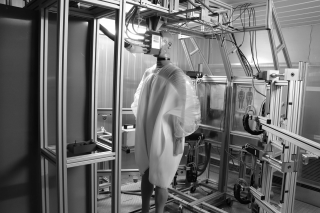 30 projects selected in Design round 4 – 2020
30 projects selected in Design round 4 – 2020
14 October 2020

In the fourth Design round, 30 proposals were awarded grants. As a result of the COVID-19 crisis, the Minister made additional funds available. Part of this money has been used by the Fund for the Design grant programme. This allowed all the positively evaluated applications to receive grants. Coordinator Eva Roolker reflects on the round.
general impression
Crafts are at the heart of many selected projects. Jewellery designer Eva van Kempen, for instance, is developing an online, open-source platform to collect and share knowledge about filigree, now that the last Dutch filigree master, Cor Kuijf, is about to retire. By means of this platform, the craft can be preserved and innovated for future generations of jewellery designers and goldsmiths. Craft and technology go hand in hand in the projects of
Jannetje Jeanine
and
Studio Adaptive Skins
, which focus respectively on scientific glass-blowing and the development of knitted fabrics using innovative yarns and filaments, a thermoplastic used in 3D printing.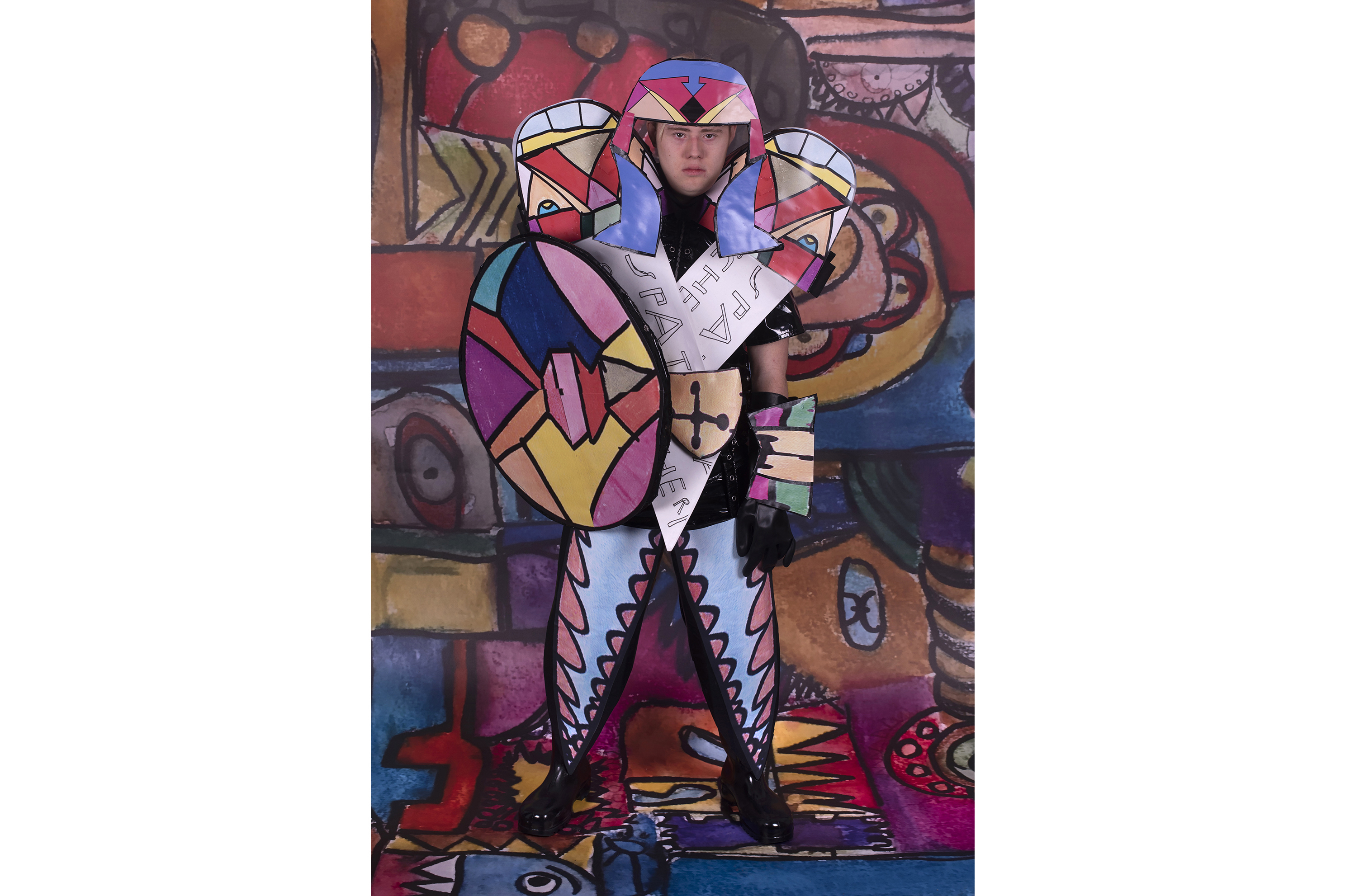 'Outsiderwear', Stichting M-ODE
An eye-catching project in the context of diversity and inclusion is 'Outsiderwear' by Stichting M-ODE. Talented outsider artists with, for example, a mental disability, a psychiatric disorder or a background of homelessness are linked in this project to emerging or established fashion designers, labels and artists. In this way, M-ODE wants to bring together two completely separate circuits – the regular creative industry and the outsider art world –, offer opportunities to makers who are distanced from the employment market, and stimulate more fashion labels and designers to enter into such a collaboration.

'Discourse of a Viral Boundary' is an example of one of the selected projects that is responding well to current events. Artist and designer Pei-Ying Lin and social designer Yi-Fei Chen observe that the knowledge about a virus such as COVID-19 and dealing with it is developing rapidly. According to Lin and Chen, many people cannot keep up with this rapid change at an emotional level. That is why they are investigating whether the objects we use to create a boundary between ourselves and a virus – such as face masks, screens and disinfectants – can also be utilized for the development of consciousness and to accelerate changes in mentality.

Click here for all the projects selected in Design round 4 – 2020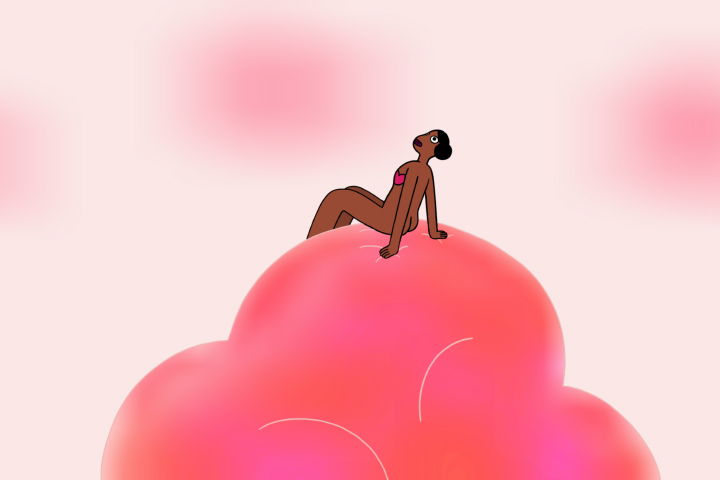 'House of Broken Hearts', Aisha Madu en Studio Pupil
numbers
The available budget in this third round was € 525,044; the original budget of € 240,000 was supplemented with € 250,000 from additional funds made available by the Ministry of Education, Culture and Science as a result of the COVID-19 crisis. In addition, there was underspending in the previous round, as a result of which € 35,044 was added to the available budget for this round. Ultimately 30 of the 71 subsidy applications processed received grants. This brings the percentage of applications receiving grants to 42%.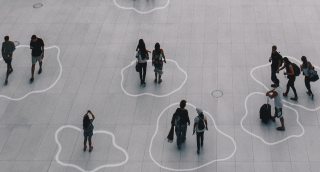 Creative Industries Fund NL present at Dutch Design Week in virtual form
Creative Industries Fund NL present at Dutch Design Week in virtual form
7 October 2020

In an exceptional year, it promises to be an exceptional Dutch Design Week, one in which it will be quiet in Eindhoven, in stark contrast to all the previous editions. We all know why. Instead of at Sectie-C, in the many studios, or the Klokgebouw, this year's activity is taking place online. Fortunately, the Fund was prepared for this and we can present two online exhibitions during Dutch Design Week.
Talent Tours
By way of short video portraits, 'Talent Tours' provides insight into the thinking and practice of 39 emerging design talents, each of whom is concerned with topical social themes. What are their motives, their doubts and ambitions, and what values do they put first in their work? By offering these design talents, through a talent development grant, the free space for a year to optimally develop themselves artistically and professionally, they can create a meaningful position for themselves in the professional field and in society. Take, for instance, social designer and bio-artist
Kuang-Yi Ku
, who outlines oppressive future scenarios in which he confronts the public with the question of what is still acceptable when it comes to the influence of medical science on our lives. Or
Marwan Magroun
, who made a photo series and film in which he wants to refute the stigma that rests on fathers with a migrant background. And
Milou Voorwinden
, whose research into 3D weaving will hopefully contribute to the move towards sustainability that is so badly needed in the fashion industry.
Chronic Health
We are presenting our other online exhibition 'Chronic Health – Happily ever after?' as part of the Embassy of Health. In 15 projects, in collaboration with Waag, Philips, Máxima MC and U Create, we demonstrate the power of design research in finding answers to questions that have become more urgent than ever in recent months: What do we actually find important for our quality of life? Is it survival, at the cost of everything else we care about? In addition to all the protocols, is there enough room for what visibly does us good? And what about when you look at the bigger picture: the functioning of society, and the liveability of the planet? In the projects being presented, designers work together with healthcare professionals with a forward-looking perspective on a healthy society. For example, design studio Panton, in collaboration with a number of hospitals, developed the 'Medical metro line' that provides insight into treatment processes for all care providers and patients involved. Gabriel Fontana unravelled the competitive and normative sides of team sport with 'Multiform', and presents a more social variant. While Studio Samira Boon, together with the VU and Waag Society, is investigating how the bacterial layer that grows on the surface of the fermented beverage kombucha can be used to create a durable, breathable interior.
practical information
Like the Dutch Design Week, the online exhibitions open on 17 October 2020 and can be seen via the website of the Dutch Design Week and the World Design Embassies. If you happen to be in Eindhoven before that time, take a look at the 39 video portraits in
Talent Tours
in MU, or if you can't wait, on our
Platform Talent
website.