news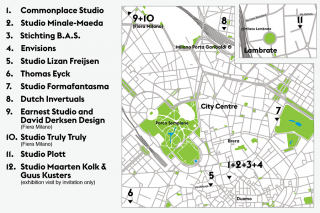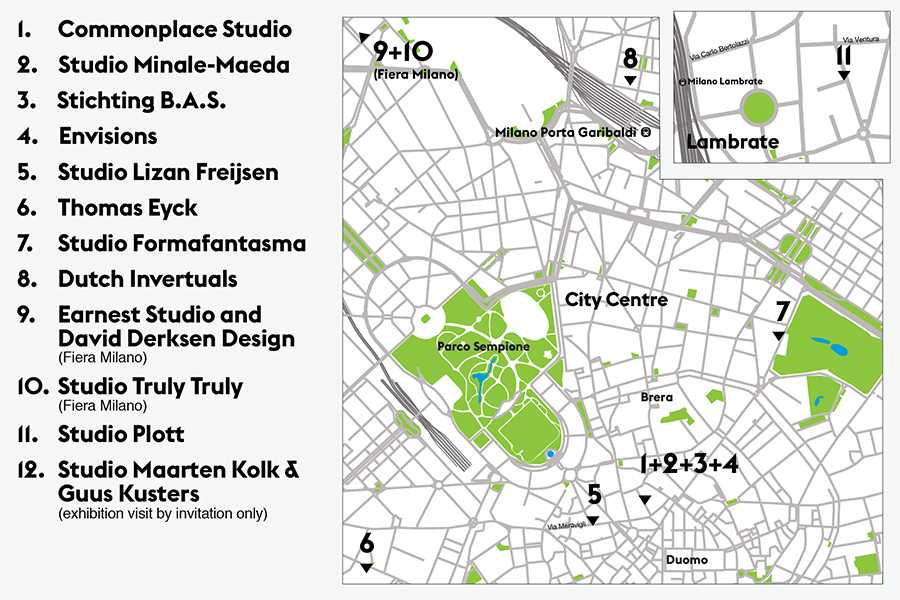 23 March 2017Salone del Mobile 2017, one of the largest, all-encompassing international fairs for furniture and product design, is being held in April. The Fund is supporting the presentation of 12 projects at the event. Who is where at the Salone del Mobile? This special google map shows where these 12 designers and collectives are presenting their work in Milan.
In late 2016 the Fund selected
12 design studios
for their presentations at the Salone del Mobile 2017 via an open call. This selection consists of designers and collectives who are investigating new materials and techniques, are primarily concerned with creative design processes, are venturing into exceptional forms of collaboration, and are preparing distinctive presentational forms. The presentations offer a survey of the diversity of artistic quality in the work of emerging as well as established Dutch design studios and their unique approaches to presentation or collaboration. The Fund's support enables the design studios to give their presence in Milan an added value by means of excellent or exemplary execution. The Open Call contributes to the realization of three key objectives of the Fund's Internationalization Programme:
• enhancing the profile of the Dutch design sector;
• establishing and reinforcing long-term collaborative relationships;
• expanding the international sphere of activity of the Dutch design sector
The presentations
The selected presentations are being held at venues such as Palazzo Clerici, Spazio Rossana Orlandi and Ventura Lambrate, where many Dutch presentations are staged every year. The selection also includes presentations that are taking place at SaloneSatellite, specially intended for up-and-coming talent, and a number of projects can be found at new venues, such as Spazio O' in the Isola Design District. This special
google map
shows where these 12 designers and collectives are presenting their work in Milan.
Festive opening at Palazzo Clerici
Make sure you come along to the celebratory opening reception in Palazzo Clerici on 4 April, which is being organized by the Fund in conjunction with the Consulate General of the Netherlands, Commonplace Studio, Design Academy Eindhoven, Envisions, Het Nieuwe Instituut, MacGuffin magazine, Studio Minale-Maeda, Studio Sabine Marcelis and Teresa van Dongen. More info
here
.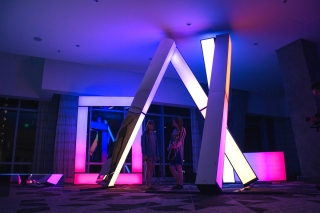 Dutch designers at SXSW - column #3 by Syb Groeneveld
Dutch designers at SXSW - column #3 by Syb Groeneveld
20 March 2017On my last SXSW evening I visited Chad Lawson's piano concert in the small auditorium at St David's Church. It formed the conclusion of an enervating five-day visit to the ultimate interactive/film/music festival in Austin. As Lawson, sitting at his grand piano, explained to the audience how he had inventively adapted Chopin to make it intriguing for the Spotify and YouTube generation, my thoughts wandered off to some of the Dutch designers active at SXSW who, by means of small interventions in their own professional practice, have managed to reach new target groups with their work.
Nick Verstand, for example, who now combines his original fascination with music with digital technology and science. Last year's presentation of his
Anima installation at SXSW
, supported by Creative Industries Fund NL, was a rip-roaring success. Nick subsequently received commissions from Reykjavik, Beijing, Toronto and elsewhere, and was also invited to present a new installation within the SXSW Art programme in 2017. This year it was POV (Point of View), a speculatively sensory, audiovisual spectacle of 15 minutes that transported its many visitors from agitation to calm, and vice versa.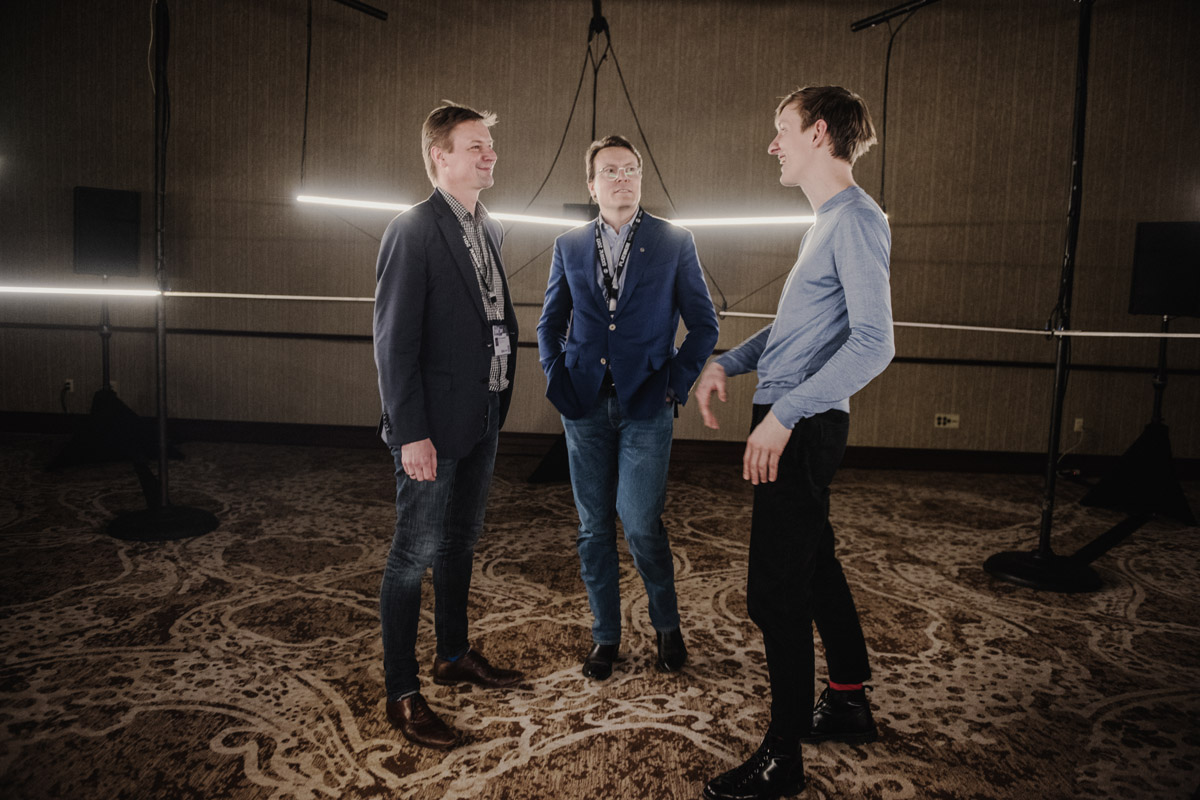 ZKH Prins Constantijn, Syb Groeneveld and Nick Verstand at POV. Photo: Nick Helderman
Or fashion designer Pauline van Dongen. For her, innovation within fashion can't go fast enough, so for inspiration and new techniques she prefers to look to other sectors. In 2014 Pauline reached the finale of the SXSW Accelerator programme for a dress interwoven with solar collectors . It was the launch-pad for many international collaborations and lines of research. in the New Dutch Wave at this year's SXSW, as a fashion-tech designer Pauline presented her ISSHO denim jacket prototype, in which sensors provide new forms of interaction between clothing and wearer. Van Dongen expects that this jacket will go into production within two years.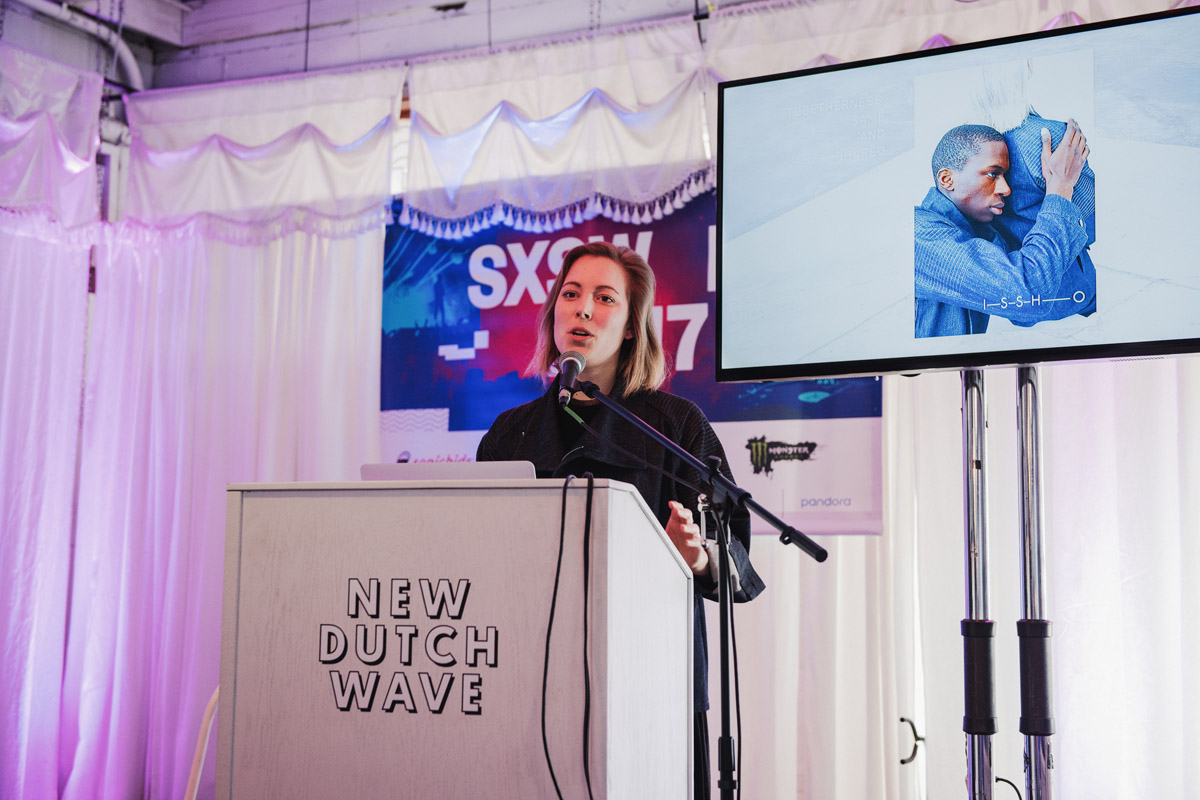 Presentation Pauline van Dongen in New Dutch Wave. Photo: Nick Helderman
Circus Family, too, which started out making snowboard videos, is now a studio that merges design with the latest technological capabilities. Having been invited to create an interactive LED installation for NYCxDESIGN in 2016, this year the Consulate-General of the Netherlands in New York asked Wout Westen and his cohort to present something at SXSW. This resulted in an immersive, sensor-based installation, in which the public triggers the intensity of the colours and audio. For Circus Family tthis TRIPH project is a test case to investigate how this storytelling technique might also be employed in other formats.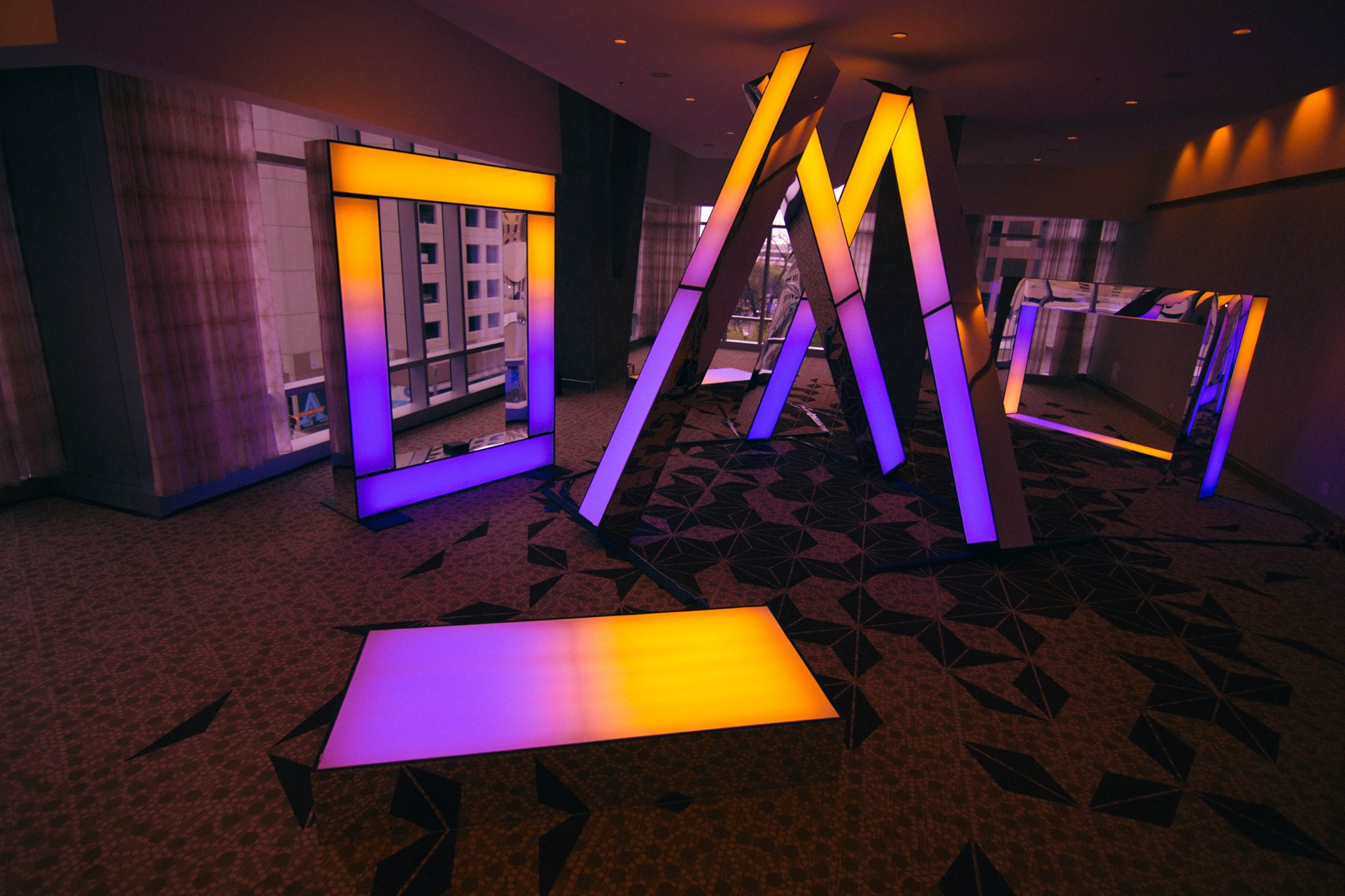 Circus Family
There was, of course, a great deal more to be seen at SXSW. Yet these three examples illustrate how Dutch designers are becoming smarter about how they present themselves at SXSW and are achieving ever more impressive results. Bring it on!

Syb Groeneveld
Executive Director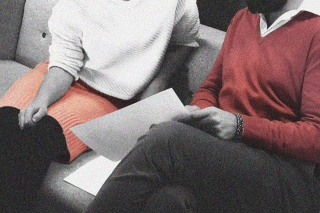 Grant programmes 2017: procedural changes
Grant programmes 2017: procedural changes
21 February 2017

Implementing grant programmes is the primary function of the Creative Industries Fund NL. The grant possibilities for 2017-2020 went into effect on 1 January 2017, and the goals and evaluation criteria of the various programmes have been refined. Applicants need to be aware of a few changes in the Fund's procedures.
Greater responsibility for applicants
The total number of applications is expected to increase in 2017. At the same time, the available budget for grants has decreased. Going forward, the Creative Industries Fund NL will only accept detailed proposals for consideration, with the goal of supporting excellence in all disciplines. Applicants therefore have a greater responsibility to draft high-quality applications with a clear project plan, organisational details, communication plan and budget. In addition, all applicants must commit to generating the maximum support for their activities, both in terms of finances and content.
Equal treatment
The Creative Industries Fund NL expects that it will have to make stricter choices, especially if budgets are limited. The fund aims to offer new applicants the same opportunities as prior applicants.
Submissions
The Creative Industries Fund NL wants to prevent projects from being divided into sub-projects for the sake of funding. It is therefore not possible to submit sub-projects to different grant programmes.
Feedback
It is no longer possible to get feedback on a proposal after the submission deadline. However, you can still discuss the proposal with the funding agency during the concept phase. If you wish to do so, please contact the one of the Fund's employees no later than two weeks before the submission deadline. You can find the contact details of the secretaries and deputy secretaries in the
contact section
on the individual subsidy pages.
For more information, read
Grant programmes in 2017: What's changed?
(in Dutch).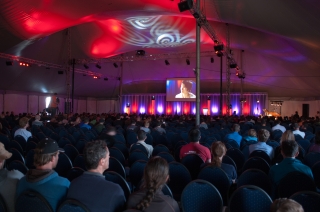 Grant Programme for Festivals: Who's it for and what's changed?
Grant Programme for Festivals: Who's it for and what's changed?
20 February 2017

For the new 2017-2020 policy period, the Festivals process has become a separate grant programme. Every year, €800,000 will be available to support festivals in the creative industries that contribute to the quality, development and professionalization of contemporary Dutch architecture, design and digital culture. From now on, festivals must submit an application to the Grant Programme for Festivals, and can no longer apply to the grant programmes for architecture, digital culture or design. The 2017 deadlines are 22 March and 4 October. €400,000 is available in each round.
Who is it for?
In principle, the festival programme is intended for festivals that are a recognisable part of the infrastructure of the creative industries. With their programming, they respond to trends in architecture, design or digital culture. An additional category is festivals that aren't necessarily part of the infrastructure of the creative industries, but are developing programming that aligns with one of the disciplines. This cross-pollination between different disciplines has the potential make the developments in the creative industries interesting to a wider audience. There is also space for new initiatives within the programme, as the festival format is perfectly suited to react to current events.
You can view a selection of the applications that received funding in the past
here
.
What has changed?
The distinction between applying for phase 1 (preparation) and phase 2 (implementation) has disappeared. From now on all festivals, large and small, new and established, must submit one project application for the planning and execution of the upcoming edition of their festival. For applicants, it means that in addition to the setup and overview of the festival programme, they must also provide insight into the organisation, communications, funding and execution of the festival. To submit an application, please use the Grant Application Guidelines (PDF). With these changes, the Fund expects more consistency in evaluating the applications.
Exclusion from other grant programmes
Festivals may no longer apply to the grant programmes for architecture, digital culture or design. However, there is an exception for makers who have been invited by festivals to develop new work, and they can still apply to the above programmes. To do so, they must submit a project application under their own name which is accompanied by a letter of intent from the related festival.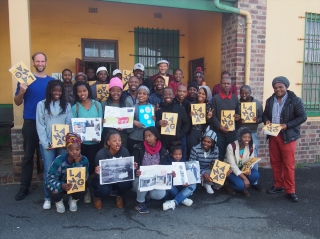 Presenting abroad? Request a voucher!
Presenting abroad? Request a voucher!
16 February 2017

Are you working in the creative industries? Have you been invited by a foreign organisation to give a presentation on short notice? For example, to participate in an event, workshop, lecture or speak at a conference? For certain costs associated with these presentations, you can request a voucher from the Creative Industries Fund NL. The Fund has a special fast-track process for this.
Since 2015, more than 80 international presentations have received support from the voucher process. The supported presentations span the Fund's three disciplines to show the richness of the Dutch creative industries. One example is
Mapping the City: A creative approach on Langa
, organised by design agency andrews:degen at the request of Open Design Cape Town (ODCT). For this project, Andrews and Degen worked together with local designers and unemployed youth from Langa, a township in Cape Town, to investigate how designers can contribute to the quality of urban life.
Architect Afaina de Jong was a participating fellow at
Ideas City Detroit
. This event is part of the Ideas City platform created by the New Museum in New York. The platform focuses on developing radical strategies for urban issues, with contributions from experts from a range of disciplines. And Marieke Verbiesen was invited by the annual
New Interfaces for Musical Expression
(NIME) conference in Brisbane to exhibit her work Mayhem Machine. She was also asked to give a presentation and participate in a panel discussion on the topic Novel Interfaces in Machine Learning.
The conditions for applying for a voucher are:
• The project takes place outside the Netherlands
• The project involves a presentation
• The invitation was recently received from abroad
• The contribution is for travel, accommodation, transport and presentation costs
• The grant requirement is a maximum of €1,500 per applicant
• Only 1 voucher can be requested by a studio, association or collective
• It can't be requested for events where the Creative Industries Fund NL already has an existing grant process
Learn more about the voucher process and other projects that have received a
voucher
.