grants issued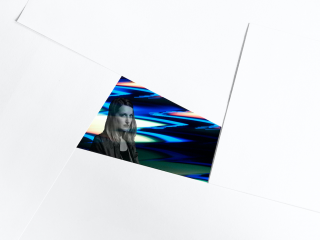 Anne Ligtenberg, 2021

€30.000
With the '#YOUTOO?' project, designers Anne Ligtenberg and Mats Horbach are working with Blauwe Maan and experience experts to find ways of reaching the silent victims of sexual abuse living in unsafe home environments. Where, when and how can they be helped to escape their isolation? In the first phase, co-creative sessions are used to identify the best moments to approach this target group as well as interventions to ensure that people feel heard and know where they can get help and support.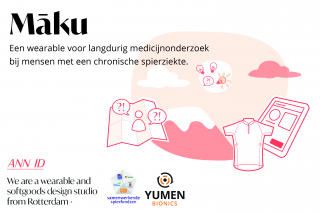 Māku - wearable for long-term medicine research
Māku - wearable for long-term medicine research
Ann.ID, 2021

€30.000
Design studio Ann.ID aims to put patients with a chronic disease centre stage during long-term medicine research. Together with YumenBionics and Samenwerkende Spierfondsen (collaborating organisations for people with a muscle disease), Ann.Id combines fashion and smart health in a wearable that not only collects data for scientific research but also provides the patient with valuable information. Care and research can be performed remotely. In phase 1 the design studio will look at how the wearable can match the patient's identity, and ideas about how data can be made more relevant will be translated into an initial prototype.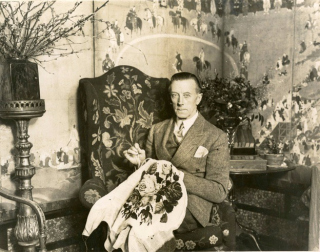 Feministische Handwerk Partij, 2021

€26.535
'De Naaikrans' (The Sewing Circle) consists of a series of five meetings during which young women as well as supportive men are introduced to the practical skills of handicrafts and repairs. At the same time, the meetings offer an opportunity to discuss feminism. For this project the Feministische Handwerk Partij (Feminist Craft Party) has entered a partnership with Atria, knowledge institute for emancipation and women's history. Together they link up the artisan and artistic aspects of art and crafts with the underexposed history of women and current social issues such as gender equality and the lack of appreciation for care work. In parallel with the public activities, there is also a research project that examines the significance of the banner to represent craft techniques in women's struggle for emancipation, and a new banner will be designed.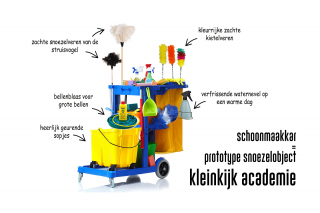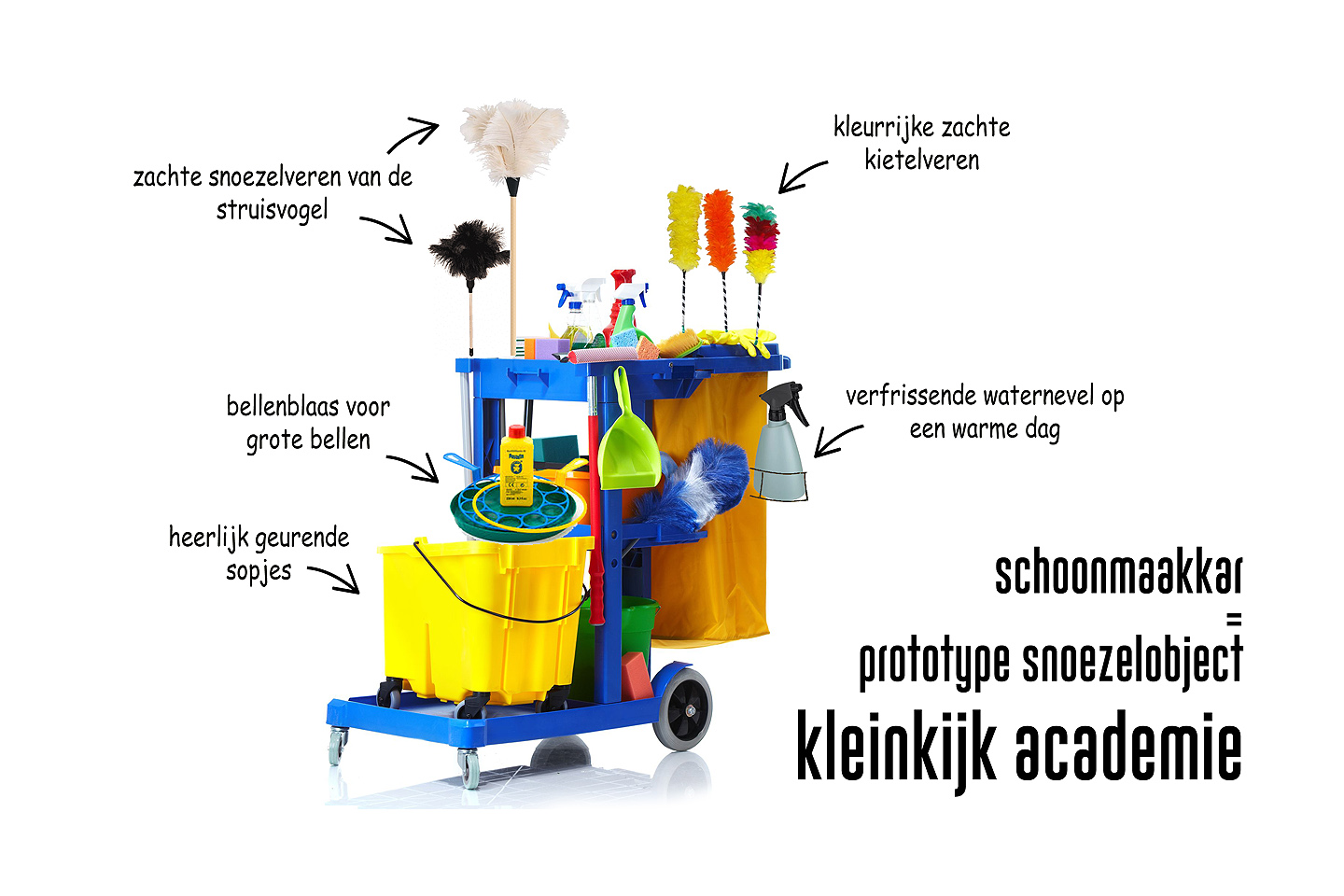 Sjaak Langenberg en Rosé de Beer, 2021

€30.000
Social designers Sjaak Langenberg and Rosé de Beer work for the 'De kleinkijk academie' project in collaboration with disability organisation Severinus. For this project the partners will develop a new learning programme for the existing disability care course offered by Severinus. The majority of Severinus's clients have a severe mental disability which often results in sensory overload, hyperactivity and/or aggressive behaviour requiring a high level of support. This, together with the high workload of carers, means that it is difficult to involve this group in cultural participation activities. As a potential solution, the designers intend to develop interventions that can be used to transform everyday moments within the care process into shared cultural activities. Various experts in the areas of social design and art and performance as well as behavioural experts and client representatives will contribute to the development of master classes for care workers, which will form the foundation of the learning programme.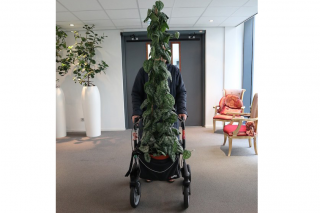 Joost van Wijmen, 2021

€30.000
Stichting Encounter, in partnership with residential care facility Vitalis, will arrange meetings between elderly people and their environment, consisting of care home residents, volunteers and care professionals. The meetings will revolve around the theme of the changing body. It is Van Wijmen's intention to both increase the elderly's social network and their autonomy by bridging the gap between the different generations and to position the elderly as experts in the area of change. Interactive assignments will be used during these meetings. The results of the assignments and talks will be shown in exhibitions at the care centres involved. The applicant will also organise reflection meetings.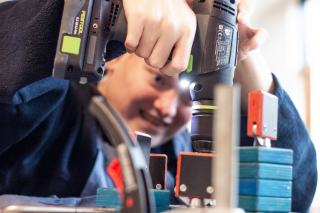 Integrative Hout Werk Plaats
Integrative Hout Werk Plaats
Robin Weidner, 2021

€30.000
Robin Weidner, together with care organisation Reinearde, will work on the 'Integrative Hout Werk Plaats' (Integrated Wood Workshop) project. Weidner wants to involve the residents of the institution in the creative process and will carry out a design study. Lots of residents find it difficult to use tools and this can lead to unsafe situations. By designing special tools, the residents can be introduced to woodworking skills in workshops. The workshops are part of the institute's leisure programme and people from outside the facility can also take part. This enables the residents to interact with others who live in the local area. With these workshops Weidner also hopes to create an earnings model based on the sale of products. The product sales will also enable Reinaerde to become more financially independent.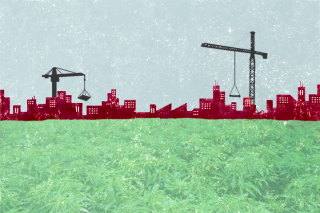 Hennephuizen – a resolution
Hennephuizen – a resolution
Site Practice en Dun Argo Hemp Group, Summum Engineering, 2021

€30.000
Architectural and design office Site Practice, in partnership with Dun Argo Hemp Group, will carry out research into the application of hemplime in house building. The applicants say that this material is rarely used while it is environmentally friendly and energy efficient. Hemp grows fast and can absorb more CO2 than other crops and trees. This makes it highly suitable for issues regarding climate adaptive building design. For this project the partners want to test the suitability of this material through a design study. The study will include questions on the (social) surroundings, architectonic quality and aesthetic development in order to find high quality and innovative housing solutions. Summum Engineering contributes to this project by offering technical support and will test any constructions.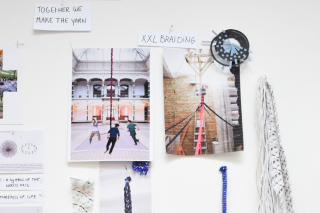 Temporary Procedure for International Collaboration
→

Research
A Woven Cosmos, Spinning a yarn
Temporary Procedure for International Collaboration
→

Research
A Woven Cosmos, Spinning a yarn
Jongeriuslab, 2020

€20.000
Studio Jongeriuslab is bringing together a team of designers and knowledge partners in an experimental study into technical, industrial innovation in the area of use and re-use of textile waste. Jongeriuslab sees that not only consumers, but also designers are increasingly alienated from the automated production process in factories. In this research study, the team is itself developing a number of new machines and presenting them in the exhibition space Gropius Bau, Berlin. The machines will be further developed here during interactive workshops in small groups with members of the public and designers. By, for example, making their own yarn from old clothing, the team aims to create more awareness in a direct and creative way. The designers involved are: Jos Klarenbeek, Vera de Pont, Sarah Meyers, Laura Fugmann, Adrianus Kundert, Marie Rime, Jonas Stracke and Rosana Escobar. Knowledge partners include the Composite Materials Group from KU Leuven and RWTH Aachen University. The expected opening is in late April 2021.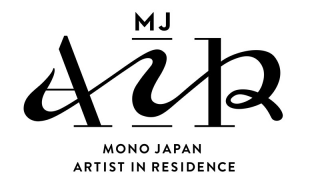 Temporary Procedure for International Collaboration
→

Programme
MJ ONLINE AIR
Temporary Procedure for International Collaboration
→

Programme
MJ ONLINE AIR
MONO JAPAN, 2020

€18.450
MONO JAPAN is developing a digital version of the artist-in-residence programme between designers in the Netherlands and traditional craftsmen and artists in Japan. A preliminary investigation will be carried out to discover the best form for the online meetings. The video conversations between the participants will be recorded and translated into documentaries that show the collaborative process within an intercultural setting. The linked participants for this first online edition are: Paul Beumer and Ykihito Kanai for exchange in the area of natural painting techniques, and Studio Nienke Hoogvliet and three organizations in Yufu City for exchange concerning the utilization of bamboo materials. The participants will develop a series of prototypes, the final works of which will be presented to the public in the Netherlands and Japan.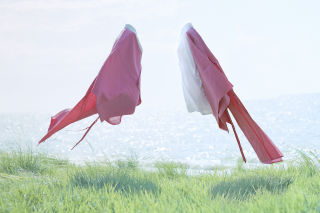 Temporary Procedure for International Collaboration
→

Research
Draping Poetry
Temporary Procedure for International Collaboration
→

Research
Draping Poetry
Maryam Kordbacheh, 2020

€20.000
'Draping Poetry' concentrates on material and form research, focuses on the conceptual and philosophical view of the design process, studies and questions the fundamental aspects of design, and investigates items of clothing that go beyond their material meaning. The aim in this last phase is to develop and realize the knowledge and experience gained during the research phase. 'Draping Poetry' will result in a contemporary, conceptual and experimental art installation. As part of this, Kordbacheh will highlight the results of the material and form studies. In this way, she is trying to emphasize the process of designing. By connecting the worlds as the idea behind them, she wants to exhibit her work in Japan and the Netherlands in a different adapted way through photography and film. She believes that not being physically present will not prevent her from sharing her vision. Lastly, Kordbacheh is developing a publication.