grants issued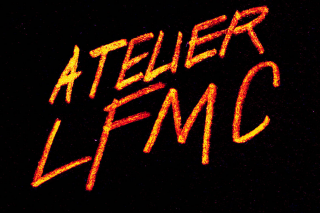 Atelier LFMC, 2021

€110.000
The interdisciplinary group of creatives LFMC is committed as a collective to an inclusive creative industry. In 2021, the collective will materialize as an organization and work towards a number of activities and presentations. In this programme, established and novice makers can develop and form themselves. Underexposed and under-represented makers can create without a filter or 'tone polishing', and without adapting to a dominant culture. Atelier LFMC's annual programme will consist of an online platform and offline productions. Atelier LFMC will continue to build on four pillars: community building, sustainable partnerships, radical equality including equality of opportunity, and quality and authenticity. For its annual programme, LFMC will collaborate with OSCAM, the museum platform for art, fashion, design, craftsmanship and development in Amsterdam.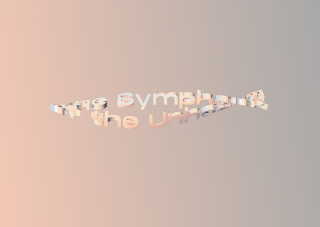 (A)WAKE, 2021

€110.000
In (A)WAKE's annual programme, the organization will develop into a cultural institution representing the new voices of the Middle East and North Africa and its diaspora. Local communities and the universal discourse can come together here and representation, self-awareness and support are central. To achieve an equal exchange in intellect, resources and network between the Middle East and North Africa and the West, the emancipatory potential of the digital world is being explored. (A)WAKE aims to make the domain of digital culture its own by experimenting and building on representation and infrastructure. It also wants to present counter-narratives to European/American-centric ideas. In this way, (A)WAKE aims to contribute to the decolonization of design and build a long-term residency programme that contributes to professionalization, talent development and infrastructure.

DSGN-IN: Design criticism from grassroots and decolonial perspectives
DSGN-IN: Design criticism from grassroots and decolonial perspectives
New Urban collective en The Black Archives, 2021

€110.000
'DSGN-IN: Design criticism from grassroots and decolonial perspectives' is an open call where designers are invited to develop innovative design critiques and methodologies from a decolonial and intersectional perspective. By scrutinizing the reproduction of social inequality, The Black Archives aims to stimulate progressive social change. The DSGN-IN project consists of two parts. The first part concerns the exhibition 'Facing Blackness', in which three selected designers carry out design research into colonial representation, based on the hidden history of the anti-Zwarte Piet and anti-racism movement. Based on the research, the designers will create new work and organize an exhibition at The Black Archives in Amsterdam Oost. The second part, 'Bijlmer Dossier', focuses on the area development and gentrification of Amsterdam Zuidoost. Three designers are invited to conduct design research into the mechanisms of exclusion within area development in Amsterdam Zuidoost and to develop alternative perspectives on the basis of this research. The results of this process will be brought together in a memorandum. During the research period, six designers will be supported by artistic adviser Serana Angelista and spatial adviser Wouter Pocornie (26H).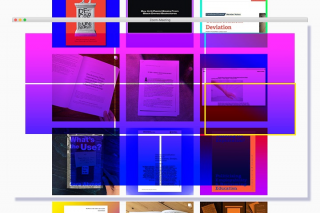 Teaching Design CONVERSATIONS continued ...
Teaching Design CONVERSATIONS continued ...
Teaching Design, 2021

€16.845
In the project 'Teaching Design CONVERSATIONS continued ...', Judith Leijdekkers and Lisa Baumgarten research the role of design education in the reproduction of discriminatory structures such as sexism, racism and classism. Through a series of interviews with teachers, students and alumni, Leijdekkers and Baumgarten examine how and to what extent oppressive structures influence design education. During this research, they are initially focusing on Dutch design education. In addition, they will seek out observations and experiences of individuals who are themselves searching, or working on alternative structures and narratives. The study can be seen as a first step in a long-term research project, with the aim of eventually achieving a collective new approach to design education. The 28 conversations will be deepened and shared through a digital platform.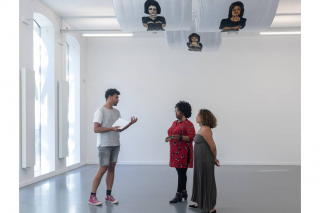 Bijlmer Parktheater, 2021

€96.280
In the project 'Wiaspora Proverbs: Visual Mixtapes of Truth' Simone Zeefuik and Richard Kofi will record a series of podcasts in the Bijlmer Parktheater. The term 'wiaspora' started by Zeefuik and Kofi is a fusion of the words 'wi', which means 'we' in several Afro-Caribbean languages, and 'diaspora'. It sums up what is central to this series of conversations: bringing together and being Afro-Dutch makers, researchers, teachers, social workers, writers and other opinion makers. Together they will discuss the representation of the Afro-Dutch community in cultural museums and institutions, public space, popular culture and films. The discussions centre on both tangible and intangible heritage. Zeefuik and Kofi intend the project to grow into a platform for art criticism and cultural production in 2021. The programme will be developed and implemented out of the Bijlmer Parktheater.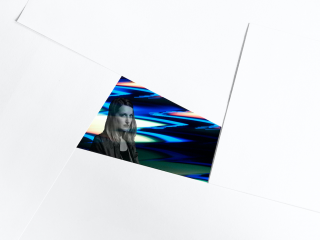 Anne Ligtenberg, 2021

€30.000
With the project "#YOUTOO?", designers Anne Ligtenberg and Mats Horbach, together with Blauwe Maan and experts by experience, are exploring ways to reach silent victims of sexual violence in unsafe home situations. Where, when and how can they be helped to come out of their isolation? In the first phase, by means of co-creative design sessions, specific contact moments and interventions were sought to reach this target group, so that they feel heard and can receive help. In the second phase, the designers, together with Blauwe Maan, aim to increase the skills of workers providing help in order to make sexual abuse easier to talk about. To do this, they are using the collective knowledge of victims, experienced workers and other experts by experience. An online platform is being built, which will become a catalogue of advice, tips and experiences that can help all workers providing help. The goal is to lower the threshold for victims of sexual abuse to get help.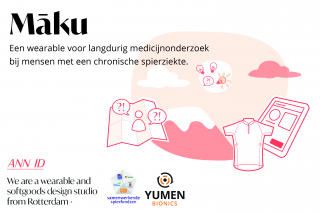 Māku - wearable for long-term medicine research
Māku - wearable for long-term medicine research
Ann.ID, 2021

€30.000
With the 'Māku' project, Ann.ID design studio aims to put patients with chronic muscle disease at the centre of long-term drug research. Together with Yumen Bionics and Samenwerkende Spierfondsen, Ann.ID combines fashion and smart health in a wearable that not only collects data for scientific research, but also provides valuable feedback to the patient. Remote healthcare and research are possible as a result. In the first phase, the current situation of medicine research was mapped out, and an investigation was carried out into how the wearable could fit in with the patient's identity and what insight into the data is relevant. In the second phase, several prototypes of the wearable and data application will be made to validate them with patients, and the steps required for further development into a medical aid will be investigated.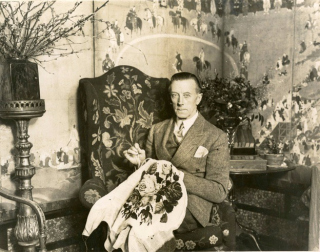 Feministische Handwerk Partij, 2021

€26.535
'De Naaikrans' (the sewing bee) is a series of five sessions, in which young women and men showing solidarity are made enthusiastic for the practical skills of handicraft and repair. At the same time, participants learn and talk to each other about feminism. For this project, De Feministische Handwerk Partij (The Feminist Handicraft Party) is collaborating with Atria, knowledge institute for emancipation and women's history.
Together, they connect the artisanal and artistic aspects of handicraft with the underexposed history of women and current social issues, such as gender equality and undervaluing of caring tasks. Parallel to the public activities, a research project is underway into the significance of the banner as a carrier of handicraft techniques in the emancipation struggle of women, and a new banner is being designed.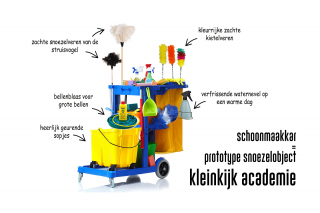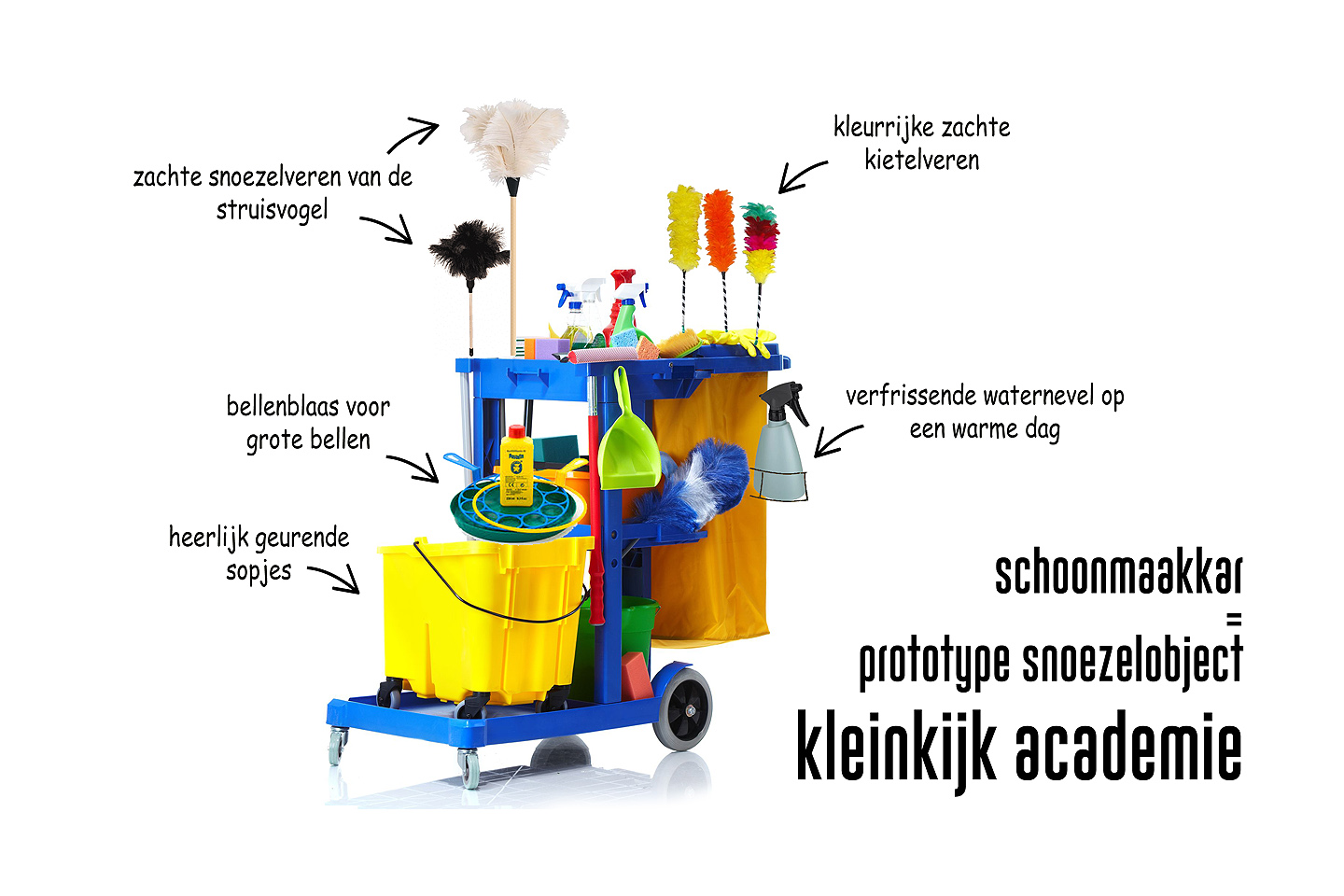 Sjaak Langenberg en Rosé de Beer, 2021

€30.000
In collaboration with the disabled care organization Severinus, social designers Sjaak Langenberg and Rosé de Beer are designing a new learning track with the intention of integrating it into the training of healthcare workers in phases. As a start for this learning track, six designers and artists from various disciplines are developing new cultural and other activities in the homes for clients with severe mental and multiple disabilities. Manon van Hoeckel, Cécile Espinasse, Feiko Beckers, Cathalijne Smulders, Tilburg Cowboys and Joris van Midde are doing this from the perspective of – and in collaboration with – the supervisory staff at the homes. The transformation of the daily routine of the homes and the potentially hidden talents of the staff are important starting points in this process. For example, washing windows can become an interesting spectacle for clients and a mental car wash for supervisors, food design gives a different perspective on pragmatic eating moments, and something that goes wrong in an environment where everything is geared towards safety can actually lead to slapstick and entertainment, as well as reflection on matters that would otherwise remain undiscussed. Because caring for clients takes up a lot of time, integrating cultural experiences into everyday activities is a good solution. The supervisory staff are given new tools that do not require more time, but do provide more mutual experiences for the client and the supervisor. To avoid a top-down lesson structure and to develop new forms of transfer, the designers do not work from a single format. One designer goes undercover as a window cleaner, another designer settles temporarily in the kitchen of a house as artist-in-residence, while a third considers the house as a theatre setting.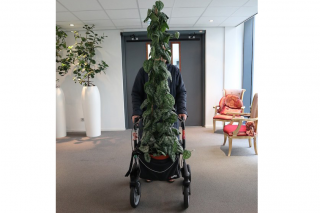 Encounter #8, intergenerational meetings
Encounter #8, intergenerational meetings
Joost van Wijmen, 2021

€30.000
With ENCOUNTER#9, Stichting ENCOUNTER, together with Leyden Academy, is developing a method which enables people of different ages (elderly people/people in residential care homes and young people/students from the healthcare sector) to become acquainted with each other's life course. This method consists of a series of designed meetings that can be carried out independently by the participants. In this way, ENCOUNTER makes accessible the stories and experiences of young people (students being trained as healthcare professionals) and able elderly people living independently. Using sensory practices rooted in design, participants collect (tell, draw or photograph) stories about their bodies. This aims to focus the gaze on the intimate and delicate process associated with physical changes throughout life. The results show at a micro level the participants' own and others' views on themes such as vulnerability, intimacy and closeness. These stories mirror at a macro level questions about what it means to grow older, what good care (for the elderly) is and how we deal with the realization that life is only partly engineerable.
'Encounter' was part of the online exhibition 'Chronic Health – Happily ever after?' during Dutch Design Week 2020. Fifteen projects showed how designers are taking a fresh look at health.