grants issued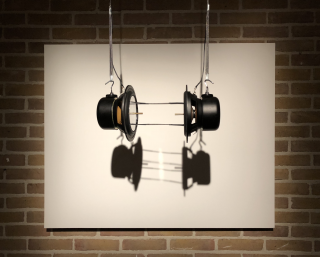 Grant Programme for Multi-Year Programmes
→

Programme
STEIM
Grant Programme for Multi-Year Programmes
→

Programme
STEIM
2018

€480.000
STEIM (STudio for Electro-Instrumental Music) is a network lab with a distinctive orientation towards music and sound. The organization focuses on fostering connections and relationships, between disciplines as well as social domains, and asks fundamental questions that relate to the context of sound and music. It provides an infrastructure for makers to experiment in the form of knowledge and experience, workshops, studios, performance spaces, equipment and presentation spaces for sound art. STEIM conducts research based on a triple-layered model:
1. Artistic research within sound art and digital culture. This involves collaboration with individual makers, but also with other labs and workshops, with vocational training institutions and universities.
2. Links within art and culture. Proceeding from the experimentation with sound and music in context, ties are established with other domains, such as the visual arts, architecture and product design. One of these activities is the 'Klinkklaar' – or 'Pure Sound' – project, a collaboration between Beeldenstorm, EKWC (European Ceramic Work Centre), the National Glass Museum, the Muziekgebouw aan 't IJ concert hall and STEIM.
3. Links with society: (health)care and education. STEIM is investigating the role of sound and music in the care sector with a range of partners. It is also exploring the possibilities for innovation within education. Alongside this research, STEIM presents sound art within the 'TONE' project and by organizing concerts with partners.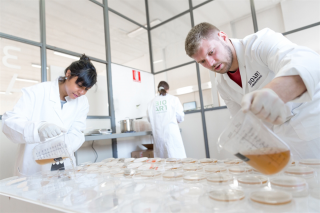 Grant Programme for Multi-Year Programmes
→

Programme
BioArt Laboratories
Grant Programme for Multi-Year Programmes
→

Programme
BioArt Laboratories
2018

€200.000
Granted under condition, € 100,000 per year for two years
BioArt Laboratories aims to guide talent and develop innovative methods and products which add a new dimension to cultural domains as well as to technology and the life sciences. With its hybrid lab and studio, the organization offers work opportunities and coaching for young professionals from the creative industries and the technical sciences. For the period 2019–2020 a programme has been formulated around three spearheads: 1. Optimizing the input for co-creation; 2. Consolidating the platform for co-creation; 3. Guaranteeing the impact of co-creation.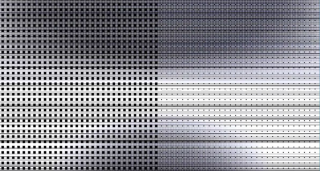 Grant Programme for Multi-Year Programmes
LIMA
Grant Programme for Multi-Year Programmes
LIMA
2018

€230.000
Granted under condition, € 115,000 per year for two years
LIMA is an international expertise centre in the field of archiving and distributing digital art. The organization operates at the intersection of visual art, film and digital culture. LIMA's programme for 2019–2020 consists of three programmatic thrusts. Firstly, LIMA is continuing its 'Unfold' programme, which focuses on reinterpretation and notation as an artistic experiment and will result in a series of workshops. Within the programme 'research and development', LIMA places the emphasis on technically innovative research into dynamic archiving, emulation and documentation, as well as digital repositories. Lastly, LIMA strives to showcase and reflect on digital art, in the guise of the discursive 'Cultural Matter' presentation programme. LIMA is concluding its 2019–2020 programme with a two-day festival. Partners are called on according to the nature of the project. For UNFOLD, LIMA is collaborating with Jan Robert Leegte, IMA and Ars Electronica (Austria), SUPSI (Switzerland) and UBU (Croatia), while for the workshops LIMA is teaming up with Creative Coding Utrecht, iMAL and BrusselDynamisch. Archiving, emulation and documentation will be carried out in collaboration with Rhizome and media artists, including Aymeric Mansoux, Marlous van der Valk, Dave Griffiths, Constant Dullaart and Harm van den Dorpel. Lima also collaborates closely with CoP, HeK (Haus der elektronischen Künste Basel), the Dutch Digital Heritage Network, DEN and universities. For new technologies and models for knowledge transfer, LIMA operates in conjunction with the public, museums and Wikipedia.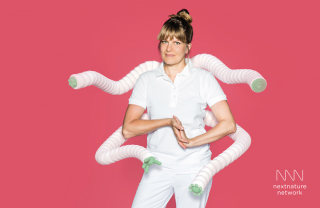 Grant Programme for Multi-Year Programmes
→

Programme
Next Nature Network
Grant Programme for Multi-Year Programmes
→

Programme
Next Nature Network
2018

€323.000
Granted under condition, € 120,000 per year for two years
Next Nature Network explores how we can design, build and live in a nature shaped by humans on the basis of a 50-year plan. The point of departure is the insight that technology is becoming so complex, intimate and autonomous that we experience it as a 'next nature'. Under the motto 'Humane Technology' the organization investigates how we can shape this next nature and live within it. The 2019–2020 programme is arranged into a trio of programme tracks: Intimate Technology, Next Natural Habitat and People of Tomorrow. The activities planned within these tracks include 'Next Senses': an investigation in which young designers speculate about new senses; 'ECOcoin.com': an alternative cryptocurrency that rewards positive sustainable actions; 'Future Food Formula': a mobile expo about personalized vegetables as the first step in the cooking process; and 'Save the Humans': a typographical film about the threats to the future of humankind. Next Nature Network will be investing in the nextnature.net online platform and is hoping to establish a fixed public location where next nature will be permanently on display. A diversity of partners are involved, depending on the content of the project. For example, Next Nature works with TU Eindhoven, the Maxima Medical Centre and Philips Design in the field of research, with the Dutch Design Week and WDCD for presentations, and with the VPRO, Trouw and De Correspondent as media partners.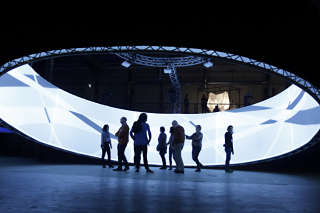 Grant Programme for Multi-Year Programmes
→

Programme
STRP
Grant Programme for Multi-Year Programmes
→

Programme
STRP
2018

€250.000
Granted under condition, € 125,000 per year for two years
The STRP Biennale is one of Europe's largest indoor art and technology festivals. STRP wants to contribute to the talent development of Dutch and international makers by means of its role as (co)producer. By means of professional supervision of content and technical aspects in the development of new work and the distribution of that work, STRP has been able to engage with many makers. With the appointment of Ton van Gooi as director, the organization is entering into a new phase. In the period 2019–2020, STRP is keen to redefine and reposition itself as a platform with a continuous multi-year programme. The organization thereby intends to increase its presence and visibility in Eindhoven and the rest of the Netherlands. Over the coming years STRP will be zooming out and shifting the focus from (creative) technology to more socially engaged themes and the role and impact of art and technology in this context. The point of departure for the 2019–2020 programme is 'critical optimism'. STRP is keen to serve as a guide and convey its audience through the quest for answers to essential questions for our present-day society. The activities include a Festival XL (over 10 days) and a Festival L (four days). Smaller STRP events are being programmed alongside these festivals. STRP also regularly hooks up with larger city events such as Glow, DDW and Emoves, while STRP Scenario evenings culminate in the conferences during the STRP Festivals. With STRP Share the organization offers an educational and participative programme, tailored to specific target groups from young to old. The learning tracks are devised in consultation with the target group, educational institution or knowledge hub. STRP works with various local and national partners from the culture sector, education, government and the business world.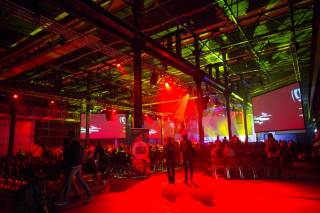 Grant Programme for Multi-Year Programmes
→

Programme
Playgrounds
Grant Programme for Multi-Year Programmes
→

Programme
Playgrounds
2018

€120.000
Granted under condition, € 60,000 per year for two years
Playgrounds is keen to investigate, foster and develop the post-digital visual culture of the moving image and digital media of today and tomorrow. In recent years the festival has evolved from a festival organization into a platform for post-digital visual culture that actively fosters links between makers, industry, education and the public, by means of the annual conference as well as a richly varied programme of activities, exhibitions, workshops, masterclasses, panel discussions and a talent development scheme. Playgrounds strives to present trend-setting work to a wide-ranging, international public, share knowledge and initiate new multimedia productions. The programme for 2019–2020 focuses on three pillars that question developments in visual culture from a different perspective:
1. 'Aesthetics of the (post)digital image', to investigate the relationship between technological developments and aesthetic expression;
2. 'Identity & character design', about the makeability of the human body and online identity;
3.'Visual storytelling', about the way in which technological means tell stories.
Playgrounds is associated with various organizations – regional, national and international. The programme partners include Klik Post Panic, MU, STRP, Pictoplasma, See no Evil, Hear no Evil, FITC and ADCN.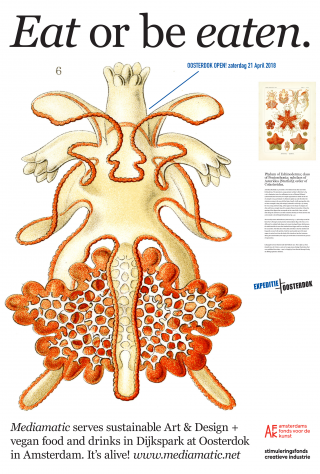 Grant Programme for Multi-Year Programmes
→

Programme
Mediamatic
Grant Programme for Multi-Year Programmes
→

Programme
Mediamatic
2018

€480.000
Granted under condition, € 240,000 per year for two years
Mediamatic is a development institution for innovative art forms that was established in 1983. The platform was previously focused on electronic technology. In recent years this focus has shifted towards developments in biotechnology, sustainability and food production, based on the conviction that dwindling confidence in classic technology has led to renewed interest in processes and products that are more natural. In its programme, Mediamatic places the multidisciplinary research of the makers at the core. Mediamatic describes its primary objective as organizing mutually inspiring exchange in the field, with the diversity of subjects being tackled in various forms. In 2019 Mediamatic is organizing various exhibitions, including the 'Acoya Pearl Project', workshops, interventions and presentation evenings, such as the 'Bio Talks', about bio-art and -design; 'Odorama', about olfactory art, design and research; 'Secretopia', about the human body and its biology; and the 'Zuursalon', about fermented food. It is also pursuing various long-term research programmes, such as 'Secretopia' about the culture of the body, its fluids and excretions, and is launching the 'Oosterdok Olfactory History' study. Besides the 3Package Deal programme of year-long residencies (with Waag and VU), over the coming years Mediamatic will be offering short-term residencies to six young makers each year. Mediamatic has been running its own restaurant since it moved its base to the Dijksgracht in Amsterdam. Mediamatic ETEN is also a platform for projects such as 'Neo-Futurist Dinners', 'Aquaponics', 'Kool Kabbage', 'Haeckel' and 'Edible Cutlery'.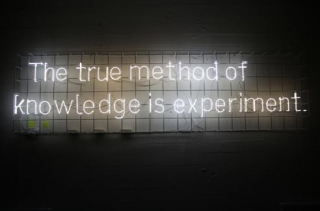 Grant Programme for Multi-Year Programmes
→

Programme
Baltan Laboratories
Grant Programme for Multi-Year Programmes
→

Programme
Baltan Laboratories
2018

€200.000
Granted under condition, € 100,000 per year for two years
Baltan Laboratories describes itself as a network and knowledge organization on local and international scales. The foundation calls itself a 'lab for 21st Century t(h)inkering' and focuses on fundamental research into 'real world challenges'. In its programme for the coming year, Baltan is focusing on four themes: 'homo sensorium', 'homo sociologicus', 'homo economicus' and 'homo ludens'. These are evident in various research projects, workshops, artist residencies and presentations. According to Baltan, as humans we are permanently situated 'in paradoxical fields of meaning'. In order to develop an holistic portrayal of humankind the lab fosters artistic research that is pre-eminently concerned with such paradoxes. With its programme Baltan aims to inspire cross-fertilization between art, science, design and technology. Baltan collaborates with cultural institutions such as the Van Abbe Museum and STRP, as well as with educational institutions such as the Design Academy, Creative Lab Brainport, Fontys ICT, HKU and Avans Den Bosch. The Lab also has structural collaborations with enterprises such as St. Trudo, Fourtress, Holst Centre, Sensiks, Nobleo, Philips and Joanknecht. International collaborative partners include LATRA (Greece), Thought Works (NYC) and RIXC (Latvia).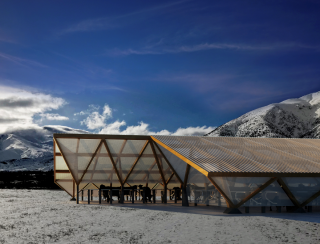 Grant Programme for Internationalization
→

Open call phase 2
CLOSING THE CIRCLE
Grant Programme for Internationalization
→

Open call phase 2
CLOSING THE CIRCLE
IND [Inter.National.Design], 2018

€54.970
In 'Closing the Circle', new design guidelines are developed for closed-loop farming systems. It is a project in which Arman Akdogan and Felix Madrazo – founders of IND [Inter.National.Design] – team up with Turkish and Dutch researchers, innovative farmers, designers and energy advisors.
In the start-up phase, the team developed a sustainable and innovative design for a cattle shed in Palanga, an art and agriculture experiment in Erzincan. This pioneering project in Turkey shows how farmers can combine optimal conditions for animal welfare and the environment, and how design can contribute to this. The design takes into account the climate conditions, the cattle bedding, the production of compost and the processing of waste into biogas. In addition to Palanga, the team is also working with a new generation of farmers such as Ahmet Kocabıyık to explore the relationship between cattle breeding, modern art and tourism, and with Kıvanç Başak, focusing on the combination of cattle breeding with olive trees. Involved experts are: Kees van Reenen (Wageningen University), Peter Mensinga (ARUP Amsterdam), Özgür Şahin (Çanakkale) and Baris Samir (BGS Energy Consulting).
In the follow-up phase, the team will organise three interdisciplinary case studies at these farms and a field visit to similar initiatives in the Netherlands. In addition, prototypes for a future holistic farm are being designed in collaboration with Istinye University and MEF University, DesignLAB. The team will present the results in the form of guidelines contained in a digital report, and at an international symposium in Istanbul. The symposium focuses on the relationship between rural food production and urban food consumption (From Farm to Fork). The programme includes innovative chefs from Istanbul and Rotterdam, among others. The Turkish website Arkitera is the communication partner for the symposium.
More information phase 1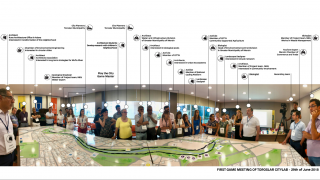 Grant Programme for Internationalization
→

Open call phase 2
Toroslar Citylab
Grant Programme for Internationalization
→

Open call phase 2
Toroslar Citylab
Play the City, 2018

€57.420
Toroslar City Lab is a project devoted to researching, questioning and designing new forms of city making in Mersin, Turkey. The goal is to create an opportunity for informal knowledge exchange between different parties - residents, entrepreneurs, scholars and government - regarding the city's current qualities and its future. The transformation of the area along the Muftu river serves as a case study. The area is characterised by, among other things, the establishment of migrant groups and the ways they use the area. The Toroslar City Lab consists of a tailor-made game method that enables new forms of cooperation and decision-making.
In the follow-up phase, the team will organise three interactive game sessions supplemented with pilot workshops on the following themes: 1) Mobility and Water, 2) Urban Agriculture and Food, 3) Local Economy and Urban Transformation. In addition, the Lab focuses on investigating circular systems to provide an alternative to the short-term vision on urban development that is currently common in Mersin and other Turkish cities. The long-term vision with proposals for specific interventions will be compiled into a manifesto. This manifesto will be shared with Toroslar Lab's networks in Turkey and will be launched during the We Make City festival in Amsterdam. Toroslar City Lab is a collaborative project involving Play the City, Mersin University, Mediamatic and various experts.
More information phase 1