grants issued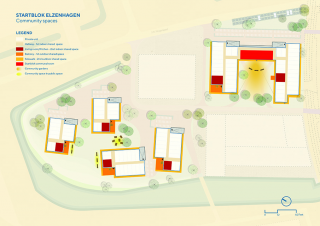 Temporary Procedure for International Collaboration
→

Exhibition
Peace by Design
Temporary Procedure for International Collaboration
→

Exhibition
Peace by Design
MUST Stedebouw, 2021

€18.175
The design agency MUST has been invited by the Cooper Hewitt Smithsonian Design Museum in New York to collaborate with them on one of the elements of the 'Designing Peace' exhibition. This exhibition brings together designs from around the world to show how designers work with communities, individuals and NGOs to create lasting peace. MUST will contribute to this project with Startblok Elzenhagen, a temporary housing project in Amsterdam Noord, initiated by housing associations De Key and Eigen Haard in close collaboration with the design agency. In Startblok Elzenhagen, young Dutch people live together with young 'status holders' (refugees granted a residence permit). It provides affordable housing for young people looking for somewhere to live in the city, who are socially engaged and who would like to actively contribute to a better, healthier and safer living environment.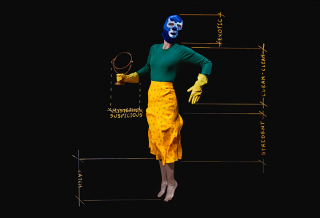 Temporary Procedure for International Collaboration
→

Exhibition
Database of women not wearing bikinis
Temporary Procedure for International Collaboration
→

Exhibition
Database of women not wearing bikinis
Bente de Bruin & Monica Alcazar-Duarte, 2021

€7.500
Photographer Monica Alcazar-Duarte (Mexico/United Kingdom) and data and code programmer Bente de Bruin use a video installation to show the impact of biased search engines and social media algorithms on the Mexican portrayal of women. The installation will consist of responsive portraits and an AR app that shows both the bias of the current algorithms as well as an alternative crowd-sourced database that contributes to a more positive image of Mexican women. The installation will also show a code-generated film. The installation will be presented in March 2022 at the biennial for contemporary photography in Mannheim, Germany.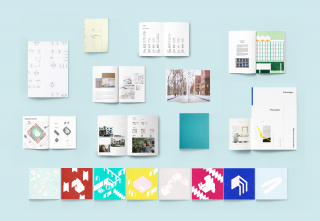 Talent Development Grant Programme
Gianna Bottema
Talent Development Grant Programme
Gianna Bottema
2021

Gianna Bottema is a 2019 graduate of the Architectural Association in London and in the development year plans to form a critical analysis of the housing practice in the Netherlands from a feminist and intersectional perspective. Her research into unequal relationships in the living environment questions paradigms concerning gender and sexuality and explores the spatial possibilities for economic, political and social equality, to then translate these into alternative floor plans. In the first half of the development year, Bottema is carrying out theoretical and typological research with 'home atlas'. This is reflected in, among other things, collaborations with experts in the field of housing and gender studies and a study trip to non-European projects. In the second half, working with 'home revolution' will involve experiments with visual techniques, design studies, and speculative housing proposals. In conclusion, the work will be presented as 'home discussion' through workshops, a publication aimed at the professional audience and a website for the wider public.
Talent Development Grant Programme
Ameneh Solati
Talent Development Grant Programme
Ameneh Solati
2021

Ameneh Solati obtained her Master's degree in Architecture from the Royal College of Art. She sees that refugees are forced to simplify their histories, social customs and family structures, so that cultural practices fit 'neatly' within the existing structures of the built environment. From this observation, she wonders how refugees deal with this pressure to conform. In addition to this issue, Solati will focus in the coming year on developing an interdisciplinary spatial design practice, where research, text and design come together. She is building an open-source archive that includes a lexicon, stories, artefacts, images, maps, recordings, documents and more. Solati interweaves narratives with informative essays in which she describes different kinds of environments – private, public, the productive and the spiritual – and will be experimenting with moving image as a means of representation. The media (such as digital video, animated drawings, 3D models, collages and sound) will be merged into an essay film. In addition, Solati is calling on various professionals for mentoring, participating in animation and editing courses, and receiving guidance in writing from author Priya Basil.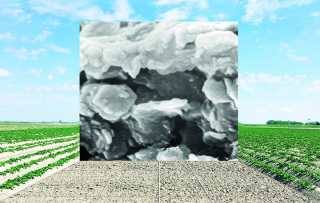 Talent Development Grant Programme
Lieke Jildou de Jong
Talent Development Grant Programme
Lieke Jildou de Jong
2021

Lieke Jildou de Jong, a graduate of the Academy of Architecture, wants to develop as a landscape architect with a specialization in food cycles. With her design practice landscape.collected, she is working on the project 'Bodemlegger' during her development year. In this project, she researches how food culture shapes the landscape. For this purpose, she is conducting talks at an experimental farm with knowledge of soil vitality in relation to crops, with a cook who makes the food landscape edible and with entomologists who are charting the diet of insects and soil life. Subsequently, the design phase starts. In this phase, she is developing a design methodology that results in an installation that gives the public insight into the workings of an ecosystem. In order to strengthen her position in the field, De Jong will receive guidance from various experts and tutors, including Lada Hršak, who will coach her throughout the development year.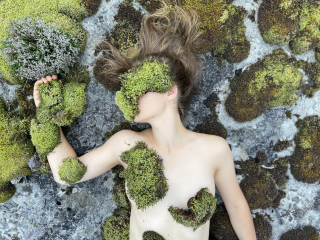 Talent Development Grant Programme
Dasha Tsapenko
Talent Development Grant Programme
Dasha Tsapenko
2021

Designer Dasha Tsapenko graduated from the Master's programme in Social Design at the Design Academy Eindhoven. In her practice, Tsapenko investigates alternative production processes and designs or redesigns daily routines relating to the body and clothing. Within her holistic way of working, she borrows methods from agriculture, mycology and microbiology and nature systems. In the coming year, the designer will focus on further developing the research project 'Fur_tilize', in which she explores how to grow fur-like garments. Two plant species are central to the project: Trametes Betulina (a type of mushroom) and Cannabis Sativa (industrial hemp). During the year, Tsapenko will work with various scientists, including Professor Han Wösten (head of the microbiology department at Utrecht University), the Textiellab Tilburg or the platform 'Fashion for Good' and felting/tufting specialist Olga Mys. The result comes together in a collection of garments that will be presented during Fashion Clash Festival and DDW 2022.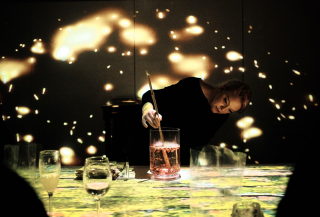 Talent Development Grant Programme
Attic Lab
Talent Development Grant Programme
Attic Lab
2021

Olfactory designer and perfumer Renske van Vroonhoven is self-taught and was scouted during the Scout Night Eindhoven. With her interdisciplinary practice, she aims to design comprehensive experiences, focusing on the senses of touch, taste and especially smell – the so-called lower senses – to bring people into an experience in an inclusive way. Van Vroonhoven stands for openness and wants to share her knowledge and skills with other artists, designers and students. She works together with commercial as well as artistic and scientific partners. In 2018, she launched her label Attic Lab. She is involved in the open-source Scent Lab and the Memory Bar collaboration. She is also a guest lecturer at the KABK in The Hague and ArtEZ in Arnhem. During the development year, Van Vroonhoven will focus on the relationship between smell and memories. She is immersing herself (theoretically and practically) in the meaning of smell as a design medium and experimenting with new techniques. In addition, the applicant is exploring the role of smell in exhibitions and expanding her involvement in art education. She is currently participating in Tussen Kunst & Skills, a mentoring programme focusing on entrepreneurship.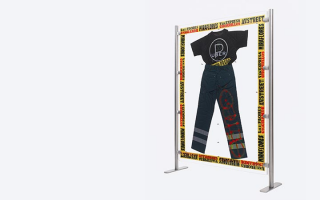 Talent Development Grant Programme
Avoidstreet
Talent Development Grant Programme
Avoidstreet
2021

Fashion designer Eduardo Leòn (Avoidstreet) graduated from the Gerrit Rietveld Academie in 2017. In his multidisciplinary design practice, he focuses on showing the beauty of the banal and projecting 'high-gloss luxury' onto the everyday. In the coming year, he will be working on a new collection called 'Piazalle Lotto'. The collection is named after a district in Milan, where his grandmother ran an illegal restaurant from her living room and Peruvian immigrants from different parts of society found a second home. With this as starting point, Leòn aims to facilitate the conversation about immigration, culture and community, while also addressing the absurdities of the fashion industry. The collection is brought together in a physical and digital exhibition, a publication, a public programme and a website. For this, Leòn is working together with Amsterdam Warehouse. Throughout the year, the designer is involving various experts, including strategist and digital-culture expert Emily Segal. He is also looking to collaborate in the graphics area with Claudia Martinez Garay, Arturo Kameya and Elisabeth Klement of San Serriffe, on audio with Jonathan Casto and on choreography with Juan Pablo Camara. He is also planning to follow a 3D workshop at the AMFI and make study trips to Peru and Milan.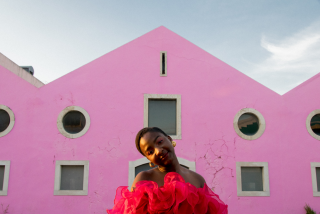 Talent Development Grant Programme
Hélène Christelle Munganyende
Talent Development Grant Programme
Hélène Christelle Munganyende
2021

Writer and designer Hélène Christelle Munganyende is self-taught and was scouted during the Scout Night Eindhoven. In her practice, she uses typography as a political tool to raise social issues, with a special focus on the historical and gender context of design. The applicant wants to build a new design ecosystem by means of typography. During the development year, Munganyende will explore how to translate her current work as a designer into an intersectional typography practice. For this purpose, she wants to develop a vocabulary that questions the classical image of 'the typographer' and presents a new form of typography development. Black women and African cultural heritage play a leading role, with the Black Beauty Shop as a space for design. In order to educate herself further, she is putting together an autonomous curriculum at ArtEZ under the supervision of Frank Tazelaar (head of the Creative Writing department) and is attending an online summer school on typography at the Royal College of Art London. She is collaborating with Doru Loboka, Studio ZZZAP and OSCAM, amongst others. The goal is to design her own font with which she compiles a feminism ABC. She is presenting her research in film and audio and writing an Intersectional Design Manifesto. She is also screening an audiovisual documentary at the Beursschouwburg in Brussels, Van Abbemuseum and OSCAM.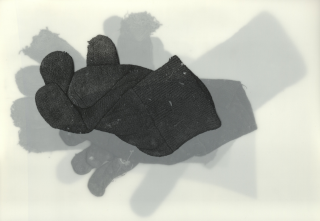 Talent Development Grant Programme
Tabea Nixdorff
Talent Development Grant Programme
Tabea Nixdorff
2021

Tabea Nixdorff graduated from the Werkplaats Typografie in Arnhem and is focusing during the development year on the research project 'su-sur-rous (a chorus of expanded bodies from the margins)'. The project is a search for under-represented biographies of those who, through hybridization of their bodies with musical instruments, machines or other technologies, have developed alternative languages. In addition, Nixdorff plans to continue working with Setareh Noorani on a study of intersectional, feminist design strategies during the second feminist wave in the Netherlands. Together with Gerardo Ismael Madera, she is developing a seminar and is looking for connections with schools and cultural institutions. During the year, she will gain expertise from sound artist and poet Caroline Bergvall. She is also revamping her website in collaboration with web developer Magalie Chetrit and taking voice training with vocalist Fides Krucker. The research will come together in a publication that is accompanied by a number of listening sessions and performative lectures with guest speakers. Nixdorff has the Kunstverein in Amsterdam and Errant Sound in Berlin in mind as locations for these sessions.