grants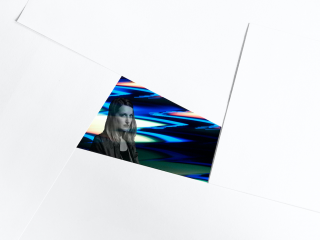 Anne Ligtenberg, 2021

€30.000
With the '#YOUTOO?' project, designers Anne Ligtenberg and Mats Horbach are working with Blauwe Maan and experience experts to find ways of reaching the silent victims of sexual abuse living in unsafe home environments. Where, when and how can they be helped to escape their isolation? In the first phase, co-creative sessions are used to identify the best moments to approach this target group as well as interventions to ensure that people feel heard and know where they can get help and support.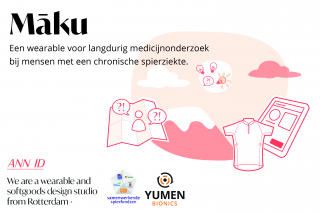 Māku - wearable for long-term medicine research
Māku - wearable for long-term medicine research
Ann.ID, 2021

€30.000
Design studio Ann.ID aims to put patients with a chronic disease centre stage during long-term medicine research. Together with YumenBionics and Samenwerkende Spierfondsen (collaborating organisations for people with a muscle disease), Ann.Id combines fashion and smart health in a wearable that not only collects data for scientific research but also provides the patient with valuable information. Care and research can be performed remotely. In phase 1 the design studio will look at how the wearable can match the patient's identity, and ideas about how data can be made more relevant will be translated into an initial prototype.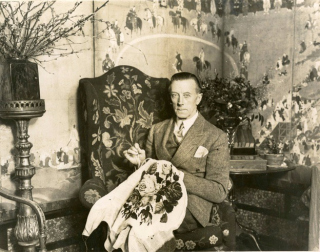 Feministische Handwerk Partij, 2021

€26.535
'De Naaikrans' (The Sewing Circle) consists of a series of five meetings during which young women as well as supportive men are introduced to the practical skills of handicrafts and repairs. At the same time, the meetings offer an opportunity to discuss feminism. For this project the Feministische Handwerk Partij (Feminist Craft Party) has entered a partnership with Atria, knowledge institute for emancipation and women's history. Together they link up the artisan and artistic aspects of art and crafts with the underexposed history of women and current social issues such as gender equality and the lack of appreciation for care work. In parallel with the public activities, there is also a research project that examines the significance of the banner to represent craft techniques in women's struggle for emancipation, and a new banner will be designed.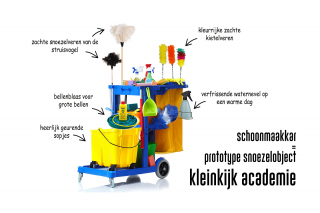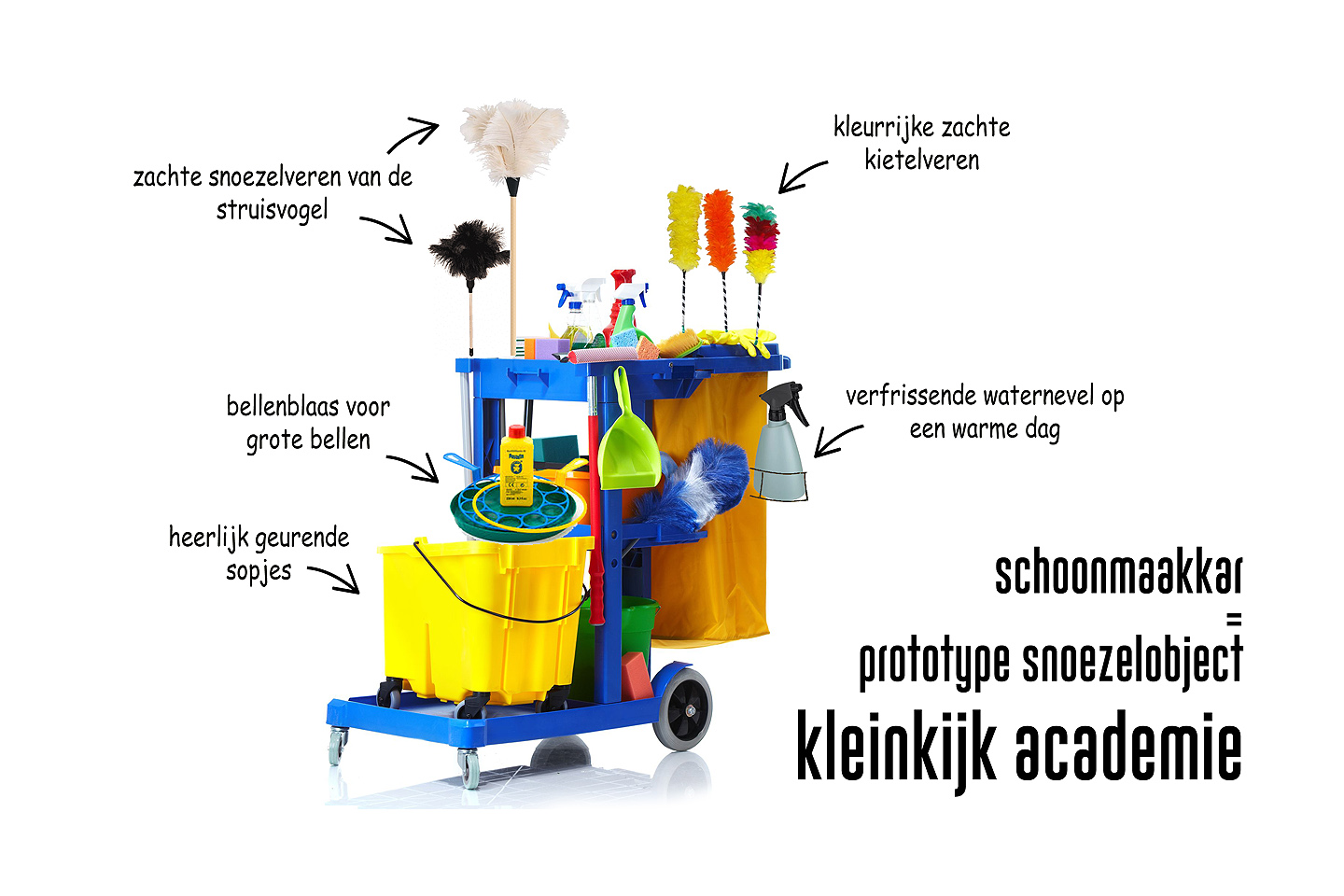 Sjaak Langenberg en Rosé de Beer, 2021

€30.000
Social designers Sjaak Langenberg and Rosé de Beer work for the 'De kleinkijk academie' project in collaboration with disability organisation Severinus. For this project the partners will develop a new learning programme for the existing disability care course offered by Severinus. The majority of Severinus's clients have a severe mental disability which often results in sensory overload, hyperactivity and/or aggressive behaviour requiring a high level of support. This, together with the high workload of carers, means that it is difficult to involve this group in cultural participation activities. As a potential solution, the designers intend to develop interventions that can be used to transform everyday moments within the care process into shared cultural activities. Various experts in the areas of social design and art and performance as well as behavioural experts and client representatives will contribute to the development of master classes for care workers, which will form the foundation of the learning programme.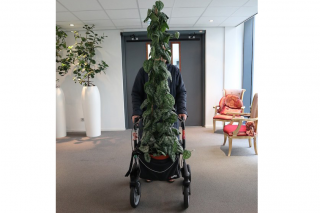 Joost van Wijmen, 2021

€30.000
Stichting Encounter, in partnership with residential care facility Vitalis, will arrange meetings between elderly people and their environment, consisting of care home residents, volunteers and care professionals. The meetings will revolve around the theme of the changing body. It is Van Wijmen's intention to both increase the elderly's social network and their autonomy by bridging the gap between the different generations and to position the elderly as experts in the area of change. Interactive assignments will be used during these meetings. The results of the assignments and talks will be shown in exhibitions at the care centres involved. The applicant will also organise reflection meetings.