grants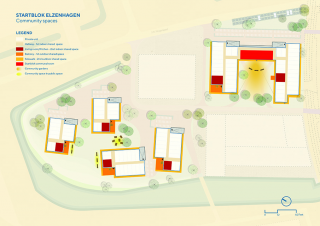 Temporary Procedure for International Collaboration
→

Exhibition
Peace by Design
Temporary Procedure for International Collaboration
→

Exhibition
Peace by Design
MUST Stedebouw, 2021

€18.175
The design agency MUST has been invited by the Cooper Hewitt Smithsonian Design Museum in New York to collaborate with them on one of the elements of the 'Designing Peace' exhibition. This exhibition brings together designs from around the world to show how designers work with communities, individuals and NGOs to create lasting peace. MUST will contribute to this project with Startblok Elzenhagen, a temporary housing project in Amsterdam Noord, initiated by housing associations De Key and Eigen Haard in close collaboration with the design agency. In Startblok Elzenhagen, young Dutch people live together with young 'status holders' (refugees granted a residence permit). It provides affordable housing for young people looking for somewhere to live in the city, who are socially engaged and who would like to actively contribute to a better, healthier and safer living environment.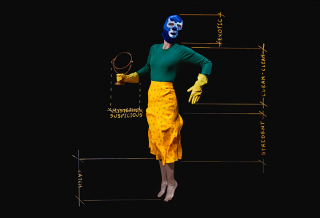 Temporary Procedure for International Collaboration
→

Exhibition
Database of women not wearing bikinis
Temporary Procedure for International Collaboration
→

Exhibition
Database of women not wearing bikinis
Bente de Bruin & Monica Alcazar-Duarte, 2021

€7.500
Photographer Monica Alcazar-Duarte (Mexico/United Kingdom) and data and code programmer Bente de Bruin use a video installation to show the impact of biased search engines and social media algorithms on the Mexican portrayal of women. The installation will consist of responsive portraits and an AR app that shows both the bias of the current algorithms as well as an alternative crowd-sourced database that contributes to a more positive image of Mexican women. The installation will also show a code-generated film. The installation will be presented in March 2022 at the biennial for contemporary photography in Mannheim, Germany.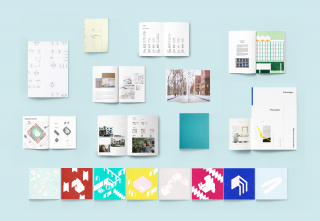 Talent Development Grant Programme
Gianna Bottema
Talent Development Grant Programme
Gianna Bottema
2021

Gianna Bottema is a 2019 graduate of the Architectural Association in London and in the development year plans to form a critical analysis of the housing practice in the Netherlands from a feminist and intersectional perspective. Her research into unequal relationships in the living environment questions paradigms concerning gender and sexuality and explores the spatial possibilities for economic, political and social equality, to then translate these into alternative floor plans. In the first half of the development year, Bottema is carrying out theoretical and typological research with 'home atlas'. This is reflected in, among other things, collaborations with experts in the field of housing and gender studies and a study trip to non-European projects. In the second half, working with 'home revolution' will involve experiments with visual techniques, design studies, and speculative housing proposals. In conclusion, the work will be presented as 'home discussion' through workshops, a publication aimed at the professional audience and a website for the wider public.
Talent Development Grant Programme
Ameneh Solati
Talent Development Grant Programme
Ameneh Solati
2021

Ameneh Solati obtained her Master's degree in Architecture from the Royal College of Art. She sees that refugees are forced to simplify their histories, social customs and family structures, so that cultural practices fit 'neatly' within the existing structures of the built environment. From this observation, she wonders how refugees deal with this pressure to conform. In addition to this issue, Solati will focus in the coming year on developing an interdisciplinary spatial design practice, where research, text and design come together. She is building an open-source archive that includes a lexicon, stories, artefacts, images, maps, recordings, documents and more. Solati interweaves narratives with informative essays in which she describes different kinds of environments – private, public, the productive and the spiritual – and will be experimenting with moving image as a means of representation. The media (such as digital video, animated drawings, 3D models, collages and sound) will be merged into an essay film. In addition, Solati is calling on various professionals for mentoring, participating in animation and editing courses, and receiving guidance in writing from author Priya Basil.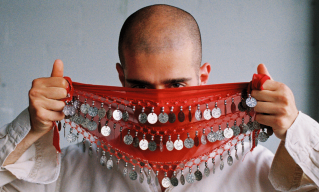 Talent Development Grant Programme
Emirhan Akin
Talent Development Grant Programme
Emirhan Akin