grants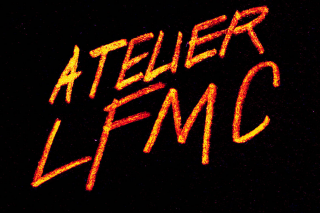 Atelier LFMC, 2021

€110.000
The interdisciplinary group of creatives LFMC is committed as a collective to an inclusive creative industry. In 2021, the collective will materialize as an organization and work towards a number of activities and presentations. In this programme, established and novice makers can develop and form themselves. Underexposed and under-represented makers can create without a filter or 'tone polishing', and without adapting to a dominant culture. Atelier LFMC's annual programme will consist of an online platform and offline productions. Atelier LFMC will continue to build on four pillars: community building, sustainable partnerships, radical equality including equality of opportunity, and quality and authenticity. For its annual programme, LFMC will collaborate with OSCAM, the museum platform for art, fashion, design, craftsmanship and development in Amsterdam.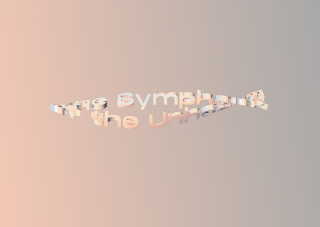 (A)WAKE, 2021

€110.000
In (A)WAKE's annual programme, the organization will develop into a cultural institution representing the new voices of the Middle East and North Africa and its diaspora. Local communities and the universal discourse can come together here and representation, self-awareness and support are central. To achieve an equal exchange in intellect, resources and network between the Middle East and North Africa and the West, the emancipatory potential of the digital world is being explored. (A)WAKE aims to make the domain of digital culture its own by experimenting and building on representation and infrastructure. It also wants to present counter-narratives to European/American-centric ideas. In this way, (A)WAKE aims to contribute to the decolonization of design and build a long-term residency programme that contributes to professionalization, talent development and infrastructure.

DSGN-IN: Design criticism from grassroots and decolonial perspectives
DSGN-IN: Design criticism from grassroots and decolonial perspectives
New Urban collective en The Black Archives, 2021

€110.000
'DSGN-IN: Design criticism from grassroots and decolonial perspectives' is an open call where designers are invited to develop innovative design critiques and methodologies from a decolonial and intersectional perspective. By scrutinizing the reproduction of social inequality, The Black Archives aims to stimulate progressive social change. The DSGN-IN project consists of two parts. The first part concerns the exhibition 'Facing Blackness', in which three selected designers carry out design research into colonial representation, based on the hidden history of the anti-Zwarte Piet and anti-racism movement. Based on the research, the designers will create new work and organize an exhibition at The Black Archives in Amsterdam Oost. The second part, 'Bijlmer Dossier', focuses on the area development and gentrification of Amsterdam Zuidoost. Three designers are invited to conduct design research into the mechanisms of exclusion within area development in Amsterdam Zuidoost and to develop alternative perspectives on the basis of this research. The results of this process will be brought together in a memorandum. During the research period, six designers will be supported by artistic adviser Serana Angelista and spatial adviser Wouter Pocornie (26H).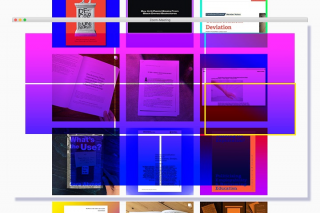 Teaching Design CONVERSATIONS continued ...
Teaching Design CONVERSATIONS continued ...
Teaching Design, 2021

€16.845
In the project 'Teaching Design CONVERSATIONS continued ...', Judith Leijdekkers and Lisa Baumgarten research the role of design education in the reproduction of discriminatory structures such as sexism, racism and classism. Through a series of interviews with teachers, students and alumni, Leijdekkers and Baumgarten examine how and to what extent oppressive structures influence design education. During this research, they are initially focusing on Dutch design education. In addition, they will seek out observations and experiences of individuals who are themselves searching, or working on alternative structures and narratives. The study can be seen as a first step in a long-term research project, with the aim of eventually achieving a collective new approach to design education. The 28 conversations will be deepened and shared through a digital platform.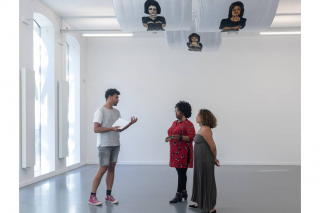 Bijlmer Parktheater, 2021

€96.280
In the project 'Wiaspora Proverbs: Visual Mixtapes of Truth' Simone Zeefuik and Richard Kofi will record a series of podcasts in the Bijlmer Parktheater. The term 'wiaspora' started by Zeefuik and Kofi is a fusion of the words 'wi', which means 'we' in several Afro-Caribbean languages, and 'diaspora'. It sums up what is central to this series of conversations: bringing together and being Afro-Dutch makers, researchers, teachers, social workers, writers and other opinion makers. Together they will discuss the representation of the Afro-Dutch community in cultural museums and institutions, public space, popular culture and films. The discussions centre on both tangible and intangible heritage. Zeefuik and Kofi intend the project to grow into a platform for art criticism and cultural production in 2021. The programme will be developed and implemented out of the Bijlmer Parktheater.