Dutch designers at SXSW - column #3 by Syb Groeneveld
20 March 2017On my last SXSW evening I visited Chad Lawson's piano concert in the small auditorium at St David's Church. It formed the conclusion of an enervating five-day visit to the ultimate interactive/film/music festival in Austin. As Lawson, sitting at his grand piano, explained to the audience how he had inventively adapted Chopin to make it intriguing for the Spotify and YouTube generation, my thoughts wandered off to some of the Dutch designers active at SXSW who, by means of small interventions in their own professional practice, have managed to reach new target groups with their work.
Nick Verstand, for example, who now combines his original fascination with music with digital technology and science. Last year's presentation of his
Anima installation at SXSW
, supported by Creative Industries Fund NL, was a rip-roaring success. Nick subsequently received commissions from Reykjavik, Beijing, Toronto and elsewhere, and was also invited to present a new installation within the SXSW Art programme in 2017. This year it was POV (Point of View), a speculatively sensory, audiovisual spectacle of 15 minutes that transported its many visitors from agitation to calm, and vice versa.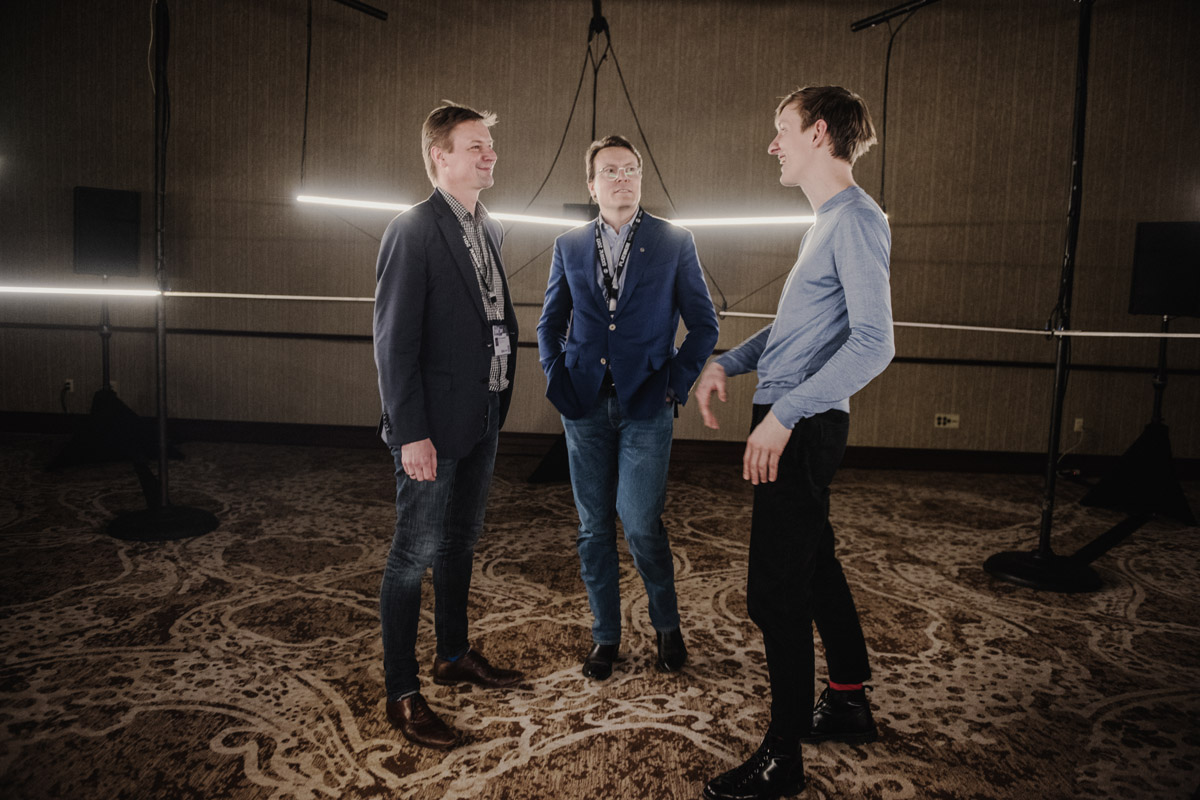 ZKH Prins Constantijn, Syb Groeneveld and Nick Verstand at POV. Photo: Nick Helderman
Or fashion designer Pauline van Dongen. For her, innovation within fashion can't go fast enough, so for inspiration and new techniques she prefers to look to other sectors. In 2014 Pauline reached the finale of the SXSW Accelerator programme for a dress interwoven with solar collectors . It was the launch-pad for many international collaborations and lines of research. in the New Dutch Wave at this year's SXSW, as a fashion-tech designer Pauline presented her ISSHO denim jacket prototype, in which sensors provide new forms of interaction between clothing and wearer. Van Dongen expects that this jacket will go into production within two years.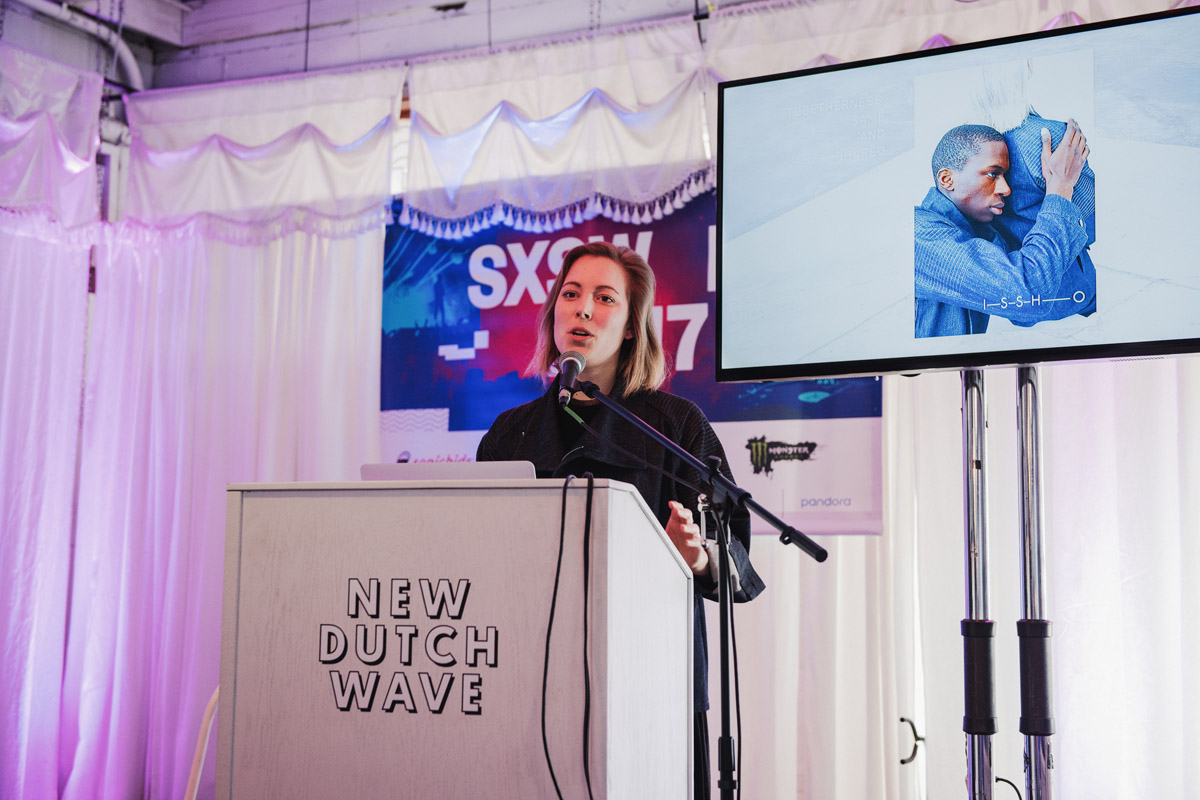 Presentation Pauline van Dongen in New Dutch Wave. Photo: Nick Helderman
Circus Family, too, which started out making snowboard videos, is now a studio that merges design with the latest technological capabilities. Having been invited to create an interactive LED installation for NYCxDESIGN in 2016, this year the Consulate-General of the Netherlands in New York asked Wout Westen and his cohort to present something at SXSW. This resulted in an immersive, sensor-based installation, in which the public triggers the intensity of the colours and audio. For Circus Family tthis TRIPH project is a test case to investigate how this storytelling technique might also be employed in other formats.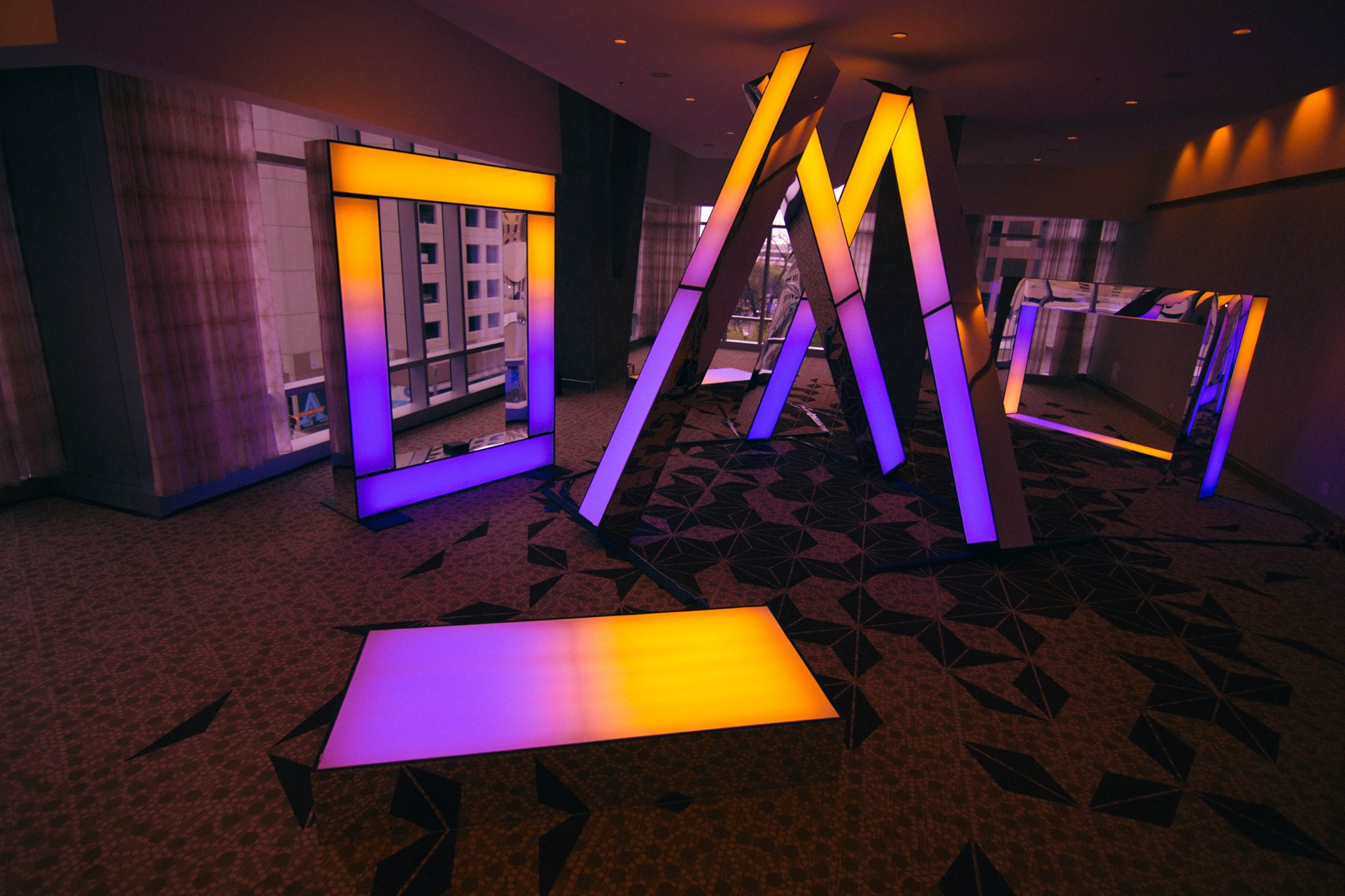 Circus Family
There was, of course, a great deal more to be seen at SXSW. Yet these three examples illustrate how Dutch designers are becoming smarter about how they present themselves at SXSW and are achieving ever more impressive results. Bring it on!

Syb Groeneveld
Executive Director