Disarming Design from Palestine
15 June 2017

Last year six designers from the Netherlands headed to Ramallah to join forces with Palestinian designers and craftspeople to develop products that can be manufactured locally. Disarming Design from Palestine is a non-profit design label with a mission to disseminate an alternative narrative about modern-day Palestine. The label wants to contribute to a sustainable society and an economy in which people are the key concern.
Disarming Design from Palestine is an inclusive design label of unusual products from Palestine, designed by contemporary designers and artists in collaboration with local craftspeople. International designers and artists work with local manufacturers and artisans during workshops. This introduces participants to Palestinian craft techniques, experimentation and taking part in discussions.
cooperation
The label was created in 2012 as the result of a collaboration between Khaled Hourani from the International Academy of Art Palestine and designer Annelys de Vet. For the latter it is crucial to allow people to talk about their own products. 'Western designers often go to, for example, Palestine with preconceived ideas and they're fairly close-minded to the strengths of the Palestinians themselves. You mustn't buy the products from our design collection because you think Palestinians are pitiable, but because you're attracted by their quality, strengths and poetry.' For her, art is not a sticking plaster on victimhood. 'Art offers the strength to imagine a different future.' And that is precisely what stirs young artists in Palestine: imagination to escape the repressive reality, as a means of exerting their freedom.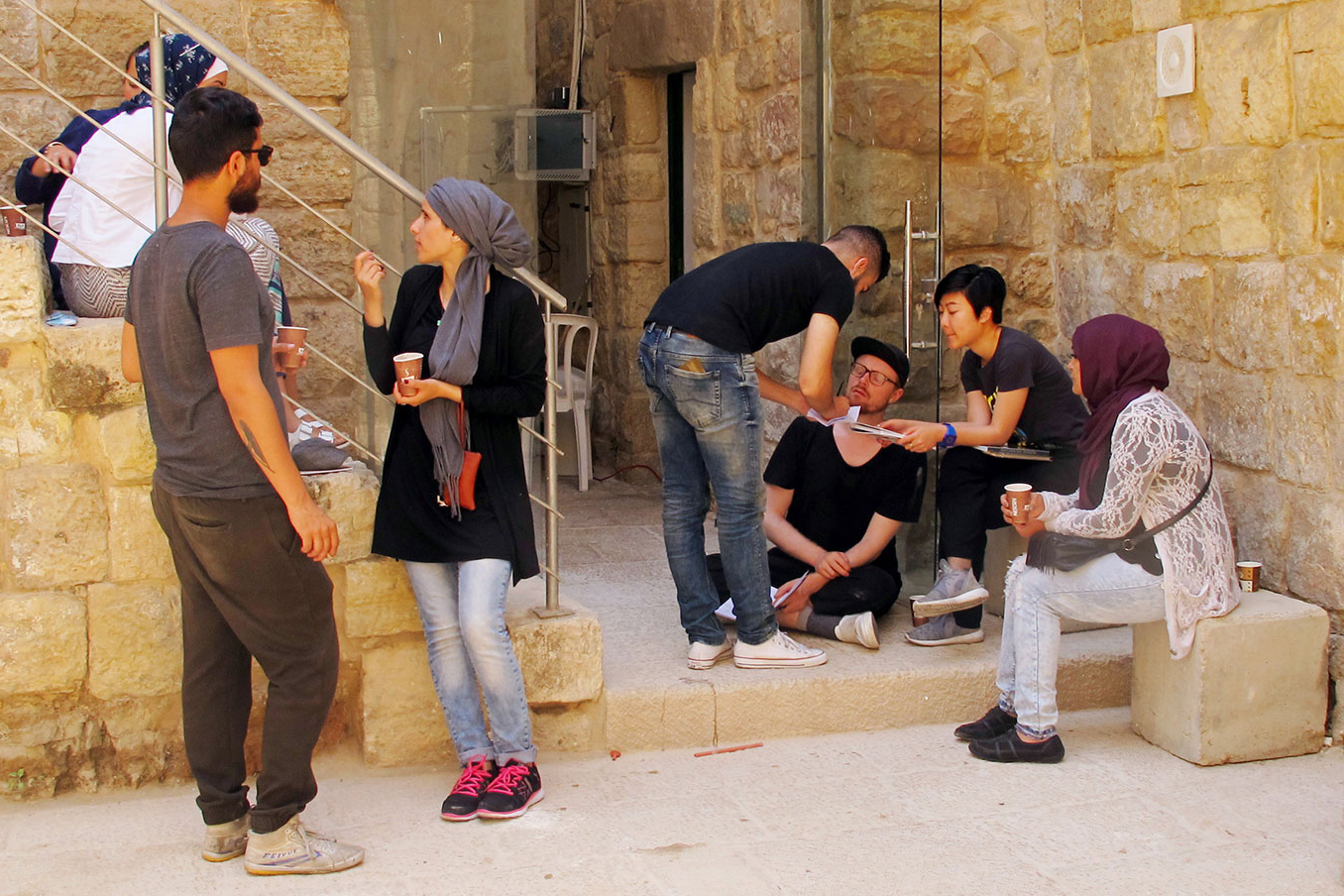 Collective presentation at Hosh Qandah
follow-up
After the successful development of the initial products, in 2016 the foundation focused on further scaling-up and professionalization. The actual reason concrete for taking these steps was the invitation from Ramallah city council to establish a 'create-shop' where local craftspeople and designers from the Netherlands and Palestine can jointly develop products. This yielded 18 new prototypes for products that could potentially be developed into products that are manufactured locally. The results were shown last October during the Qalandiya International Art Biennale. Disarming Design has also been exhibited at BOZAR and MAD in Brussels.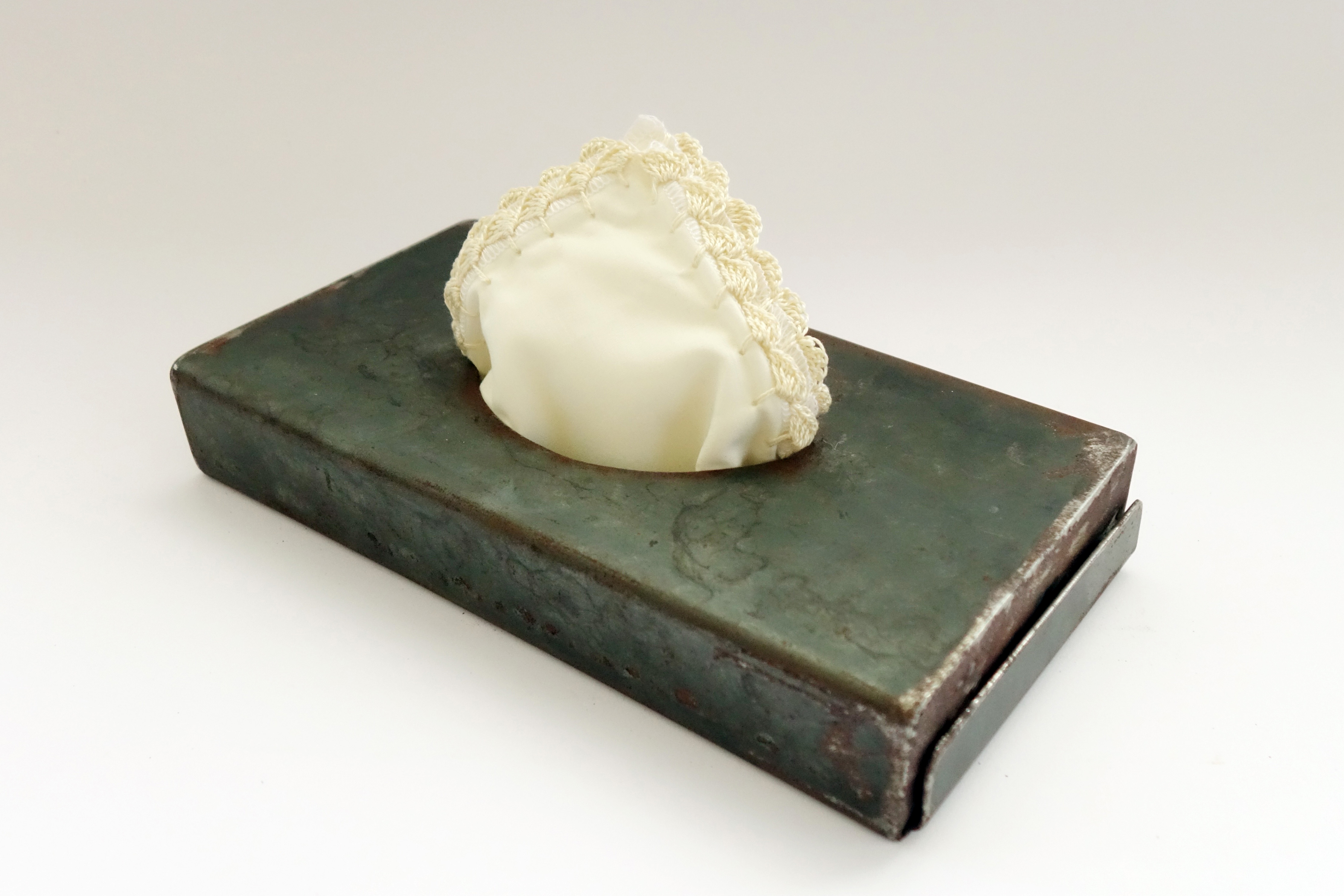 'Mendeel Um Muqawama' by Andre Karch (DE) Produced by: Mustafa Abu Jameel (Blacksmith), Sabah Zhour (Embroidery)
documentary
Julie Lizotte – one of the participating designers – produced a short documentary about the 'create-shop' in Ramallah.

website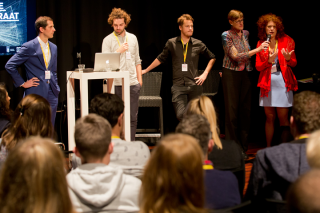 12 apr: Bring it on! Creative Industries Fund NL's Open Day
12 apr: Bring it on! Creative Industries Fund NL's Open Day
22 March 2018On Thursday, 12 April, Creative Industries Fund NL is launching a new annual event: Bring it on! – an open day when the Fund brings the design sector together and enters into discussions about ambitions, design ideas and social impact. Looking back at the results from the previous year and looking ahead to the future, you can count on a full and active programme. Come and meet us at the Rotterdamse Schouwburg theatre complex and share your knowledge and experience. You are warmly invited to join us from 13:00.
The programme ranges from public interviews with design talents the Fund has previously supported and the presentation of a manifesto about new-style city-making to how designers can tackle the challenge of entering into a collaboration with a social or academic partner.
Take advantage of the speed dates and the opportunity to meet interesting actors from the design field. Or strike up a conversation with a member of staff from the Fund to find out everything you want to know about grants and policy.
The Fund will draw inspiration from the input of participants for its ambitions and policy going forward.
The day concludes with drinks (and an opportunity for networking).
registration
Please register via
[email protected]
by April 1st at the latest, mentioning Bring it on! in the subject line and stating your name and organization in the email.
Thursday, 12 April 2018
– open house from 13:00 to 18:00
Venue: Theater Rotterdam (Rotterdamse Schouwburg)
, Schouwburgplein 25, 3012 CL, Rotterdam
Photo above: Stadsmakerscongres in Theater Rotterdam by Maarten van Haaff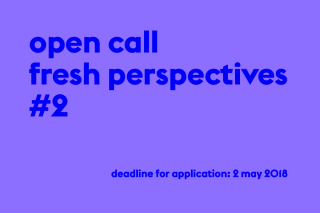 Open Call Fresh Perspectives #2
Open Call Fresh Perspectives #2
8 March 2018

Creative Industries Fund NL is inviting designers and creatives from the creative industries to submit proposals in conjunction with a social or expert partner, focused on tackling a pressing task as a team. With the Open Call: Fresh Perspectives, the Fund is encouraging designers with a sound concept to enter into a collaboration with a reputable company, organization or knowledge institution. The deadline for submissions is 2 May 2018.
The Funds supports hundreds of talented designers and creatives in the development of their professional practice every year. The research and experiments of these creatives often form the start of the design chain. This involves the unrestrained combination of expertise and methods, often resulting in novel insights, concepts and prototypes. The Fund has noted a strong desire among designers/creatives to develop these outcomes further and render them applicable beyond their own discipline or professional practice. However, there is often a lack of decisive clout in the guise of a sturdy external party that is able to translate ideas into results. The Fund has also noticed that organizations and enterprises can gain a lot from the fresh perspective of a designer across a diversity of complex tasks. All too often a designer is not involved in the process until too late, if at all.
The aim of this open call is to bring together designers and parties with a solid social or expert position around the same table. The Fund is challenging these parties to exploit this collaboration to arrive at innovative, surprising solutions for topical design tasks.
this Open Call's set-up
Creative Industries Fund NL is setting aside €160,000 for this Open Call. The maximum grant per project is €40,000, divided across two phases.
Depending on the task, the outcomes of the collaboration can assume a diversity of forms, whether a product, intervention or service. Collaborating with international partners is an option, though a Dutch interest should prevail within the project.
deadline
The application can be submitted via Creative Industries Fund NL's
online application environment
by Wednesday,
2 May 2018
at the latest. Select 'Open Call: Fresh Perspectives' from the drop-down menus.
Find more information about this Open Call
here
.
meeting
For this Open Call there is no opportunity to present draft proposals to the Fund for advice. On
Thursday, 12 April
, the Fund is organizing an
Open Day
for interested parties, presenting the outcomes of the previous edition of Fresh Perspectives and allowing you to ask questions.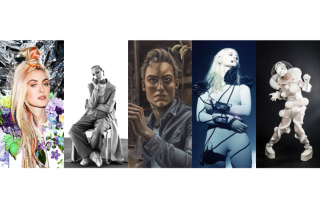 Selection Open Call SXSW 2018
Selection Open Call SXSW 2018
7 March 2018

Creative Industries Fund NL is supporting the 'AstroPlant - a new generation of space farmers' workshop and 'The Living Museum' exhibition/performance programme with their presentations at South By Southwest (SXSW). This year's festival is being held in Austin, Texas, from 9 to 18 March, and provides a platform for hundreds of showcases in the realms of music, film and technology, as well as every imaginable crossover.
With its
Open Call: SXSW 2018
, Creative Industries Fund NL invited Dutch makers from the creative industries to submit proposals for a presentation at South By Southwest. As a result of this Open Call, the Fund is supporting two initiatives with vouchers for travel and accommodation expenses, and is in one instance contributing to the production budget.
AstroPlant – a new generation of space farmers
Thieme Hennis has received a voucher in relation to the workshop he is organizing together with Angelo Vermeulen (BE) and Beth Healy (UK), with the title
'AstroPlant – a new generation of space farmers'
. AstroPlant is a 'citizen science' project by Border Labs and the European Space Agency (ESA) to spark the interest of young creatives for space exploration and topics such as controlled plant growth, food in space, circular systems and electronics. Using an open source kit, in the workshop the 'citizen scientists' will generate relevant data about plant growth for research into regenerative ecosystems for Earth as well as Mars.
The Living Museum
The Fund is also supporting
The Living Museum
, an exhibition/performance programme curated by Chafik Benhmidouch, in which the focus is crossovers between music and fashion, art and technology. The programme is being staged in the New Dutch Wave House, where Dutch participants are presenting their work. The Living Museum is part of the SXSW / UNESCO Media Arts Exhibition. Lisette Ros, Cata.Pirata and Chagall are among the Dutch creatives who are presenting work within this ground-breaking programme.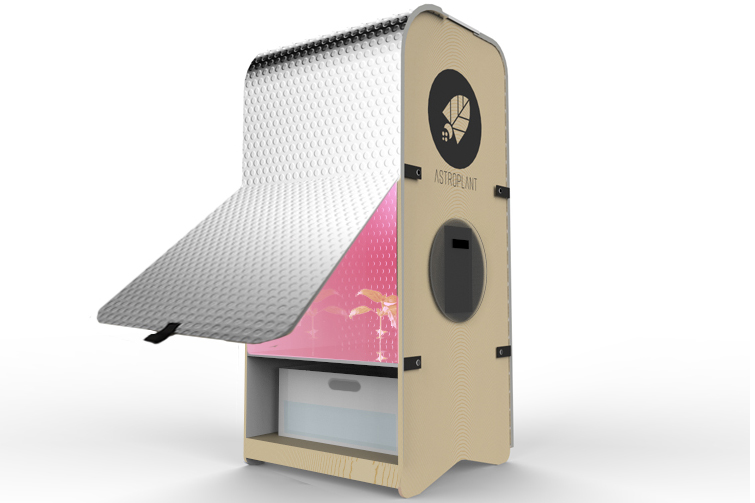 AstroPlant – a new generation of space farmers
Photo above: The Living Museum
A recap of the Russia, Turkey, Egypt and Morocco meet-ups
A recap of the Russia, Turkey, Egypt and Morocco meet-ups
22 February 2018

The Fund organized a series of meet-ups centred around the current Open Calls Russia, Turkey, Egypt and Morocco. Four speakers from each of the four countries shared their insights relating to metropolitan issues. They gave examples of the ways in which local initiatives are approaching these issues from a cultural and design perspective. There were opportunities for the audience to ask questions and exchange knowledge with Fund staff, the speakers and cultural attachés.
We look back at the sessions here and provide a link to the
Frequently Asked Questions
about the
Open Calls
, which close on 7 March.
Russia
During the Russia meet-up, Vera Leonova, deputy dean at the Graduate School of Urbanism in Moscow, provided an overview of Russian urban development in the last decade. She sketched a picture of rapid urbanization in a country where three-quarters of the population live in urban areas. She showed how appearance and daily life is determined by the modernist approach of Soviet Russia and the subsequent euphoria of free-market principles. Vera demonstrated how these initiatives – originated for instance by residents, designers and cultural organizations – deal with these challenges. And how bottom-up practices compare with the top-down way of working. The questions from the audience made it clear that a collaboration with Russia demands good preparation for working in a complex context that requires the necessary flexibility.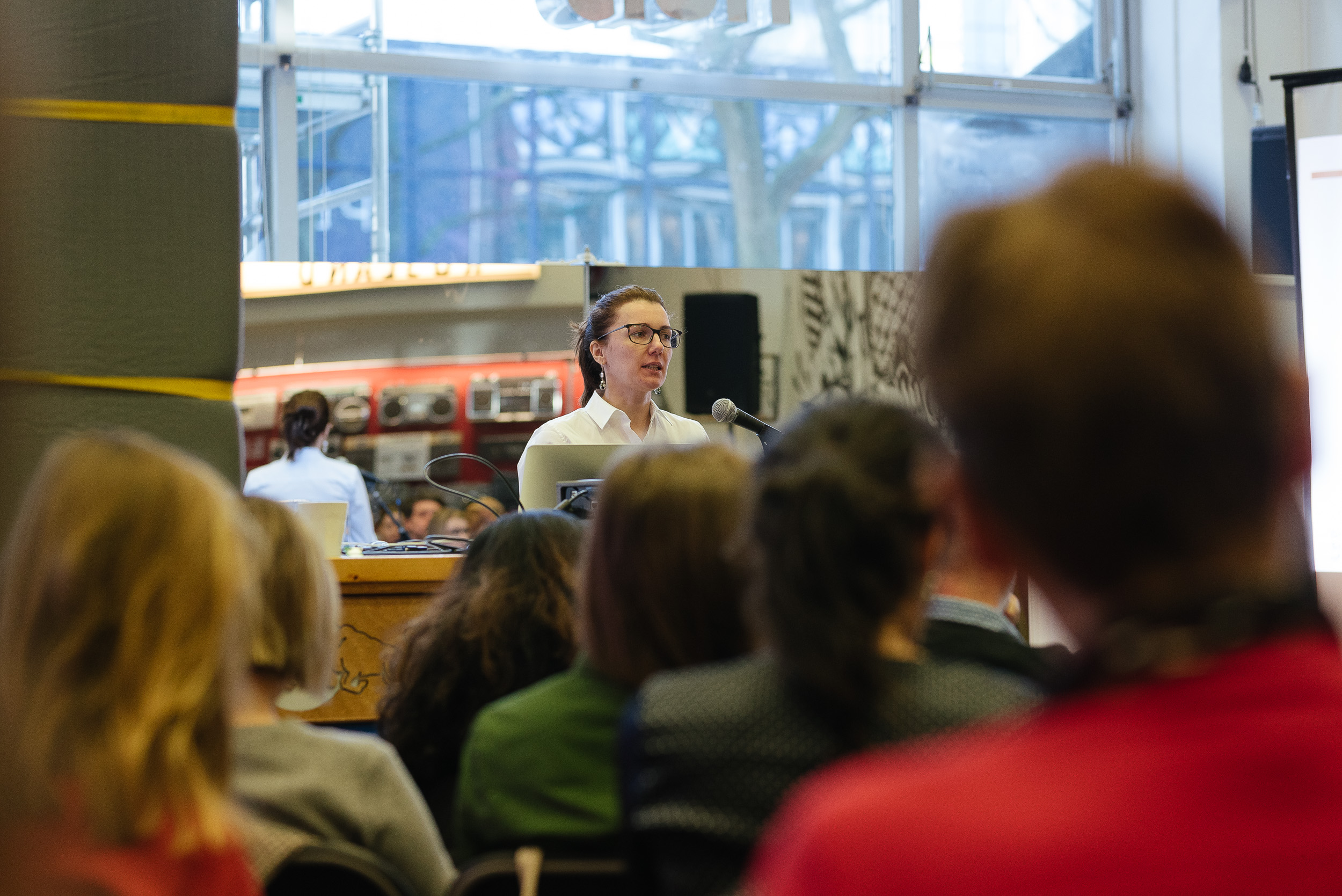 Meet-up Russia with Vera Leonova, Deputy Dean Vysokovsky Graduate School of Urbanism, Moscow. Photo: Khalid Amakran
Turkey
Serhan Ada, associate professor in Cultural Policy & Management at the Bilgi University Istanbul, began his lecture with a map of Turkey. The aim was to emphasize that, besides Istanbul, Turkey has other cities where interesting developments are taking place in the area of culture. In Istanbul, the creation of a local cultural policy began when the city wanted to stand as a candidate for European Capital of Culture 2010. Local cultural policy is still being developed. For instance, the city was recently selected to be UNESCO's City of Design and more and more bottom-up initiatives are being generated to involve citizens and other stakeholders in the development of the city. After Istanbul, Serhan Ada talked about the city of Izmir and how it has become an attractive city for designers, makers and cultural institutions. By combining significant local investments in culture with the developments for the city's major port, Izmir has managed to put culture on the map. The third example was the city of Mardin, where in recent years an increasing number of interdisciplinary projects have been initiated that focus on the contemporary significance of the city's material and immaterial heritage.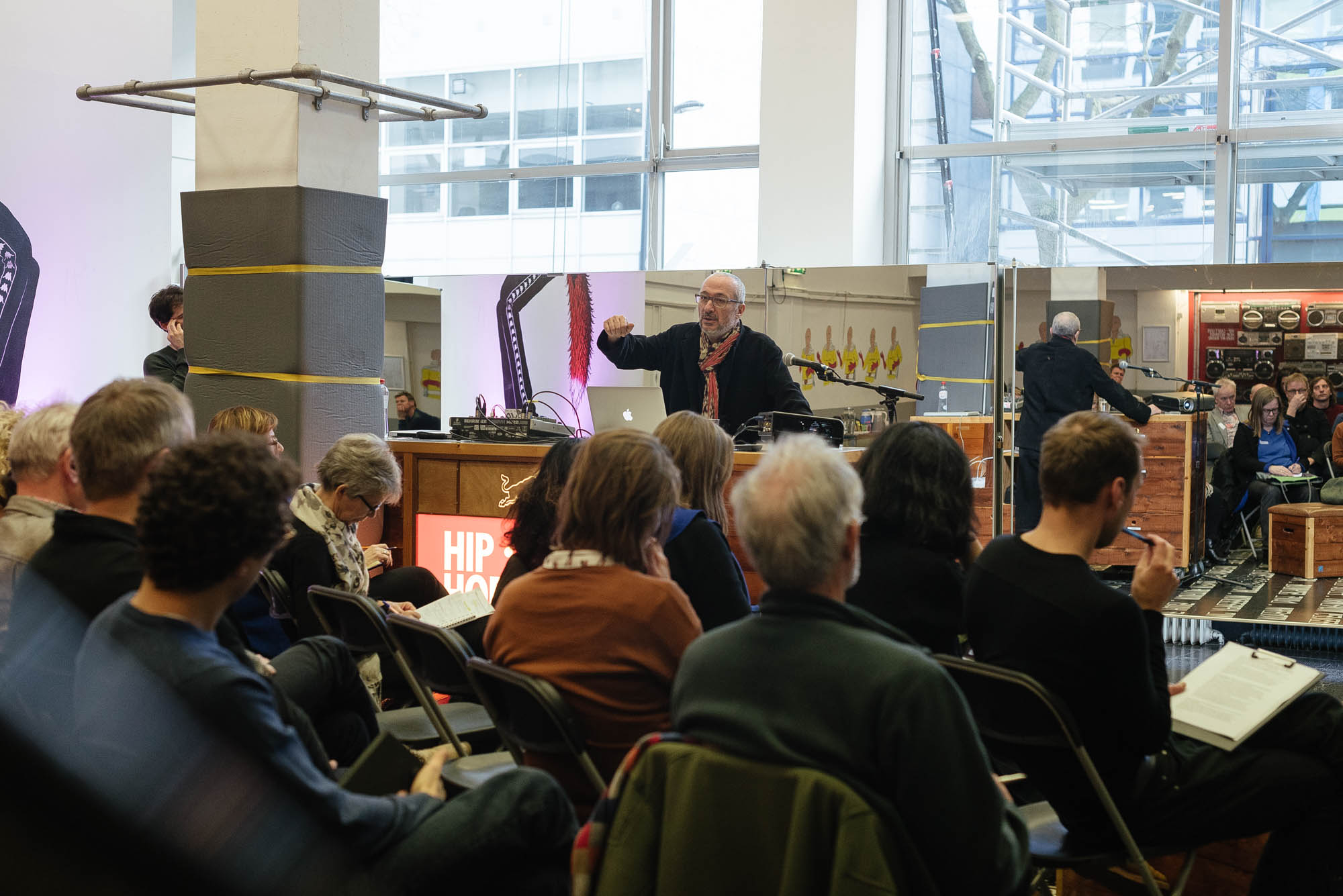 Meet-up Turkey with Serhan Ada, associate professor Bilgi University Istanbul, Cultural Policy & Management. Photo: Khalid Amakran
Egypt
May Al-Ibrashy, founder of the Built Environment Collective-Megawra, introduced the third session about Egypt. One of the topics in her lecture dealt with the various ways in which the inhabitants of Cairo, these days a militarized city, are trying to claim the city for themselves. Examples of graffiti, mapping projects and sports events demonstrated how these initiatives aim to appropriate the city. In Egypt, too, a turbulent mix of social, spatial and economic factors lies at the root of urban issues; housing, migration, brain drain and economic instability. May emphasized that in Egypt there is an immense potential of knowledge, vision and experience to draw on for a collaboration. Working together with Egyptian partners is very important for getting meaningful projects up and running. It does ask for an open attitude and not a mind or project that is set on 'helping'. Working in Egypt also means that you need to work with legal complexities, such as every-changing legislation and restrictive regulations for NGOs. Working out how the collaboration between Dutch and Egyptian partners is to be arranged, in terms of content and finances, is also essential.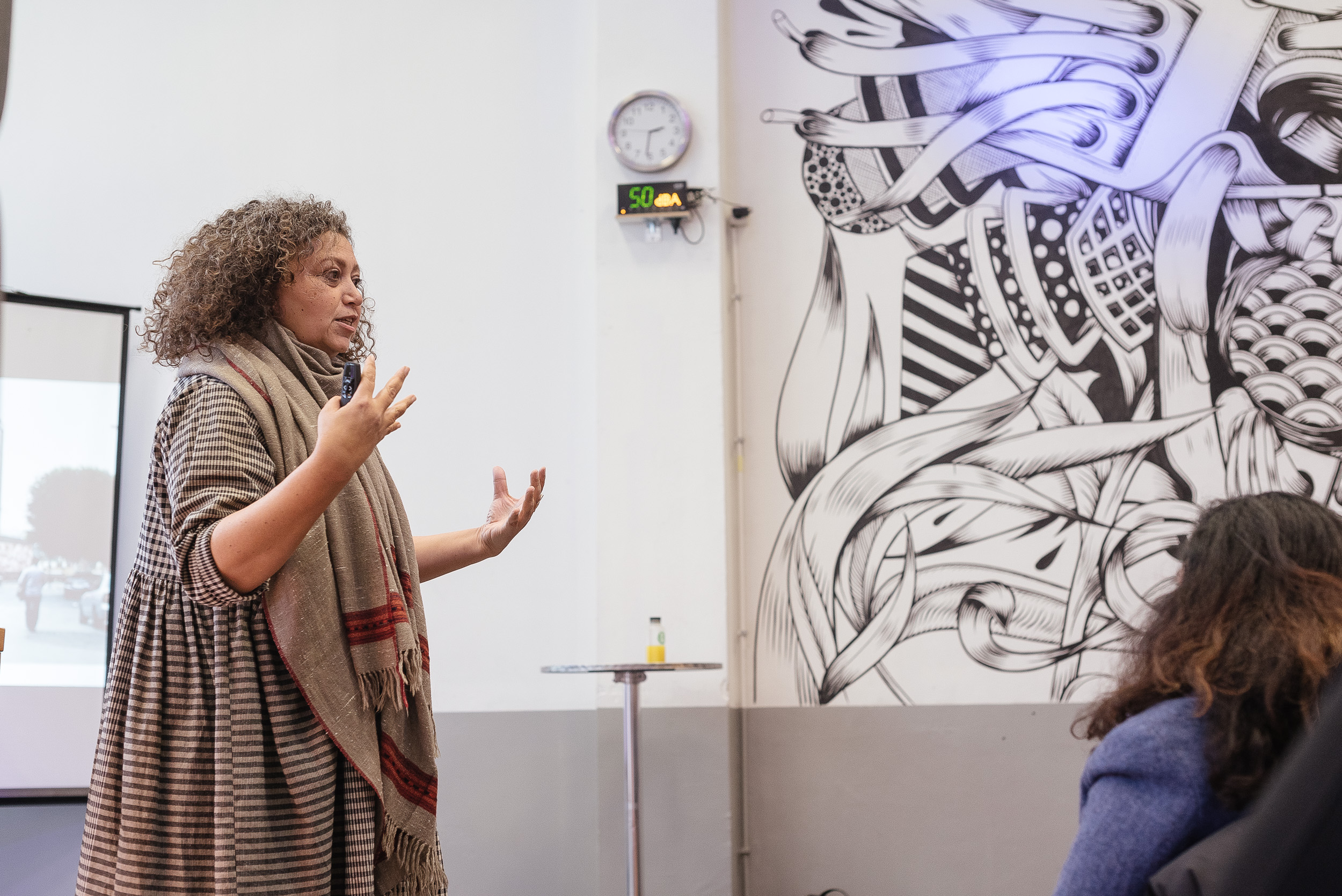 Meet-up Egypt with May Al-lbrashy, oprichter Build Environment Collective - Megawra, Caïro. Photo: Khalid Amakran
Morocco
Amina Mourid and Hicham Bouzid from Think Tanger provided a concise historical overview of Morocco's rich urban development: from long before Western intervention and the time of the various dynasties to the influence of the post-colonial era. They then zoomed in on current social and urban development in the North Moroccan port city of Tanger. Think Tanger is a platform that plays an active role in involving various stakeholders in thinking about new forms of urban development. They do this by means of artistic and cultural productions, sharing knowledge and generating ideas within various coalitions. After an introduction about the specific situation in Tanger, Bouzid and Mourid elaborated on current planning for the region around the city. In the coming years, three ville nouvelles are being realized, linked to the development of a number of free-trade zones. Bouzid and Mourid explained that it is difficult for citizens to get a picture of the various area developments. As an example, everyone in Tanger was surprised in the spring of 2017 when it was announced that a smart city is being realized on the east side of the city with investments from China. These developments often lack a social, sustainable and inclusive perspective and as a result, the local population feels only limited involvement in urban development. The platform aims to change this situation by involving the inhabitants, politicians and other stakeholders in its activities.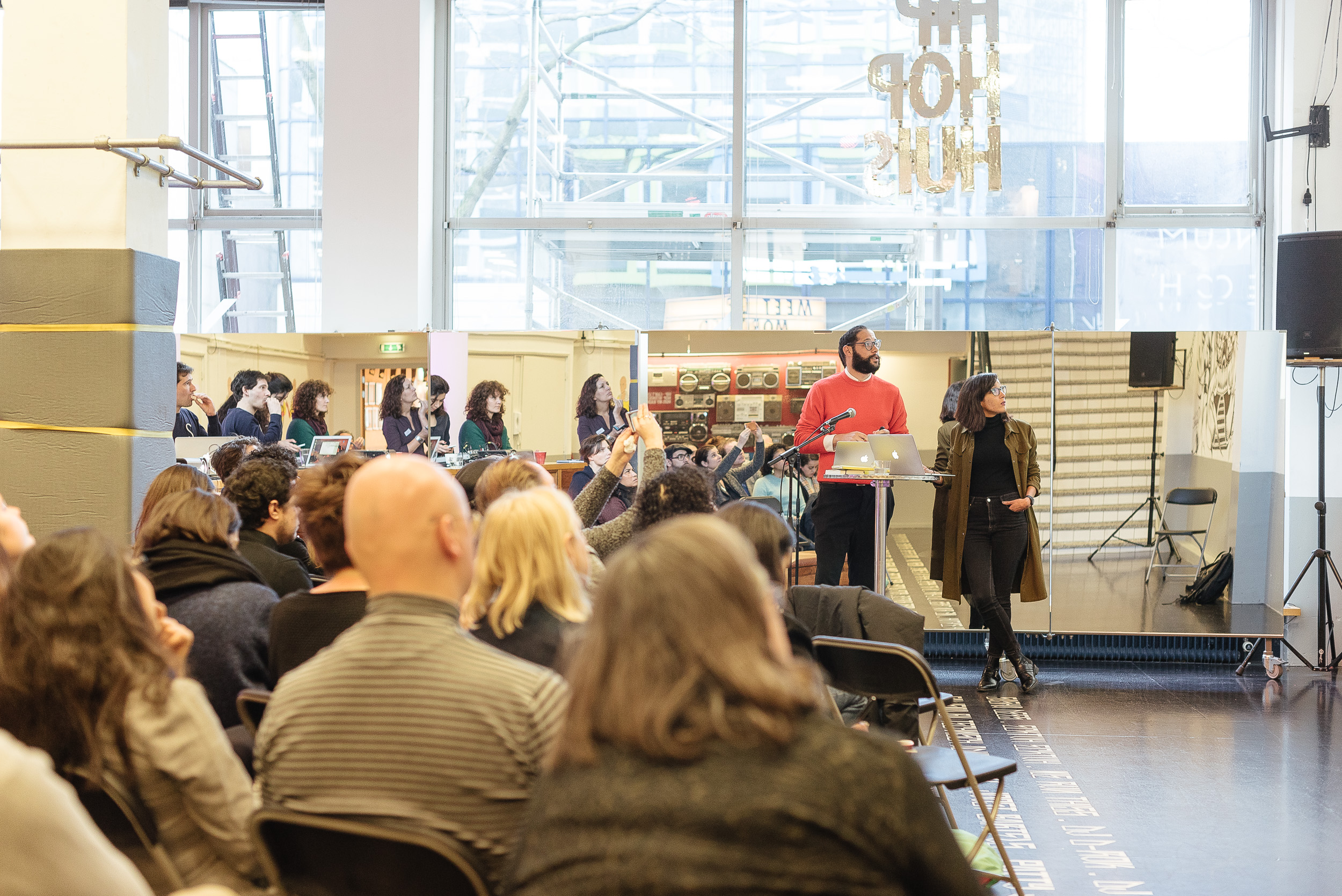 Meet-up Morocco with Amina Mourid en Hicham Bouzid van Think Tanger. Photo: Khalid Amakran
frequently asked questions
Is it your intention to submit a project plan for the Open Call Russia, Turkey, Egypt and/or Morocco? Many of the questions asked during the four meetings can be found here with the answers.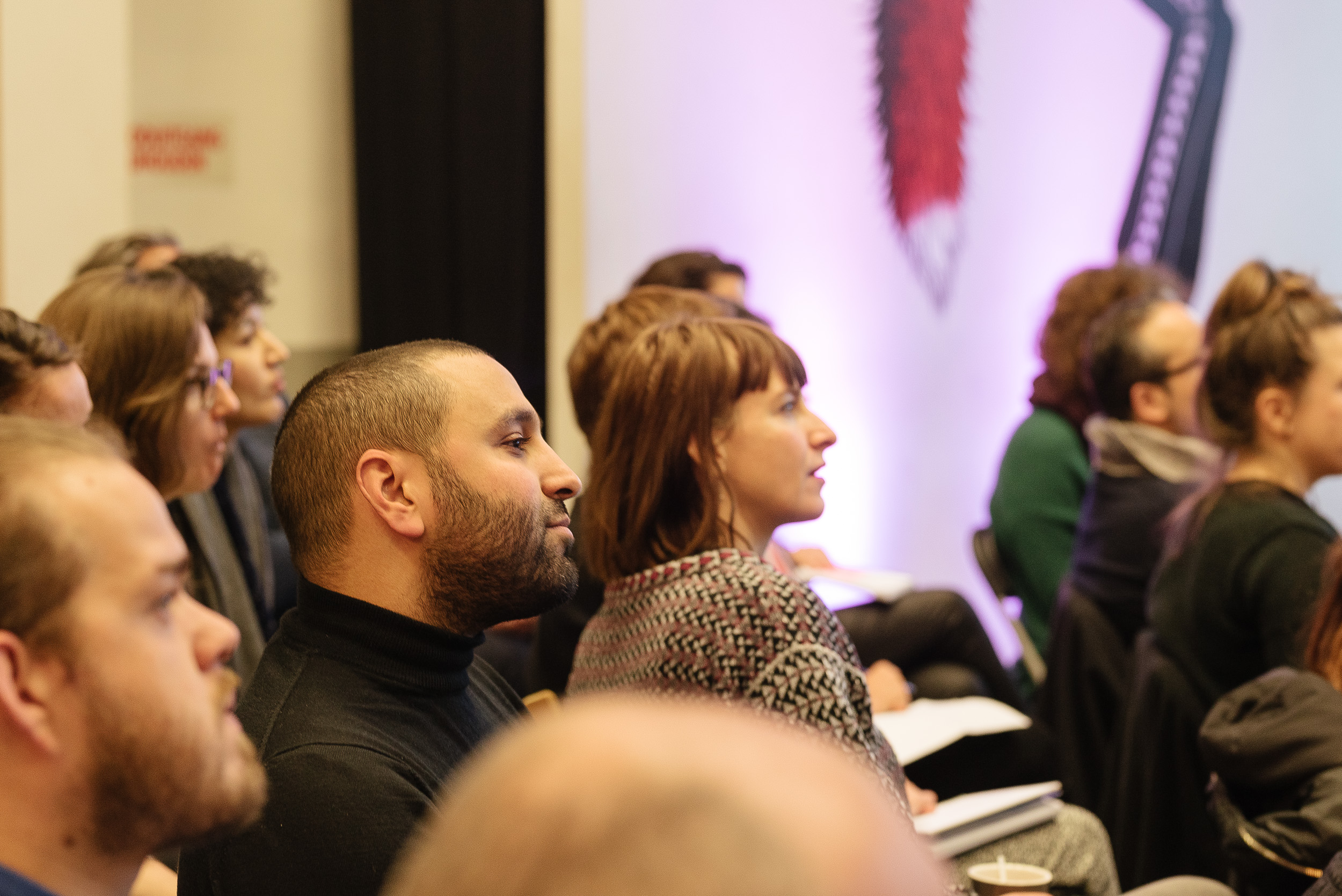 Photo: Khalid Amakran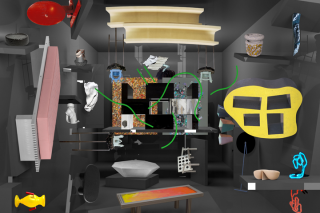 Selection Open Call Salone del Mobile 2018
Selection Open Call Salone del Mobile 2018
8 February 2018

The Open Call Salone del Mobile 2018 is an initiative by the Fund to make it possible for design studios to present themselves during the fair week in Milan. Advisers Marleen Engbersen and Nadine Sterk have made a selection from the 47 proposals. The 11 selected proposals offer quality and diversity, thus satisfying the intention of displaying a wide range of Dutch talent in an international context. The Salone is one of the largest international fairs for furniture and product design and is being held this year from 17 to 22 April.
The selection represents the breadth of the Dutch design sector: when making their selection, the advisors considered the distinctive artistic quality of the work to be shown and the type of presentation, how the presentation in Milan aligns with the development of the designer or the studio and how the presentation fits in with a long-term strategy. The advisors also looked for diversity in the types of projects, presentation spaces and development stage of the design studios. Lastly, they also looked at unique forms of collaboration and group presentations.

Er zijn in totaal 11 voorstellen geselecteerd, van de volgende aanvragers:

Lumière du Nord
Jelle Mastenbroek en Daniel de Bruin
Koos Breen en Boris de Beijer
Stichting Chi Ha Paura...?
Alissa+Nienke
buroBELËN
Truly Truly V.O.F
Crafts Council
Dutch Invertuals B.V.
TIJS GILDE DESIGN STUDIO
VANTOT vof
selection
The selection includes proposals for application-oriented and detailed designs, such as the Minois Smart Minimalist by Lumiére du Nord. The choice has also been made for more experimental work being shown at an earlier stage of development, such as the presentations by Truly Truly, VANTOT vof, Alissa+Nienke, Studio Belén and Tijs Gilde Studio. Jelle Mastenbroek and Daniel de Bruin opted for a more conceptual installation that focuses on the experience with a social message.
The selected platforms Stichting Chi Ha Paura …?, the Crafts Council and Dutch Invertuals provide the designers involved with an excellent opportunity to present themselves in Milan within a unique group presentation. These platforms each work with a distinctive concept that provides new perspectives on Dutch design with a more outspoken and experimental character. Also in line with this idea is the proposal submitted by Koos Breen and Boris de Beijer, a performative presentation from a collective of young designers who want to sound an unconventional note in Milan with a distinctive type of presentation. The collective consists of Thomas Ballouhey, Boris de Beijer, Koos Breen, Reijnald Kolthof and Lonneke van der Palen.
Milan
The advisers note that the presentations in Milan are increasingly about 'the experience'. Not just the work being shown, but also the presentation form should attract attention. For international media coverage, a sophisticated presentation and communications strategy is required and a presentation becomes a goal in itself. The advisers express their criticism of this situation, because it can distract attention from good design and finding production possibilities. On the other hand, they recognize that this is an international development and that the Netherlands is able to stand out in this respect. The tendency also offers opportunities for the Netherlands. So they expect the presentations of the selected platforms in particular to attract a great deal of international attention in Milan.
criteria
The submitted proposals were evaluated according to the criteria in the open call, focusing on proposals that stand out in terms of artistic quality, presentation form and strategy. In addition, the preference was for proposals where special forms of collaboration were entered into or which focused on a group presentation, because that generally works well within the context of the fair week. The advisers assessed the extent to which the proposals had been set up consistently and how well they corresponded with the objectives of this open call and the
Programme for Internationalization
.
working method
The advisers take the quality of the work to be presented and the portfolio as their starting point. They then looked at the presentation proposal, including the planned location in Milan, in combination with the intended strategy and expectations. The intended strategy is in line with the position of the design studio within the field - for instance starters or designers with an established practice. The evaluation took into account whether the intended strategy corresponded with the objective, for instance reaching international press/media or instead accessing commissioning clients to investigate concrete production possibilities. The nature of the work to be shown is also a decisive factor in achieving the objectives. More application-oriented designs require a different presentation, for example in form and location, than designs and installations that are more conceptual by nature or that focus on 'the experience', is the assertion of the advisers.
open call
With the open call, the Fund aims to present the excellent quality of the Dutch design sector and to strengthen the international reputation of the creative industries in the Netherlands.
Photo above: READY, SET, GO!, Koos Breen en Boris de Beijer/Better Known A