Disarming Design from Palestine
15 June 2017

Last year six designers from the Netherlands headed to Ramallah to join forces with Palestinian designers and craftspeople to develop products that can be manufactured locally. Disarming Design from Palestine is a non-profit design label with a mission to disseminate an alternative narrative about modern-day Palestine. The label wants to contribute to a sustainable society and an economy in which people are the key concern.
Disarming Design from Palestine is an inclusive design label of unusual products from Palestine, designed by contemporary designers and artists in collaboration with local craftspeople. International designers and artists work with local manufacturers and artisans during workshops. This introduces participants to Palestinian craft techniques, experimentation and taking part in discussions.
cooperation
The label was created in 2012 as the result of a collaboration between Khaled Hourani from the International Academy of Art Palestine and designer Annelys de Vet. For the latter it is crucial to allow people to talk about their own products. 'Western designers often go to, for example, Palestine with preconceived ideas and they're fairly close-minded to the strengths of the Palestinians themselves. You mustn't buy the products from our design collection because you think Palestinians are pitiable, but because you're attracted by their quality, strengths and poetry.' For her, art is not a sticking plaster on victimhood. 'Art offers the strength to imagine a different future.' And that is precisely what stirs young artists in Palestine: imagination to escape the repressive reality, as a means of exerting their freedom.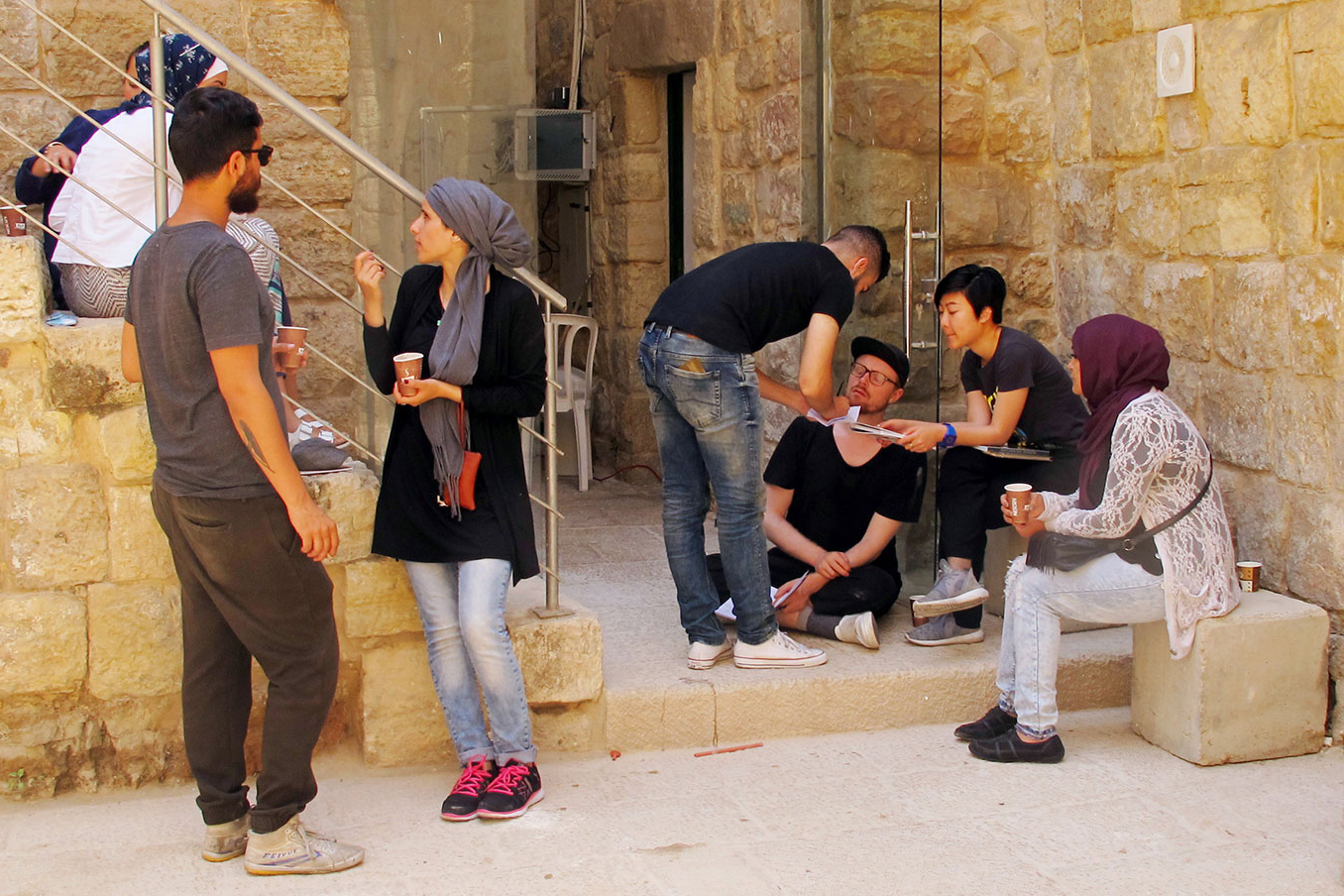 Collective presentation at Hosh Qandah
follow-up
After the successful development of the initial products, in 2016 the foundation focused on further scaling-up and professionalization. The actual reason concrete for taking these steps was the invitation from Ramallah city council to establish a 'create-shop' where local craftspeople and designers from the Netherlands and Palestine can jointly develop products. This yielded 18 new prototypes for products that could potentially be developed into products that are manufactured locally. The results were shown last October during the Qalandiya International Art Biennale. Disarming Design has also been exhibited at BOZAR and MAD in Brussels.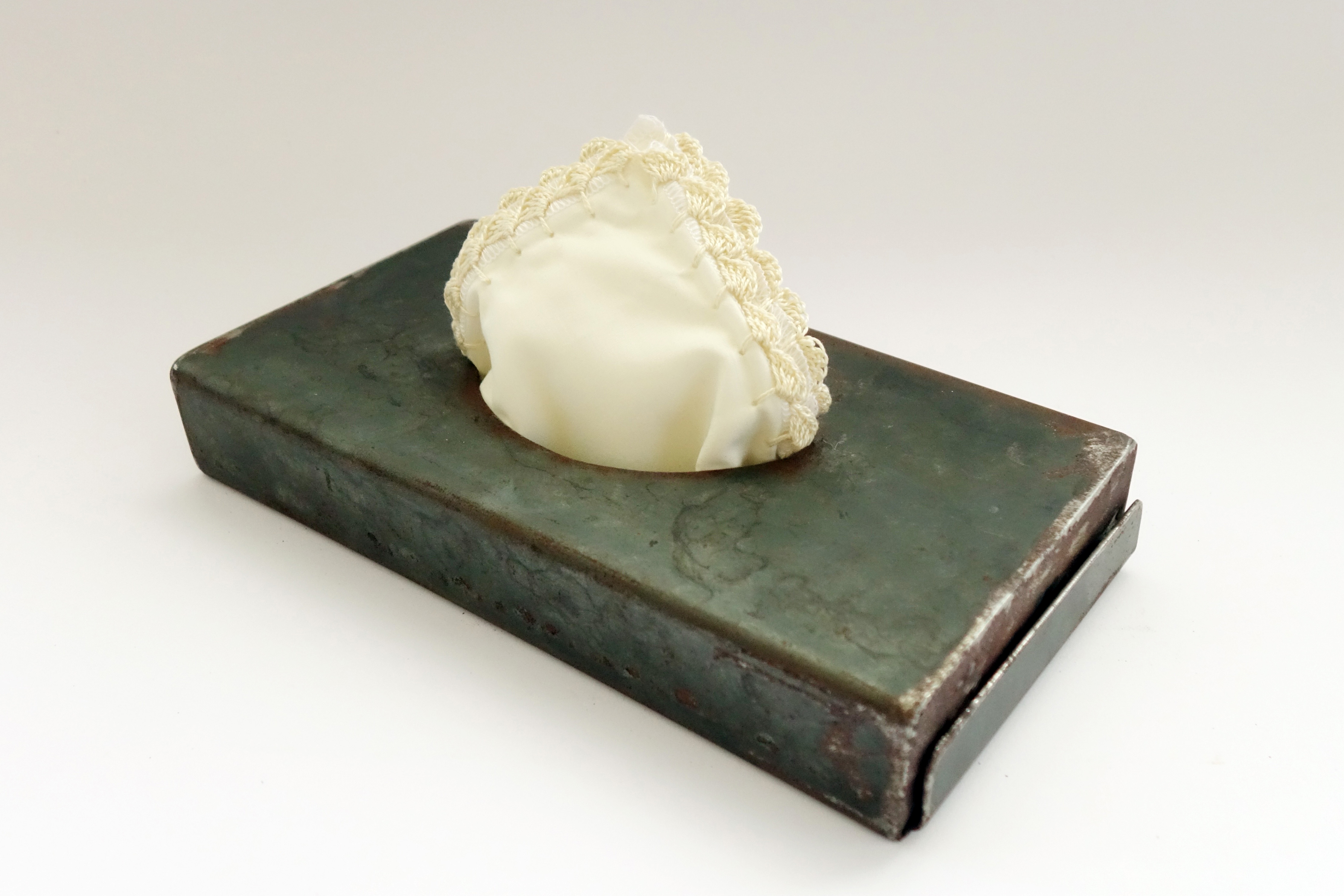 'Mendeel Um Muqawama' by Andre Karch (DE) Produced by: Mustafa Abu Jameel (Blacksmith), Sabah Zhour (Embroidery)
documentary
Julie Lizotte – one of the participating designers – produced a short documentary about the 'create-shop' in Ramallah.

website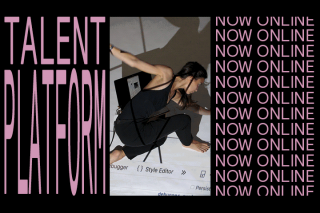 15 October 2018

Looking for new design talent? During the Dutch Design Week, the Stimuleringsfonds Creatieve Industrie presents the Talent Platform, a new online database for the best design talent of the moment. In 24 one-minute film portraits you will meet the new generation of designers and creators who were supported in 2018 by a Talent Development grant. The platform grows annually with the arrival of a new generation of designers.
With the Talent Platform, the Creative Industries Fund NL aims to provide an extra boost to the visibility of emerging design talent. The platform showcases the individual practices of all the talented creatives who have received support since 2013. This makes it a source of information for other makers and clients.
presentation Dutch Design Week
Meet the practice of these promising design talents in the Veem building and follow the developments online via stimuleringsfonds.nl/talentplatform after Dutch Design Week.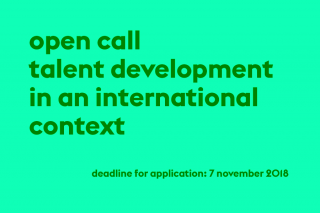 Open Call Talent Development in an International Context 2018
Open Call Talent Development in an International Context 2018
4 October 2018

Creative Industries Fund NL is inviting architects, designers, makers, critics and/or curators who are trailblazers in the creative industries to submit a proposal for an international project. A stipulation for support is that the project involves a collaboration and/or presentation with an international institution, organization or enterprise with an excellent reputation. With the Open Call: Talent Development in an International Context, the Fund is enriching the artistic and professional development of creatives who are undertaking an exceptional collaboration with a foreign partner. This is the first open call in a series of three that will be announced each autumn through to 2020.
the brief
This series of open calls has been made possible thanks to the supplementary budget (announcement in Dutch) that Minister Ingrid van Engelshoven made available to the Fund in 2018 to give an extra boost to internationalization & talent development in the creative industries. The Ministry of Education, Culture and Science (OCW) is keen to help leading talents to position themselves internationally with this supplementary support.
For this 2018 open call, Creative Industries NL is setting aside €125,000. The maximum grant per project is €25,000.
Depending on the project, the collaborations can take a diversity of forms, such as a research project, presentation or residency.
The stipulations for a project being eligible for a grant are:
the designer/creative/architect must rank among the leading talents in the creative industries;

the designer/creative/architect has Dutch nationality or has a practice that is registered in the Netherlands;

the foreign partner boasts an excellent reputation;

at least 50% of the total project costs are covered by co-funding, of which a substantial proportion will be contributed by the foreign partner;

a form of presentation that is relevant for the project is included as the conclusion of the process;

there is no question of a commissioner/client relationship between the two parties.

applications
The application can be submitted up to and including Wednesday, 31 October 2018 via Creative Industries Fund NL's
online application
environment.
more information?
Find
here
more information about the open call.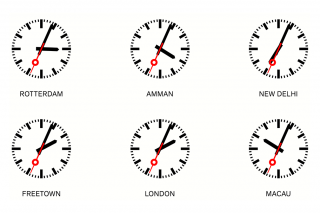 22 oct: International Clinic | Grant Programme for Internationalization
22 oct: International Clinic | Grant Programme for Internationalization
28 September 2018
Where can I find partners for my international project? What funding possibilities are there? What do I need to know about the artist-in-residency I am interested in? Do you have plans to give your working practice an international restart? And are you in need of advice on these themes? Visit the International Clinic of Het Nieuwe Instituut, DutchCulture and the Creative Industries Fund NL during the Dutch Design Week 2018.
During this clinic, our advisors will be happy to talk to you about the global possibilities and the practical aspects of working and doing business internationally. Maxime Zeef from DutchCulture will be present for questions about the European subsidy programme for the cultural sector, Lotte Geeven will tell you all about the artist-in-residency you are interested in and Roxanne Minten from the Creative Industries Fund NL will help you find your way around the Grant Programme for Internationalization. Willemijn Brakenhoff from Het Nieuwe Instituut will also be present for questions. A consultation is free and lasts a maximum of half an hour.
schedule an appointment
Just curious? Or would you like to speak with one of our experts about your plans? Visit us at the Dutch Design Week on Monday, October 22nd. For a personal consultation with one of our experts a registration is required. Subscribe via
this link
.
In order to be able to give you the best advice possible, we would like to know the broad outlines of your question and which theme you are interested in. Based on the availability of our advisors, we will schedule an appointment with you. We inform everyone personally about the time at which you will be scheduled.
Please note:
your registration for the International Clinic does not give you access to the Dutch Design Week. You must be in possession of a valid admission ticket.
Date
: 22 October 2018
Time
: 1:30pm - 6pm
Location
: Dutch Design Week, het Veem, Floor 3
Language
: Dutch and English
Image: Moniker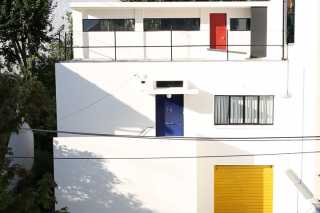 Selection Open Call Van Doesburg Studio-House Paris #2
Selection Open Call Van Doesburg Studio-House Paris #2
25 September 2018

In July 2018 a second open call was issued by the public cultural funds – the Mondriaan Fund, Creative Industries Fund NL, Performing Arts Fund NL, the Dutch Foundation for Literature and the Netherlands Film Fund – for a residency at the Van Doesburg studio-house in Meudon-Val-Fleury. The residency is intended for artists who are working in the many fields in which Theo van Doesburg and Nelly were active: architecture, visual art, literature, poetry, music, design and performing arts.
The open call attracted a total of 29 applications spread across the creative industries, performing arts and film disciplines. From these applications a committee selected screenwriter
Helena van der Meulen
(film),
Jason Hansma
(digital culture), and a duo application for an interdisciplinary project by
Rozalie Hirs
(composer) and
Machiel Spaan
(architecture). All these creatives will develop their artistic practice in the Van Doesburg studio-house over a four-month period.
Helena van der Meulen (film)
Helena van der Meulen will use her residency at the Van Doesburg studio-house for the last developmental phase of Human Beasts, a feature film about the emergence, blossoming and demise of the CoBrA movement with a crucial role for Paris. During her sojourn she will undertake the final stages of (field) research with the support of a French co-producer, write the script for the film, and develop a storyboard for the project in partnership with the prospective director.
Jason Hansma (digital culture)
During his residency, Jason Hendrik Hansma will be investigating the interdisciplinary work of Theo van Doesburg and filmmaker Jean Painlevé. Hansma will incorporate the outcomes in new work that uses algorithms to transpose the work of these two artists to the present day. The working period will result in an exhibition where the work will be presented.
Rozalie Hirs (music) and Machiel Spaan (architecture)
During their joint residency, Rozalie Hirs and Machiel Spaan will be working on their interdisciplinary installation Ways of Space, an investigation into the significance of sound within a space. Hirs and Spaan will be taking the characteristic sounds of the Van Doesburg studio-house as a source of inspiration – an instrument, as it were – to develop an interactive music composition that is not only inspired by their personal sojourn in the studio-house but also elaborates on Theo van Doesburg's ideas about a new architecture of exploded space. The residency in the studio-house will result in a concert and an exhibition.
evaluation of the proposals
In its evaluation, the interdisciplinary advisory committee's prime consideration was the artistic quality of the selected residents, secondly the strength of the proposal in relation to the residency's location.
contribution
The residents receive a contribution of €1,000 per month for travel, materials, transportation and living expenses. The funds cover the rental of the studio and living space, as well as support, settling these expenses with the Van Doesburg studio-house directly.
first open call
From the first open call, an interdisciplinary committee selected visual artist Antonis Pittas and architect Marcel Moonen.
third and final open call
For the third and final open call in 2019, creatives and intermediaries can submit a proposal in the fields of visual arts & heritage and the performing arts. Keep an eye on the websites of the
Mondriaan Fund
and
Performing Arts Fund NL
for further information.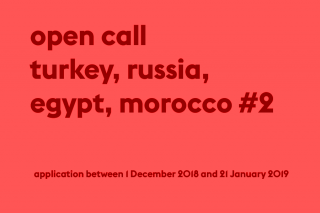 Open Call Turkey, Russia, Egypt, Morocco #2
Open Call Turkey, Russia, Egypt, Morocco #2
19 September 2018

Creative Industries Fund NL is calling on designers, makers, curators and cultural organizations in the Netherlands to submit a plan for a project that deploys design for sustainable and inclusive societies. The open call invites cultural parties to join forces with a local partner to turn their minds to a topical issue, observation or development in Turkey, Russia, Egypt or Morocco. The project should entail an egalitarian collaboration between the parties.
The rapid growth of cities is a topic that is relevant in the four countries that the open call is focusing on, resulting in new relationships between street culture, identity and public space, as well as between the city and the countryside. The appropriation of the city by various parties – grassroots and top-down, public and private, established and emerging – takes a diversity of forms, in the physical as well as the virtual domain. Designers are being asked to put topical themes that relate to the city, its surroundings and users on the agenda, to question them or propose solutions. This calls for cross-disciplinary and context-sensitive collaborations at the interface of culture, new media, technology, craft, society and the new economy.
collaboration
The project team (of Dutch and local partners) adopts a standpoint concerning sustainable and inclusive societies within the theme that the project focuses on. The plan provides insight into how and why various stakeholders will be involved with the project. Projects can take a diversity of forms, from artistic, speculative or design-based research to the implementation of a pilot, intervention or campaign. The perspective of Turkish, Russian, Egyptian or Moroccan parties is crucial and should be embedded in the project.
focus
This is a follow-up to the
first series of Open Calls
focused on these four countries that the Fund issued previously. As a result of findings concerning the first series of open calls, the Fund is more emphatically seeking for projects that relate to disciplines in the fields of design and digital culture, as well as every possible crossover.
submissions
Projects can be submitted from
1 December 2018 to 21 January 2019
via Creative Industries Fund NL's
online application environment
.
more information
Find more information about the Open Call
here.