news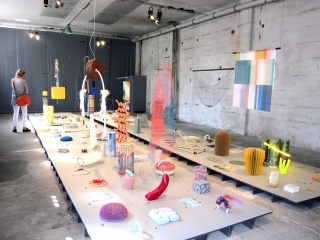 Open Call Salone del Mobile 2017
Open Call Salone del Mobile 2017
19 October 2016

Creative Industries Fund NL is inviting designers to submit proposals for a presentation during the Salone del Mobile 2017, one of the largest and widest-ranging international fairs for furniture and product design. The next edition runs from 4 to 9 April 2017. This Open Call is the only opportunity to receive a grant for participation in the Salone del Mobile 2017.
You must submit your proposal by
23 November 2017
at the latest via the Fund's online application environment. The Fund will therefore be making a selection of proposals in which the presentation and the designs to be exhibited are exceptional with regard to their artistic quality and presentational format. The Open Call is focused on three key objectives of the Internationalization Programme:
strengthen the image of the Dutch design sector;

establish and build sustainable collaborative relationships;

expand the Dutch design sector's international sphere of activity.

More information on this Open Call you can find
here
.
Image: Ilco Kemmere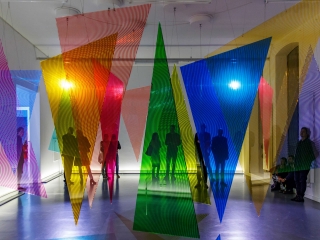 Selection for Talent Development in an International Context
Selection for Talent Development in an International Context
13 October 2016

In June 2016, the Fund issued the Open Call: Talent Development in an International Context for the third and last time. The Open Call is focused on the artistic and professional development of designers and creatives who are among the vanguard of the creative industries, yielded a wide array of proposals. From design-driven research to applied design and the development of autonomous work. It is remarkable that for this round it was primarily young creative talents who submitted an application. The committee also noted that a relatively large number of good proposals from the discipline of e-culture were received, but fewer from the discipline of architecture.
The proposals were submitted to the selection committee: architect Afaina de Jong (founder of creative agency AFARAI), Annemartine van Kesteren (curator and keeper of design at Museum Boijmans van Beuningen), and Tanja Koning (curator of digital culture and creative director of the Future Flux Festival). When evaluating the proposals, the external advisors were particularly mindful of the quality of the applicant's artistic vision. They gave preference to proposals which demonstrated an exceptional artistic vision, promised professional development, and involved an interaction between applicant and international partner that would combine into a mutually reinforcing whole. The social and cultural relevance of the proposals was also taken into account, as was the expertise of the collaborative partners and the nature and form of the collaboration.
The following 6 proposals were chosen from the 25 submissions:
Ineke Hans – Studio|Salon, Londen, UK

Moniek Driesse – A Drop of Water on a Hot Plate, Mexico City, Mexico

Studio Gabriel A. Maher – Seductive Criticism, London, Engeland

Iamdazita & University of Arizona, Tucson, USA

Thomas Ankersmit & CTM/Berghain – Berlin, Germany

Nicky Assmann – The Abysses of the Scorching Sun, Leuven, Belgium

With many proposals the advisers noted that the partners boasted an excellent reputation, but the purpose of the collaboration was rarely focused on strengthening the professional and artistic development of the creative talent. In a number of proposals the elaboration of the plan failed to provide sufficient insight into the project's approach and purpose or into the contribution of the international partner, making it difficult to assess the potential outcomes.
Context
In 2014–2016, Creative Industries Fund NL is implementing the Talent Development in an International Context programme for the Dutch Ministry of Education, Culture and Science (OCW), This programme is aimed at enriching the artistic and professional development of designers and makers who rank among the vanguard in the creative industries. Read the 2016 Open Call
here
.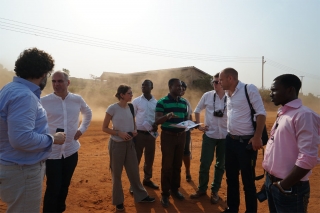 Urban Labs – from plan to implementation
Urban Labs – from plan to implementation
13 October 2016

In 2015, UN-Habitat and Creative Industries Fund NL initiated a collaboration that involves giving 20 designers the opportunity to work with partners in five Urban Labs on assignments in Accra (Ghana), Mexico City (Mexico), Yangon (Myanmar), Gaza (Palestine) and Tacloban (the Philippines). With the Architecture Biennale in Venice taking 'Reporting from the Front' as its theme, it was the ideal place to organize an expert meeting for designers, stakeholders in the various projects (except for Gaza) and key figures from UN-Habitat to share experiences and explore the subsequent steps for these projects. Halfway through the year-long Urban Labs process, the question of how to make the step from plan to implementation together with local stakeholders raises its head. It is a difficult step in areas where the geographical situation and the climate are not always favourable, or in areas that are faced with complex political, legal and economic circumstances. Despite the complexity of the assignments, the design teams have thrown themselves into the various tasks with great alacrity, so a great deal has already been achieved in six months.
A report by Marieke Berkers from the Urban Labs expert meeting in Venice on 31 May 2016.
Pressure on the city
One of today's great challenges is the huge pressure on cities all around the world. More and more people want to live in cities, which often results in an unbridled, high-speed and unplanned process of urbanization. If there are already plans for these areas they are often re-active in nature. What's more, you can't solve everything on the drawing board, but usually there is too little consideration for implementation phase, which is where the Urban Labs are turning their focus. Besides looking at planning and design, there is plenty of consideration for legislation and financial instruments. For plans to have any chance of success they must focus on a value-generating process. The ambition is to strive for compact, integrated and joined-up cities that are able to withstand the changing climate.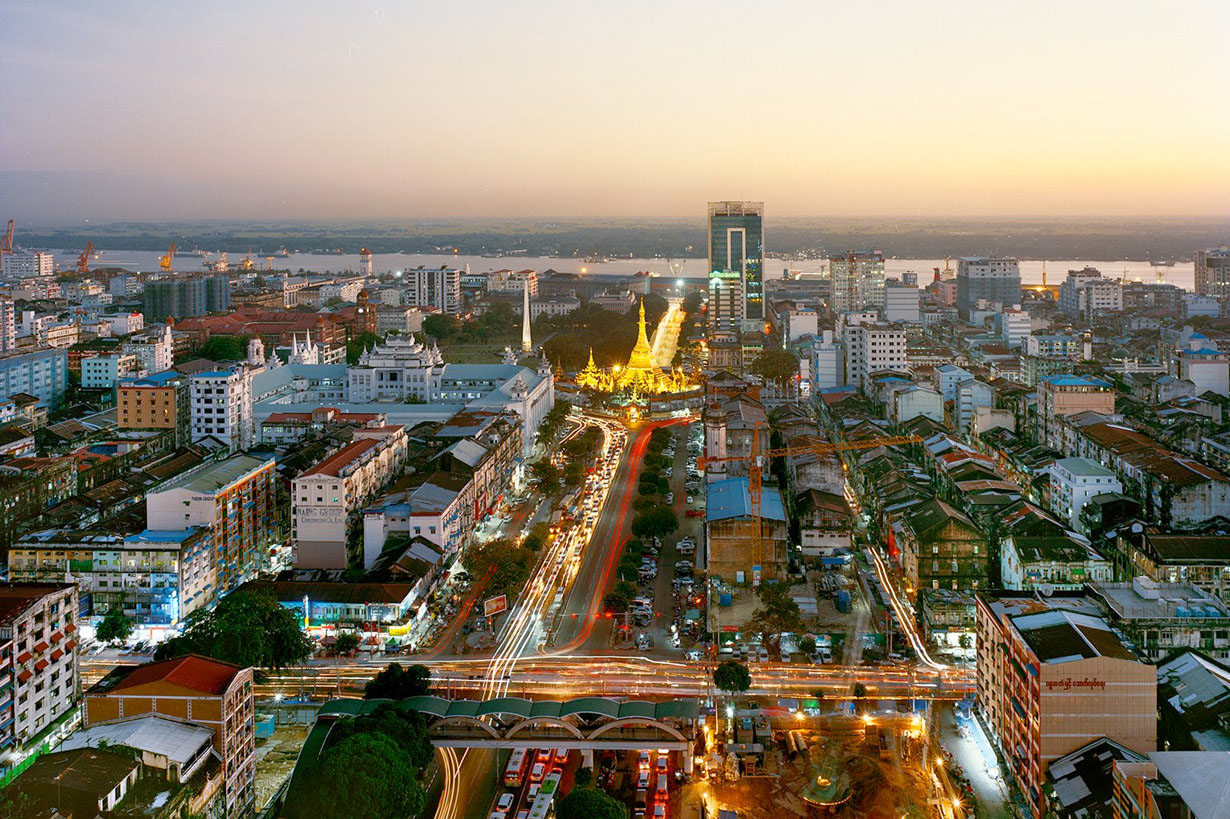 The five cities that the design teams are working on can also expect huge inflows of residents over the coming decades, often people with limited means. In the majority of cities this growth is so rapid that designers, planners and the government can barely keep pace with developments. In Accra, for example, over the coming 30 years the city with a current radius of 10 kilometres will sprawl into an urban agglomeration with a radius of 60 kilometres. The population will mushroom from 2.5 million to 4.2 million in 2020. The Ningo-Prampram district must accommodate a portion of this growth, so UN-Habitat initiated a National Priority Project there. Expansion of a similar nature is underway in Myanmar. After the social and political renewal that has taken place in recent years, large-scale growth is now expected in about 200 towns and cities. The Htantabin township of the regional capital of Yangon will have to accommodate about 2.4 to 2.7 million new inhabitants.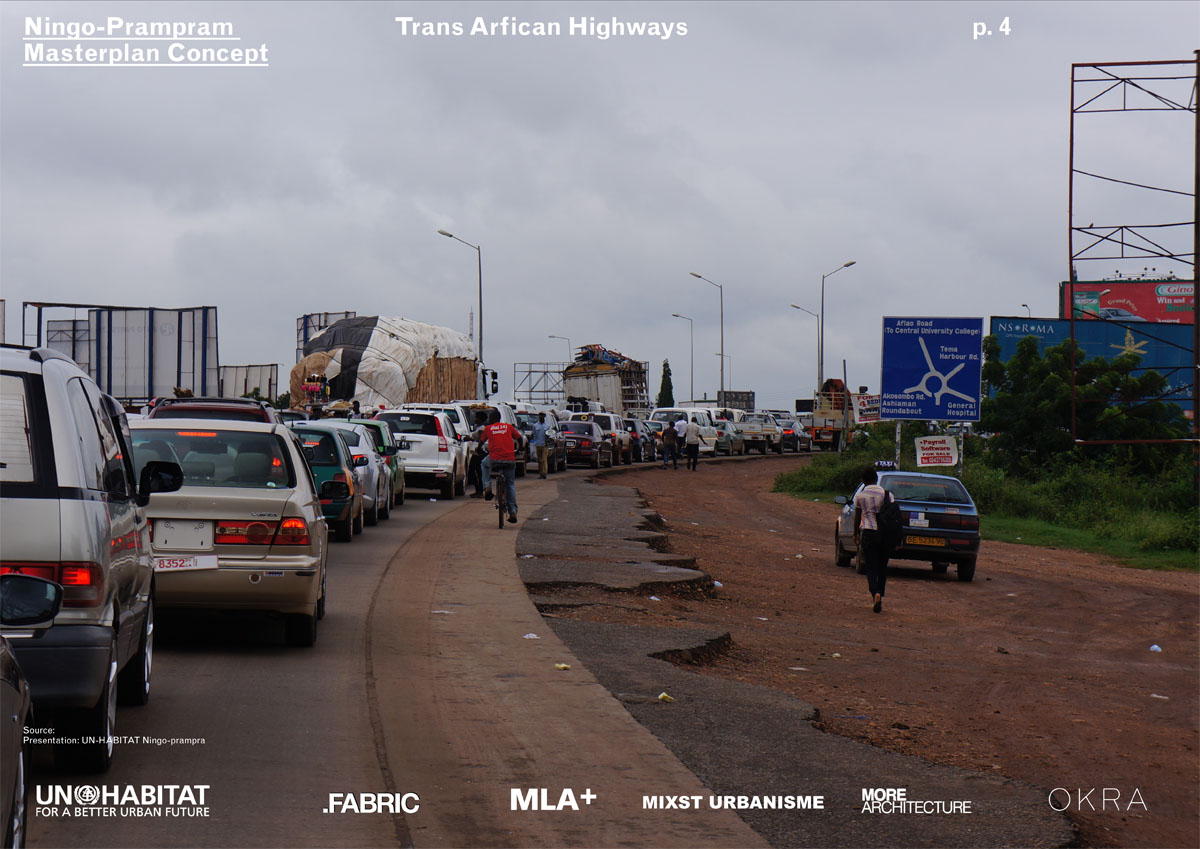 Framework
Cities like Accra and Yangon are in many respects very different, but the problems around urbanization issues are often generic in nature. For Accra as well as for Yangon, there is a lack of capacity, resources and data to choreograph the growth in a more carefully planned and organized manner. This means that devising a detailed and definitive design for a new city or district is unrealistic. The recasting of legislation or generation of resources for development prior to the growth actually taking place is impossible because of the rate of growth. New planning legislation is being formulated in Myanmar, but in the meantime the pressure on the cities remains unprecedented. A good plan takes time, but time isn't always available: 'Learning by doing' has become the motto in Myanmar. This is why the Urban Labs have focused on devising a framework that is robust, but at the same time allows leeway for a flexible use of space.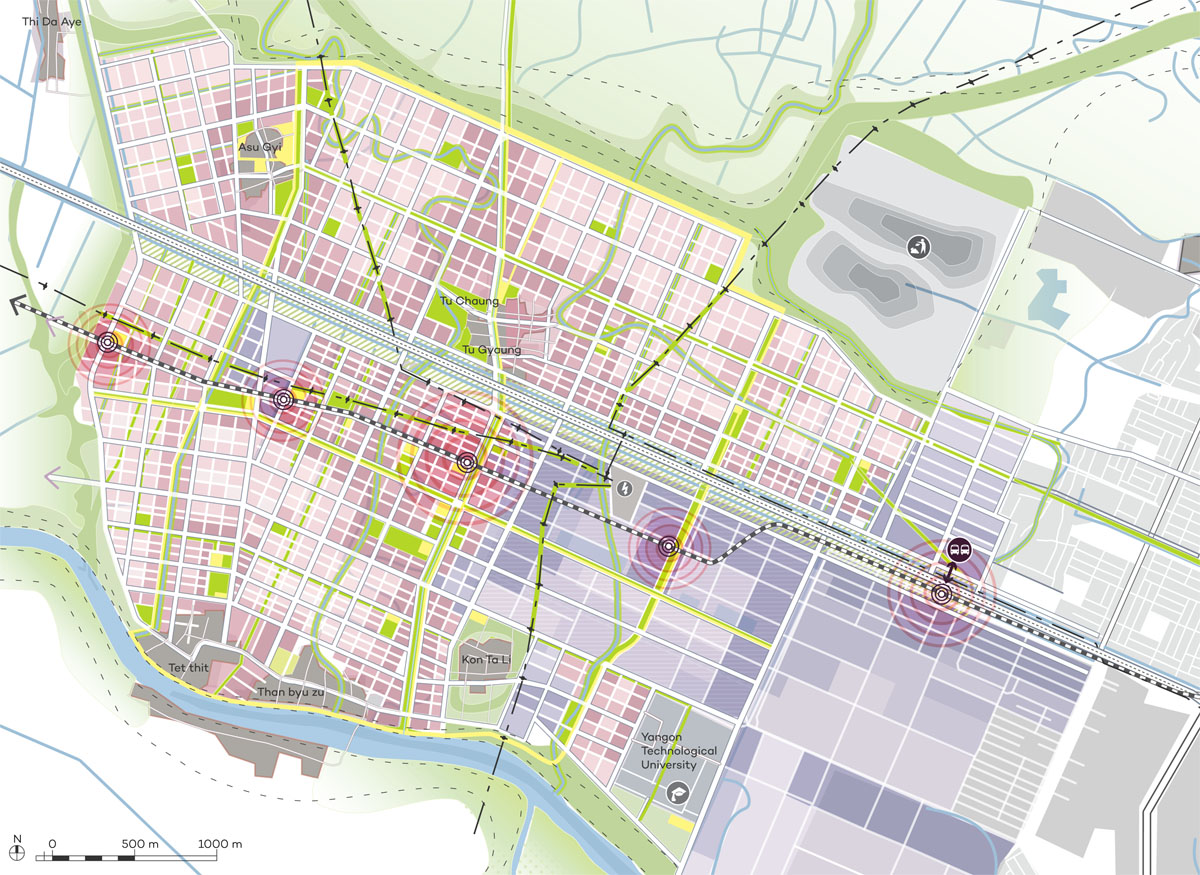 How can you ensure that urban design does not become a template when projects are very similar in their approach? The answer is to consider which problems are specific to a particular area. A framework can be designed so that it anticipates future issues in a locality. Htantabin, for example, is faced with the threat of flooding, traffic congestion, and an inadequate water supply, in addition to which there is land speculation (sometimes illegal). Instead of focusing on the individual problems, these issues can be tackled with the aid of an all-embracing masterplan. A similar approach applies for Accra, where Ningo-Prampram lies in a zone prone to flooding, and this can be accommodated in a masterplan. In Mexico City there is a densification task, which must offer a solution for a city that is constantly sprawling, increasingly inaccessible and beset by increasing pollution. Here the economic and legal renewal that is already planned can serve as a driving force to introduce more qualities in the spatial sphere. By putting your mind to it flexibly, you can intelligently coordinate several (existing) ambitions. This helps to maintain speed in the development process. For example, the Mexico team is looking into the existing legislation and is investigating which development strategy is most appropriate in that context.

The design of public space is a priority in all these cases. The team that is working in Accra is the most explicit about fulfilling this ambition. Normally speaking investors invest in homes, but in Accra the plan proceeds from shared spaces and amenities, which will prompt investors to invest in them. This will contribute to the creation of inclusive cities where improved accessibility means that residents can live close to their place of work or that good education is available to all youngsters.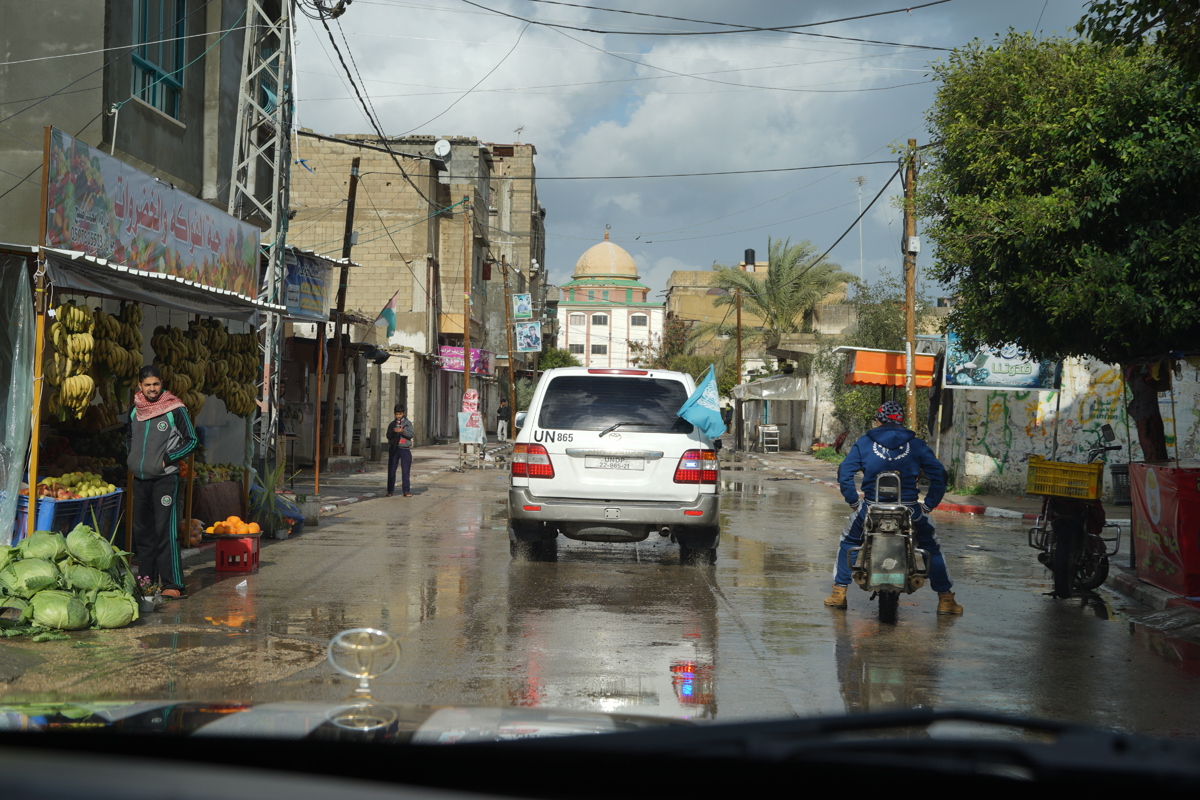 Check on the ground
According to the design team from Ghana the key is to strike a good balance: Establish a solid framework and carry out a check on the ground. Working with local parties and organizations provides specific knowledge which can be used in the planning and implementation phases. The team that is working on the case in the Philippines initially concentrated on planning and designing the reconstruction, which in the wake of Typhoon Yolanda in 2013 is of major importance. But during a field visit the team saw that a great many projects for housing construction and infrastructure had already been started. Instead of starting from zero it is therefore best to organize ongoing projects into a more cohesive whole. The team is primarily providing advice and is focusing on the city of Tacloban. This city is expanding thanks to the great influx of people who are leaving the countryside, despite it being situated in a high-risk area for typhoons. Some 42 of the 138 districts in this city can expect to hit by about 20 typhoons per year. An advantage of the hands-on approach of working 'on the ground' is that local planners can contribute while at the same time receiving training with regard to skills and methodology. Particularly in countries where experience with planning and design is lacking, this way of working creates opportunities for the augmentation of knowledge. UN-Habitat has therefore explicitly included the training objective in the design process, as in Myanmar.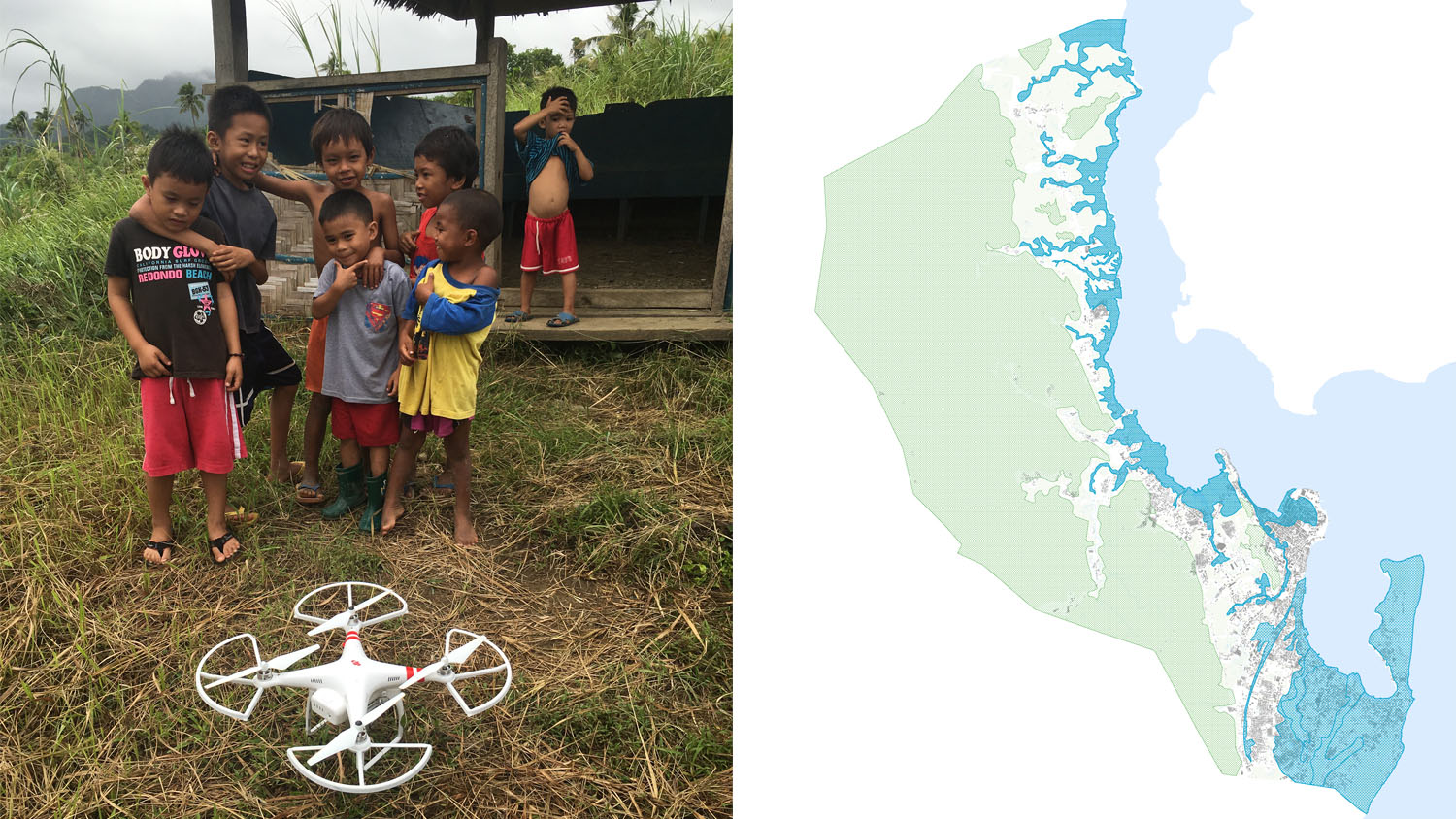 Implementation
Design alone does not, however, result in the implementation of projects. During the expert meeting, the Executive Director of UN-Habitat, Dr Joan Clos, underscored that securing political support is essential for implementation. Various cases demonstrate that it is often necessary to operate at a national level when undertaking the step to implementation. In Ghana, for example, discussions with local stakeholders made it clear that involving locals, all the way up to the president, is essential for the project's chances of success. It is not immediately evident to everyone that a sound urban development plan or masterplan can bring about economic and social added value. The strength of the design plays an important role in the translation from planning to implementation. Similarly important is the way in which a designer conveys a strategy in different forums, such as the political realm, policy-making and the world of real estate and communicates the importance of adding value within the process of urbanization.

Working in a participatory process, which involves as many stakeholders as possible, is therefore an important basic principle for the Urban Labs. Even in areas where conflicts are structural, such as Gaza in Palestine, this methodology can lead to fruitful results. Here the Urban Lab focused on Khuza'a, an area that the international community usually sidelines when planning for reconstruction. It is difficult to work there, because of the Hamas leadership and because of the extreme restrictions imposed by Israel. A party like UN-Habitat is crucial as a partner when trying to organize reconstruction in such a region. In Khuza'a the local partners already have plans that are elaborated in detail. There is therefore a great need for a strategy for their execution. People often live in temporary shelters or in houses that have been left in ruins after the fighting. At the same time the community continues to grow because of the arrival of displaced persons from areas in Palestine where the fighting is intensifying. Efforts are now being made to create a masterplan under the motto 'Build Back Better', a blueprint that is sufficiently robust to withstand logistical problems and a lack of resources. The urgent need for greater quality in accommodation and living standards means that local parties are keen to participate.

Reporting from the Front
The translation from plan to implementation still has a long way to go for all the projects run by the Urban Labs. The UN-Habitat stamp, which the Urban Labs are permitted to use, helps to open doors in high-level political circles. By deploying an open and participative process from the very start, and developing legal and financial instruments as well as sitting at the drawing board, implementation is made the name of the game from the word go. Timing is a key element in this regard. The methodology of the labs then has a greater chance of success and can thus set an example for tackling similar tasks in the countries where the teams are currently operating.

That is precisely why it was so important to share the interim results and experiences at the Biennale in Venice. The tasks and methodologies of the Urban Labs dovetail closely with the theme of the 2016 edition of the Architecture Biennale, in which director Alejandro Aravena is investigating the architect's role in the task of improving the living conditions for people all over the world. He is specifically interested in regions where circumstances are extreme because of political, climate-related and economic circumstances – the very regions where the Urban Labs are active. 'Reporting from the Front' could therefore be understood literally during the expert meeting: the research into the architect's role and position in such cases was critically questioned and defined using real-life examples. The designer's task in all these projects extends beyond the (re)definition of a task, amassing expertise and devising a design proposal. In the labs the designers are compelled to establish a position in other realms, such as politics, law, defence and policy, which in vulnerable areas often play a crucial role alongside design itself in the translation to implementation. The new knowledge that was yielded by experiences in these realms was discussed and shared extensively in Venice. The labs also called for a great deal of opportunity, flexibility and perseverance from the designers. For example, the team in Ghana has undergone a remarkable transformation over the last half year. At the start of the process it was somewhat reserved in its approach, because of the complexity and considerable scale of the task. However, as the project progressed the knowledge of and familiarity with the way of working increased, so the designers eventually formulated a proposal for the location together with the stakeholders, based on their role as designers but with plenty of confidence in its appropriateness. The sharing of experiences with respect to the positioning and widening of the design discipline fostered an enrichment and widening of knowledge, for the designers involved as well as for UN-Habitat and the local stakeholders in the various projects. This sharing and augmentation of knowledge on a global level means that there is a greater chance of projects succeeding in other part of the world where circumstances are complex.

You can see the five teams that were selected in the context of this cooperation here.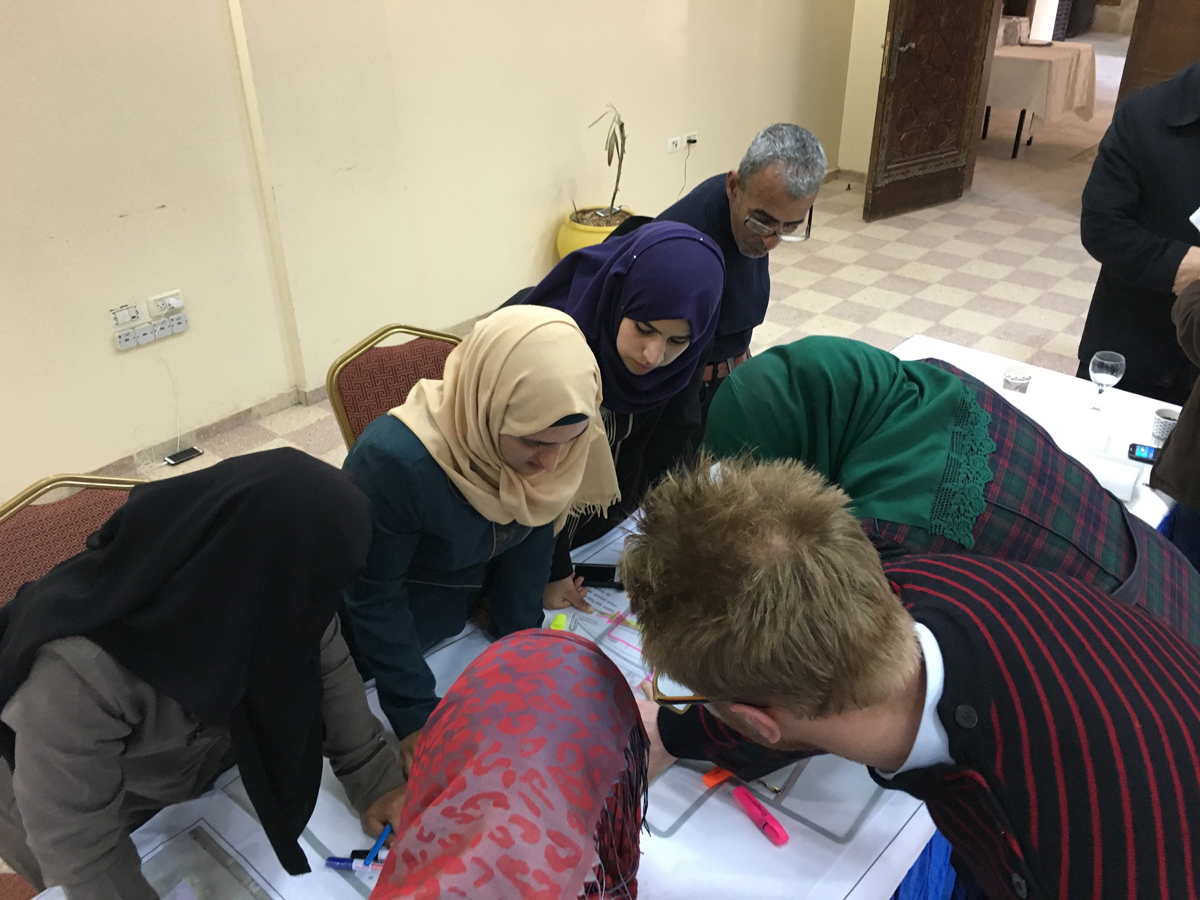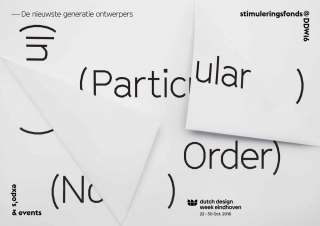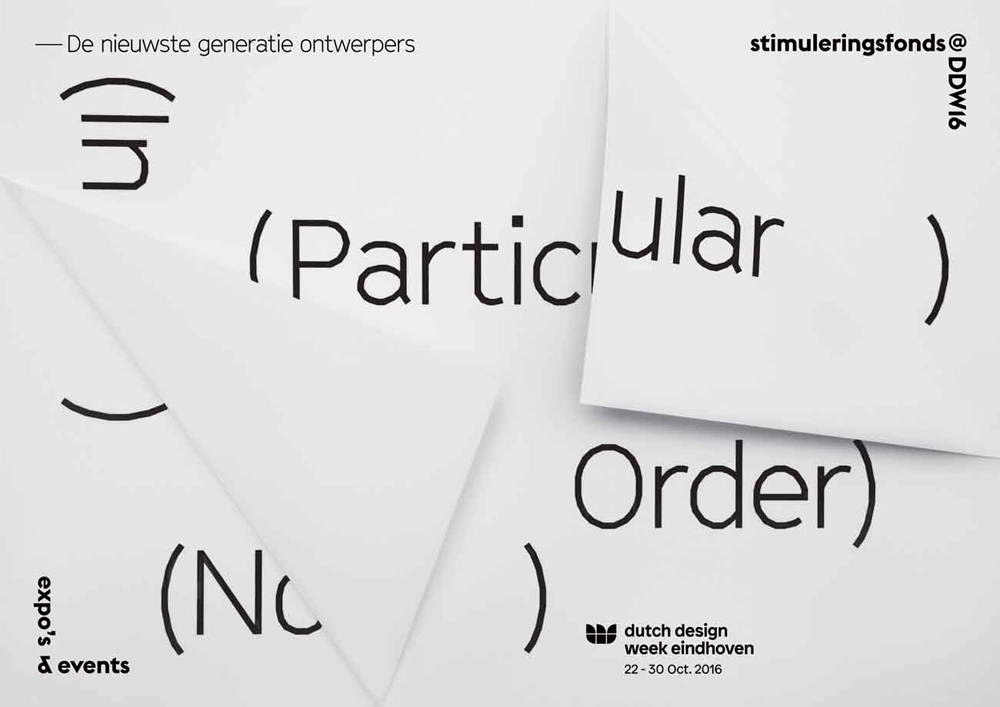 12 October 2016

During Dutch Design Week 2016, Creative Industries Fund NL is showcasing the work of 32 talented young designers in the In No Particular Order presentation, which can be found on the 8th floor of the Veem Building in Eindhoven from 22 to 30 October.
In No Particular Order is the third edition of this annual presentation of talented designers, with Agata Jaworska as its curator. The designers hail from every discipline within the creative industries and were selected by an independent committee. The Fund has provided them with a year-long grant for their artistic and professional development. The exceptional results range from product, fashion and textile design to architecture, e-culture and graphic design, from installations, performances and film to print publications.
It is remarkable that this year the designers have often opted for an active form of presentation: a demonstration, workshop or symposium. For example, textile designer Marjanne van Helvert is launching her latest publication with a symposium. The Responsible Object: A History of Design Ideology for the Future is an historical reflection on socially committed design strategies within the Western design tradition, from William Morris to FabLab. Spatial design studio KNOL devised an interactive work that brings visitors face to face with one another using two mirrors. These two mirrors are set at a distance from each other, but morph the mirror images into a single face. This is the studio's response to the topical theme of being in contact with one another from a distance: 'modern loneliness'. Bio-designer Teresa van Dongen is presenting an installation of artificial light that is fed by living micro-organisms which generate electricity as a result of their metabolic process.
Let's Give the Floor to...
Close to the exhibition on the 8th floor there's the stage Let's give the floor to ..., a place where presentations, debates and workshops take place. At this location, you can attend the following activities, unless indicated otherwise.
Sunday 23 October and Monday 24 October 2016
13.00 - 13.30
Performance by Gabriel A. Maher
Location: In No Particular Order exhibition
Tuesday 25 October 2016
12:00 to 13:00
Artist talks In No Particular Order
Ivan Henriques (in English), Teresa van Dongen, Enzo Peres-Labourdette and Chloé Rutzerveld
13:00 to 13:30
Tour In No Particular Order
Guided tour by curator Agata Jaworska (English)
Location: Exhibition In No Particular Order
13:30 to 14:00
Artist talks In No Particular Order
with Elejan van der Velde and Alessandra Covini (in English)
Wednesday 26 October 2016
12:00 to 15:00
Tips & tricks professionalization
Discussion with experts on professionalizing your design practice
Thursday 27 October 2016
3:00 p.m. to 5:00 p.m.
Get a Grant event
Information meeting about grant opportunities
Friday 28 October 2016
13.00 - 13.30
Performance by Gabriel A. Maher
Location: In No Particular Order exhibition
Saturday 29 October 2016
12.00 - 12.15
Performance by Gabriel A. Maher
Location: In No Particular Order exhibition
13:00 to 13:40
Artist talks In No Particular Order
Round table by Eric Writer
14:30 to 15:30
Artist talks In No Particular Order
Karel van Laere presents a preview of his film
4:00 p.m. to 5:00 p.m.
Artist talks In No Particular Order
Stefan Schäfer launches his book
Sunday 30 October 2016
12.00 - 12.15
Performance by Gabriel A. Maher
Location: In No Particular Order exhibition
13:00 to 15:00
Artist talks In No Particular Order
Polina Medvedeva will present a preview of the film "Area C, System D," followed by Q & A Chris Keulemans
15:30 to 17:30
Artist talks In No Particular Order
Marjanne of Helvert organizes the symposium The Responsible Property
Focus on the how and why of design practice
For curator Agata Jaworska, the question that was pivotal in this year's presentation was how up-and-coming designers organize their practices and what it means to run a design practice. 'For me it's intriguing to investigate how designers design their working conditions,' Jaworska explains. 'To what extent do they follow the beaten track when establishing and running a practice? Why do they work in a certain way? Which locations and collaborations do they prefer and what can we learn from their working methods? And how do they establish a relationship with the general public?' This curatorial approach follows naturally from the Dutch Design Week's 'The Making Of' theme, which focuses on the production process, providing insight into how products and services that we use every day are created, or where they are produced. To quote the organizers of Dutch Design Week: 'Dutch designers are critical and enterprising, produce many things themselves and tackle societal problems as well.'
The presentation includes work by Studio KNOL (Jorien Kemerink and Celine de Waal Malefijt) (architecture), Studio Ossidiana (Alessandra Covini; architecture), Elejan van der Velde (architecture), Karel van Laere (digital culture), Polina Medvedeva (digital culture), Renee Verhoeven (digital culture), Ivan Henriques (digital culture), Martino Morandi (digital culture), Roel Roscam Abbing (digital culture), Gabey Tjon a Tham (digital culture), Aisha Madu (animation), Enzo Pérès-Labourdette (illustration), Kim David Bots (illustration), Thomas Kuijpers (design), Lotte Lara Schröder (graphic design), Stëfan Schäfer (graphic design, digital culture), Eric Schrijver (graphic design, digital culture), Mark Jan van Tellingen (graphic design, digital culture), Teresa van Dongen (digital culture), Olivier van Herpt (product design), Sabine Marcelis (product design), Roos Meerman (product design), Chloé Rutzerveld (food and concept design), Menghsun Wu (social design), Marjanne van Helvert (textile design), Liselore Frowijn (fashion design), Lisa Konno (fashion design), David Laport (fashion design), Karin Vlug (fashion design), Gabriel A. Maher (social design), Studio From Form (Jurjen Versteeg and Ashley Govers; digital culture), Gijs de Heij (graphic design, digital culture).
Initiator: Creative Industries Fund NL
Curator: Agata Jaworska
Conversations: Rana Ghavami
Graphic design: Studio Remco van Bladel (Remco van Bladel and Beau Bertens)
Exhibition production: Bendewerk
Tickets for sale via
website DDW
Grant Programme for Talent Development
Talent development is one of the Fund's five key objectives. Every year about 30 highly promising designers/makers are selected to receive a stipend for a year. This is intended for new work, whether research, materials, equipment, or projects in the Netherlands or abroad. The Fund also provides a supporting programme to facilitate the transition to professional practice. There is coaching and support for the whole group as well as one-on-one, in order to foster entrepreneurship and professionalism.
[email protected]: expo's & events
Alongside the In No Particular Order presentation the Fund is staging the Intensive Care and Making School presentations, which address the role of designers in the improvement of healthcare and education environments. All three presentations and various events are being staged on the 8th floor of the Veem Building from 22 to 30 October. In association with MU, the Fund is organizing a series of morning sessions about topical themes across the whole breadth of the creative industries. Read more
here
(in Dutch).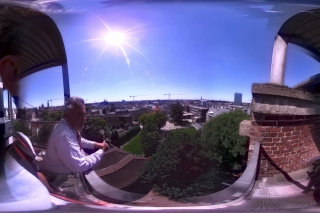 Literature in VR and literary games at Frankfurt Book Fair
Literature in VR and literary games at Frankfurt Book Fair
12 October 2016

The worlds of literature and the creative industries are being conjoined at the Frankfurt Book Fair. VR goggles and headphones will transport you into the virtual literary worlds of CREW & Tonnus Oosterhoff, Daniël Ernst & Maud Vanhauwaert, and Sara Kolster & Jaap Robben. The literary games Winter by Joost Vandecasteele & Happy Vulcano and Puzzling Poetry by Lucas Hirsch & Studio Louter are also being presented in Frankfurt. The Frankfurter Buchmesse is the world's largest and most important trade fair for publishing, with about 7,300 exhibitors from more than 100 countries, more than 9,000 journalists and about 275,000 visitors. This year's edition is being held from 19 to 23 October, with the Netherlands and Belgian Flanders in the spotlight as guest of honour.
Three VR installations will be presented at the Frankfurt Book Fair: C.a.p.e. Drop-Dog by CREW & Tonnus Oosterhoff, Diorama No. 4: The Fernweh Opera by Daniël Ernst & Maud Vanhauwaert, and Out of Sight by Sara Kolster & Jaap Robben. These 360-degree cinematic experiences were specially developed for the Netherlands and Belgian Flanders being guest of honour at this year's Frankfurt Book Fair. The collaborative effort paired renowned Flemish and Dutch VR producers with Flemish and Dutch authors.
C.a.p.e. Drop-Dog
– CREW & Tonnus Oosterhoff
Armed with a video visor, trackers and earphones you experience first hand a 360° world in which your life hangs by a thread, or you exchange views with pets on the brevity of life.
Diorama No.4: The Fernweh Opera
– Daniël Ernst & Maud Vanhauwaert
Experience a world premiere of cosmic proportions and allow yourself to be personally serenaded by a virtual opera singer as other real people take their seats beside you in this fictional world.
Out of Sight
– Sara Kolster, Zesbaans & Jaap Robben
Take a seat at the kitchen table and allow yourself to be swept along in a story of forgetting and remembering. Of life and death.
Literary Games
There has been huge growth in the games industry – global turnover amounted to $61 billion in 2015 – but literary games are few and far between, even though there is a great demand for good stories from game studios. All the more reason for the Dutch Foundation for Literature, the Dutch Cultural Media Fund and Creative Industries Fund NL to issue an Open Call: Devise a proposal for a literary game. The advisory committee selected 2 of the 49 proposals, which have been realized for presentation at the Frankfurter Buchmesse: Winter by Joost Vandecasteele & Happy Vulcano and Puzzling Poetry by Lucas Hirsch & Studio Louter.
Winter
– Happy Volcano en Joost Vandecasteele
Winter is a colourful narrative game that plays out in a twilight zone where you have the choice between life and death. But what if you refuse to choose?
Puzzling Poetry
– Studio Louter en Lucas Hirsch, Remco Campert, Miriam Van hee, Ruth Lasters
Follow in the footsteps of your (favourite) poet, solving puzzles as you go.